Links you may like:
Subscribe to The Power Peek
Subscribe to The Mark Husson Show Newsletter
Get a computerized Astrology Chart!
Get a Psychic Reading
Subscribe to my Pod-casts
Visit my Blog

---
Imagine a frigid day, long, long ago, in a land covered by snow and ice.
Light and noise coming out of a house tell us that a great feast is in progress, a gathering of hungry revelers sharing warmth and companionship as the weak, winter sun makes its way toward the horizon.
Entering, we find merrymakers seated around a large table which is covered by a white cloth, symbolizing purity and the importance of the occasion. The cloth also serves as a secret place to wipe off greasy fingers, as well as the occasional pair of food covered lips.
The patriarch of the family sits quietly, observing his clan with a mixture of pride and disgust as he watches his sons eat. The matriarch quietly attempts to rein in her young barbarians, to no avail. Honored guests make polite conversation.
The food is magnificent, as always, and the matriarch tends to her guests' every need but seems powerless to control her sons.
These wild youngsters bring laughter to the table as they boast of their prowess. Each tries to top the other as stories are told, embellished and then turned into lies. These tales will eventually become myths, told over and over again for generations.
Beverages are imbibed, meat is tugged from the bone with fingers and teeth, as food-filled mouths utter oaths and make good natured threats.
Suddenly, a son belches and a hush falls over the feast. All look to the patriarch, who simply raises his eyebrows and shakes his head. The matriarch turns as red as the berries of the sacred holly, tears welling in her eyes. She won't act now, in front of her guests, but she plans what she'll do later to her sons and they know it. The guests turn their attention back to their plates as they try to understand the habits of this odd tribe.
Eventually, the meal is finished and a lively conversation begins. Stories are told amidst laughter and good humor. Occasionally, all sit silent as they reminisce, remembering past gatherings and the changes time brings, making the moments more dear.
Although the scene above may sound as if it belongs in a bad Viking movie, it's actually a faithful depiction of any of my family's Thanksgivings during the late1960's and early 1970's. Most of my family meals had a touch of the feral to them, especially the festive ones, in spite of the valiant attempts of my parents to civilize us. (For the record, I was not the burping brother, although I may have egged him on a bit.)
The tales told are the same ones that have been told for millennia, around tables in every part of the world since the beginning of our kind.
These stories are the mythologies of the family itself. Tales are told of immigration and the challenges of learning the customs of a new land, attempting to understand different weather, getting used to a new culture, the heroic acts of family members and the villainy of oppressors. Over the years, the stories will become larger-than-life and irrefutable, even though they may be fabrications.
Last summer, my brothers and their families came to visit and we once again crowded around a large table and the old tales were told, much to the delight of our children.
What amazed me the most was that the mythologies from decades ago have survived over the years and are still being embellished, even though most of them have absolutely no foundation in reality. Yet, the tellers of these myths believe them, more or less, swearing that every word they say is the truth and nothing but the truth, so help them God.
Many of my brothers' colorful myths center around me and my exploits. It was a challenge trying to set the record straight. After all, I have an image to maintain.
I won't insult your intelligence by claiming that I was in any way, shape or form normal as a young man. In fact, for several years I looked more beast than human and found growling to be surprisingly communicative. Even though I was "different," some of the stories they told about me were exaggerations, but that's fine since it was all about love.
Here's my point.
Every family has its myths. Some family mythologies are as intricate and finely woven as a 600-year-old tapestry. Other myths are less complicated and smack of vengeance and resentment.
Sometimes the stories are told to amuse and other times they're told to embarrass, tattle on, provoke, create excuses for, or simply glorify the way people feel about themselves in the present. It's easier to blame the past than it is to get over it and move on.
If you happen to find yourself feasting with a family this Thanksgiving, pay attention to the mythologies of the diners. Don't ignore the tales told, because they can reveal much about where we've come from, where we are now and how lucky we are to be us.
I urge you not to be provoked or annoyed by any attempts to pull you into emotional whirlpools of guilt, or passive-aggressive rabbit holes. Just observe and make mental notes and I guarantee you that you'll have a great time, regardless of how bizarre it gets.
I think we revert to old family habits in an attempt to reconnect in a familiar place, one that doesn't admit the decades that have passed, one that ignores weddings, divorces, losses of friends and family members and all the other transitions the passage of time imposes.
You can learn everything about a culture, or family, by the stories they tell around the table.
Should you happen to be with a family for a feast this week, have fun. Feast, laugh and share the the myths of your life.
By the way, if you run into my brother and he tells you that I used to throw orange juice on him at breakfast, don't believe him; it's a huge exaggeration. It only happened once and he deserved it. I don't remember exactly why he deserved it, but you can bet that it's one heck of a great story, mythic in fact.
Until next week, I wish you all peace, love and a happy, sane Thanksgiving.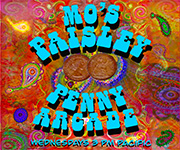 Mo's Radio Show
Mo Scopes are now available on 12listen.com!
Mos Current Email Based Services
Mo's Current Time Based Services
Remember, I'm an advisor at 12listen.com and would love to be of service.

Need a launch date?
Get the Perfect Launch Report!

Visit me at Facebook.com/MoTarot I'd love to hear from you!
---
by Kristi Brower
The Psychic Update:
November Crystal Grid
This month I created a grid called "Spiritual Strength." As we move into the holiday season I think it is important to acknowledge the joy and the challenges that the holidays bring about for many of us. It is so important to look within and access the strength that our own spirituality gives us. This time of year can be tough if we don't follow mainstream beliefs. Use this grid to give you strength and support when setting boundaries and validating your beliefs.
The stones in the gird are: Malachite , supports a strong sense of self and access to your Heart Chakra: Amethyst, strengthens intuition; Moonstone, strengthens your Crown Chakra and divine connection; Clear Quartz, Master Healer, supports strength and growth.

You can print this picture and place it on your altar. Everyday hold your hands over it and ask for spiritual strength. You will feel the energy of the grid healing you and empowering your Heart, Third Eye, Crown Chakras.

Download this picture and keep it on your cell phone. When you need spiritual strength hold your hands over the picture and ask for strength and support, you will feel the energy flow.

Have a blessed holiday week!
Much love

Kristi
Kristi's Current Time Based Services
Kristi's Current Email Services
Kristi's Radio Show!
Connect with Kristi Here!
---
---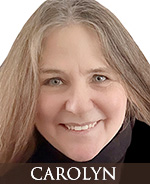 by Carolyn Ferris


Each week Carolyn Ferris will pull from her hand designed Tarot cards to reveal a message for us. Carolyn has been a psychic for many years and has a substantial amount of notoriety with her art. She has created art for many clients such as Timothy Leary, Santana, The Fillmore, and Moonalice.

Her artwork can be viewed at her web site www.carolynferris.com!

Her Psychic site, where you can view her Oracle card is:www.IntuitiveReadings.com!
---
After Three Nightcaps, There Was No Moon
© Carolyn Ferris & Moon Alice
This image is about shooting for the moon and having a little fun along the way. This gal knows how to not only shoot for the moon, but is now taking him for a ride as well.
Find your comrades, enjoy working through a project together, then make time for celebration upon completion.
Special 30 Minute Reading From Carolyn
Although reading with the cards is not my usual way of doing psychic readings, If you would like me to use my cards for your reading I have created a special pricing and instructions just for the Power Peek readers.

The Link below will give you super low pricing on my 30 minute readings. If you are already a client of 12listen then it's as easy as clicking the link and making the purchase. The next time you call me you will be automatically granted the special pricing. If you are new to 12listen.com you will be prompted to set up your free account! Don't miss this opportunity! CLICK HERE!
P.S.
Before this special priced reading, be at your computer and call up the web address www.OracleDeck.com , there will be a display of cards turned upside down. Make the call to me, and one by one you'll turn your card and I'll interpret a special meaning in regard to your situation or issue! Give it a try, have the cards right there in front of you to study as you receive your special Power Peek reading!
If you call me for a reading outside of this special, I will not use my cards but solely our psychic connection.
---
12Reports is where you can order Astrological Reports compiled by computer. I promise an immediate correction on any errors regardless of whose mistake it is. These make great gifts that we can send to the recipient for you. You order and Pay THEN you get sent a form for the details.