C.A. Brooks
Mars enters Capricorn, hear all about it! Ordinarily, Mars changing signs isn't necessarily a headline. After all, during most of its 2 ½ year orbit around the Sun the planet of motivation changes signs about every 6 weeks; but not this year. Because of the retrograde pattern, other than the first three days of January, Mars has only been in two signs - Scorpio and Sagittarius. Everyone who is ready for a change of scenery and an infusion of new motivation, please give a shout!
Despite the Mars retrograde pattern having been over for several months, people are still talking about feeling stuck. Mars moving into hard-working Capricorn may be exactly the energy we have all been craving. Mars in Capricorn is dedicated, determined and reliable. Capricorn is the sign of patience and maturity, the antithesis of childlike, risk-taking, and playful. During the six weeks Mars transits through this sign we may find we are more focused on work and career, generally dedicated to responsibilities and living on purpose. We don't take ourselves or our commitments lightly. We may be slow to commit, but when we do, we will be true to our word.
But all this doesn't mean we can't have any fun. We may reinterpret what satisfaction and happiness mean and find we derive joy from completing a task or achieving a goal. And, if we do it on our own, all the better. Capricorn has a strong need to prove themselves capable and worthy. Under this influence, we feel most accomplished when we achieve a goal on our own. This doesn't rule out partnership or cooperation, but recognize the personal or professional goals that have meaning for you and apply your efforts to their success. Individual goals can peacefully co-exist alongside collaborative ones.
The New Moon in creative Libra on Friday is blessed as it is kissed by hopeful Jupiter. There is a freshness and spontaneity to this cycle that brightens our perspective and makes us unafraid to try something new. With Neptune in Pisces, our view may be somewhat obstructed and we may not be able to see exactly what this lunar cycle holds for us.
However, we can use this opportunity to listen more carefully to our inner guide and teacher and trust the process. Maybe that's one of the gifts of this cycle, learning to trust a bit more without having guarantees and assurances. There is peace of mind when we can give up relying on certain people or situations to make us safe and happy and rely instead on our relationship with source. This is one relationship that will never fail us.
Until next week, let go and wear loose clothes.
---
Special Events this month and this week on 12Listen.com! The cosmic dance must be taking its cues from Jupiter in partnership-oriented Libra because this month we are seeing double when it comes to sales and celebrations on 12Listen.com. Watch for 48 Hour sales starting Sunday September 21th extending through Monday the 22th.
---
C.A.'s current Time Based Services
C.A.'s current Email Based Services
SEPTEMBER 26
MOON in LEO
Pluto stations Direct 7:59 am (PDT)
The Moon in Leo is often a playful time, but maybe not so much today. As Pluto the transformer ends a five-month long retrograde pattern in determined Capricorn, we may be somewhat introspective and thinking about what has been accomplished over the last six months and what has not come to fruition. This is a time to think and evaluate, not judge or fret. We can look forward to a very productive period with Mars, the planet of action, moving into industrious Capricorn tomorrow.
Today is a good time to consider whether or not we may be neglecting or failing to take full advantage of a skill, ability, or resource. Is there an area of our lives where we can be more active, industrious or dedicated? Are we taking something or someone for granted? This is a day for considering how to get unstuck and learn from mistakes. We can successfully transform our lives by turning the lessons of any perceived disappointments or failures into new paths and opportunities.
Daily Muse: Don`t give up! Don`t give in! Keep the faith! And keep your eyes on the prize! (John Lewis, US Congress)
SEPTEMBER 27
MOON in LEO/VIRGO
Moon Void of Course 1:52 am (PDT) – 2:43 pm
Mars enters Capricorn 1:08 am (PDT)
Today's astrological highlight is Mars, the planet of energy, motivation, and action entering the grounded and industrious sign of Capricorn. Despite the Mars retrograde pattern having been over for several months, people are still talking about feeling stuck. This may be exactly the energy we have all been craving. Mars in Capricorn is dedicated, determined and hard-working. Capricorn is the sign of patience and maturity, the antithesis of childlike, spontaneous, and playful. During the six weeks Mars transits through this sign we may find we are more focused on work and career, generally dedicated to responsibilities and living on purpose. We don't take ourselves or our commitments lightly. We may be slow to commit, but when we do, we will be true to our word.
But all this doesn't mean we can't have any fun. We may reinterpret what satisfaction and happiness mean and find we derive joy from completing a task or achieving a goal. And, if we do it on our own, all the better. Capricorn has a strong need to prove themselves capable and worthy. Under this influence, we feel most accomplished when we work on and achieve a goal on our own. This doesn't rule out partnership or cooperation, but recognize the personal or professional goals that have meaning for you and apply your efforts to their success. Individual goals can peacefully co-exist alongside collaborative ones.
This morning the Moon is void of course in self-expressive Leo. If you feel like writing a poem, singing a song, writing a blog, or simply sharing your recent insights with a friend over coffee, go for it. When the Moon enters disciplined Virgo in mid-afternoon it will align with Mars in Capricorn. No more musing about the past. We're ready to initiate action and be productive.
Daily Muse: Think of success as a game of chance in which you have control over the odds. As you begin to master concepts in personal achievement, you are increasing your odds of achieving success. (Bo Bennett)
Today on Simpletales my guest is Jamie Faith, a Psychic Medium who also happens to be an oncology nurse working with both adults and children. Jamie was on the show in August and shared her experiences offering suggestions for how to effectively combine multiple talents and skills offering comfort and hope where it is most needed. We promised she would be back and we'd devote the show to answering questions from the Chatroom on our private group page on Facebook and from callers. So today is the day! Find us live on 12Radio.com at 10 am Pacific – 1 Eastern then click the CHAT link and come play with us in the 12Radio Private Group on Facebook.
SEPTEMBER 28
MOON in VIRGO
Some of the most productive people understand and appreciate how important it is to take time out for planning. Today is a great day for strategizing as Mars settles into conscientious Capricorn and the Moon in private Virgo is nearing the end of its lunar cycle. Taking time out to readjust and find our center will prove useful. Otherwise we are in danger of setting off full steam ahead, but without a real plan. With a lunar opposition to nebulous Neptune we are inspired and possibly confused as well. Taking the time today to get clear on both our goal and our approach is well worth our time. The Virgo Moon's penchant for both spending quality time alone and for creating excellence will smile approvingly on our efforts to chart our course on a solid and clear foundation.
Daily Muse: There may be people that have more talent than you, but there's no excuse for anyone to work harder than you do. (Derek Jeter)
SEPTEMBER 29
MOON in VIRGO

Moon Void of Course 3:05 am (PDT) – 12:52 am Friday morning
On the last day of this lunar cycle, the Virgo Moon gives us a choice, solitude or working collaboratively with others in service or for a high minded purpose. This is not a time for ego but rather for confident individuals to know what they are good at, and do it! Solitary, meditative, or spiritual practices are favored, but so are any activities we do with others for altruistic, unselfish, and philanthropic reasons. If you have an expertise or skill that could benefit a group or individual in need, consider offering or volunteering your time.
We crave peace and quiet and structure today. Do your best to organize your time and priorities accordingly. Slow down the pace and quiet the noise and the chaos. Every part of your being will respond with appreciation.
Daily Muse: He that would live in peace and at ease must not speak all he knows or all he sees. (Benjamin Franklin)
Tonight on 12Academy – Astrology 912 - 2016 Presidential Election – The Players and the Planets Part 1 - One of the best and most interesting ways to learn astrology is through chart interpretation. In this class we'll look at presidential candidate Hillary Clinton and her running mate Tim Kaine. We'll explore what astrology can tell us about their motivations, how they think, character strengths and personality styles. This class is intended for all students beginning through advanced. Students can improve their grasp of basic astrology as well as gain a better understanding of techniques for weaving the many ideas together into a personality profile. Next week we will look at Donald Trump and Mike Pence. Register for tonight's class here:
SEPTEMBER 30
MOON in VIRGO/ LIBRA

Moon enters Libra 12:52 am (PDT)
New Moon 8 Libra 5:11 pm (PDT)
The Moon enters Libra in the early morning hours, but we'll have to wait until early evening for the New Lunar cycle to open as the Moon catches up with the Sun at 8 Libra. On its way to its destination with the Sun, the Moon touches base with expansive and faithful Jupiter. This may very well act as a sweet kiss of optimism coloring this new lunar cycle with spontaneity and hope. Although it doesn't have the power to erase the past, a New Moon in the creative sign of Libra promises to wash away some of our cynicism and help us open more willingly to new adventures and opportunities. Like a breath of fresh air it can offer a new perspective. This lunar cycle will highlight Libran values which include desires for partnership, a sense of belonging, more beauty and creativity, and a greater sense of justice and fairness in our lives.
Releasing and rewriting our personal life stories can be an effort and even exhausting but it is possible day by day and moment by moment. Regardless of where you are today and in this moment, know that your life is an evolving story and you can take charge of the script.
Daily Muse: The energy of our thoughts, words, actions, and emotions collectively create the frequency of our vibrational aura. (Alaric Hutchinson)

Today on A Course In Miracles we'll continue to explore the possibilities of life in our right minds. Find me on 12Radio.com. Once there, click the CHAT link and come play with us live in the 12Radio Private Group on Facebook.
OCTOBER 1
MOON in LIBRA
Moon Void of Course 10:43 pm (PDT) – 12:43 pm Sunday afternoon
We have a tendency to see only black and white today, no shades of gray, with the New Moon in Libra at odds with Pluto in Capricorn this morning and opposing revolutionary Uranus in independent Aries tonight. The scales of Libra are dynamic and swing easily from one side to the other, despite our efforts to control or hold a steady position.
Today we are idealistic and easily disillusioned if people or situations don't live up to our expectations. Fortunately, an imaginative connection between Venus the planet of love and Neptune, the planet of transcendence, helps us move beyond disappointment and towards forgiveness and compassion. This connection fuels creativity and our ability to see beyond our usual boundaries and limitations and thoughts about what's possible.
Daily Muse: The more we have denied and disowned parts of ourselves, the more ardently we are attracted to or repulsed by them. Intimate relationships continually expose us to what we are striving to master within ourselves. The things we love or hate in others speak volumes about how we relate (or don't) to those parts in us. (Stephanie Austin)
OCTOBER 2
MOON in LIBRA/SCORPIO

Moon enters Scorpio 12:43 pm (PDT)
We may feel restless, agitated, and generally unsatisfied today and yet not have a clear picture of the source of our discontent. The Sun is disoriented by a connection to Neptune; and Mercury the planet of thinking is riled up by a discordant aspect to Uranus. The more we can sit with our feelings, without the need to blame or act on them, the more insight we'll have.
We can let our restlessness point us in a new direction. In fact it will probably be more useful to focus on a new project or idea than in trying to analyze or demystify the past. In the same way we diffuse a child's temper tantrum by distraction and getting them interested in something else, we can do the same for ourselves. Focus on something you'd like to manifest in your life. A quick and easy goal may be just as effective for changing your perspective as thinking of something long-term. If the goal is long-term set a short-term goal that can be quickly and easily accomplished.
If you want to become a better cook or introduce more variety into your diet, test out a new recipe or try a new restaurant. If clutter clearing is your goal, try straightening out a drawer or closet rather than tackling your whole living space. Take a small but effective action today and you'll have less time and energy for stewing about other things.
Daily Muse: Stepping onto a brand-new path is difficult, but not more difficult than remaining in a situation, which is not nurturing to the whole woman. (Maya Angelou)
The Power Peek is brought to you by: Mark Husson
Every week in September we are going to give two full days our reduced rates. This week look to the 25th and 26th will offer reduces prices for a full 48hours.
---
---
The Author of the amazing KaliedeScopes reveals herselves on Monday. Please join me for an intimate look at Kathleen Hall, a.k.a. Psychic Katt! Monday 8am Pacific 12Radio.com
---
A new 500 page personal forecast that follows the transits in your chart for a year is now here. Take a look.
The Asteroid Goddesses author Demitri George has a new report out called - The Asteroid Goddesses - Take a look
In Joyful Appreciation of You! New Reports are being added to 12Reports.com - now with lower prices!
Don't forget about our fully Moderated Gratitude Board®!
It's located on www.12Listen.com on the bottom left.
The Gratitude Board is a place where you can safely put what you are grateful for without fear of having to say who you are. The board is anonymous and asks nothing of you.
Use it to express the things that have made you happy and the things that you believe will make you happy in the future by stating them as if they have already been received - kind of like an affirmation.
Put as many things as you would like up there, there is no limit. Just go to www.12listen.com and look on the bottom left!
Mark
---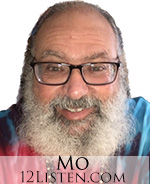 by Mo Abdelbaki
There's been a lot of talk lately about moving to Canada. Most people discussing such a migration are threatening to do so for political reasons. There's absolutely nothing in the political horizon that scares me, and I certainly wouldn't move for that reason, although I did speak to a friend who lives in Canada yesterday and he told me something that made me consider moving.
I asked him if he'd seen the Pumpkin Spice Peeps yet. Peeps are confections that defy description, other than to say that they confuse me, even without Pumpkin Spice. He asked me to repeat my question, which I did, wondering why he would make such a request. He was puzzled, and said that he had no idea what I was talking about. Now it was time for me to be confused. As it turns out, in his corner of the world there is no marketing assault founded upon a cornerstone of the spices put into pumpkin pie. He couldn't believe that such things happen down here. He'd never heard of Pumpkin Spice flavored Peeps. I envied him a little.
Every year, the Pumpkin Spice craze seems to get bigger. Someone told me the other day that it all started with coffee. I beg to differ; it started with pumpkin pie. Apparently, some products actually have pumpkin purée in them. People give pumpkin purée to dogs when they have diarrhea, or are constipated, without the spice of course. I'm not sure what the stuff would do to me in my coffee, but I don't want to take a chance.
Who would think that cinnamon, ginger, nutmeg, cloves and a little bit of allspice could create a multibillion-dollar enterprise? Businesses think it and rightly so. They've put Pumpkin Spice (the word pie is no longer needed) in peanut butter, potato chips, cologne, ice cream, liquor, snack cakes, bagels, hummus, gum, lots of cookies, chocolate, tea, with or without peanut chocolate candies, yogurt, coffee creamer, chips for cookies, organic health bars, marshmallows, dessert gelatin, toaster pastries, cereals, granola bars, biscuits, ground coffee, bean coffee, expensive pre-made coffee that you buy in places that sell that sort of thing, candles, mints, crackers, frosting, nuts, beer, tea, frozen waffles, butter type spreads, shampoos and body wash, dog treats, cheesecake, English muffins, cream cheese, and some products that I don't necessarily feel comfortable discussing here.
I have nothing against Pumpkin Spice. (Was there a Spice Girl called Pumpkin?) I'm just put on edge by marketers trying to squeeze as much money out of us as as possible. If manufacturers and advertisers can convince us that something is good and the right thing to have, eat, do or believe in, then they have us. It's a form of manipulation that has become a powerful tool in our culture. Mass-marketing of something not only creates the market, but also convinces us that it's not only desirable, but necessary in order to live a happy life. (Remember Beanie Babies?) One thing I do know is that I'll be happier if Pumpkin Spice Hummus never touches my tongue. The thought of it disturbs me.
The problem with all of this isn't the spice itself, it's the principle behind it. If it works for seasonal food marketing, it works for anything. How is it that reality TV stars become rich and famous when they do absolutely nothing and have no talent? How is it that a major bank can swindle millions of customers out of their hard-earned money with impunity? How can a pharmaceutical giant charge outrageously inflated prices to a public that desperately needs their product, risk the lives of children, and still reward the CEO millions of dollars without consequence? How is it that we accept hate-laden rhetoric, bullying tactics and overt deceit in our political system, regardless of party affiliations, believing it to be a part of the game? If they put it in front of us, convince us of it, repeat it enough, numb us to the reality of it, will we believe it? If we are told what is important, does that make it so?
Luckily, you like to think. You like to analyze and question things, as it's in the very nature of being metaphysically minded. Because of who we are, we have less of a tendency to simply accept something at face value until we've looked into it. At the same time, we aren't as harshly skeptical as most. It takes work and consciousness to stay alert, but remember, they're counting on us not to pay attention. Too bad for them.
I feel better. Sometimes a good rant is exactly what I need, and without this issue, I'd have missed my chance. What if I hadn't had Pumpkin Spice Peeps to raise my ire? On second thought, my Canadian friend doesn't know what he's missing.
Until next week, I wish you all peace and love.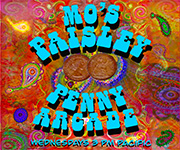 Remember, I'm an advisor at 12listen.com and would love to be of service.

Need a launch date?
Get the Perfect Launch Report!

Visit me at Facebook.com/MoTarot I'd love to hear from you!
by Kristi Brower

I read auras, and I see everyone's energy body projecting out into the world what is going on inside. So I ask you, what are you projecting? Did you know that your energy and the thoughts and words you use project out onto your world, impacting everything around you? Well it's true; your energy body has an impact on all of the energy bodies around you, creating a domino effect. Here is an example of how this works. Say you're having a great day, all feels right with the world. Then you walk into a store and are waited on by a clerk who is projecting anxiety.

Unknowingly you pick up on their projection and walk out of the store feeling anxious for no particular reason. At this point you have a choice. You can take on the anxiety as your own and let it impact your whole day. If you do this then you are projecting anxiety and those around you may pick it up as well. At the end of your day you may have noticed that everyone around you seems anxious. What a coincidence! Ok, on to your other choice. You can acknowledge that you feel anxious and then ask yourself, is this mine? If the answer is no then you can recognize the anxiety for what it is, the signature of someone else's energy and let it go. You go about your day in a happy go lucky mood and note at the end of your day that those around you seem particularly happy. What a coincidence!

Our energy bodies are so powerful! Most of the time we are completely unaware of what we are projecting, but we can actually control our energy if we choose. You can start by simply asking yourself "What am I projecting?" If you don't like the answer then change the energetic channel! Intentionally become more aware of your energy projections and identify what is yours and what belongs to someone else. We have a choice about how we react to all kinds if things, but often do not take the wheel and intentionally choose.


Every morning ask yourself, what do I want to project today? Ask yourself what color your projection should be, what qualities would you like your energy to have? One you have arranged your projection then share it with those around you. Make note of how others seem to sync up with your projection and how exponentially you can impact the world simply by choosing to project positive and loving energy throughout your day.

Join me for Kindred Spirits on 12radio.com on Monday, 9/19. We will talk about connecting to your guides and how to deepen that connection.
Much love,
Kristi
---
You can download my free meditations here.
Class note: All of my recorded classes are available here!
Kristi's Current Time Based Services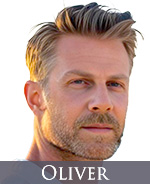 by Oliver
Oliver, how do I get the object of my affection to fall in love with me?
I am wondering if you really want to as it sounds like a lot of work, but more importantly I am not necessary sure you can. What I do know is that in itself if it is meant to be it will happen and I am sure you may have heard that so many times and that it may not sound very appealing. I do believe it is a valid point, however if we have to go back to what you can do one thing I know finding your own confidence and your own worth often times is very attractive, not only to the person you want to fall in love with you, but to just about everyone in your life. Put yourself first, list your qualities and ask yourself what you bring to a relationship, and also why anyone would be lucky to date you. I have a feeling if you do that you will without any doubt not only attract the object of your affection into your life, but others as well, and as they say "when it rains, it pours".
"Spirit is all there is and Spirit is right where I am. I am part of Spirit and Spirit is part of me and I know Spirit can only do for me what Spirit can do through me. I know open my heart and I allow my inner confidence to shine. In this I am safe and as I move through life with my head held high I shine the light of love, joy and happiness. Grateful for this I say … And so it is!"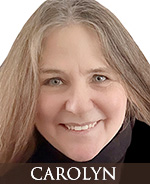 by Carolyn Ferris
Each week Carolyn Ferris will pull from her hand designed Tarot cards to reveal a message for us. Carolyn has been a psychic for many years and has a substantial amount of notoriety with her art. She has created art for many clients such as Timothy Leary, Santana, The Fillmore, and Moonalice.
Her artwork can be viewed at her web site www.carolynferris.com!
Her Psychic site, where you can view her Oracle card is: www.intuitivereadings.com!
---
Happy Trails To You, Until We Meet Again ©2007 Carolyn Ferris
The young boy represents the continuation of life. Love and peace are found within you. Think about your legacy and what you want to leave for humanity. Write about it, then share it with someone. This may also represent a situation needing to be addressed, if given the opportunity to re-visit, express from the heart with healing love.
---
Although reading with the cards is not my usual way of doing psychic readings, If you would like me to use my cards for your reading I have created a special pricing and instructions just for the Power Peek readers.

The Link below will give you super low pricing on my 30 minute readings. If you are already a client of 12listen then it's as easy as clicking the link and making the purchase. The next time you call me you will be automatically granted the special pricing. If you are new to 12listen.com you will be prompted to set up your free account! Don't miss this opportunity! CLICK HERE!

P.S.
Before this special priced reading, be at your computer and call up the web address www.OracleDeck.com, there will be a display of cards turned upside down. Make the call to me, and one by one you'll turn your card and I'll interpret a special meaning in regard to your situation or issue! Give it a try, have the cards right there in front of you to study as you receive your special Power Peek reading!
---
12Reports is where you can order Astrological Reports compiled by computer. I promise an immediate correction on any errors regardless of whose mistake it is. You order and Pay THEN you get sent a form for the details.
---
---