C.A. Brooks
The highlight this week comes on Tuesday afternoon with a Full Moon in Leo. Full Moons occur when the Moon comes into a perfect opposition with the Sun – 180 degrees around the astrological circle. When it comes to talking about Aquarius and Leo – the opposing signs in this event – I sometimes feel at a loss to make a clear distinction between the two. Like other signs that oppose each other, they are the mirror of each other and two sides of the same coin. Take Aquarius's need to be independent and unique to its extreme and it looks a lot like Leo's need to be king/queen of the universe!
In their heart of hearts, Aquarius wants to be unique, original, and innovative, and create social change; Leo wants the opportunity to creatively express themselves and be seen, appreciated, loved and recognized by others. They may seem like very different creatures but in reality, probably not so far apart after all. At least, that vision is our goal this week as we attempt to integrate and combine these two drives and energies with the Full Moon on Tuesday. On Friday, there is a sequel when the Sun moves into a perfect opposition with Jupiter, transiting through Leo.
Jupiter's presence in Leo, expanding our horizons for authentic self-expression plays an important role this week, focusing our attention on creating healthy self-confidence. Meanwhile revolutionary Uranus (the ruler of Aquarius) also exerts influence making alliances with both the Sun and Moon keeping the vision of the fully actualized individual in our sights.
This Full Moon highlights some interesting planetary dynamics that collectively speak to encouraging us to take more leadership and control of our personal kingdoms (Jupiter near the Moon) using expansive strategies of breaking free of restrictive rules and limitations in order to experience life in a new way (Uranus connecting with both the Sun and Moon.)
Also of note this week are two important planetary hookups for Venus, the planet of love and values. Both carry beneficial and rich opportunities for reconciliation, forgiveness and healing. The first comes on Saturday when Venus makes a harmonizing connection to Pluto. If we are open to some re-alignment in our lives, this connection will help eliminate the distracting clutter and help us get to more clarity with love, relationships, money, our values, and our lives. On Sunday, Venus has a face-to-face with the asteroid Chiron, which represents our healing path. This alignment, while not necessarily easy, can help us sort through some troubling aspects and facilitate a healing process.
Until next week, let go and wear loose clothes.
Tuesday on Simpletales – Psychic Medium Anita Ahuja joins me for a look at the energy and messages for February from the angels and ascended masters. Please join us at 11am Pacific – 2 Eastern on 12Radio.com and in the Private Group on Facebook
Thursday on 12Academy – Astrology Basics – the entire series begins again which includes a set of 12 classes covering Planets, Houses, Signs, Aspects as well as some more advanced topics including chart interpretation, and forays into transits, progressions, midpoints, planetary returns, synastry, eclipses, and combined charts and so much more! Please plan to join me on Thursday for an INTRODUCTION to the series. Click this link to register
Friday on A Course In Miracles with C. A. Brooks we'll continue to explore the possibilities of life in our right minds. Please join us at 8am Pacific – 11 Eastern on 12Radio.com. Private Group on Facebook
C.A.'s current Time Based Services
C.A.'s current Email Based Services
FEBRUARY 2
MOON IN CANCER / LEO
Moon enters Leo 9:41 am (PST)
The planetary energies at the cosmic dance are coordinated and integrated today starting with a highly charged connection between the Sun and Uranus singing a chorus of 'I've gotta be me!' When the planet of personal ego connects with the planet of individuality, a chord starts humming within that reminds us we each came to this planet with a unique combination of strengths, weaknesses, talents and gifts that we seek to fully express. The Moon greases the wheel for more authentic self expression when it enters dramatic Leo in mid-morning. A lunar connection to disciplined Saturn encourages self-expression that is purposeful whereas the Moon's opposition to Mercury tonight reminds us that not everyone will appreciate or understand what we have to say.
Think of today as the opportunity to sing your individual song, with a clear intention of furthering your purpose. Applause and recognition are great, but they are not necessary. When we believe in ourselves, in our message and in our cause we can express ourselves with determination but with gentleness. Those with ears to hear will listen. Focus not so much on short-term or immediate results, but on the process. Take the long view.
Daily Muse: I'm a misunderstood genius. What's misunderstood? Nobody thinks I'm a genius. (Bill Watterson)
FEBRUARY 3
MOON in LEO

Full Moon 14 Leo 3:09 pm (PST)
Moon Void of Course 9:31 pm (PST) – 9:46 pm Wednesday evening
The desire to broadcast our personal light and have an influence in the world – or at least have an effect on our piece of it – is a motivating drive that fuels the luminous brilliance of the Full Moon in Leo this afternoon. Incorporating the opposition between the Sun in Aquarius and the Moon in Leo we need to integrate disparate desires for being both a leader/ruler and a follower and intricate part of the community. Both signs battle with personal ego and issues of self-worth and self-confidence attempting to find the balance between individuality, authenticity and being a valuable and recognized member of a group. Leo has the desire to lead, to be at the top of the heap. Idealistic Aquarius envisions a world without hierarchies or levels, but they too cherish a desire to be special, to be a standout!
This Full Moon highlights some interesting planetary dynamics that collectively speak to encouraging us to take more leadership and control of our personal kingdoms (Jupiter near the Moon) using expansive strategies of breaking free of restrictive rules and limitations in order to experience life in a new way (Uranus connecting with both the Sun and Moon.)

Daily Muse: I am nothing special, of this I am sure. I am a common man with common thoughts and I've led a common life. There are no monuments dedicated to me and my name will soon be forgotten, but I've loved another with all my heart and soul, and to me, this has always been enough. (Nicholas Sparks)
Today on Simpletales – Psychic Medium Anita Ahuja joins me for a look at the energy and messages for February from the angels and ascended masters. Please join us at 11am Pacific – 2 Eastern on 12Radio.com and in the Private Group on Facebook
FEBRUARY 4
MOON in LEO/ VIRGO

Moon enters Virgo 9:46 pm (PST)
Energetic and motivational Mars can move in some unexpected directions and at unanticipated speeds while swimming through the emotional and psychic ocean that is Pisces. Today when Mars makes an uncomfortable connection to Jupiter in fiery Leo, we may be inspired to take off running, but instead find ourselves bogged down by unforeseen factors. Life has a way of slowing us down or foiling our plans when we forget to align and balance our heads and hearts. Try to leave home without one or the other and we are likely to find our efforts are fruitless. A thoughtful and efficient connection between the Sun and Saturn can help us realize where our plans were deficient or undeveloped. Be open to moving in a surprising direction to capture the prize. The Moon's entry into pragmatic Virgo in late evening helps us plan more efficiently for tomorrow.
Daily Muse: There are many ways of going forward, but only one way of standing still. (Franklin D. Roosevelt)
FEBRUARY 5
MOON IN VIRGO

Clear thinking may be on our side today even if this does not lead to effective action. The Moon in Mercury-ruled Virgo is organized and prepared; and Mercury's link to Saturn seems to provide an obvious and clear plan and agenda. However, Mercury's challenging alignment to Mars, the planet of action, drifting in Pisces, does not lend itself to a seamless and coordinated effort. Once again, we will succeed more often than not, when we are willing to adjust our speed and consider some alternate routes. True success is the result of knowing when to stop, when to go, and when to slow down to assess the territory ahead. There are times when leveling off or reaching a plateau can provide the exact space we need to gather our thoughts, strength, and resources. Don't despair over the pauses in life.
Daily Muse: Progress means getting nearer to the place you want to be. And if you have taken a wrong turning, then to go forward does not get you any nearer. If you are on the wrong road, progress means doing an about-turn and walking back to the right road; and in that case the man who turns back soonest is the most progressive man. (C.S. Lewis)
FINALLY! Tonight on 12Academy – Astrology Basics – the entire series begins again which includes a set of 12 classes covering Planets, Houses, Signs, Aspects as well as some more advanced topics including chart interpretation, and forays into transits, progressions, midpoints, planetary returns, synastry, eclipses, and combined charts and so much more! Please plan to join me on Thursday for an INTRODUCTION to the series! Click the link to register.
FEBRUARY 6
MOON IN VIRGO

Moon Void of Course 2:09 pm (PST) – 10:44 am Saturday morning
When the Sun in Aquarius opposes Jupiter in Leo, it's a twist on the recent theme of the Full Moon on Tuesday. Optimistic Jupiter stretches us to embrace more happiness by expanding our horizons and by looking around and seeing the many gifts and blessings in our lives. This can be a very social aspect encouraging us to align with like-minded individuals and join efforts toward shared projects and goals – especially those with altruistic or philanthropic purposes. A lunar opposition with Mars in mid-afternoon can teach us the value of reaching for higher spiritual values and working collaboratively with others, rather than trying to go it alone or for uninspired purposes.

Daily Muse: The test of our progress is not whether we add more to the abundance of those who have much; it is whether we provide enough for those who have too little. (Franklin D. Roosevelt)
Today on A Course In Miracles with C. A. Brooks: we'll continue to explore the possibilities of life in our right minds. Please join us at 8am Pacific – 11 Eastern on 12Radio.com. Private Group on Facebook
FEBRUARY 7
MOON in VIRGO /LIBRA
Moon enters Libra 10:44 am (PST)
Once again we are the fortunate recipients of cosmic synchronicity. Not only does the Moon glide into graceful and cooperative Libra, but Libra's ruling planet Venus also makes an impactful connection with Pluto, the planet of transformation. This heady alignment helps us identify and eliminate the non-essential in relationships and in other areas of our lives. Clearing away the distractions is like snaking a pipe to allow a generous and consistent flow to return, putting us in touch with love and resources that may have been hidden or obscured for a variety of reasons, including our own unwillingness or inability to see the possibilities. Helpful lunar connections to thinking Mercury and to disciplined Saturn lend a hand helping to restore our sense of connection to ourselves and to the good in our lives.
Daily Muse: We accept the love we think we deserve. (Stephen Chbosky)
FEBRUARY 8
MOON in LIBRA
The Moon in peace-seeking Libra finds anything but, when it bumps into both rebellious Uranus and transformative Pluto today. However, these potentially emotionally disruptive events can be seen as appropriate openings for a greater healing event when Venus the planet of love and values meets up with Chiron. Both are in the compassionate sign of Pisces, often associated with forgiveness, healing and atonement.
Instead of resisting or denying unpleasant or challenging emotions that may emerge, let them have their say. This is the chance to treat yourself gently, even if you are feeling bratty, sassy, wayward and like an unruly child. And, if you are seeing other people that way, consider the possibility you are projecting your dissatisfactions onto them. Either way, this is a golden opportunity to let go of some emotional or psychological baggage by calling in your higher self and appealing to a higher power for a change in perception. The compassion and healing continues as the Moon aligns with Jupiter (the traditional ruler of Pisces) finding a way to restore positive self-worth and make peace with others.
Daily Muse: Forgiveness is your most powerful restorative tool. (Colette Baron-Reid)
---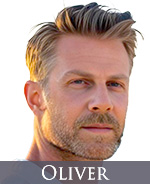 by Oliver
Step 2: Last week the first step of the affirmative prayer was introduced and it was recognition, the step where we begin the prayer by acknowledging that there is one Universal life force existing in and by itself behind all creation. This week we move to the second step which is unification. If everything is created in the image and likeness of the creator then so are we, an exact expression of the creator and therefore one with the creator and not separate from it. We are not praying to someone or something outside ourselves we are simply activating that part of us that is already universally connected to everything ... We are one with the creator.
Step one and two in action: Spirit is all there is and I am one with it.
"I know as I move through the flow of life that I do it connected directly to the eternal life force of Spirit. Spirit is all there is and I am one with it. In this moment, as I breathe and as I relax, I know I am the peace that I wish to see in the world. Peace starts with me and as I live it, as I am being it, I know it has a universal impact. Grateful for this truth I release these words ... And so it is!"
Blessings,
OLIVER
---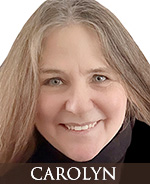 by Carolyn Ferris


Each week Carolyn Ferris will pull from her hand designed Tarot cards to reveal a message for us. Carolyn has been a psychic for many years and has a substantial amount of notoriety with her art. She has created art for many clients such as Timothy Leary, Santana, The Fillmore, and Moonalice.

Her artwork can be viewed at her web site www.carolynferris.com!

Her Psychic site, where you can view her Oracle card is:www.IntuitiveReadings.com!
---
Syrena
©2012 Carolyn Ferris
This woman sees her reflection in the water. She holds a flower in her left hand. She is the siren of the meadow, both the meadow and the water bring her peace.
She is looking deeply into herself to find what she needs to communicate. In this case the water represents emotion. Look within, there may be something which stirs great emotion needing to be shared. Being around nature and water will help calm the mind. Fresh flowers may help with brightening the day even more!
Special 30 Minute Reading From Carolyn
Although reading with the cards is not my usual way of doing psychic readings, If you would like me to use my cards for your reading I have created a special pricing and instructions just for the Power Peek readers.

The Link below will give you super low pricing on my 30 minute readings. If you are already a client of 12listen then it's as easy as clicking the link and making the purchase. The next time you call me you will be automatically granted the special pricing. If you are new to 12listen.com you will be prompted to set up your free account! Don't miss this opportunity! CLICK HERE!
P.S.
Before this special priced reading, be at your computer and call up the web address www.OracleDeck.com , there will be a display of cards turned upside down. Make the call to me, and one by one you'll turn your card and I'll interpret a special meaning in regard to your situation or issue! Give it a try, have the cards right there in front of you to study as you receive your special Power Peek reading!
If you call me for a reading outside of this special, I will not use my cards but solely our psychic connection.
---
12Reports is where you can order Astrological Reports compiled by computer. I promise an immediate correction on any errors regardless of whose mistake it is. These make great gifts that we can send to the recipient for you. You order and Pay THEN you get sent a form for the details.
The Power Peek is brought to you by: Mark Husson
Click Here to get on 12Promotions Mailings!
---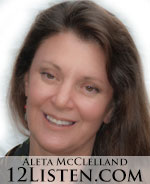 What if YOU were a heart shaped layer cake. The first layer is your personality, wanting what you want, when you want it and how you want it (right away being the generally preferred time frame, right!). This first layer was "baked" very early in your life and contains pieces of family expectations and dynamics mixed with cultural assumptions. The second layer is your soul; a benevolent overseeing guide in charge of propelling you in the direction of your most profound development, teachings, and JOY! The "soul" sees way beyond place and time, beyond specific cultures and individual lives…..and it will resort to whatever measures are needed to assure you are on track! The third layer is much less personal and/or emotional. It is the consciousness of all that is. You are a part of it, it is within you…it goes beyond and includes more than words have ever conveyed and yet, it is essential to all of us. Even though they are different layers, the flavors meld deliciously together and always seek the harmony of tastes and textures best suited to YOU!
This is not a Food Channel detour! This is one perspective on astrological energies and how they offer us assistance. Uranus opposite the North Node on Jan 31 is clearing the decks for what interferes with your FOR REAL highest good, ie., soul goals combined with the part of you that is here to be a cell in this amazing vast consciousness we call human and beyond, aka; your cake!

During February, layer #2 is out to harness and gratify layer # 1! In case all of this got kind of confusing; your soul is putting you back on track using intuition, inspiration, divine creativity, your visionary self and love, baby! That's exactly the flavor we start the month with as Venus conjuncts Neptune in Pisces on the first…supporting your ability to see, experience, create and magnetize from your sacred connection. February urges you to realign with the mystical core of your purpose as a human on earth….and as you chuck the crap that stands in the way of that, YOU create the opening for people to be attracted to…assist…be magnetically drawn to the real you. THAT'S the Valentine in the center of this "cake"!
In addition, the Full Moon in Leo on the 3rd reminds us that we can reap the rewards of our honorable, creative self confidence! That's quite a package isn't it and while Full Moons often represent an ending or a culmination, they also bring the reward of focus and effort. Do not undervalue your self expression and generous, noble, ethical, leadership traits….and don't exaggerate those qualities either, lol. There is reward for where power is benevolently used in the expression of THIS Full Moon.
With a Grand Trine between Jupiter, Uranus and Pallas Athena, already underway, peaking on the 6th and continuing through the 28th, the growth of the visionary self, future direction, strategic and core feminine strength in all of us, is taking no prisoners as it clears the path (the "soul" realignment with personality purpose) and allows the expression of a less emotionally fraught response to change. This is like an extra jump start for the Nessus, Chiron and Neptune energy (see below).
The asteroid Nessus enters Pisces (on Feb 7th) where it meets up with Chiron and Neptune initiating several years (you didn't think EVERYTHING I was talking about was happening overnight, did you) of healing through evaporation of long held notions that simply hold no water. This can certainly be experienced as repressed patterns and emotions demanding your attention….like a wild banshee knocking on your door, offering catharsis. Folks who stay aware, keeping their observational capacities alert will benefit immensely from this long transit…..and with several years to figure out how to allow the feelings/observe/heal/develop/repeat, all of us can become rather expert at holding hands with our selves when the waves get choppy and sharing the cream of our observations. There is much more to this long term transit in each persons individual chart. It tends to add a thoughtful, healing, even humanitarian slant to world events where change is needed….or erupts. Ultimately, its goal is to raise the level of psychological and spiritual understanding in an integrated, real world, practical way.
Mercury goes direct on the 11th allowing us to implement the new approaches we have looked at (or have been urged/forced to look at) during the retrograde. Again, the emphasis is original, unique, tolerant, forward thinking, empowering "the people, the collective", Aquarian energy. Thinking things through before taking action continues to be a relevant approach especially as it involves the groups, organizations and cooperative enterprises in our day to day life.
As if that wasn't enough the New Moon on the 18th is in one of the most powerful positions (29% Aquarius) enhancing our healing capacity through mental awareness and some more beneficial objectivity. This New Moon supports new beginnings that emphasize our independent, intuitive, inventive, reforming, humanitarian, social and freedom loving attributes. Seconds later, the Sun moves into Pisces further energizing the patterns I've described above. Both Aquarius and Pisces are intuitive masters. We are benefiting by the combination of personally and socially receptive intuition (Aquarius) combined with universally receptive empathy (Pisces). There is a real concerted effort on the part of the celestial energies to enhance visionary thought in the cause of healing and to heal in order to make a path for visionary thought and action this month (and beyond).

We end the month with Mars trine Saturn on the 25th and Jupiter quincunx Pluto on the 27th, empowering us to work hard with zeal, focus and appropriate patience all in support of daring/caring broadminded, other supporting while supporting self, action!
If ever there was a month saying "Who are you?", not who were you, or who are you supposed to be or "Who the blankity blank, blank do you think you are!" but a resounding herding in the direction of your essential heart and soul aligned self, it's this month! Now, THAT'S a valentine worth savoring!
For your signs February horoscope, come to www.12Listen.com and click on the horoscopes on the right hand side of the home page. Mine are the "GOOD NEWS SCOPES". There are many delightful scopes to enjoy there… come play, browse and ENJOY! Xoxoxo!
For more details on your chart, come, have a reading with me here;
Advisor Aleta with 12Listen.com
Come listen to my radio show, live every Wed. at noon pacific time:
"We're cultivating our intelligence. It's like brightening a room by putting a higher-watt light bulb in a lamp. Suddenly we can see everything in the room much more clearly."
— Dzogchen Ponlop Rinpoche
Check out her Reading Specials by selecting the links below:
Time Based Sessions (flat rate)
---
The advisors at 12Listen are on a Roll at 12Academy.com! This is your week to take advantage of some of the greatest teachers we have.
Guided Group Meditation
You Empowered Workshop
Feng Shui Flying
Katt's Psychic Development
A Touch of Magic
Tips and Tricks for Business
**Beginning Astrology with C.A.


Links you may like:
Subscribe to The Power Peek
Subscribe to The Mark Husson Show Newsletter
Get a computerized Astrology Chart!
Get a Psychic Reading
Subscribe to my Pod-casts
Visit my Blog

---
I found myself feeling out of sorts yesterday.
After a day of being in the real world, I watched the nightly news and then some "entertainment" TV. There was something lacking in all of it, namely kindness.
I suppose the world would be boring if we only focused on the kinder aspects of our lives. Advertisers probably wouldn't sell many rolls of toilet paper, luxury cars or cheese covered steaks sponsoring a show that features happy, kindhearted acts, but I'd watch it.
We won't watch the Super Bowl. We'll watch the Puppy Bowl, which features adoptable puppies doing what they do best, being excited about everything, or sleeping. There won't be any controversies about wardrobe malfunctions, deflated balls or which commercial is better than the other. There will be barking, standing in water bowls, gnawing on ears, playing, intense cuteness and a lot of delighted laughter on our behalf.
At any rate, as I mentioned before, I was feeling a bit blue and helpless about the state of being human in the 21st century. It seems that kindness has all but disappeared in most of society.
Sure, there are "feel good" stories that seek to leave us feeling better at the end of a news broadcast than when we started watching, but the other 99% of the information tells a different story.
Of course, I'm not helpless and neither are you. Kindness is something that comes from within our hearts and reaches out to others. Even though it may not seem to affect the world, it does. Even if we can't immediately see a difference, kindness is transformative.
I'm advocating more kindness in the world, beginning with us. It's vital to be aware of how lucky we are to be on this planet and the joy of being able to spread kindness when we can.
It's amazing what a kind word can do. Words like please, thank you and hello, especially when accompanied by a genuine smile, can melt the iciest of demeanors. Sure, we all experience someone who stubbornly resists being in a good mood, but more times than not, you can watch magic occur when kindness is applied to any situation.
Being patient is a form of kindness. This is particularly true when driving and with groups of people. I'm constantly startled by rudeness displayed in grocery stores and on the road. There isn't a day that goes by that I'm not in danger of being rammed by some car in a parking lot because they feel they have the right-of-way, or are entitled to occupy the exact place where I happen to be. When we're surrounded by those who aren't patient and our being calm can change everything.
Yesterday, a car packed full of adolescent males stopped beside us at a stoplight and the driver began revving his engine and pointing ahead. I rolled down my window because I thought they wanted to go in front of us and I was willing to let them do so. Instead, the kid wanted to race me, although I think he was just screwing with an old man. He was unaware that he'd picked the wrong old man. We had a short exchange, not unpleasant, but it was obvious that he was trying to get under my skin, unsuccessfully, which was getting under his. As the light changed, I cheerfully said, "I don't mean to scare you, but I was once your age. Get ready." He looked shocked.
Off they drove and after a few seconds, the boy's arm came flying out of his window, giving me the One Finger Salute. I wasn't surprised. Perhaps the reality that I was young once terrified him and upset his universe. Perhaps he felt that being unkind would restore his power.
It didn't bother me. Any time more than two adolescent males occupy the same time and space, their IQ becomes equal to that of a can of sardines.
Chuckling, as the can of finger flipping fish drove away, I realized that I don't let things bother me the way they used to and that I'm happier for it. Perhaps it's a silly example, but it seems pertinent to me. If we can forgive the thoughtless and ridiculous actions of others, we go a long way to making ourselves happier and changing the energy of the world, one sardine at a time.
By not thinking irritated thoughts, we don't act in an irritated way. By understanding that we're all swimming upstream as best as we can and that some of us are really tired, we do everyone a service. By holding the door open for someone, smiling, asking a fellow human how they are and really listening for the response, we change the world.
It may not seem like much but I guarantee you it is. I know this to be true.
You and I are lucky and we know it. We certainly don't have to flaunt that luck, but sharing it in the form of kindness is a gift that will always give back to everyone.
Until next week, I wish you all peace, love and a happy journey.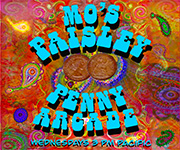 Mo's Radio Show
Mo Scopes are now available on 12listen.com!
Mos Current Email Based Services
Mo's Current Time Based Services
Remember, I'm an advisor at 12listen.com and would love to be of service.

Need a launch date?
Get the Perfect Launch Report!

Visit me at Facebook.com/MoTarot I'd love to hear from you!
---
by Kristi Brower
The Psychic Update:
A SEASON of MIRACLES
I have had some time in the last week to reflect back on my life over the last several months. I have always been optimistic. I believe that everything happens for a reason and our experiences, good and bad, make us who we are. I live by my intuition, every choice I make is based on what my gut tells me, it has guided me safely through many challenging experiences. I believe that we are divinely guided throughout our lives and through a series of choices we are headed in a direction that will give us all we need. We just have to listen. A series of events that started in September of last year have led me to where I am now, at home, recovering from surgery, and in an amazing place of health and understanding.
Last September my partner got a new job. A great, but rather ordinary event. It was the start of what I now refer to as a season of miracles in my life.
In October another miracle occurred. A panel of federal judges ruled that Idaho's Constitutional Amendment prohibiting same-sex marriage in Idaho was unconstitutional and marriage equality came to Idaho. My partner and I were already legally married in another state, so over night, we were legally married in Idaho.
On November 1st I became eligible for my partners insurance at work. For the first time we were recognized as a married couple, giving our family the rights we had hoped for.
Throughout this time I had been experiencing unplanned weight-loss and fatigue. I also was sick several times with sinus infections and seemed to pick up every bug that came along. This was unlike me, I am usually the last one to get sick, not the first. I had been feeling prompted to go to the doctor for a while but did not have good insurance and avoided going due to the cost.
After the new insurance kicked in I went to a doctor for a full blood panel. Some things started to come to light and over a 2 month period the reality of my health status became clear. I was diagnosed with a large Thyroid tumor that was causing me difficulty swallowing and breathing and making my voice hoarse. I had a biopsy that was inconclusive and sent immediately to a surgeon. Last week I had surgery to remove my Thyroid. The pathology came back benign, I do not have cancer, but was told that if I had allowed the tumor to grow longer it would have likely become cancer. I am now faced with recovering from major surgery and a diagnosis of an auto-immune disorder. It is a lot to take in, but I know that I was led down this path for a reason. I know that all these events converged, in the order they did to lead me to the doctor and surgeon who treated me and set me on a path to health.
I am so grateful for this season of miracles and for the guidance and direction I have experienced in the last few months. As usual there is so much that I do not know, but I do know that all I have to do is listen, and everything will be all right.

Many blessings,
Kristi
Kristi's Current Time Based Services
Kristi's Current Email Services
Kristi's Radio Show!
Connect with Kristi Here!
---