Links you may like:
Subscribe to my newsletter
Get a computerized Astrology Chart!
Get a Psychic Reading
Subscribe to my Pod-casts
Visit my Blog

---
We live in a world of the mundane. This doesn't have to be a bad thing. In fact, as long as we don't let it become mediocrity, the mundane world can have its benefits.
All of this is in context with the upcoming holiday season and how I've been feeling about it. Perhaps a little more background is in order.
I was in a grocery store yesterday and found myself in the canned vegetable aisle, along with about five other shoppers. Each one of the shoppers had their cell phone out and were chatting on the other end to someone about something that didn't seem to be an emergency. Far be it from me to say what's an emergency and what isn't, but it all seemed pretty calm and conversational. One lady talked quite loudly, but the rest seemed to be happy to speak in a normal tone of voice.
It occurred to me that these people were just reaching out to connect with someone about something unremarkable. It then occurred to me that this is a great way to be. It's nice to just talk to someone without some sort of urgency or stress involved.
It's also nice to live that way.
For most of the year, we live our lives day-to-day, without seasonal stress involved. Certainly, we have the normal stresses of modern society and making a living, as well as other assorted stresses individual situations bring about. For the most part, however, we know what our lives are like and we live them.
We don't usually applaud the fact that we live normal, ordinary lives, but I think we should. There's a lot to be said for the quality of comfort that comes from knowing what your life is about. I think we don't have enough gratitude for the blessings that each and every one of us has.
I know I mention this often, but I think it's the source of many of the personal problems we deal with. The inability to see what's valuable, and in plain sight, can lead to discontentment and a chronic level of unhappiness that's never alleviated.
We should never mistake mundane, everyday living for boredom, or for a lack of excitement in our lives. Those of us who study and live in the world we live in, are constantly learning and experiencing the most fascinating parts of the world around us. We aren't bored. We're stable.
Most of us love to have our birthday recognized as the epicenter of the year. It's great to celebrate that day as our point of entrance onto this planet and as the beginning of a lifelong journey. However, there's now a trend to celebrate a birthday week, or even a month.
Personally, I think this detracts from the power of the day itself, as well as removing the power of everyday life. Every single day we live on this planet is a powerful one, in some way or another. The fact that we're still here is a blessing. I think that we should celebrate every day as if it were a holiday. After all, the non-holidays far outnumber the holidays, so we might as well get the best we can out of the year.
I urge the celebration of cross quarter days. These are holidays based on the position of the sun and were observed by our ancestors. They fell out of favor due to the standardization of time and the civic calendar, as well as the desire to remove so called pagan holidays from our consciousness.
I say celebrate every chance, every day!
In observing the lesser-known days, or understanding the real reason for big holidays, we give importance to each day itself and take mainstream celebrating out of the hands of marketers who seek to make billions of dollars on our emotions and guilt.
I urge you, in upcoming weeks, not to fall for the false concept that this is the most wonderful time of the year. Make no mistake, I love this time of year and the season, but every single season and every single day is the most wonderful time of the year, no matter where you live. The simple acknowledgement of this fact will empower you more than you can imagine.
For us, there's no reason to "Bah Humbug," anything, because we're capable of embracing the holiday season as it is, as something genuine and wonderful to participate in. We can observe every day, no matter how mundane it may seem, as a wonderful day to celebrate and enjoy our world.
Live in the moment. Love your life.
Until next week, I wish you love, peace and all the magic that the season can bring.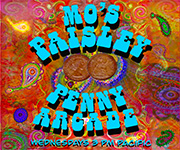 Mo's Radio Show
Mo Scopes are now available on 12listen.com!
Mos Current Email Based Services
Mo's Current Time Based Services
Remember, I'm an advisor at 12listen.com and would love to be of service.

Need a launch date?
Get the Perfect Launch Report!

Visit me at Facebook.com/MoTarot I'd love to hear from you!
---
by Kristi Brower
The Psychic Update

Courage in the face of change

As I complete my 38th year in this lifetime I am feeling a bit reflective. It's funny how all of the things I thought I wanted in my early 20's seem so silly now. I have transformed myself many times, starting out as a young Mormon, heterosexual, music major. There have been many transitions in my life leading to my current status, older and wiser eclectic spiritualist, lesbian, psychic, social worker, activist and adoptive parent. I truly never saw all of that coming as a young adult. Not that I am unhappy with my life, I love where I am, and am excited about where I am headed, wherever that may be. The only thing we can count on in this life is that change will occur, whether or not we expect it, plan it, or even want it. I think the key is to have courage and an open mind. I know from my own experience that digging in my heels never stopped change, only made it more uncomfortable.
So how do we face change with courage? First of all, it takes faith in ourselves. We have to trust our own intuition to guide us in the right direction. We all arrived in this lifetime with a powerful divine guidance system built in. Our bodies respond to our intuition in amazing and insightful ways. That clench in your stomach or pain in your heart is telling you something. All you have to do pay attention and trust the message.
Another key to having courage is trusting the process. If things haven't worked out yet it is because you are still moving through the process, coming to the end of something is a rare occurrence. We spend most of our lives in the process of change, not in the end result. Divine timing is a key element of trusting the process, allowing things to play out the way they are meant to is very important. When we force things to work out our way we are disrupting the process, have courage to trust that things will work as they are meant to, when they are meant to.
Seeking wise counsel is another way to boost your courage. Make a point for asking for advise and guidance from people who handle change with grace and courage in their own lives. Pay attention to those closest to you. Those who fight change tooth and nail are probably not the best candidates for advising you on how to allow to change in your own life. Seek validation and support from people who have been there and made it through to the other side.
Allow your feelings. It is ok to feel scared, angry, frustrated or anything else. There are no bad feelings. It takes courage to admit how you really feel about something. Feel the emotions, make it real, allow yourself to express it and then move on. The only unhealthy feelings are the ones we stuff and refuse to experience. They fester inside of us, building up and causing all kinds of physical and emotional problems. A good friend of mine says sometimes you need to take a box of wine to the river for some primal scream and rock throwing therapy. Get those feelings out!
My last bit of advise on this subject is to look forward to change, expect it, hope for it, make it a part of your life. We are all moving forward, growing, and becoming. It is ok to make it fun, be optimistic about it, trust the mysterious process we all a part of!

Blessings my friends,
Kristi
Kristi's Current Time Based Services
Kristi's Current Email Services
Kristi's Radio Show!
Connect with Kristi Here!
---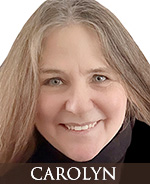 by Carolyn Ferris


Each week Carolyn Ferris will pull from her hand designed Tarot cards to reveal a message for us. Carolyn has been a psychic for many years and has a substantial amount of notoriety with her art. She has created art for many clients such as Timothy Leary, Santana, The Fillmore, and Moonalice.
Her artwork can be viewed at her web site www.intuitivereadings.com!


YES- she draws every one of them! NEW: THIS IMAGE IS FOR SALE: EXCLUSIVE PRICING FOR POWER PEEK READERS! That's right, Carolyn is selling GlCLEE prints at a remarkable price for Mark's Power Peek readers. Each sale lasts one week.
Click here to order or see details!

Be Here Now
This image speaks about being present. She has a spread of cards in front of her and the outcome brings her to exact moment she is laying her spread. Consider the idea of allowing the gift of the moment to fill your mind. By trying to figure out an outcome, sometimes we miss the beauty just in front of our presence.
Get a reading from Carolyn!
---
The Power Peek is brought to you by: Mark Husson