Links you may like:
Subscribe to my newsletter
Get a computerized Astrology Chart!
Get a Psychic Reading
Subscribe to my Pod-casts
Visit my Blog

---
One of the biggest steps to moving forward in our lives is the realization that we simply need to be who we are and do what we do.
I recently had the good fortune to meet and converse with two of the most influential forces in modern metaphysics, Louise Hay and Shelley Anderson. These two ladies have been the motive force behind Hay House publishing for decades and I found myself in awe as I thought of the good work they've put forth into the world, the empire built and the lives they've touched. Their work in AIDS awareness alone has been incredible.
I'm always curious how people do what they do and how they feel about it. I was surprised to discover that both Louise and Shelley expressed an attitude of simply doing what they do because it's who they are. Neither one of them claimed superhuman powers nor to possess some sort of secret that others don't know. They just do what they need to do.
I meet people every day who have immense potential. In fact, every single one of us has the ability to make changes in the world and to influence the dynamics of our relationships, careers and aspirations.
Some of us have untapped talents that we have yet to discover, others are simply afraid to try out of a fear of failure, or in some cases, out of a fear of success.
Some of us fear change while others can't even begin to fathom how to begin the process of transition from one phase of life to another.
How do we move mountains? We move them one pebble at a time.
How do we begin a new journey into the unknown? We take the first step and hope for the best.
If we listen to our inner voice and respect its wisdom, its ability to know much more than we could ever fully comprehend, we find that we simply must act. Anything less than that and the voice nags at us day and night until we submit or shut it down, thus falling into a pit of inaction.
We are meant to do what we do and to be who we are.
I've known many great people in my life, men and women of immense accomplishment and mastery. The one truth that seems to resonate within all of them is that they aren't necessarily special, just determined and willing to follow who and what they are.
You know who you are better than anyone else could. You hear the voice within you, the one that urges you forward or commands you to change. You understand, at least to some extent, your purpose on this planet and the potential you have. Within you lies the truth.
I've always thought that once we discover the truth it can't be unlearned. We can ignore it, dismiss it, sidestep it or even deny it, but it still resides within us like an inner sun, illuminating the plan of our purpose for being. Once we see it and know it, our lives change.
Whether that change is for the better or the worse depends on how we deal with what we've discovered. If our instincts are good and we aren't afraid of failure or being laughed at, we stand a good chance of making powerful changes on this planet, even if it's only one person at a time, beginning with ourselves. This courage takes practice, but if we continue to be who we are and simply do what we do, we will become masters of being ourselves.
As long as we remain compassionate, we can't go astray. As long as we maintain an ideal of doing good and trying to do no harm, we're on the right track. As long as we embrace peace and love over troublemaking and anger, we are a success.
I asked Louise how it felt to have influenced the lives of so many people. She looked at me for a long time before answering and told me that she didn't see it that way, that she'd only done what she had to do.
It made me realize that each and every one of us have such power, so I ask you; how does it feel to have influenced the lives of so many people?
Acknowledge yourself. Embrace your ability to transform anything you'd like. Embrace your curiosity and your knowledge; be what you are and do what you do. Once you do that, everything else simply falls into place.
I got this from an excellent source, someone who knows.
Until next week, I wish you all peace, love and confidence.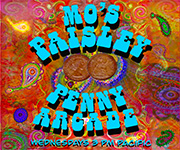 Mo's Radio Show
Mo Scopes are now available on 12listen.com!
Mos Current Email Based Services
Mo's Current Time Based Services
Remember, I'm an advisor at 12listen.com and would love to be of service.

Need a launch date?
Get the Perfect Launch Report!

Visit me at Facebook.com/MoTarot I'd love to hear from you!
---
by Kristi Brower
The Psychic Update
September Crystal Scopes (encore)
As the energetic earthquakes and tornadoes that have hit us over the last 2 months begin to subside we are left a little bereft, questioning how we move forward from here. Right now we are all experiencing shifting in our Solar Plexus Chakras. So much change in so little time can affect how we trust ourselves.

Right now it is key to return to your center, get back to yourself. Take some time in the next couple of days to take stock of where you are now and visualize yourself moving forward on your path. After disruption we can get stuck, fear holding us immobile that disruption can happen again.

There are several effective ways to bring your Solar Plexus into balance.

-Choose a yellow stone like Citrine, Golden Calcite, or Tiger's Eye. Meditate while holding the stone to your Solar Plexus. Visualize drawing the energy of the sun into the stone, and then release it into your Solar Plexus. This will balance and energize this chakra, bringing you back to a place of trust and peace with yourself.

-Call in the Goddess Shakti. Ask her to place a golden ball of energy in your Solar Plexus, bringing you into balance.

-Use an essential oil like Lemon, Orange, Lime or Bergamot to elevate your mood and balance your self-esteem. Wear the oil on your wrists and rub a little on your belly.

Hang in there. By the end of September the energy of disruption will move on and we will move into a phase of renewal and growth that will continue through the end of the year. We have been experiencing a trial by fire that has made us all stronger, it is how we change the world and ourselves. Sometimes everything has to fall apart so we can rebuild it in a better way. Now we have a choice about what kind of foundation we build on. Once you get your Solar Plexus in balance it will be easier to move forward and plan the next phase. You will have likely noticed that the truth has come to light in many ways, deception revealed and snuffed out. Stay focused on the truth as you put everything back together.

Blessings,
Kristi



Kristi's Current Time Based Services

Kristi's Current Email Services
Kristi's Radio Show!

Connect with Kristi Here!
---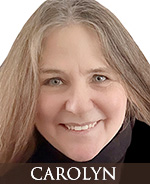 by Carolyn Ferris


Each week Carolyn Ferris will pull from her hand designed Tarot cards to reveal a message for us. Carolyn has been a psychic for many years and has a substantial amount of notoriety with her art. She has created art for many clients such as Timothy Leary, Santana, The Fillmore, and Moonalice.

Her artwork can be viewed at her web site www.carolynferris.com!

Her Psychic site, where you can view her Oracle card is:www.IntuitiveReadings.com!
---
Hitch Your Wagon To A Star. . .(this is an encore showing due to high demand)
© 2011 Carolyn Ferris and Moonalice
As you shoot for the moon with your desires, notice that you are among the stars. It's time to move toward another another dream, the moon being carried by the wagon represents knowing your direction and moving yourself toward it, easily.