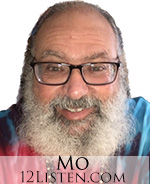 by Mo Abdelbaki
Every now and then I ask myself, "Hmm, how did I get here?"
It's an interesting question to me, because time goes by quickly and before you know it, you're a decade older than the last time you checked and 40 years older than you mentally feel.
I recently pondered this time-lapse effect and thought about the fact that life is an incredible journey, packed with so much that it blends seamlessly into a panorama of peaks and valleys, high and low tides and everything in between.
There are consistencies on our journey. There are people we've known for decades, some all our lives, who represent continuity of friendship and love. We may have ideals that haven't changed from our youth, or hopes, wishes and dreams that have guided our hearts, even through the toughest of times.
I've had a revolving door of philosophies, ideas and theories that have provided me with some of the richest intellectual experiences of my life. Some of these have left me feeling like an idiot for even pursuing them, but most have added to my worldview and some have left me awestruck.
Sometimes this path is bumpier than at other times. Often, the road is washed out completely and a new direction is necessary. We all have destinations that we'd rather not travel to and every single one of us has experienced moments that make us question the very reason for being here at all.
The answer isn't money and it isn't prestige.
Although I get great pleasure from seeking knowledge and experiencing the revelations that nature can provide us; I know that isn't the answer either.
It's actually all about love.
Love not only makes the world go round, but it can also make it seem like it has stopped spinning completely. Love may be the answer, but it's also the question.
We don't allow ourselves to love as often as we should. This is a sad fact and it hurts me to even write these words, but I believe them to be completely true.
Some of us fear love and others push it away for reasons that are often completely unknown to all parties involved. Some of us complicate love to the point where it's like a board game, complete with spinners, dice and probability charts. Some of us don't believe in love, while others of us believe in a version of it so specific, that it becomes impossible to recognize it when it stands right before us, its nose pressed against ours.
Most of us have loved someone who didn't love us back. The pain of this can be excruciating and the memory of it disturbing, but I don't think it should be that way. The capability to love someone else completely, honestly and unconditionally is its own reward, regardless of the eventual pain. We felt its burning ardor within us, even if they didn't and how sad is that for them?
There are so many different types of love, that it's ridiculous to try to categorize them all, so I won't, but there's absolutely no excuse for not loving in this world.
I believe in love and in loving.
I've followed my truth and had to let go of people I once loved dearly, because we'd changed. I also knew that Nature abhors a vacuum and that the void would be filled.
I've nursed wounds due to losses, but resolved to never stop loving due to a fear of pain.
I've found answers, only to lose them again and I've stumbled upon the greatest secrets that I could imagine.
Throughout it all, I followed my heart and my quest for love.
Do I have any regrets? Not one, not even a hint of one.
As long as you follow your true heart and let it guide you, you'll always have a point of navigation that leads you to your real life.
Every now and then I ask myself, "Hmm, how did I get here?" Simple, I followed my heart and I'm grateful I did.
Until next week, I wish you all peace and love.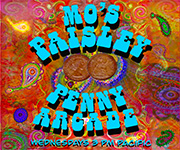 Remember, I'm an advisor at 12listen.com and would love to be of service.

Need a launch date?
Get the Perfect Launch Report!

Visit me at Facebook.com/MoTarot I'd love to hear from you!