Links you may like:
Subscribe to The Power Peek
Subscribe to The Mark Husson Show Newsletter
Get a computerized Astrology Chart!
Get a Psychic Reading
Subscribe to my Pod-casts
Visit my Blog

---
I love October. There's something about the change of seasons at this time of year that thrills me.
In the old calendars, October marked the closing of the harvest and brought with it a flurry of work and excitement to prepare for the coming of winter. Far from being a time of sadness or regret, this is a time to look forward to the new year and to prepare for the great cold that will come, giving us time to pursue less physical activities in favor of those that incorporate quiet skills and a keen mind.
This is a season for learning and for preparing a curriculum for the next few months in order to keep the psyche fresh and excited during the quiet days approaching. Long nights spent in easy chairs with books, crafts and time to ponder the mysteries of life are on their way.
Our friends, the trees, will soon shed their leaves in earnest, ensuring their survival, but also delivering more sunlight and warmth through their naked branches. The glory of color that accompanies the fall always fills me with awe and is a reminder that change can bring immense beauty.
October gives us days that remind us of the summer, warm enough for shirtsleeves, only to plunge us into temperatures that have us grabbing coats and sweaters as soon as the sun sets.
I love sweaters, caps, mittens and gloves. To me they feel civilized.
In some agrarian calendars, October marks the last month of the year, with the first moment of the new year occurring at sunset on Halloween, or Samhain (pronounced sow wen). In many cultures, Samhain traditions included that unharvested grains and produce left in the fields after sunset had to remain where they were.
What remained in the fields fed wildlife, wanderers moving through the area and perhaps most importantly, provided nutrition for the hungry departed. This feeding of the poor and those who have left before us may have, in part, led to our tradition of trick-or-treating.
It was believed that the veils between the worlds thinned during October and that the entire month was filled with magic and mystery, with the potential to tap into forces that could help us navigate and understand our past, present and future. The veil became the thinnest it could be at sunset on Halloween and remained that way through sunrise the next morning. That night was filled with magic and opportunities to peer into the future, commune with those who have departed, converse with mediums and oracles and celebrate life with the certainty of the inevitable passage of time.
I love October because it gives us the freedom to fully explore our fears, hopes and dreams. We are urged to speculate on the nature of life and death and on Halloween, to embrace all the spookiness that thrills us and play with alternative personalities, wearing costumes that show the world a part of us that we may hide, even from ourselves.
I love October because it reminds us that change is imminent and that life is precious. It marks a line between seasons, one that has been celebrated and acknowledged for tens of thousands of years.
I love October because the sky will soon be filled with the brightest and most spectacular constellations of the entire year. This gift from The Universe is even more stunning on cold, cloudless nights where each star is brighter in frigid, dry air.
I love October because it marks the beginning of the hectic insanity of the holiday season, a time of mixed emotions, but one that I truly love.
I love every season and every month, but I sure do look forward to October every year. I welcome it with open arms and a joyous heart. I hope you do too.
I encourage you to get ready for winter. Find something to study, or several somethings. If you love winter sports, check your gear. Think about what warm coat you want to wear and buy a new pair of mittens, or knit them yourself if you're so inclined.
Embrace the spooky. Love the mystery.
In October, anything is possible.
Until next week, I wish you peace, love and an appreciation for that little nip in the air.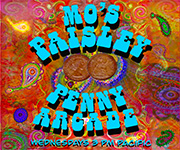 Mo's Radio Show
Mo Scopes are now available on 12listen.com!
Mos Current Email Based Services
Mo's Current Time Based Services
Remember, I'm an advisor at 12listen.com and would love to be of service.

Need a launch date?
Get the Perfect Launch Report!

Visit me at Facebook.com/MoTarot I'd love to hear from you!
---
by Kristi Brower
The Psychic Update
September Crystal Grid
I read auras, and I see everyone's energy body projecting out into the world what is going on inside. So I ask you, what are you projecting? Did you know that your energy and the thoughts and words you use project out onto your world, impacting everything around you? Well it's true; your energy body has an impact on all of the energy bodies around you, creating a domino effect.  Here is an example of how this works.

Say you're having a great day, all feels right with the world. Then you walk into a store and are waited on by a clerk who is projecting anxiety. Unknowingly you pick up on their projection and walk out of the store feeling anxious for no particular reason. At this point you have a choice. You can take on the anxiety as your own and let it impact your whole day.

If you do this then you are projecting anxiety and those around you may pick it up as well. At the end of your day you may have noticed that everyone around you seems anxious. What a coincidence! Ok, on to your other choice. You can acknowledge that you feel anxious and then ask yourself, is this mine? If the answer is no then you can recognize the anxiety for what it is, the signature of someone else's energy and let it go. You go about your day in a happy go lucky mood and note at the end of your day that those around you seem particularly happy. What a coincidence!

Our energy bodies are so powerful! Most of the time we are completely unaware of what we are projecting, but we can actually control our energy if we choose. You can start by simply asking yourself "What am I projecting?" If you don't like the answer then change the energetic channel! Intentionally become more aware of your energy projections and identify what is yours and what belongs to someone else. We have a choice about how we react to all kinds if things, but often do not take the wheel and intentionally choose.

Every morning ask yourself, what do I want to project today? Ask yourself what color your projection should be, what qualities would you like your energy to have? One you have arranged your projection then share it with those around you. Make note of how others seem to sync up with your projection and how exponentially you can impact the world simply by choosing to project positive and loving energy throughout your day.
Join me September 29, 2014 at 5:30 pm on www.12academy.com for the first in my new class series. Open Energy Forum with Kristi: What are you projecting? This class will be about your energy body and how we project out into the world the same energy that we get back. Not getting what you want? Come to class and learn how to change that! Blessings! Kristi

Kristi's Current Time Based Services

Kristi's Current Email Services
Kristi's Radio Show!
Connect with Kristi Here!
---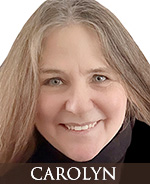 by Carolyn Ferris


Each week Carolyn Ferris will pull from her hand designed Tarot cards to reveal a message for us. Carolyn has been a psychic for many years and has a substantial amount of notoriety with her art. She has created art for many clients such as Timothy Leary, Santana, The Fillmore, and Moonalice.

Her artwork can be viewed at her web site www.carolynferris.com!

Her Psychic site, where you can view her Oracle card is:www.IntuitiveReadings.com!
---
Adventurer
© Carolyn Ferris & Moonalice 2011
This winged woman is stepping off a foreign territory, and there doesn't seem to be any land under her next step. She's calm and relaxed casually playing with her yo-yo. This image is about huge adventure, it's about moving into unknown territory with grace, and joy. It also is a reminder to schedule some fun in your life. Well, also, it may mean to go shopping, this gal loves her fashion! All in all, use your metaphoric wings and take flight.
Special 30 Minute Reading From Carolyn
Although reading with the cards is not my usual way of doing psychic readings, If you would like me to use my cards for your reading I have created a special pricing and instructions just for the Power Peek readers.

The Link below will give you super low pricing on my 30 minute readings. If you are already a client of 12listen then it's as easy as clicking the link and making the purchase. The next time you call me you will be automatically granted the special pricing. If you are new to 12listen.com you will be prompted to set up your free account! Don't miss this opportunity! CLICK HERE!
P.S.
Before this special priced reading, be at your computer and call up the web address www.OracleDeck.com , there will be a display of cards turned upside down. Make the call to me, and one by one you'll turn your card and I'll interpret a special meaning in regard to your situation or issue! Give it a try, have the cards right there in front of you to study as you receive your special Power Peek reading!
If you call me for a reading outside of this special, I will not use my cards but solely our psychic connection.