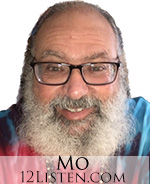 by Mo Abdelbaki
Sticks and stones may break my bones, but names will never hurt me.
— Old saying that's done much more harm than good
The on-air shooting on live television this week was tragic on many levels and it again brought something to light that needs to be discussed.
In the past few days, I've heard the gunman called a monster, lunatic, madman, evil and crazy. Certainly, his actions were monstrous and not of a sane person, but such names, used in news stories by journalists to describe him, do more harm than good.
Obviously, the reporters may be emotionally connected to the story, for all the right reasons, but the moment we call someone a monster, we remove ourselves from the reality of the situation, namely that often the person has serious mental issues that weren't addressed.
There's a stigma in our society surrounding mental illness. No matter how hard we try to ignore that fact, it exists and until we can change attitudes about seeking help, we will be at the mercy of those who become disenfranchised and imagine that they have nothing left to lose.
We all know that the gun lobbies are massively funded and grease the wheels of government to turn in their favor. Though we fervently hope for some sort of workable legislation on the subject, we also have to be realistic and work on our culture in the meantime.
This begins with us, by seeing these perpetrators of crimes for what they are – humans with severe problems.
It would be easier if they were monsters. We could then pick them out of a crowd by their fur, or scales. It would be great if we could unerringly define "crazy." They would stick out instantly by their "crazy" actions, or by their scores upon taking the Standardized Crazy Test.
The truth is, the mentally disturbed walk amongst us as family members, colleagues, friends and neighbors. We drive alongside them in traffic, stand behind them in lines, sit next to them in restaurants and may even live with them.
We have to acknowledge this fact and realize that the difference between mental health and mental illness may be as clear as brain chemistry, or as complex as a life's history. No matter the cause, mental illness is real.
We have to remove the stigma attached to being mentally ill.
Every one of us, at one time or another, has felt alone, outcast and lost. We have found ourselves confused by our search for meaning and have looked depression in the eye. We've faced the dissolution of relationships, loss of jobs, loneliness, betrayal and even addiction.
Thankfully, most of us have found a path to make our way out of the darkness and back into a healthy life, often with help. Many, however, never seek the light, due to a fear of being considered "crazy."
As long as there's fear and loathing attached to mental illness, those who need help the most will continue to avoid treatment, rather than risk being pigeonholed as different. This can lead to isolation and paranoia, pushing the individual more underground, often into the waiting arms of like-minded individuals.
It's up to us to recognize the fact that our words carry immense weight and have consequences, far beyond our circle of influence. Even if others don't agree with our point of view, following this truth can change the paradigm, in time.
This isn't about inclusion or political correctness. This is about the human condition and the realization that words can hurt us and sometimes the labels we use against others become weapons turned back upon us, often with horrific results.
I'm going to start writing newscasters, asking them to stop using words like crazy and monster, even if the acts are genuinely monstrous. It may not help, but then again it may. Only by showing interest in solving the problem and not just pointing at it, can we we ever hope to get a handle on this growing issue in our society.
If we can offer hope, rather than judgement, perhaps someone with a problem who recognizes it will feel more comfortable seeking help. The alternative is to change nothing and continue to allow dangerous members of society to slip through the cracks, only to reemerge as our worst nightmares.
Something has to change. It begins with us.
Until next week, I wish you all peace and love.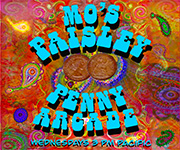 Remember, I'm an advisor at 12listen.com and would love to be of service.

Need a launch date?
Get the Perfect Launch Report!

Visit me at Facebook.com/MoTarot I'd love to hear from you!