C.A. Brooks
Mercury the messenger, the planet of thinking and communication, makes a big move this week as it heads home to Virgo. Mercury is also home in Gemini, but we'll notice a very different vibe when Mercury inhabits thoughtful, analytical, discriminating, and efficient Virgo. It's no mistake that the Sun in Virgo cycle, soon to follow in the third week of August, coincides with the beginning of the new school year. As Mercury leads the way, our minds are curious, sharp and ready to be used for a practical purpose.
So moving along this track, I'd like to introduce you to a couple of concepts that you may or may not be aware of. Psychologists describe the phenomena of 'complementarity' as occurring when we mirror and mimic each other's behavior. It's pretty typical – be nice to me and I'm nice to you. Be aggressive or hostile toward me and I'll do the same. But there is another way to act that moves beyond the automatic mirroring response. Noncomplementarity is when 'we respond in an unexpected way to prompt a positive response.' Sounds easy enough doesn't it?
This week, my good friend and fellow Course In Miracles student, Susan Dugan, turned me onto a recent NPR Morning Edition broadcast by Alix Spiegel. (Thank you, Susan!) Here is the link because I know you will want to check it out. It's definitely worth five minutes of your life. When you CLICK THIS LINK, be sure to click on the short video that is an interesting re-enactment of the story.
The broadcast describes a true story about a group of people celebrating a recent business success with a casual dinner in a backyard setting. The festivities were interrupted when a man pointing a gun entered the yard and demanded they give him their money. None of the diners had money on them. After a few awkward accusations about his character and attempts to get him to go away, the situation and tension continued to escalate as he pointed the gun at first one head and then another.
In a spontaneous and brilliant gesture, one woman suggested the gunman sit down and have a glass of wine. Very surprised and probably a bit befuddled he agreed and put the gun in his pocket. He took a sip of the wine and they refilled his glass. After what must have been a very unpredictable period, he asked if he could get a hug, not just from one person but from the group. They did as he asked. He then left quietly.
In a time of such confusion and unrest we all need more stories like this one. Not only to lift our spirits but to assure us when we are willing to look for another way to perceive a person or situation, we will. We are not robots programmed to act in prescribed ways. The word noncomplimentarity may not roll off the tongue: (even with Mercury in Virgo!) And I seriously doubt you can use it in scrabble or Words with Friends. However, the idea it represents can be incorporated into our thinking and behavior. It can change our lives; it can change our world.
With Mercury in Virgo let's open our minds to some new ideas and concepts. We can trust ourselves to explore and analyze with fearlessness. Some ideas we will keep; others we will discard. We're getting pretty close to the time when many of us are thinking 'back to school'. Why wait? BTW, 12Academy teachers are gearing up for a brand new semester with new and interesting classes!

Until next week, let go and wear loose clothes.
---
C.A.'s current Time Based Services
C.A.'s current Email Based Services
JULY 25
MOON in ARIES
Moon Void of Course 11:18 pm (PDT) – 8:37 am Tuesday morning
When the Moon in headstrong Aries butts up against obstinate Pluto in Capricorn this morning, we may find plans delayed or what looks like an obstacle in our path. Fortunately the Moon reaches out to Venus and we learn a lesson in cooperation. We get further working with a team or partner, or by incorporating advice, than if we use our will to force a situation or outcome. Consider a delay or problem a chance to gather new allies or information.
Don't be dismayed if something you believed was a sure bet or a done deal requires more resources, time, or attention than you thought. A lunar connection to Mercury this evening brings a clearer focus and facilitates easy communication. If you need someone on board with a plan, tell them what you need and solicit their support. A late night lunar merger with Uranus threatens to re-ignite the spirit of independence, but resist the urge to go it alone. Forging useful partnerships will better serve you in the short-term and very possibly in the long run as well.
Daily Muse: Teamwork is so important that it is virtually impossible for you to reach the heights of your capabilities or make the money that you want without becoming very good at it. (Brian Tracy)
JULY 26
MOON in ARIES / TAURUS

Moon enters Taurus 8:37 am (PDT)
The fiery spirit of Aries is quenched this morning as the Moon heads for practical and down-to-earth Taurus. This is a good time for taking care of routine chores and responsibilities like household projects.
As the Moon slides into a square with the Sun in dramatic Leo this afternoon we may feel the rub between Leo's need for recognition and appreciation and the more practical desire for security of Taurus. We may think twice before making an expensive and possibly impulsive purchase, unless it meets the criteria of Taurus for quality and usefulness. Leo likes the bling; but Taurus understands sooner or later the bills come due. We may temporarily be blinded by the sparkle of something new; but we'll feel better if we weigh the pros and cons first.
Creativity is favored by a Taurus Moon and even the most mundane of work can take on a sparkle of its own if we approach it with an open mind and spontaneous spirit. Leo may be the sign we most often associate with pride, however, a Moon in Taurus enjoys quality products and services. It's better to take our time and do things right, rather than turning in a sloppy performance.
Daily Muse: Make the workmanship surpass the materials. (Ovid)
Meet me on Simpletales today for a look at the cosmic dance. Find me live on 12Radio.com at 10 am Pacific – 1 Eastern. Once there, click the CHAT link and come play with us live in the 12Radio Private Group on Facebook.
JULY 27
MOON in TAURUS
Mercury's early morning connection to livewire Uranus promises spontaneity and out-of-the-box thinking. Since it occurs shortly after Midnight Pacific Time, many will experience the lightning bolts as part of their sleeping dreams. This energy is stimulating so if you are already a night owl, possibly you didn't bother going to sleep Tuesday night! A lunar connection to dreamy Neptune, also before dawn, increases the possibility of pertinent information and messages coming through from our unconscious minds or even from other realms. Pay attention to your dreams or messages piercing the veil as you wake up.
Generally the flow of the day should be on an even keel and business as usual until late afternoon when the Moon squares Venus. Despite a productive day, we may be second guessing ourselves when it comes to love and/or money. It's as if we suddenly wake up from a dream and wonder if what we value is really worth what we think it is. This is a quick moving energy and nothing much to worry about. However, it's a gentle reminder to not take our relationships, bodies and other physical resources for granted. It's a call to respect what we have and honor what we love.
Daily Muse: The simplest gestures of love and respect can prevail over even the toughest of hearts. (Angela Hartfield)
JULY 28
MOON in TAURUS / GEMINI

Moon Void of Course 8:13 am (PDT) – 11:17 am
The day could be off to a rocky start with the Moon in Taurus conflicting with both Mercury the messenger and Mars the planet of initiative. All three are in fixed signs, Taurus, Leo and Scorpio, which are not known for their flexibility. In fairness, that's not their job! Fixed signs hold energy and are the stability we look for amidst great transition. However, in this case, if we are stubborn in our attitudes and opinions and generally uncooperative, it could make for a silent breakfast table and a not so enjoyable or productive morning.
With the Moon's entry into flexible Gemini just before mid-day it could be like a breath of fresh air as we are willing to entertain new ideas and points of view. With the proverbial communication god at our back, we can be unusually persuasive in our communications. If you have an idea to recommend, a product or service to sell, or a project to present, this afternoon and evening are more than promising. With the Sun's alignment with the Moon this evening, it's easy to get behind our ideas and be charming in our arguments.
If there is any caution, it is this. Act with integrity pushing ideas you truly believe in, rather than attempting to sell someone on something. Yes, conscious manipulation may work temporarily, but not for long. The communication gods are not so friendly tomorrow. And when Mercury enters its home sign of Virgo on Saturday, we are all more in tune with our rational minds and better able to identify flaws and inconsistencies.
Daily Muse: The very least you can do in your life is figure out what you hope for. And the most you can do is live inside that hope. Not admire it from a distance but live right in it, under its roof. (Barbara Kingsolver)

Tonight on 12Academy - Astrology 508 – How to look at Intercepted Signs in Charts. Every Astrology Chart is a wheel where all 12 Astrological Signs are represented. You may have noticed when you look at some charts, two and sometimes four signs, seem to be missing. They don't appear on any of the 12 Houses cusps. This is an indication some houses are actually much larger than others. These missing signs are not really missing in action or inactive. In reality, they are completely enclosed within a house. We refer to these signs as intercepted.
By special request, we will be talking about intercepted signs and how to interpret them in astrology charts. All students – beginning through advanced – are welcome. Registrants will receive a handout and session recording.
JULY 29
MOON in GEMINI

Uranus stations retrograde 2:06 pm (PDT)
We may feel caught between our rational minds and intuitive gut hunches as the Moon in mentally agile Gemini bounces from Saturn to Neptune. Finding a comfortable balance between the rules and the unlimited possibilities of our imagination is even harder mid-day when Mercury the planet of thinking and communication in dramatic Leo, fights with energetic Mars still swimming in the emotionally complicated waters of Scorpio.
We may find it hard to conjure up the motivation we need to support our ideas. We feel a disconnection somewhere between what we know to be true and what we want to be true. Don't be surprised if people seem to be saying one thing and doing something else. Not, that that would be too unusual! We may need to consciously work through some fears, worries, or anxieties to find the clarity and fuel we need to move forward.
Tonight Uranus, the radical, retreats into a five-month retrograde pattern. Outward manifestations of rebellion may seem to subside. However, personal dissention and dissatisfactions continue to brew. It's important to stay in touch with all our feelings, pleasant or uncomfortable. All can be important messengers and help us find our way.
Daily Muse: I have come to accept the feeling of not knowing where I am going. And I have trained myself to love it. Because it is only when we are suspended in mid-air with no landing in sight, that we force our wings to unravel and alas begin our flight. And as we fly, we still may not know where we are going to. But the miracle is in the unfolding of the wings. You may not know where you're going, but you know that so long as you spread your wings, the winds will carry you. (C. JoyBell C.)
Today on A Course In Miracles we'll continue to explore the possibilities of life in our right minds. Find me on 12Radio.com at 10 am Pacific 1 Eastern. Once there, click the CHAT link and come play with us live in the 12Radio Private Group on Facebook.
JULY 30
MOON in GEMINI / CANCER
Moon Void of Course 4:46 am (PDT) – 2:09 pm
Mercury enters Virgo 11:19 am (PDT)
Mercury the thinker and communicator heads home to Virgo today as the Moon also heads home to Cancer. It's an interesting juxtaposition of energy as our thoughts become more analytical, level, and calm while our hearts grow more sentimental. Nurturing Cancer can sometimes be defensive, drawing strict boundaries between the familiar and the unknown.
Mercury in Virgo counsels another direction warning that being too introspective, cautious, or guarded, limits our options and choices. While we are busy focusing on protecting what we've got, other opportunities come and go without our notice.
Mercury in Virgo is a dedicated and conscientious learner, writer, speaker and worker. This is an excellent time to take classes or participate in formal or informal learning opportunities. During this cycle, Mercury encourages us to step out of our comfort zone. Be willing to make yourself a bit uncomfortable by stretching your mind
Daily Muse: You cannot swim for new horizons until you have courage to lose sight of the shore. (William Faulkner)
JULY 31
MOON in CANCER

Creativity is strong this morning with the Moon in naturally sensitive Cancer aligning with Neptune the planet of imagination. Intuition and psychic abilities are in high gear as well. There could be a bit of a power struggle in late afternoon when the Moon opposes Pluto in disciplined Capricorn. If we have spent the day enjoying ourselves or losing ourselves in a favorite hobby or pastime, we might feel a bit guilty and will scold ourselves for being so carefree and unproductive. Or possibly we could project this energy and assign someone else the task of administering the reprimand! Pluto in Capricorn is utilitarian and looking for a purpose for activity. We have to work hard to convince him play has an important function in our lives!
Later tonight Venus connects with Uranus stirring up desire for pleasure and a taste for treating ourselves to something, or someone new and stimulating! This is a fresh energy for relationships but can be a bit threatening to anyone who thinks love has to feel predictable.
Daily Muse: Only in the darkness can you see the stars. (Martin Luther King Jr.)
The Power Peek is brought to you by: Mark Husson
---
In Joyful Appreciation of You! New Reports are being added to 12Reports.com - now with lower prices!
---
---
Our youngest or perhaps oldest Psychic Advisor James Ray is sharing the show with me but the spot light will be on him. Coffee, chat, readings (yes you can call in and talk to James live!) Monday at 8am pacific, Live on 12Radio.com.
It's a new season and time to shake some things up. Watch for some new faces and voices on 12Radio. Please see the 12Radio.com website for schedule changes and new shows.
New Time for A Course In Miracles with C.A. Brooks. The show is still on Fridays, but we are moving to 10 am Pacific - 1 pm Eastern starting July 1. Hope to see you there.
---
12listen.com/Gratitude Board!- celebrating your personal messages 24 hours a day.
Mark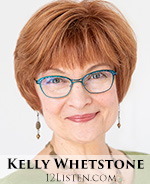 by Kelly Whetstone
Tuesday 7/19 (5 pm Pacific) - Kelly Whetstone - 30 Minute Meditation - Personal Power with Archangel Gabriel: Gabriel is an Archangel that I work with every day. She represents powerful forward motion and we will have a great experience of her during this meditation. If you are feeling stuck don't miss out. Register here: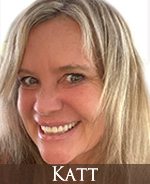 Psychic Katt
Tuesday 7/26/16 (6 pm Pacific)-Katt Hall -Katt's Mastery Class for Modern Day Psychics - this is a class for individuals already using their psychic gifts and ready to step up to a new level of demonstration and service. If you are looking for mentoring from a celebrated and long-term psychic advisor and teacher, to advance your natural psychic gifts and to use your talents professionally as a reader, counselor and coach, this is the class for you. This is an on-going class and you can join anytime. Register here
C.A. Brooks
Thursday 7/28 (7 pm Pacific) – C. A. Brooks – Astrology 508 – How to look at Intercepted Signs in Charts. Every Astrology Chart is a wheel where all 12 Astrological Signs are represented. You may have noticed when you look at some charts, two and sometimes four signs, seem to be missing. They don't appear on any of the 12 Houses cusps. This is an indication some houses are actually much larger than others. These missing signs are not really missing in action or inactive. In reality, they are completely enclosed within a house. We refer to these signs as intercepted.
By special request, we will be talking about intercepted signs and how to interpret them in astrology charts. All students – beginning through advanced – are welcome. Registrants will receive a handout and session recording. Register here:
Subscribe to The Power Peek
Subscribe to The Mark Husson Show Newsletter
Get a computerized Astrology Chart!
Get a Psychic Reading
Subscribe to Mark's Pod-casts
Visit Mark's Blog
---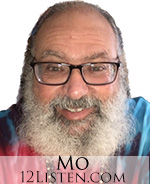 by Mo Abdelbaki
I've spent the last weeks re-immersed in the Hermetic Tree of Life. For those of you who don't know about the Tree, it's a model of the Universe, as designed by Hermeticists, approximately 700 years ago. It was taken from the Qabalistic Tree of Life, a part of Judaism, but is different in many ways. The Hermetic Tree of Life is a stunningly intricate, beautiful and instructive piece of metaphysical brilliance. It incorporates the philosophies, experiences, psychology, and aspirations of the human experience on this planet.
Once upon a time, those who encoded information into symbols that already existed, did so at their own peril. Each generation improved upon the knowledge they'd received and passed it along for posterity. Candidates for entrance into this system were carefully vetted and put through rigorous testing before any secrets were divulged. Why was there secrecy? The information they learned delved into dangerous topics, such as celestial mechanics, human anatomy, our standing in nature and the fact that perhaps we aren't as special as we may think, the nature of religion and even the process of divine creation. There was even a strong smattering of magic involved, and there still is.
Many of those who taught the secrets and maintained the systems found themselves imprisoned, or worse. Galileo was held under house arrest for refusing to recant his views of a sun-centered solar system. Not surprisingly, the Hermetic Tree of Life is based on the model of a Heliocentric system, if you know where to look. Even though these beliefs were held and disseminated in the midst of great danger, those who believed fervently that truth and freedom of thought are indelible parts of being human, refused to desist in the expansion of knowledge. Many were persecuted, some were executed, but all who were lucky enough to obtain the information, recognized the honor of being included.
I'm in awe of these great men and women. If it weren't for them and their unyielding courage, a brilliant system would've long ago perished beneath the tidal waves of tyranny, fear mongering and the oppressive pressure to conform. These metaphysicians of the past would be astounded to see us purchase their secrets in paperback form, online in a PDF file, or available at a local bookstore.
I know that they would urge us not to be satisfied with the words printed on the page, for theirs was a living art that demanded inclusion into the lives of those who studied it. There's an old saying amongst sleight-of-hand magicians: you will always be fooled by the trick you never do. Decades ago, I met one of the most famous magicians in the country. He did a coin trick for me that left me speechless. I was confused and stunned. I spent days trying to figure out how he'd done the trick, to no avail. Finally, probably in an attempt to get me to shut up about it, a friend said, "Bobo's Coin Magic." Pulling my copy off the shelf, I found the trick exactly as performed and realized that I'd read it over several times. I learned a valuable lesson that day.
These remarkable systems are more than bits of knowledge to keep tucked away in our heads. These are the secrets of life and reveal great truths that we can incorporate into our every day world, sometimes making all the difference between clarity and confusion. Ours is a tradition that is as ancient as our species. In every society, since the beginning of our history, there have been those who have been unsatisfied with simple, faddish answers. We have fought for the truth and the right to access it and we truly stand upon the shoulders of giants. Seeing the patterns of life and the warp and weft of history is a gift, one we can share with those who understand the benefits. I'm honored to be a part of the tradition.
Ours is a world filled with excitement and if properly approached, unlimited possibilities. I chose this path and I'm glad that I did. I'm awfully happy to have you with me on the journey and know you love it as much as I do. We're the lucky ones.
Until next week, I wish you all peace and love.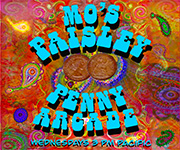 Remember, I'm an advisor at 12listen.com and would love to be of service.

Need a launch date?
Get the Perfect Launch Report!

Visit me at Facebook.com/MoTarot I'd love to hear from you!
by Kristi Brower
Now more than ever we need peace in our hearts to make peace in our world. Our internal emotional weather impacts our communities and ultimately the world. We have a challenge and a job to do to maintain our inner calm in order to support outer calm. There are several ways to do this. The most effective is to focus on ourselves and our own needs first. When we feel desperate and like our needs are not met we are not peaceful. This impacts those around us negatively. When we put ourselves first and ensure that our needs are met we bring our internal emotional weather into stasis. Then we are better equipped to help those around us do the same. It is not selfish to put ourselves first. It is actually the best way to serve those around us. We cannot fully love, support and appreciate other people until we have done the same for ourselves. No one can take care of our needs better than we can.
Once our internal needs are met then we must rise to the challenge of finding our true path. When we are doing what we love and feel passionate about we are bringing peace into the world. At times it may feel difficult to determine our true path, but it is actually very simple. Be honest with yourself about what you truly love and feel good doing. This is your path; it is truly as simple as that. If you are struggling with this question spend some time sitting in silence, turn to your right, and ask your angels to help you be honest with yourself about your true path. You already know the answer, it is just a matter of uncovering it. Once you decide on your true path it is up to you to bring it forward in your life. You can ask for Angelic Guidance and support at any time along the way.
After you have met your inner needs and found your true path, then you help bring about peace by encouraging others to do the same. When we all feel calm inside and fulfilled by walking our true path our world becomes a much happier, peaceful place. You are an example to those around you everyday. When people see you standing in your truth and walking your path they feel inspired to do the same. Just as misery loves company, so do truth and peace. We all have a choice. We can stand in our truth and walk our paths, shining our lights and inspiring peace and love. We have been told that this process is hard and takes years of work. This is only true if we believe it. We can choose to believe that finding peace in ourselves is free and easy, and it will be so. As we continue this process of development we raise our vibration, raising the collective vibration around us. We truly are beams of peace if we choose to be. This is a brave choice, to rise above the collective and ask others to do the same. We are brave and strong, and we can do it!
Peace is not something that just happens one day by some happy accident. Peace grows in each of us, and the more we nurture and feed it with our own joy, the bigger it grows. Our own inner peace connects to the inner peace in those around us and becomes a network as we reach out. These networks of peace begin in families and reach out to neighborhoods, communities, towns, states, countries and the world. We have peace now in our hearts. It is time to reach out and connect to your own network, raising the vibration of your own community, spreading peace like wildfire, burning away the old world. Shine your light, step out from behind the fear that others will see who you truly are. You are the light of the world, and peace truly begins with you.
Much love,
Kristi
Please join me for Kindred Spirits on 12radio.com, Mondays at 10 am PST.
Class note: All of my recorded classes are available here!
Kristi's Current Time Based Services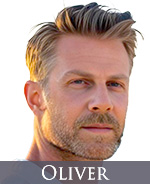 by Oliver

Oliver what is your take on soul mates?
The word soul mate definitely has a romantic ring to it and on some level I think we all at some point have had the desire to meet our soul mate. Most of us want to be loved and most of us want to feel that we aren't separated from the Infinite and that somewhere out there, there is someone who we'll click with, who has the ability to fill any empty void we may be experiencing on the inside.
A spiritual teacher I had years ago was convinced we all have a soulmate, only that we may not meet this individual this lifetime. At the time when she told me this I felt kind of disappointed, because I wanted to meet my soul mate and the really romantic kind of them, however as years have passed I've come to like the word kindred spirits better.
I feel the word kindred spirits leaves more room for a special connection with people where the romantic notion isn't necessarily a part of the equation, but an equally important one, one which can extend to friends, family or other wonderful people we meet on our life journey.
There's absolutely nothing wrong with the word sou mate. I know plenty of people who will state that the person they are with is their soul mate. Just because they believe their partner is their soulmate they are not exempt from day to day challenges, but the challenges they face they would not want to experience with anybody else.
It's an individual choice to figure out who can earn that title and at the end of the day only you will know who your soulmate is and I hope for you that it is the real romantic kind.
"As I continue my journey on this life path I know I am not alone. I am part of Spirit and Spirit is part of me and as I realize this Truth I also allow for kindred spirits and soul mate potentials to appear in my life, and within my physical surroundings. I allow the feeling of love to permeate me and as it moves though me I let it radiate to attract like minded individuals into my experience. I am grateful for this realization ... And so it is!"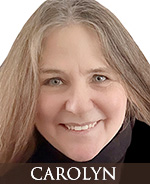 by Carolyn Ferris
Each week Carolyn Ferris will pull from her hand designed Tarot cards to reveal a message for us. Carolyn has been a psychic for many years and has a substantial amount of notoriety with her art. She has created art for many clients such as Timothy Leary, Santana, The Fillmore, and Moonalice.
Her artwork can be viewed at her web site www.carolynferris.com!
Her Psychic site, where you can view her Oracle card is: www.intuitivereadings.com!
---
Tree Goddess© 2012 Carolyn Ferris
A meditative Goddess forms the base of this tree, her roots grow far beneath the ground which offer her stability as she thrives on this beautiful hill. She holds a lotus, one lotus is in the foreground floating on the water. The lotus has had many symbolic meanings, one representing the virtues of sexual purity, and non-attachment. The water represents emotion, in this scene the emotions seem tranquil. Here you may be asked to meditate within to sense your own inner beauty. Enjoy your ability to ground yourself, which will help endlessly for manifesting dreams. Always count on yourself to make things happen in your life.
---
Although reading with the cards is not my usual way of doing psychic readings, If you would like me to use my cards for your reading I have created a special pricing and instructions just for the Power Peek readers.

The Link below will give you super low pricing on my 30 minute readings. If you are already a client of 12listen then it's as easy as clicking the link and making the purchase. The next time you call me you will be automatically granted the special pricing. If you are new to 12listen.com you will be prompted to set up your free account! Don't miss this opportunity! CLICK HERE!

P.S.
Before this special priced reading, be at your computer and call up the web address www.OracleDeck.com, there will be a display of cards turned upside down. Make the call to me, and one by one you'll turn your card and I'll interpret a special meaning in regard to your situation or issue! Give it a try, have the cards right there in front of you to study as you receive your special Power Peek reading!
---
12Reports is where you can order Astrological Reports compiled by computer. I promise an immediate correction on any errors regardless of whose mistake it is. You order and Pay THEN you get sent a form for the details.
---
---