C.A. Brooks
As we head into December and the holiday season, I am reminded of one of my favorite stories – Charles Dickens' Christmas Carol aka, our beloved Scrooge. Among the myriad wonderful lessons, one is particularly timely considering world events and the cosmic dance for this week. Do you remember these lines? 'Are there no prisons? Are there no workhouses? If they would rather die, they had better do it, and decrease the surplus population.'
One of the reasons this story is a classic and these words sting with each re-telling is they resonate with each and every one of us. Well they resonate if we are telling the truth! Just like Scrooge, it's easy to throw out platitudes, but a completely different thing when we see and recognize these formerly faceless masses. It's not so easy to keep up our defenses when we realize those we are defending against or 'keeping out' are a lot like ourselves. Spiritually speaking, they ARE us.
This past week Kristi Brower's Kindred Spirits radio show focused on the idea of privilege and its influence on prejudice and specifically on our ability or inability to empathize with other people, including the Syrian refugees. This is a very controversial topic and she handled it with grace. This is not just about refugees; it's a much broader topic and Kristi provokes us into considering our clouded perceptions and blind spots. This applies to everything in our lives! Thank you Kristi for a brilliant and informative show. If you didn't hear it, I highly recommend you get yourself over to the 12Radio Archives and take a listen. I'll make it easy, just click this link
This week, Venus the planet of values moves into Scorpio – the sign ruled by transformative Pluto. If ever there was a calling to look more deeply at what we hold dear and why, this is it. This isn't just about love, romance and relationships – although that is an integral part. Venus in Scorpio is our chance to reveal and heal. I get the distinct feeling Saturn's 2 ½ year passage through Scorpio, which ended this past September, was instrumental in stirring up some emotional dramas and traumas. As Venus passes through Scorpio during the next several weeks, I truly believe she will help us rebuild and set some things straight.
Also this week, the Moon will spend 2 ½ days in the sign of Libra. Although we think of Libra as the harmonizing energy of compromise, cooperation, and finding the middle ground, Libra is represented by the scales of justice. This side of Libra is looking for fairness and out to right some wrongs. Not necessarily a bad thing; however, when we are looking for justice, we have to make darn sure of our motives. Are we looking to re-establish harmony and equilibrium or looking for revenge? Are we really in a position to judge? Venus (Libra's ruling planet) in penetrating Scorpio will help us get to the bottom of things – mostly to greater clarity about ourselves and our values.
Until next week, let go and wear loose clothes.
Tuesday on Simpletales – My guest is Angel Intuitive and Psychic Medium, Anita Ahuja. Anita will be channeling messages for December and the coming year from the angels and ascended masters. Please join US at 11am Pacific – 2 Eastern on 12Radio.com and in the 12Radio Private Group on Facebook.
Wednesday NEW on 12Academy - Astrology 406 – Moon Phase Astrology – Part 5 – Earth Signs. During this class we will examine the 24 Individual Archetypal Moon Phases associated with the Earth Signs – Taurus, Virgo and Capricorn. Here is the registration link
Thursday on 12Academy – Astrology Basics Session 10 - Beginning Chart Interpretation.
It's time to put it all together! During this class we'll begin the process of basic chart interpretation. Discussion will include easy strategies for looking at charts and deciphering practical and useful meaning. REGISTER HERE!
If you missed the first class you can get the handout and class recording by CLICKING HERE!
It's never too late to jump in. Previous classes (Handouts and Class Recordings) are available as E-mail Based Services on 12Listen.com.
Click here to purchase previous classes
Friday on A Course In Miracles we'll continue to explore the possibilities of life in our right minds with guest Susan Dugan. Our topic is "Christmas as the End of Sacrifice" which is a topic in the last section of Chapter 15 in the ACIM Text. Please join US at 8am Pacific — 11 Eastern on 12Radio.com and in the Private Group on Facebook
---
C.A.'s current Time Based Services
C.A.'s current Email Based Services
NOVEMBER 30
MOON in LEO
The Moon in Leo resonates with our inner child and calls us to joy and playfulness. Nevertheless, today may still be a time filled with appointments and to do lists. Leo is also nobility, and kings and queens have responsibilities! However, we can bring an optimistic and playful attitude to everything we do especially as the Moon makes harmonizing connections to disciplined Saturn, the Sun, energetic Mars and thinking Mercury. We can dispatch even the longest list of chores efficiently and quickly.
To avoid burnout and increase your productivity, simplify! Keep your purpose or goals for the day clearly in mind; think carefully before accepting commitments or taking on new responsibilities; delegate what you can; share your tasks with family or team members as appropriate; prioritize and address the most important tasks first; and treat yourself gently.
Daily Muse: My goal is no longer to get more done, but rather to have less to do.
(Francine Jay)
DECEMBER 1
MOON in LEO

Moon Void of Course 7:09 pm (PST) – 2:09 am Wednesday morning
Listen for a special message, a calling or insight today as Mercury the messenger makes a very positive alignment with Uranus the Awakener. When these two collaborate the result can be nothing short of genius. Chiron the Wounded Healer, also connects with Mercury presenting a challenge. Are you ready for a personal healing or epiphany?
This energy is useful for coming up with novel ideas and innovative solutions, but it can also signal a growing awareness that seems to dawn suddenly. Out of the blue we may see the lesson and the gift in a previous trauma or challenging situation. An unexpected solution may present itself that helps us address a current problem including a dysfunctional habit, behavior, addiction, or obsession. The path or means to a goal now seems obvious. Although this energy is universal and can ease and facilitate business affairs, the real magic is in its ability to initiate personal awakenings and healings.
A lunar connection to Venus tonight seals the deal with a dash of affection and charm. Social events and gatherings can be both entertaining and useful to promote personal and professional goals for those willing to support win-win outcomes.
Daily Muse: You may have heard of Black Friday and Cyber Monday. There's another day you might want to know about: Giving Tuesday. The idea is pretty straightforward. On the Tuesday after Thanksgiving, shoppers take a break from their gift-buying and donate what they can to charity. (Bill Gates) READ MORE HERE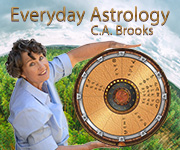 My guest is Angel Intuitive and Psychic Medium, Anita Ahuja. Anita will be channeling messages for December and the coming year from the angels and ascended masters.
You will find US at 11am Pacific — 2 Eastern on 12Radio.com and in the Private Group on Facebook
DECEMBER 2
MOON in LEO / VIRGO
Moon enters Virgo 2:09 am

In early morning the Moon moves into dutiful and dedicated Virgo. This service-oriented sign reminds us of the importance of finding joy and passion in our work and every day activities. If we don't love what we do, we may become painfully aware of it today as the dreams and fantasies of Neptune tempt us with the Moon's opposition to the planet of imagination, while a lunar square to Saturn re-focuses our attention on duty and responsibility. This keeps the cosmic theme of Saturn's square to Neptune alive and kicking.

We certainly cannot solve all the clashes between dreams and responsibility in just one day; however we can be mindful as we go through our day. We can find contentment and motivation in being conscious of our purpose with any job or task. Being the best we can be and performing our duties with the intention of doing our best can re-arrange our priorities and improve our attitude.

Daily Muse: Pray as if everything depended on God; work as though everything depended on you. (Saint Augustine)

NEW on 12Academy - Astrology 406 – Moon Phase Astrology – Part 5 – Earth Signs. During this class we will examine the 24 Individual Archetypal Moon Phases associated with the Earth Signs – Taurus, Virgo and Capricorn. Here is the registration link
DECEMBER 3
MOON in VIRGO

Moon Void of Course 8:59 pm (PST) – 2:34 pm Friday afternoon
This morning is blessed by a productive connection between the Moon in meticulous Virgo and focused Pluto in conscientious Capricorn. If only every one can stay out of our way, the day will unfold like clockwork! But alas, we probably don't have our home, office, roadways or favorite coffee spot to ourselves, so we will have to make room for a few interruptions or changes in our plans.
A lunar opposition to the asteroid Chiron can elicit insecurities but can also allow us to find the value in both sticking to our plans while going with the flow. If agendas go awry today, before abandoning your plans, take a moment to evaluate. Someone else's urgency does not necessarily have to become your emergency. With a cool head you can see through the maze to the end game and decide whether to stick to your plan or make an adjustment to accommodate new information or someone else's needs.
Daily Muse: The journey of true success and lasting leaderships begins with the inward journey to the soul. (James Arthur Ray)
Tonight on 12Academy – Astrology Basics Session 10 - Beginning Chart Interpretation. It's time to put it all together! During this class we'll begin the process of basic chart interpretation. Discussion will include easy strategies for looking at charts and deciphering practical and useful meaning. REGISTER HERE!
DECEMBER 4
MOON in VIRGO / LIBRA

Moon enters Libra 2:34 pm (PST)
Venus enters Scorpio 8:15 pm (PST)
The Moon in Virgo has a genuinely analytical side which favors integrity, dedication, and attention to detail. However, these qualities may elude us today as Virgo's ruling planet Mercury makes a challenging connection to over-the-top Jupiter. This talkative connection favors exaggeration and promises based on little or nothing at all. This is a 'buyer beware' energy which tells us to stay on our toes. Some overly optimistic communications can be harmless enough, but watch for the possibility of little white lies or even deception. Don't rush to judgment, as motivations may be nothing more than hopefulness and an intense desire to believe our own 'spin'. After all who doesn't want to believe in the miraculous cure, foolproof diet, or failsafe anti-aging serum?
As the Moon enters the mental air sign of Libra in mid-afternoon we get a taste of 'justice' for which this sign is famous. Libra is the sign of cooperation, but it is also the sign seeking balance and fairness. Expect actions to elicit re-actions as the scales of justice work hard for equilibrium. This might be especially true as Libra's ruling planet Venus enters the deep and intense sign of Scorpio this evening. We take love, relationships, art, and money very seriously as transformative Scorpio influences the planet of values. This placement of Venus is anything but superficial as we are willing and able to take a deeper look at everything and everyone we hold dear.
Daily Muse: Knowing others is intelligence; knowing yourself is true wisdom. Mastering others is strength; mastering yourself is true power. (Tao Te Ching)
Today on A Course In Miracles with C.A. Brooks, we'll continue to explore the possibilities of life in our right minds with guest Susan Dugan. Our topic is "Christmas as the End of Sacrifice" which is a topic in the last section of Chapter 15 in the ACIM Text. Please join US 8am Pacific — 11 Eastern on 12Radio.com.
Private Group on Facebook
DECEMBER 5
MOON in LIBRA
We may be strongly opinionated today, sure of ourselves and our ability to judge good and bad, right and wrong and useful and useless. The drawback to this sense of self-confidence is that it relies heavily on feelings and not on facts or any rational logic. Not that feelings can't be trusted, but beware if we really want something to be true, we will make it be true, regardless of conflicting information or data. Yes, we might be willing to back off an idea that is proven untrue, but our retreat is likely to be silent, without any apology if we have overstepped our bounds.
Feelings and emotional responses are likely to intensify this evening when the Moon is bolstered by a connection to the Sun and a hookup with Mars. However, we may be forced to reconsider our position in mid-evening when the Moon conflicts with Pluto. Inconvenient truths will be hard to ignore. This energy reminds me of Ebenezer Scrooge who was confronted with his own words 'Are there no prisons? Are there no workhouses? If they would rather die, they had better do it, and decrease the surplus population.' Towards the end of the story he sees the faces and lives of those generic people he so coldly dismissed earlier. We too may get the opportunity to glimpse the effects of our own verdicts.
Daily Muse: I am the inferior of any man whose rights I trample underfoot. (Fyodor Dostoyevski)
DECEMBER 6
MOON in LIBRA

Moon Void of Course 6:03 pm (PST) – 3:26 am Monday morning
The emotional terrain continues to be dicey with the potential for a few land mines today. The Moon in Libra keeps the importance of harmony and relationships in our minds, but is it enough to overcome our sense of wanting to be right? A positive and energetic alignment between the Sun and Mars convinces us we are on the right track. However, as Mars conflicts with Pluto, we realize 'my way or the highway' is not going to be an effective tactic nor is it going to 'win friends and influence people.' Mars and Pluto are both cosmic power brokers; and the energy of Mars fizzles out or is mis-directed when we fail to heed the corrective advice of Pluto which can serve as a disciplinary guide in the sign of Capricorn.
We also receive a potentially mixed blessing as Mercury connects with Neptune and Venus is schooled by Pluto. These aspects certainly have the potential to shed light when we are willing to back off pre-conceived ideas and positions and consider something different. Tonight a lunar connection to Mercury helps us realign our thoughts and get our heads back together.
Daily Muse: Action without study is fatal. Study without action is futile. (Mary Beard)
---
The Power Peek is brought to you by: Mark Husson
This Sunday, we are playing with a new kind of pricing where each advisor (who is supported in sculpting and creating their own business) will get a random price on Sundays that they will keep throughout the day. They request the amount and if all works out, they will represent that price all day. Many of the prices will be different but all will be sale prices.
---
Hi Everyone,
It was born after 18 years of running the brick and mortar new age store called The Twelfth House. 12Listen.com was the life raft to help our in-store psychics deal with the closing of their "home" and to help me find a way to take the show on the road! We've definitely learned a thing or two after nine years of being in the virtual Internet world. And I first and most importantly want to thank you for being a part of that evolution.
It's hard to be in this industry from a general public perspective. We were twice turned down by the BBB because of the nature of our work and I had to threaten a lawsuit to the bank for refusing us the ability to take a credit card. Yet, because of our connection and unification, we were able to weather those storms of controversy. The 12Team, if they are anything, are resilient. And now, we are seeking to find more similar minds and talents.
Finding a psychic that is a good fit for our vision is not easy. It takes lots of interviews, testings and a connection to your gut. We are in some ways, trying to get a feel for the whole person because it matters who we are introducing to you. Some people have great skills but aren't a good fit. Could be their tone on the phone, or an attitude of self-aggrandizement. But whatever the final decision is, we have to discover the perfect mix of experience, talent, personality and connection to us- it's not often a fast process -- it's just an important one.
Until the end of December we are sponsoring open enrollment. That means that if you feel you meet our requirements and would like to work here, we will link you directly to our application - bypassing the initial interview. If you can say "Yes" to the four items below and believe you have professional counseling skills and the commitment to work a minimum of 100 hours per MONTH, then you are invited to click the link after number four and introduce yourself to us.
1. A minimum of 3 years professional experience for which you are being paid as a psychic/reader which includes substantial experience doing readings by phone. (certification programs do not count).
2. Familiarity with 12Listen.com and the other related 12 sites

3. A willingness and ability to make 12Listen.com a priority (for example, 100 hours a month)

4. Agree to telephone exclusivity with 12Listen.com
If you can answer yes to all of the above then
APPLY HERE
---
Don't forget about our fully Moderated Gratitude Board®! It's also located on www.12Listen.com on the bottom left. It is a place where you can safely put what you are grateful for without fear of having to say who you are. The board is anonymous and asks nothing of you. Use it to put what in your life makes you happy and I suggest using it as a way to affirm your trust in your life by giving thanks for things that haven't even happened yet - kind of like an affirmation of your trust in your life and in your Divine connection. Put as many things as you would like up there, there is no limit.
---
Links you may like:
Subscribe to The Power Peek
Subscribe to The Mark Husson Show Newsletter
Get a computerized Astrology Chart!
Get a Psychic Reading
Subscribe to Mark's Pod-casts
Visit Mark's Blog
---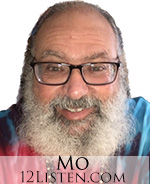 by Mo Abdelbaki
The Holiday month has officially begun and the time has come to discuss the green and red elephant in the room - namely complex, seasonal emotions.
No matter how Holly, Jolly the season is, there's bound to be a sleigh-full of emotions as well. This is due to the what this time of year represents, and has represented in then past, to each of us. Some people love the holidays. Others hate them. Some people love to hate the holidays, while some simply hate the holidays and hate that as well. It's a complicated time of year, but it doesn't have to be miserable.
We put a lot of emphasis on what the season is meant to represent and how it's supposed to be. Decorations, foods, smells and sounds are all vital when it comes to making us feel warm and fuzzy during the "most wonderful time of the year." This is a month that focuses on us, our past and having a "bowl full of jelly" good time. That's a tall order, even for Santa.
Our memories are overloaded at this time of year. For example, there are Christmas songs that I remember hearing with my mom and dad. Every time I hear them, I miss my parents. Other songs were important to me, because I sang them in choir. Whenever I hear a choral version of Silent Night, I see my high school director, standing in front of us, tears streaming down his face at the beauty of the song. I think you get the picture and that's just music.
When we add in everything else, it's as if we're marionettes, being emotionally pulled this way and that. Now, multiply that as many times as there are people in a room and you can see how it's impossible to remain unaffected by all the emotions the holidays elicit.
I just now realized why commercials demanding that we purchase new cars and expensive diamonds annoy me. It's because I take the season seriously and I don't want it to be about the price of the gift, or guilt and that's exactly what's being shoved down our throats. Playing emotions for greed is sinister.
On the other hand, throw a schmaltzy movie my way and a box of Kleenex and I'll be merry. Yes, it's still a manipulation, but one that makes me feel good. It's not that I don't want to feel emotions or forget my past. After all, some of the best parts of the holidays are the memories we cherish, as well as the ones we get to create.
This doesn't have to be a hard time of year, but looking at it realistically is important. The season is bound to be sprinkled with stress, irritations, joy, anticipation, competition, insecurity, hopes, wishes and dreams, as well as an occasional letdown, disappointment or bout of self-pity. It's this intense roller coaster that helps make it what it is, a wondrous and magical time of the year.
Stuff happens. We live in a world where stuff happening is a daily occurrence. While some stuff is worse than others. It's our ability to love the season, in spite of the stuff, that can make it so special. The key is to accept our reality and love our lives, tarnished tinsel and all.
Feel your emotions completely, without censoring yourself. Give your ups and downs as much latitude as they need. Experience your feelings to the depths of your soul and while you're at it, remember that everyone else is doing it too.
When Holiday demands begin ringing, and they will, be honest with yourself. If you don't feel like doing something, don't do it. Often, the greatest gift is the permission that we give ourselves to follow our hearts. Other times, just going along is an unexpected gift, even though it didn't initially seem that way. Whatever happens, don't beat yourself up and stop all the second guessing.
Enjoy the season. It only comes once a year. (For better or worse.)
Until next week, I wish you peace, love and a candy cane or three.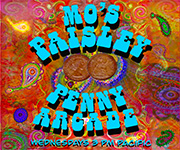 Remember, I'm an advisor at 12listen.com and would love to be of service.

Need a launch date?
Get the Perfect Launch Report!

Visit me at Facebook.com/MoTarot I'd love to hear from you!
by Kristi Brower
My Birthday
Tomorrow is my 40th birthday. I am amazed that I am turning 40, it isn't at all what I thought it would be. I guess I thought by now I would have it all figured out and be a mature adult. Maybe I do and I am, I am honestly not sure what any of that even means. Growing up it always seemed like 40 was a real milestone, you know, middle age. I have been thinking all week about my life and what I have learned so far. I have a few things I would like to share, lessons I have learned along the way.
I am celebrating 40 without my parents and grandparents. I never really thought I would reach 40 and they would all be gone, but they are. I take away 2 things from this reality. The first is, cherish every moment you have with the people you love. It may sound cliché, but it is true. We never know who we will lose or when. The other is, learn everything you can from your elders. My parents and grandparents taught me many things, skills I use everyday.
I was lucky to grow up in a family that valued the next generation, they were intentional about teaching me how to live. I am grateful everyday for that because at this point in my life, I can't call any of them to ask how to do something. Now that I am becoming one of the elders in my family, I am doing the same thing. I want my son and nieces and nephews to grow into confident adults that know how to take care of themselves and their families.
No one is in charge of my happiness, only I am. There is no person, possession or accomplishment that will make me happy. I have to choose happiness inside myself, and never let the events in my life take me from that. I think we all come to this realization in our own time. We all go through good times and bad times, get what we want sometimes and get disappointed others. None of it really matters if we are happy with ourselves.
Money and possessions are not more important than people, ever. In my early 20's I was a starving college student and it seemed that I would really make it in life when I had more money, a better car, etc. I have those things now and really, if I lost them all tomorrow it wouldn't matter at all because I have people who love me and who I love. I have lost a job, a house and a vehicle due to financial trouble in my early 30's, I got through all of it because of the people in my life. Even without those material things, I was still happy and loved and that is all that really matters.
People matter, have value and are worthy simply because they exist. We do not have to do or be anything in order to matter. My parents taught me this, but society and the religion I grew up in taught me all kinds of exceptions to this rule. There are no exceptions, and belief that a person's worthiness is contingent on some kind of characteristic or accomplishment is a sickness in our world. I see it as part of my life's work to restore the worth of all people back to themselves.
There is no one right way to live. We all have to find happiness for ourselves and this means having the freedom to live as we choose. So many religions teach that they are the one true way, and it isn't true. Guilt and shame do not bring happiness. No one should have to fit themselves in some kind of box in
order to belong. Our lives need to shift and change in order to fit what we need, not the other way around.
I could go on but I think you get the gist of what I have learned about life in the last 40 years. I am excited to continue this journey, I learn more everyday!
I am grateful beyond words for all of you who listen to me on the radio, read my articles and call me at 12listen.com. I am living my dream and doing my life's work, which is to be in community with all of you. Thank you for sharing my 40th birthday with me!
Much love,
Kristi
Kristi's Current Time Based Services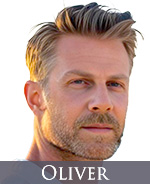 by Oliver
Oliver, I am hearing a lot of talk about the pharmaceutical industry being motivated by money instead of truly helping and healing. What am I to believe?

Everything is created within the mind of Spirit and therefore the pharmaceutical industry has a place as well. Part of the gift in their presence in our lives is asking us to look at how we react to them. Does it cause us to ask our own questions and educate ourselves? Their presence offers one possibility, yet there are many alternatives. It is up to us to do our research and see if we can find a positive use in our lives. If this industry or any other is acting out of their integrity, eventually they will have it reflected back to them. In the meantime education and research on this subject helps us make the best choices for ourselves.
"I trust my own guidance and as I continue to co-create my life with Spirit I know I am bound to make all the right choices. I look at the world and I know all is created in the image and likeness of Spirit and in this moment I choose to create from a place of love and joy. As I do so love is refected back on me and it is from this place I celebrate. With a grateful heart I let ... And so it is!"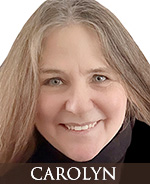 by Carolyn Ferris
Each week Carolyn Ferris will pull from her hand designed Tarot cards to reveal a message for us. Carolyn has been a psychic for many years and has a substantial amount of notoriety with her art. She has created art for many clients such as Timothy Leary, Santana, The Fillmore, and Moonalice.
Her artwork can be viewed at her web site www.carolynferris.com!
Her Psychic site, where you can view her Oracle card is: www.intuitivereadings.com!
---
On Planet Zany
©2012 Carolyn Ferris and Moonalice
This is the week to push the limits for some absolute crazy fun, find your wild side. Wear some red shoes, take a helicopter tour, rent a camel, go skiing. So many choices to pull you into some pleasant over the moon activities.
---
12Reports is where you can order Astrological Reports compiled by computer. I promise an immediate correction on any errors regardless of whose mistake it is. You order and Pay THEN you get sent a form for the details.
---
Let's bring in DECEMBER softly and without an inkling of drama!