Links you may like:
Subscribe to The Power Peek
Subscribe to The Mark Husson Show Newsletter
Get a computerized Astrology Chart!
Get a Psychic Reading
Subscribe to my Pod-casts
Visit my Blog

---
From the time I was young, I realized that certain types of people are treated differently by society.
It also occurred to me that there are many different types of people in the world. Some people are athletic, others are nerdish, some are timid while others are outgoing. I also noticed that some types of people are often treated preferentially.
It was in junior high where the differences between the types of people became the most obvious to me. The naturally athletic types became wrestlers, football players and so on. On game days, they'd walk down the halls, wearing ties to signify that they were on the team and would play that day.
These tie-wearing boys expected to be treated differently and they were. They often picked on other students in plain sight of teachers who simply chuckled with a, "boys will be boys," shake of the head. Toilet shampoos were given, wedgies administered and shoulders slugged until black and blue, all under the category of "horsing around."
The difference between the castes became even more pronounced in high school.
I was on the debate and speech team and our coach decided that we should wear ties on our competition days, just as the football players did. As it happened, we first wore ties on a day that the football players wore ties. Three debaters got beat up that day and we stopped wearing ties.
Before I go any further, let me say that I knew a few of these fellows well enough to know that they could be pretty good guys. I became friends with a star football player and he came to my home several times to watch TV and goof off. In school, however, he looked right through me when I said howdy to him between classes.
Of course, there were those star athletes who took their place as luminaries in the adolescent firmament to heart. They believed themselves to be above the rules, which they were in many ways, and acted accordingly.
It became even worse when our football team looked as if it had a clear shot at winning the state championship. A group of these young men got together one night, drank too much liquor, got way too full of themselves and beat up a few long-haired types. Luckily no one was hurt too badly, so nothing was done. After all, boys will be boys. It didn't hurt that the principal's son was also the captain of the football team.
That same year, a student was expelled for wearing a peace symbol, colored like an American flag, on the back pocket of his jeans. He was, incidentally, one of the long-haired types who'd been beat up by those boys just having fun.
In college, I met a fellow who was working on his PhD in theoretical mathematics. He supplemented his income as a babysitter (his words, not mine) in the dorm reserved for members of the university's athletic teams. He was mainly in charge of the football players and it was his duty to make sure they passed any test that came their way, whether they could actually do the work or not.
He told me tales of steak and lobster dinners served anytime of the day or night, color televisions in every room and other needs met that are too delicate to be mentioned here.
More than once I saw this PhD candidate taking a test in an undergraduate classroom as a proxy for a struggling athlete, fulfilling his duty to the University and keeping his lucrative position. No teacher dared oppose the status quo. He hated the way the system worked, but not enough to walk away from the luxury and free education that it offered him. There's a lesson there.
How can we expect professional athletes, or anyone else given preferential treatment, to take the rules and regulations of our culture seriously? Of course, the great majority of athletes are good people with solid ethical standards, but I have to wonder what it does to someone's psyche when they make $700,000 a week, especially when that money is earned through physical skills in a competitive culture that embraces brute force.
Where does the game end and real life begin?
We need to hold individuals responsible for their acts of violence to others, regardless of the rationale of the act, and make sure that they face the consequences of their actions. As a society, we need to make sure that something is done to attempt to teach them how to control their acts of anger and brute force. There's no excuse for domestic violence and as a society, it's long overdue for us to have no stomach for it.
Something has to change. The culture that begins in grade schools, moving through adolescence into young adulthood, creates heroes and untouchables out of athletically gifted kids who become adults with attitudes of elitism and entitlement.
Their prowess in their jobs can still be rewarded by insanely inflated salaries, but a zero tolerance policy must be adopted for anything that smacks of bullying, period.
Domestic violence is a sickness that rots our culture from the inside out, a dark disease that infects every aspect of who we are and keeps us from deserving the term, "civilized."
I'm outraged that although not allowed to play after knocking a woman out cold, a football player still collects a salary of almost $700,000 a week, enough money to feed thousands of hungry children for a very long time.
Theirs is a world of billionaires and millionaires. It's politics as usual and it can't be tolerated any longer. Enough lip service.
I don't know what the answer is, but I do know that it begins by discussing it and not settling for easy answers, or letting it become last week's news. We need to be conscious of the reality of this problem and do everything we can to help change the tacit tolerance of this crime. It begins with our thoughts and goes from there.
We're all a part of this solution, every single one of us.
Until next week, I wish you peace, love and more love.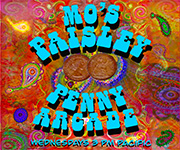 Mo's Radio Show
Mo Scopes are now available on 12listen.com!
Mos Current Email Based Services
Mo's Current Time Based Services
Remember, I'm an advisor at 12listen.com and would love to be of service.

Need a launch date?
Get the Perfect Launch Report!

Visit me at Facebook.com/MoTarot I'd love to hear from you!
---
by Kristi Brower
The Psychic Update
September Crystal Grid
This month I started a new project with Angela Hartfield, host of Elements of Love on 12 Radio. Each month I will build a crystal grid that represents what we all need at the time and share ways to use the grid to support your own growth and development. I will be a guest on Angela's show in the middle of each month to share the grid for the next 4 weeks. If you missed this month's show you can listen to the September 17, 2014 archive here.



The grid for September is a heart opening grid. It consists of Rose Quartz, Green Calcite and Mangano Calcite. We have been through some powerful chaos energy in the last few months and many of us have experienced a great deal of loss. As we move out of this period it is time to get some emotional healing. This grid will support heart healing on many levels. Rose Quartz and Mangano Calcite are self-love stones.

They will support you as you return to a place of faith and trust in yourself. They will also encourage you to be gentle with yourself and take the time you need to recover from recent loss. Green Calcite is stone that supports relationships. It will support you in repairing damaged relationships, releasing relationships that no longer work, and strengthening healthy relationships. This grid is charged and ready for use. Place your hands over the picture and feel the energy of the stones and the sacred geometry pulse through you, healing your heart.

You can print this picture and place it on your altar. Everyday hold your hands over it and ask for heart healing. You will feel the energy of the grid healing you and empowering your heart chakra. You can write the names of people or situations on slips of paper and place them on your grid. Hold your hands over the papers and ask the grid to empower the hearts of everyone you have placed on the grid.

Download this picture and keep it on your cell phone. When you need some heart healing hold your hands over the picture and ask for heart chakra empowerment. You will heal the energy flow.

I have a new email service at 12listen.com. I will create a custom Flower of Life Crystal Grid for any situation you need. I will empower the grid and send you a photograph of it with instructions about how to use the grid. This is a great way to heal a situation, support your own growth or manifest something into your life. Check out the detail here.
I have experienced powerful healing and miracles in my own life and the lives of my clients using crystal grids, I am so excited to share this with you!

Blessings,
Kristi



Kristi's Current Time Based Services

Kristi's Current Email Services
Kristi's Radio Show!

Connect with Kristi Here!
---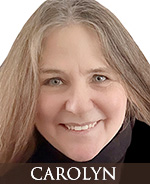 by Carolyn Ferris


Each week Carolyn Ferris will pull from her hand designed Tarot cards to reveal a message for us. Carolyn has been a psychic for many years and has a substantial amount of notoriety with her art. She has created art for many clients such as Timothy Leary, Santana, The Fillmore, and Moonalice.

Her artwork can be viewed at her web site www.carolynferris.com!

Her Psychic site, where you can view her Oracle card is:www.IntuitiveReadings.com!
---
Perfect Day
© Carolyn Ferris
Woman on top of her world. With grace and flow, she is experiencing the moment. Her muse is playing some ambient astral tunes to fit her glorious mood. She rides her winged horse to remind herself of her inner magic and ability to manifest.
Pick some kind of activity today that will bring you a smile; it is to be a special gift for yourself. Plan for it now and follow through with your own direction. Make the time happen. You've always known how to make yourself happy. Goal for the week: attain pure optimism.
Special 30 Minute Reading From Carolyn
Although reading with the cards is not my usual way of doing psychic readings, If you would like me to use my cards for your reading I have created a special pricing and instructions just for the Power Peek readers.

The Link below will give you super low pricing on my 30 minute readings. If you are already a client of 12listen then it's as easy as clicking the link and making the purchase. The next time you call me you will be automatically granted the special pricing. If you are new to 12listen.com you will be prompted to set up your free account! Don't miss this opportunity! CLICK HERE!
P.S.
Before this special priced reading, be at your computer and call up the web address www.OracleDeck.com , there will be a display of cards turned upside down. Make the call to me, and one by one you'll turn your card and I'll interpret a special meaning in regard to your situation or issue! Give it a try, have the cards right there in front of you to study as you receive your special Power Peek reading!
If you call me for a reading outside of this special, I will not use my cards but solely our psychic connection.