C.A. Brooks
Happy Birthday Virgo
With the drama and inspiration of the 2016 Summer Olympics fresh in my mind, it's not too surprising I've been thinking a lot lately about the Astrology of Victory and Success. The Olympics and looking at all those Gold Medal astrology charts is not the only reason I'm pulled in this direction.
Actually, the astrologer in me has been anticipating this week for more than seven months. Here's why. When Mars the planet of action and motivation started it's retrograde on April 17th it was just a few minutes shy of 9 degrees of Sagittarius. Even though Mars stopped moving retrograde and returned to direct motion on June 29th, it doesn't get back to the point where it started the retrograde until this Monday, August 22nd. We astrologers refer to this as the shadow of the retrograde. When Mars officially leaves the shadow on Monday, we are anxious and willing to embark on new journeys and move into new territory. It's definitely time to look forward instead of back.
However, what's really interesting to me is Saturn is sitting at 9 Sagittarius this week. And I don't believe in coincidences! Metaphorically speaking, Mars runs head first into Saturn on Wednesday morning which could create quite the astrological commotion. This could knock us on our butts, but more likely it can set our feet on a steady course if we are willing to take the long view instead of looking for instant and easy results. In the words of the old television show, the A Team, 'I love it when a plan comes together!'

Our goal may be an old one or something brand new. If Mars in Sagittarius has his way we will run with all our might in this direction carried by the enthusiasm of our desire. Saturn also in Sagittarius is anxious and willing to defy gravity and put the wind beneath our wings. However, Saturn is a planner and strategist. His maturity knows a plan worth doing is worth doing well. Rushing ahead without the right preparation and resources is a recipe for failure in his play book.
Recently I've been looking into the thoughts and writings of well known and successful athletes. I'm struck by how often they talk about, not the will to win, but the will to PREPARE to win. Which brings us right back to Mars and Saturn. Mars is the inspiration and the fuel; and Saturn is the plan. The most successful collaboration of the two has to include thoughtful planning and strategizing. Are we willing to look at the big picture and take the long view?
There is another idea that is popping up here especially with the Sun entering pragmatic and detail-oriented Virgo on Monday. We need to balance our inspirational fire with the down-to-earth realities. We can't ignore either. There is the danger of letting every day concerns, tasks, and responsibilities; you know the ones, smother the fire of our inspiration. We have a desire or a great idea. Like the Olympic athletes we can imagine flying high to victory. But then the laundry needs to be done, the garden weeded, the kids need new school supplies or the car needs servicing. Before we know it our high and lofty ideas and plans get shoved to the back of the priority list.
So how can we avoid this slow and painful demise of our inspired dreams? For one, use the power of the Sun in Virgo cycle to make a plan and establish new habits. Virgo is analytical, practical, exacting, and efficient. Her strength includes forming and maintaining new habits. Plan for success by creating a schedule and routines that accommodate both time for the humdrum activities of daily life, and dedicated time to work on a favorite project or idea. Be conscious about trying to balance the qualities of earth and fire (Mars and Saturn in fiery Sagittarius and the Sun in earthy Virgo.) As you can imagine, these two elements do not mix well. However, they can learn to play successfully together if we intentionally choose to balance their individual strengths, needs and elemental limitations.
In my gut, I think this Saturn conjunction with Mars (that's the official astrological term for their coming together this week) is potentially powerful and significant. If you have an idea or project that is keeping your heart beating and your soul inspired, don't let this opportunity slip away. Plan your work, and work your plan. I can hardly wait to hear about your results!
Until next week, let go and wear loose clothes.
---
C.A.'s current Time Based Services
C.A.'s current Email Based Services
AUGUST 22
MOON in ARIES / TAURUS
Moon Void of Course 4:48 am (PDT) – 2:19 pm
Sun enters Virgo 9:39 am (PDT)

It definitely feels like déjà vu as I launch into an encouragement to pay attention to your thoughts; they are not neutral! But I'd be remiss if I let it slide as unnecessary repetition. In the early morning hours Mercury the planet of thinking has a date with over-the-top Jupiter. Like most planetary alignments, this is neutral and can be directed negatively or positively by our conscious choice.
Jupiter has the ability to expand and blow-up the proportions of whatever it influences. Do we want to be more positive, happy, and hopeful or more critical and judgmental? Seems like a no-brainer; but it's easy to get off on the wrong step with both planets in discerning and pragmatic Virgo. What could start as a good intention for improvement can quickly change into focusing only on what's wrong. Try to nip any worries or anxieties in the bud and retrain your thoughts on positive expectations and ideas. This goes for conversations and communications as well. We'll get more traction with positive and empowering ideas and suggestions than with criticism and focusing on what we see as problems.
And speaking of Virgo, Happy Birthday! The Sun enters this grounded and productive earth sign this morning. Humble, modest and unpretentious Virgo is the guardian of the harvest. No wonder this sign is associated with nutrition and healthy food and exercise routines. Virgo is also the developer and keeper of habits. Whether you want to break a bad habit or develop a new one, this 30 day Sun cycle is the perfect time to do so.
Today Mars the motivator reaches the point it was at on the zodiac wheel when it started it's retrograde on April 17th. Even though Mars completed the retrograde on June 29th, this retracing of his steps is referred to as the shadow. Today we officially leave the shadow and embark on new territory. It's definitely time to look forward instead of back.
Daily Muse: Without self-discipline, success is impossible, period. (Lou Holtz)
Daily Muse: Until you value yourself, you won't value your time. Until you value your time, you will not do anything with it. (M. Scott Peck)
AUGUST 23
MOON in TAURUS

An alliance between the Moon in earthy Taurus and Neptune in dreamy Pisces inspires creativity and imagination. To make our dreams come true will take action and very possibly some hard work. The Moon's connection with Pluto this afternoon reinforces the idea we can manifest what's in our hearts and minds if we are willing to develop a plan, lay foundations, stick to a work plan, and have patience. We may have to face up to certain uncomfortable realities like the availability of resources including our time, energy or finances. But rather than be stopped in our tracks, we can successfully keep moving in a desired direction if we hold the expectation of finding reasonable compromises, substitutions, and solutions.
Today is a good day for doing physical work. Before you get scared off, remember this includes anything we do with our hands. Quilting, designing jewelry with metals, gems and crystals, gardening, painting a room, woodworking, home repairs, or volunteering with community groups in building or landscaping projects are all good. During Taurus Moons we are in touch with our bodies and the physical universe. Although sensual pleasures are on the agenda, this energy delights in physical activities and being useful.
Daily Muse: The quality of a person's life is in direct proportion to their commitment to excellence, regardless of their chosen field of endeavor. (Vince Lombardi)
Today on Simpletales we're looking for inspiration from Mars and Saturn in Sagittarius and some practical ideas from the Sun in Virgo. Find me on 12Radio.com at 10 am Pacific – 1 Eastern. Once there, click the CHAT link and come play with us live in the 12Radio Private Group on Facebook.
AUGUST 24
MOON in TAURUS / GEMINI
Moon Void of Course 12:38 pm (PDT) – 4:40 pm
Mars the motivator and planet of action has a one-on-one meeting with Saturn today. This isn't a totally rare event by any means. However, it may have more punch and power considering Mars has just emerged from the shadow of its retrograde pattern and is very much wanting to go full steam ahead. As Mars runs head-first into Saturn the planet of organization, discipline, and structure, several possibilities exist, mostly good ones!
Our goal may be an old one or something brand new. If Mars in Sagittarius has his way we will run with all our might in this direction carried by the enthusiasm of our desire. Saturn also in Sagittarius is anxious and willing to defy gravity and put the wind beneath our wings. However, Saturn is a planner and strategist. His maturity knows a plan worth doing is worth doing well. Rushing ahead without the right preparation and resources is a recipe for failure according to his play book.
Venus the planet of values also has the opportunity to interact with Chiron today. This is the chance to identify attitudes or behaviors that feel familiar, maybe even safe, but generally sabotage our feeling good about ourselves. Listen for clichés or beliefs that sneak into your self-talk today. When you hear one, challenge it!
Be thankful when an idea comes up that maybe you have not been aware of. Just because it's unconscious doesn't mean it's not operational and influencing your emotions and overall ideas about yourself. Thoughts are like seeds. The right conditions allow weeds and flowers alike to thrive and blossom. Offer some version of, 'thanks for sharing' and then give any negative or self-defeating thoughts the boot!
Daily Muse: The will to win is important, but the will to prepare is vital. (Joe Paterno)
AUGUST 25
MOON in GEMINI

We may feel like we are hitting a bit of a rough patch today as the Moon in Gemini feels out of synch with Mars and Saturn in Sagittarius, and with Neptune in Pisces. This can add up to feeling like our heads and hearts are on two different paths or disconnected. Although the temptation is to simply favor one over the other, we're better off if we can accommodate a bit of disparity between the two and look for ways to make them both happy, so to speak. As Mars moves towards a perfect square with Neptune just before midnight tonight (Pacific Time) confusion or the feeling of being on two separate journeys or paths increases.
The tendency to go to extremes is strong; but our victory lies in the middle path. Especially resist the temptation to ignore feelings of upset or frustration and move ahead with speed or in a reckless fashion. Reality is likely to find a way to realign any thinking that we are smarter than everyone else on the planet or invulnerable to the natural laws of the universe. This is a great opportunity to examine any strong emotions and ideas that arise. What is their message? What is their foundation? If you want to avoid expending unnecessary energy, or moving in circles, pay attention to the signposts.
Daily Muse: Success is no accident. It is hard work, perseverance, learning, studying, sacrifice and most of all, love of what you are doing or learning to do. (Pele)
Tonight on 12Academy - Astrology 908 – Going for the Gold Silver and Bronze! Part Two. Come have some fun and increase your understanding of astrology and chart interpretation at the same time! You will enjoy this class, whether you want to learn astrology or just want to take a peek into the lives of people who make history. In Part one we explored the charts of the five USA women winning gold in the 2016 gymnastics competition. In this class, we will look at other individuals competing in a variety of 2016 Olympic Games. We will use basic techniques to look at natal charts and will take a look at significant transits and progressions for the athletes. All are welcome. This class is appropriate for students at all levels. No prerequisites. Registrants will receive a comprehensive handout before class and the session recording afterwards. Register here
AUGUST 26
MOON in GEMINI / CANCER

Moon Void of Course 5:30 pm (PDT) – 8:06 pm
Despite several challenging lunar connections today, the Moon in versatile Gemini finds something to be happy about. Maybe it's that unexpected but pleasant surprise, compliments of the Moon's favorable connection to unpredictable Uranus this morning. If we start the day with high expectations and attitudes of gratitude we are likely to bounce back quickly from any petty annoyances or irritations. We can set our sights on what satisfies and makes us happy and choose not to be buffeted by the capricious events of the day. Perception is everything.
Following a brief void of course pattern in early evening, the Moon slides into its comfort zone in nurturing Cancer. Again, focusing on home, family and ideas and people that we love proves comforting and satisfying. Mentoring positive attitudes and demonstrating the willingness to make lemonade from lemons is a valuable contribution to young ones or to a friend or family member who is finding it hard to see beyond a difficult situation or circumstance.
Daily Muse: The happiest people don't necessarily have the best of everything . . . they just make the best of everything! (Touched by a Horse Daily Wisdom by Melisa Pearce)
Today on A Course In Miracles my guest is author Susan Dugan. We'll explore the idea of Changing the Purpose of the Body as suggested by an essay in Part Two of the ACIM Workbook for students. Find us live on 12Radio.com. Once there, click the CHAT link and come play with us live in the 12Radio Private Group on Facebook.
AUGUST 27
MOON in CANCER
It's hard to find anything to complain about today when Venus gets a shower of hope and expansion via her meet up with jovial Jupiter. Of course both are in somewhat utilitarian Virgo so we might not see any over-the-top silliness or foolishness. However this feel good energy is efficient and productive and has the power to alleviate most lingering regrets or negativity. It's ok and recommended we let our minds and hearts soar with hope and expectation. This energy also promotes independent thinking and tenacity to push against old-fashioned or outdated ideas of what's possible.
Daily Muse: The universe does not have laws. It has habits. And habits can be broken. (Tom Robbins)
AUGUST 28
MOON in CANCER

Moon Void of Course 11:23 pm (PDT) – 1:11am Monday morning
We may be feeling sentimental and nostalgic with the Moon in the last quarter of its cycle and in its home sign of Cancer. As Mercury moves toward a meeting with Venus tonight we might be in the mood for heart to heart conversations and communications. Watch for unexpected motivations or truths to be revealed. Even though someone may feel they are successfully concealing their true intentions or feelings, it's likely the truth will come out. If you have a secret to tell or burden to unload, this is the time.
The combination of Virgo energy (Sun, Mercury and Venus) and Cancer (Moon) can handle honesty and integrity but will rebuff any attempts to bend or manipulate the truth. Remember Mercury is in the shadow of its next retrograde pattern which begins Tuesday the 30th. It's very likely we will re-visit these ideas or thoughts during the next few weeks. Mercury's alignment with Venus allows us to get more clearly in touch with and express our needs and desires. If not now, expect a movement in this direction during the retrograde pattern.
Daily Muse: The first thing you have to know is yourself. A man who knows himself can step outside himself and watch his own reactions like an observer.
(Adam Smith)
The Power Peek is brought to you by: Mark Husson
---
In Joyful Appreciation of You! New Reports are being added to 12Reports.com - now with lower prices!
---
---
The magically soulful Ade Anifowose will be my guest Monday at 8am Pacific on 12Radio.com. We're going in for a little personal discovery. Join us, won't you? www.12radio.com
---
A new 500 page personal forecast that follows the transits in your chart for a year is now here. Take a look.
The Asteroid Goddesses author Demitri George has a new report out called - The Asteroid Goddesses - Take a look
Don't forget about our fully Moderated Gratitude Board®!
It's located on www.12Listen.com on the bottom left.
The Gratitude Board is a place where you can safely put what you are grateful for without fear of having to say who you are. The board is anonymous and asks nothing of you.
Use it to express the things that have made you happy and the things that you believe will make you happy in the future by stating them as if they have already been received - kind of like an affirmation.
Put as many things as you would like up there, there is no limit. Just go to www.12listen.com and look on the bottom left!
Mark
---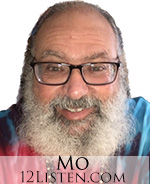 by Mo Abdelbaki
Something is happening. This is one of the most divisive times I can remember, and I've been around for a while, yet there's a difference.
Times are stressful and there's plenty of fear mongering and worry to go around. In some ways, it almost appears that everything has lost its sense of balance. Decency and common sense seem to have been replaced with sensationalism and rashness. Although much of this is in the political realm, politics certainly doesn't have a monopoly. A look at the recent actions of some Olympic swimmers was more than enough to make me shake my head in bewilderment.
Here's what fascinates me. One thing is evident. People are becoming clearheaded about what they believe and what they'll tolerate. I can't remember the last time there was such a focus on decision-making. Whether you're behind side A or side B, you're probably behind something. Lines are being drawn and ethical standards are being scrutinized. A new kind of morality has been presented, one that bears paying attention to, because how it's received, or rejected, could set the pace for the next few decades. There is very little wishy-washy energy around anymore, thank goodness. Most of us have a clear view of what we want to see happen, or lacking that, almost everyone knows exactly what they don't want to see. Perhaps that's more important, for now.
Clarity is a form of truth and even though it may not be pretty nor easy to look at, the truth is an absolute and a vital part of proper living. Fooling ourselves has never been a good idea, although it sure seems to be a part of mainstream society. Luckily, more of us are paying attention and are aware.
The civil unrest we've seen over the past few months has brought to light the importance of maintaining an open road to equality. No one can truly be free until every single one of us has the ability to walk amongst everyone else without being noticed as anything more than just another person.
I believe in peace and love and I still believe that they can be a part of our world. Actually, it's more than a belief; it's a certainty. There are those who fight against a peaceful world for their own reasons, but I pray that they too will see the light and the benefits of getting along with others.
Jupiter will be entering Libra soon. Those beautiful scales in the sky measure any deviation from the absolute truth. Jupiter within that constellation will bring a judge to the realm of truth-telling. Undoubtedly, we will see more of the types of situations that make us shake our heads, or consider moving to Canada, but stay alert and you'll see the scales moving to a point of equilibrium, and with that, progress.
This is a fascinating and wonderful time to be on this planet. We're watching history as it reaches a point of either proving humanity to be conscious, or simply an out of control, self destructive species. I firmly trust that we will prove to history and to our descendants that hope is always the light that leads us to the betterment of all. Never lose hope and never stop believing in the inherent goodness within us.
I was looking at the flooding in Baton Rouge, Louisiana, on the Internet and was startled to see my family's old house, with a kayaker paddling across a street. Seeing my old home fully got my attention. This isn't the first time it's flooded, nor will it be the last. They will persevere and rebuild. Some may decide to leave, once and for all, but most will hang in there. It's what people do. It's what we all must do.
Until next week, I wish you all peace and love.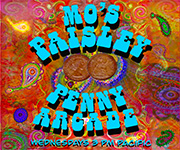 Remember, I'm an advisor at 12listen.com and would love to be of service.

Need a launch date?
Get the Perfect Launch Report!

Visit me at Facebook.com/MoTarot I'd love to hear from you!
by Kristi Brower
"Eyes on your own paper" has become a new favorite phrase for me lately. Do you remember being told this in school? It was the teacher's way of reminding us to do our own work. Recently I have reminded myself and those around me repeatedly that we are all on our path and need to put our focus on ourselves and our growth and let everyone else do the same. We need to do our own work!
It is easy to get distracted by other people's lives. Our world of social media is built on the idea that we are fascinated with what other people are doing. Unfortunately, this puts so much of our time and energy into worrying about other people's choices, problems, gains, losses and relationships that we tend to neglect our own.
This week I want to challenge you to really focus on yourself and the direction you want to go. When you feel yourself getting distracted by someone else remind yourself to "Keep your eyes on your own paper." Pay attention to how much further you go with your own growth when you put your focus on your own life and let everyone else do the same!
I will continue this discussion on my radio show, Kindred Spirits, on Monday 8/22 at 10 am PST on 12radio.com. Join me!
Much love,
Kristi
---
I have an email service at 12listen.com. I will create a custom Flower of Life Crystal Grid for any situation you need. I will empower the grid and send you a photograph of it with instructions about how to use the grid. This is a great way to heal a situation, support your own growth or manifest something into your life. Check out the detail here.
You can download my free meditations here.
Class note: All of my recorded classes are available here!
Kristi's Current Time Based Services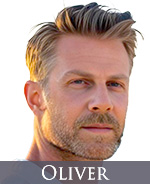 by Oliver

Oliver is there a prayer that can help me draw in a partner?
Absolutely there is and I love the way the question is phrased. It allows for Spirit to truly work wonders and perhaps manifest in your life a partner that would exceed any expectations. So let's speak the word for drawing a partner into your life.
"Infinite Love, infinite Truth, the infinite life force of Spirit is everywhere present and it is being me right here, right now. I breathe the breath of Spirit and I allow the creative energy of Spirit to fully permeate me, move through me and bring about all my heart's desires. In this moment I relax and I know that my life partner has already arrived the perfect kindred spirit who makes me feel satisfied and fulfilled. The partner where I feel the joy, the happiness, the connectedness. Where I feel the trust, the sacredness, the bliss, the partner I celebrate life with. So it is with a grateful heart I say thank you! For this beautiful experience and I know within the mind of Spirit this is already a fully realized idea. I release this Truth and I say … And so it is!"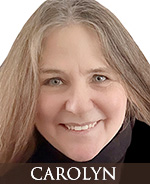 by Carolyn Ferris
Each week Carolyn Ferris will pull from her hand designed Tarot cards to reveal a message for us. Carolyn has been a psychic for many years and has a substantial amount of notoriety with her art. She has created art for many clients such as Timothy Leary, Santana, The Fillmore, and Moonalice.
Her artwork can be viewed at her web site www.carolynferris.com!
Her Psychic site, where you can view her Oracle card is: www.intuitivereadings.com!
---
Cosmin Yo-Yo © 1999 Carolyn Ferris
The Yo-Yo is at a stop, resting from life's ups and downs. This image is telling you to break out of a pattern and explore new horizons. Take a class in something out of your norm, go in a new direction to lead you out of the up and down yo-yo action.
---
Although reading with the cards is not my usual way of doing psychic readings, If you would like me to use my cards for your reading I have created a special pricing and instructions just for the Power Peek readers.

The Link below will give you super low pricing on my 30 minute readings. If you are already a client of 12listen then it's as easy as clicking the link and making the purchase. The next time you call me you will be automatically granted the special pricing. If you are new to 12listen.com you will be prompted to set up your free account! Don't miss this opportunity! CLICK HERE!

P.S.
Before this special priced reading, be at your computer and call up the web address www.OracleDeck.com, there will be a display of cards turned upside down. Make the call to me, and one by one you'll turn your card and I'll interpret a special meaning in regard to your situation or issue! Give it a try, have the cards right there in front of you to study as you receive your special Power Peek reading!
---
12Reports is where you can order Astrological Reports compiled by computer. I promise an immediate correction on any errors regardless of whose mistake it is. You order and Pay THEN you get sent a form for the details.
---
---