Links you may like:
Subscribe to The Power Peek
Subscribe to The Mark Husson Show Newsletter
Get a computerized Astrology Chart!
Get a Psychic Reading
Subscribe to my Pod-casts
Visit my Blog

---
It's official. Privacy as we know it is extinct.
This is something we've suspected for a long time, but over the past year the revelation of facts, the exposing of secret documents, hacked credit cards, videos and images posted on the Internet and the leaking of private emails have proven that security has gone the way of the Dodo.
I often think of the importance of monitoring our thoughts, words and actions. I genuinely believe that how and what we think impacts our lives for better or worse. Our thoughts can manifest into words and, more than likely, into actions.
Never before has it been as important to consider our words and actions than it is now. Any presumption of confidences being kept is an illusion.
You may be surprised to know that I don't think that this is necessarily a bad thing.
What if we were forced to stop and think before we spoke, or wrote, and consider the consequences of every communication?
What if we actually considered the feelings of others before we felt compelled to say whatever was on our mind in any particular moment?
What if we were willing to air publicly what we say privately?
Although there will always be private matters in our lives, we're now being forced to consider that every keystroke is up for public scrutiny. We may not like it, but it's here and we need to pay attention.
Some will say that this is a form of repression. I disagree
Of the four cardinal virtues, temperance, fortitude, prudence and justice, prudence seems to be sorely lacking in our society. I think it's a mistake to confuse prudence with political correctness, as in my mind the two are quite different.
Political correctness seems to be an attempt not to say anything that will cause pressure to be brought down upon the speaker/writer due to unpopular points of view, most justifiably so, in an attempt to keep from jeopardizing one's situation or career.
Prudence is thinking before speaking, or acting, and recognizing the fact that every action has a reaction, regardless of what venue it takes place in. Prudence means being aware of the consequences inherent in voicing an opinion. This is different than political correctness because the goal of prudence is to do no harm and maintain a civil society.
As a species, we aren't yet used to the new paradigm that we are moving towards. Things have changed and I doubt that they'll ever go back to being the way they were. Once again, I don't see this as being a totally negative situation. It simply means we have to begin thinking differently.
Some recently leaked emails exchanged by Sony executives were blatantly racist in their nature. These smug, superior communications betray the real thoughts of the individuals who wrote them, no matter what excuses they may make, or contrition they offer to the public.
Can you imagine how much better the world would be if people thought good thoughts?
I'm in no way advocating that this is a time to swear in the thought police. What I am advocating is a move toward kindness and generosity of spirit. I'm hoping that the loss of privacy will bring forth the realization that our true natures should be such that they can be on display for the world to see without excuses, shame or fear of retribution.
Cynics will say that being mean spirited is simply human nature, but I say that it doesn't have to be that way. Kindness should never be mistaken for weakness.
I may be a dreamer, but this is a season for dreaming and I hope things will get better through a mass recognition of the responsibility that goes along with any gain in technology. It can happen.
All it takes is consciousness.
If you want to be snarky, be that way as long as you don't mind if it shows.
If you truly want to be a part of the solution, think, say and act thoughtfully and with kindness. In the beginning, it may be a task, but eventually it will come easily. A kind thought can change the world. I'm sure of it.
As an added bonus to helping mankind, this will keep you from having regrets later. Life is way too short to be spent regretfully or making apologies. Don't you agree?
Until next week I wish you all peace, love and easy thoughts.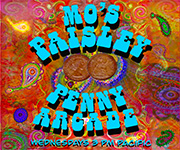 Mo's Radio Show
Mo Scopes are now available on 12listen.com!
Mos Current Email Based Services
Mo's Current Time Based Services
Remember, I'm an advisor at 12listen.com and would love to be of service.

Need a launch date?
Get the Perfect Launch Report!

Visit me at Facebook.com/MoTarot I'd love to hear from you!
---
by Kristi Brower
The Psychic Update:
December Crystal Scopes (encore)
Aries: your stone for this year, Honey Calcite, is a powerful Solar Plexus stone. You have gone through many transformations this year in your sense of personal power and identity. You end this year stronger and more sure of yourself. Your stone for December is Tiger's Eye. Tiger's Eye synthesizes the energy of the Sun and the Earth, your Root and Solar Plexus Chakras. This stone brings a true sense of stability and confidence in who you are and where you are headed. Carry it in your pocket and use it as worry stone as you make plans to move forward in 2015.
Taurus: your stone for this year, Tiger's Eye, is a powerful stone of protection and grounding that also supports your sense of identity. Your have spent this year building a firmer foundation for your life. You end this year with a sense of stability and knowledge that you are protected and headed in the right direction. Your stone for December is Obsidian. Obsidian is known as the asking stone. Use it this month to ask the Universe for what you want to bring into your life in 2015. Whisper into the stone your dreams and goals and then carry it with you to reinforce the energy of your future pursuits.
Gemini: your stone for this year, Rhodonite, is a powerful stone for bringing stability into relationships. This year you have experienced changes in your relationships with yourself and those around you, bringing clarity and a stronger sense of your base of support. Your stone for December is Kunzite. Kunzite unifies the Heart Chakra with the Throat and Third Eye. This supports your efforts to communicate clearly and intuitively in all of your relationships. Meditate while holding Kunzite to your Heart Chakra to activate its unifying properties.
Cancer: your stone of the year, Blue Lace Agate, is a powerful Throat Chakra stone, supporting your clear communication and validation of your own feelings and needs. This year you have become more assertive with your loved ones and those who do not always hear you. Your stone for December is Amazonite. Amazonite soothes aggravation and brings balance to the emotional body. Use it as a worry stone in times of stress to bring yourself back into balance.
Leo: your stone of the year, Rose Quartz, is a powerful Heart Chakra stone. You have been though a tremendous transformation in love for yourself. You end this year standing in a position of love for yourself and a firm internal foundation, you know who you are! Your stone for December is Malachite. Malachite is an excellent stone for clarifying your emotions, helping you further express your needs and wants and validate yourself. Carry it in your pocket and use it as a worry stone as you continue on this path of transformation.
Virgo: your stone of the year, Fluorite, is a powerful stone of spiritual transformation. This year you have experienced exponential growth in your spiritual connection and a clarity of beliefs. Your stone for December is Clear Quartz. Clear Quartz is a Master Healer that brings balance to all of the Chakras and strengthens your connection to the divine. You have done the internal work, now it is time to move forward in a more public way. Carry a Clear Quartz point in your pocket to support your continued spiritual growth.
Libra: your stone of the year, Black Tourmaline, is a powerful grounding stone. This year you have worked on developing stability in your life. You have created a firm foundation to work from. Your stone for December is Smoky Quartz. Smoky Quartz connects the Root and Crown Chakras, making it possible to stay grounded and connected to the divine. Use it in meditation to develop your divine connection.
Scorpio: your stone of the year, Carnelian is a powerful stone that supports trust of yourself. You have spent this year learning to trust yourself, which has developed into more trust for those you are close to. You trust your judgment more now than you have before. Your stone for December is Orange Calcite. Orange Calcite is a great stone for inspiring creativity. Now that you trust yourself it is time to express yourself! Hold Orange Calcite while meditating to receive inspiration.
Sagittarius: your stone of the year, Yellow Topaz, is a powerful Solar Plexus stone that supports your expression of your true self. You have spent this year identifying who you truly are and revealing that truth to the world. Your stone for December is Honey Calcite. Honey Calcite is a stone of support. It's energy helps to boost your personal power center, fortifying you for opposition form those around you. Carry it in your pocket and use it as a worry stone to boost your personal power.
Capricorn: your stone of the year, Ametrine, is a stone that connects the Third Eye and the Solar Plexus. The more you trust yourself, the more you trust your intuition. You have been strengthening this connection all year. Your stone for December is Lepidolite. Lepidolite supports expansion in the Third Eye. Now that you have a solid trust of your intuition it is time to make it grow! Meditate with Lepidolite on your Third Eye to expand and strengthen your intuitive muscle.
Aquarius: your stone of the year, Citrine, is a powerful Solar Plexus Chakra stone. It increases confidence and supports attraction of prosperity. You have spent this year increasing your confidence in order to attract what you truly want into your life. You have learned that what you put out is what you get and put this to work for you. Your stone for December is Yellow Calcite. Yellow Calcite supports you as you continue to keep your vibration high and attract what you want into your life. Use Yellow Calcite as a worry stone whenever you feel doubt creeping in.
Pisces: your stone of the year, Selenite, is known at the Great Transmuter. This year you cleared out much of the low-vibrating energy in your life. This may have been relationships, job, living situation or anything else that no longer served you. Your stone for December is Danburite. Danburite is a high vibrating Crown Chakra stone. Now that you have cleared out the darkness in your life, it is time to bring in the light! Meditate with Danburite to increase your divine connection and raise your vibration.
Kristi's Current Time Based Services
Kristi's Current Email Services
Kristi's Radio Show!
Connect with Kristi Here!
---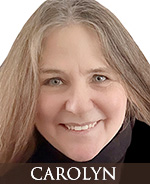 by Carolyn Ferris


Each week Carolyn Ferris will pull from her hand designed Tarot cards to reveal a message for us. Carolyn has been a psychic for many years and has a substantial amount of notoriety with her art. She has created art for many clients such as Timothy Leary, Santana, The Fillmore, and Moonalice.

Her artwork can be viewed at her web site www.carolynferris.com!

Her Psychic site, where you can view her Oracle card is:www.IntuitiveReadings.com!
---
On Planet Zany
© 2012 Moonalice & Carolyn Ferris
This is the week to push the limits of some absolute crazy fun, to find your wild side. Wear some red shoes, take a helicopter tour, rent a camel, go skiing. So many choices to pull you into some pleasant over the moon activities.

Special 30 Minute Reading From Carolyn
Although reading with the cards is not my usual way of doing psychic readings, If you would like me to use my cards for your reading I have created a special pricing and instructions just for the Power Peek readers.

The Link below will give you super low pricing on my 30 minute readings. If you are already a client of 12listen then it's as easy as clicking the link and making the purchase. The next time you call me you will be automatically granted the special pricing. If you are new to 12listen.com you will be prompted to set up your free account! Don't miss this opportunity! CLICK HERE!
P.S.
Before this special priced reading, be at your computer and call up the web address www.OracleDeck.com , there will be a display of cards turned upside down. Make the call to me, and one by one you'll turn your card and I'll interpret a special meaning in regard to your situation or issue! Give it a try, have the cards right there in front of you to study as you receive your special Power Peek reading!
If you call me for a reading outside of this special, I will not use my cards but solely our psychic connection.
---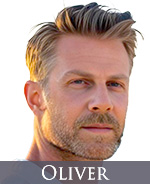 by Oliver

Welcome to your weekly affirmative prayer channeled just for The Power Peak. I often say work with the prayer as you feel guided to, but if I were to guide you, or at least make a suggestion, what I might suggest would be to memorize the words or at least the affirmative part that specifically address the condition. For instance for this week's prayer that would be the part that says - "life unfolds effortlessly bringing me to a place where feeling satisfied and fulfilled comes naturally.
Many Blessings,
Oliver
"The One and only, The Absolute, Spirit ... is right where I'm at, I know this and I feel this. I co - create with Spirit my life daily and as I do so life unfolds effortlessly bringing me to a place where feeling satisfied and fulfilled comes naturally. I am living within Spirit, I am Spirit expressing and I do it in love and joy. As I give great thanks to this I let it go ... And so it is!"