C.A. Brooks
If you are looking for a reason to celebrate, this week you won't have to look far. On Monday you can set intentions on the New Moon in Aquarius at dawn, and eat Chinese Food and participate in traditional Dragon Dances celebrating the Chinese New Year that same evening. On Tuesday we can party like there is no tomorrow with Mardi Gras. Of course there is a tomorrow, Ash Wednesday, the beginning of the Catholic observance of Lent, the season of prayer, fasting, and self-deprivation. Which is why we have to eat, drink and be merry on Tuesday!
Also this week Mercury enters visionary and friendly Aquarius and only the most stubborn of souls doesn't at least make a cursory nod toward the celebration of Valentine's Day on Sunday.
I'm not an expert in Chinese Astrology, more a dabbler so I decided to see what the experts are saying about this year of the Fire Monkey. I came across a description that included the word 'alacrity.' Not exactly a word that rolls off the tongue at a cocktail party. Being a bit stymied, I looked it up. It means 'a quick and cheerful readiness.' Wow, I love this! If I remember nothing else about the Year of the Monkey, I will remember this. I got a chill when I saw the definition and thought, how would our lives be changed with the adoption of this one simple quality and attitude – a quick and cheerful readiness.
Within this one small phrase a host of messages arise including: don't let the past predict the future; release previous hurts and disappointments; expect the best and highest; if anything can go right, it will; be ready for the opportunities that surely will find you, and greet everyday with expectation and with a smile. I know you have millions of others coming into your heads just about now.
The New Moon in visionary Aquarius on the morning of the Chinese New Year will bless your every intention. Please think about including making one of them your intention to approach tomorrow, and maybe every tomorrow, with 'A quick and cheerful readiness.'
Until next week, let go and wear loose clothes.
by Kristi Brower
Monday - Energetic Intelligence*Spirit Guide Communication with Kristi Brower
In this class you will learn to connect with your High Heart Chakra and how to learn to use this chakra to clear negative energy from any situation.
Register for Monday's class here
C.A. Brooks
Thursday - NEW on 12Academy – Astrology 801 – Introduction to Horary Astrology – An Ancient Tool for Finding Answers. This exciting tool for answering questions is still a popular technique in the Astrologer's toolbox. Instead of using an individual's birth information, a question is posed and a chart is calculated for the moment the question is formulated and understood. Like other oracles, it works amazingly. Horary Astrology is best suited to intermediate and advanced students with an understanding of planets, signs, houses and aspects, but can also be an inspiration for beginners, who wish to be introduced to what's possible! Register here
C.A.'s current Time Based Services
C.A.'s current Email Based Services
FEBRUARY 8
MOON in AQUARIUS
Moon Void of Course 6:39 am (PST) – 12:31 am Tuesday morning
New Moon 19 Aquarius 6:39 am (PST)
Chinese New Year – (Red) Fire Monkey
The Week could be off to an auspicious start with a visionary new Moon in ground-breaking Aquarius. However, don't be offended if everyone doesn't applaud your great new idea. After meeting up with the Sun, the Moon drifts into a void of course pattern for the rest of the day dissipating the energy of even the most energetic of fresh starts. Mars the planet of action is still within range of being in a cranky connection to the Aquarian planetary ruler – Uranus. This energy dances and plays with us throughout the spring and summer making it difficult to know when our motivations are truly inspired and when they are radically off-base.
Today is the beginning of the Chinese New Year. 2016 is under the influence of the quick-witted, brilliant, creative, innovative, impatient and cagey Monkey. Just like the New Moon in Aquarius, this is a time to think outside the box, dream up the impossible and take calculated risks.
Daily Muse: Never be afraid to trust an unknown future to a known God.
(Corrie ten Boom)
FEBRUARY 9
MOON in AQUARIUS/PISCES

Moon enters Pisces 12:31 am (PST)
Fat Tuesday/Mardi Gras
Any thoughts of moderation, sensibility, or sticking to a rigid set of rules (or diet!) fly right out the window today as the Moon in imaginative Pisces connects with Pisces' planetary ruler, transcendent and mystical Neptune. Rules are for the uninspired! Throughout the day we move happily towards a positive alignment between Venus the planet of love and values, and Jupiter the planet of faith and expansion.
This is a usually a very feel good connection and can be great for enjoying ourselves and for relationships; but, it comes with a shadow side – especially when the Moon is in misty-eyed Pisces. Jupiter can encourage us to excess and Venus follows along thinking, 'if I love it, want it, or it feels good, what could go wrong? Hmmm…let me count the ways. No need to get judgmental. Just be aware our ideas about what's best for us may be a little skewed today. It's not a day for moderation, but we can possibly limit any potential negative repercussions by being aware we are 'under the influence.'
It's no mistake this energy lands on what we traditionally call 'Fat Tuesday', or Mardi Gras, and the day before the Catholic season of Lent. If memory serves me, the season of Carnival concludes on Fat Tuesday with an all out celebration of food, drink, dancing and you know the rest. Since Lent is associated with prayer, fasting, and deprivation, no wonder we have to go crazy in anticipation. But stop for a moment and think about this as you go through your day. Isn't this a form of scarcity thinking? I have to over-consume today because there won't be enough tomorrow?
Let's party consciously knowing we receive both today and tomorrow exactly what we need.
Daily Muse: Today well lived makes every tomorrow a sacrament of joy. (Robert Henry Holmes)
Today on Simpletales my guest is Vedic Astrologer and Mystic, Mo Abdelbaki. This week is rich with topics so I know we will touch upon a few that will delight you. Find us live on 12Radio.com at 10 am Pacific 1pm Eastern. Once there, click the CHAT link and come play with us in the 12Radio Private Group on Facebook.
Listen later 'On Demand' via the 12Radio.com website.
FEBRUARY 10
MOON in PISCES
Moon Void of Course 8:25 pm (PST) – 1:55 am Thursday morning
We are emotionally not ready for the party to be over. The Moon in dreamy Pisces resists any attempts at structure or to impose limitations today. The Sun in forward thinking Aquarius feels hampered by a connection to Jupiter in detail-oriented Virgo. Sometimes we just want to be revolutionaries without thinking about the annoying minutiae. Jupiter may slow us down a bit, but hopefully not longer than necessary to make sure our shoelaces are tied and the car fuel tank is sufficient for the tasks and adventures we have planned for the day.
A well known movie director told a late night show host that unless impossible, he eats the same lunch every day at the same time. Before you jump to a judgment of 'boring', note he explained he didn't want to spend his creative energy on what he considered mundane, yet necessary details like deciding about lunch! We may or may not agree with him, but you probably do agree the necessary tasks in life, are just that, necessary. We can find ways to simplify our routines and choices so that our innovative and creative juices can be re-directed to whatever we identify as important.
Daily Muse: Intuition is the key to everything, in painting, filmmaking, business - everything. I think you could have an intellectual ability, but if you can sharpen your intuition, which they say is emotion and intellect joining together, then a knowingness occurs. (David Lynch)
FEBRUARY 11
MOON in PISCES / ARIES

Moon enters Aries 1:55 am (PST)
It's likely to be 'full steam ahead' as the Moon rushes into energetic Aries early this morning. This energy is motivational with the only caution being we can easily dissipate our energies with a need for speed – jetting around with little or no idea about our real purpose.
Thinking about 'purpose' is particularly important later tonight when Venus makes a connection to illusionary Neptune. If you find yourself waxing nostalgic about the past and thinking you can recapture it by repeating it, think again. Under this influence we might try to re-connect with an old love or possibly go on a shopping spree filling our closet or home with ideas from the past. Before you send that e-mail, pick up that phone, or click the 'submit order' button on the on-line shopping site, take a few minutes to reflect. If you are feeling lonely, reaching out to someone new may be a better idea. And try to be aware of the feeling you are trying to get by making that purchase. If we act unconsciously we are likely to be second guessing ourselves tomorrow.
Daily Muse: When we are authentic, when we keep our spaces simple, simply beautiful living takes place. (Alexandra Stoddard)

NEW on 12Academy – Astrology 801 – Introduction to Horary Astrology – An Ancient Tool for Finding Answers. This exciting tool for answering questions is still a popular technique in the Astrologer's toolbox. Instead of using an individual's birth information, a question is posed and a chart is calculated for the moment the question is formulated and understood. Like other oracles, it works amazingly. Horary Astrology is best suited to intermediate and advanced students with an understanding of planets, signs, houses and aspects, but can also be an inspiration for beginners, who wish to be introduced to what's possible!
FEBRUARY 12
MOON in ARIES

A bevy of lunar connections to planets intensify the emotional energy today especially in early morning when powerful Pluto and radical Uranus get into the act. This Aries Moon is inspired and enthusiastic, maybe too much so. Expect the possibilities of confrontations, even explosions as two wills collide. I'm thinking something a little more serious than 'Leggo my Eggo!' However, Fire Moons erupt and move on; so any issues raised might quickly burn out and fade away as we find more meaningful distractions to capture our attention.
The Sun's alignment with the Moon this evening can be a win-win; but later; when the Moon squares Venus, we're back to the drawing board wondering if we are putting our energies and resources in the right places.
P.S. Don't listen to or participate in idle gossip today – it's conversation without a worthwhile purpose!
Daily Muse: It's no wonder that truth is stranger than fiction. Fiction has to make sense. (Mark Twain)

Today on A Course In Miracles we'll continue to explore the possibilities of life in our right minds with guest Bruce Rawles. We'll explore the often misunderstood concept of 'holiness' as expressed in ACIM Workbook Lessons 35 through 39. Find us live on 12Radio.com. Once there, click the CHAT link and come play with us live in the 12Radio Private Group on Facebook.
FEBRUARY 13
MOON in ARIES / TAURUS
Moon Void of Course 2:32 am (PST) – 3:35 am
Mercury enters Aquarius 2:43 pm (PST)
This might be a good day or evening for Valentine's celebrations with the Moon in Venus-ruled Taurus; and Mars the relationship planet that oversees sexuality making a sexy connection with expansive Jupiter. Mars is in passionate Scorpio whereas Jupiter is in private Virgo. At first you might think the two don't mix, but that's not necessarily true. Virgo just needs to be seduced with the right words and attitudes. And did I mention cleanliness? Don't even think about showing up to this girl's door without a proper bath or shower and attire.
We don't have to experience this energy as sexual; we may very well translate the passion of Mars in Scorpio applied to any number of private infatuations or obsessions spurred by Jupiter in Virgo. That's the key – put your passion where your interest lies.
Thinking Mercury takes a radical turn as it enters visionary Aquarius today. This turns our thoughts to what we consider higher levels and superior concerns. Aquarius is the sign of friendship and favors strong relationships built on shared ideas over those built on emotion and sentiment.
Overall the emotional tone is loving and grounded today with the Moon in calm and sensual Taurus. Tonight as the Moon connects with compassionate Neptune, the ability to overlook flaws or slights is accentuated. This energy is dreamy and forgiving.
Daily Muse: Let us always meet each other with a smile, for a smile is the beginning of love. (Mother Teresa)
Although there should be plenty of good will under the influence of a loving Taurus Moon, there is also a thread of competition or let's call it the energy of trading off. Getting our needs met requires a willingness to give and take and work collaboratively with others towards joint goals. We get into truth-telling mode as the Moon connects with Pluto today and feel buoyed with more enthusiasm as the Moon connects with Jupiter. Makes sense – let's only increase what we desire!
A lunar opposition to Mars in focused Scorpio brings competing needs into focus. Where are we willing to compromise, share resources, or bend a little bit? As we move into evening the first quarter of the lunar cycle closes with another question. When the rubber meets the road, what are we willing to sacrifice of our personal passions or creature comforts for our more idealistic visions and goals? None of us usually like looking very deeply at where we bend our principles when it comes to satisfying a want or need. Of course I want to think of myself as living a cruelty-free life, but does that mean I have to give up my half-and-half? Will I?
Daily Muse: Live simply that others may simply live. (Quaker precept)
---
The Power Peek is brought to you by: Mark Husson
In case you haven't been part of the communication stream, 12Radio.com had to search for a new carrier because our old one (live365.com) closed it's doors on Jan 31st giving us two weeks notice.
After a remarkable recovery thanks to the extraordinary efforts of my staff, we are still on the "Internet Air Waves" without having missed a day but not without a casualty to our 12Radio app.
Updating the app means resubmitting it to Apple and waiting for approval again, so in the meantime, all you have to do is get to www.12radio.com and click "Listen". You can hear us on all your devices. and if you are a member of TuneIn and have the app, you can listen to us that way as well.
We have some amazing new shows and your old favorites are still here as well. I hope you'll listen in and support our endeavor as we continue to bring you 24hours of inspired content each day.
---
Don't forget about our fully Moderated Gratitude Board®! It's also located on www.12Listen.com on the bottom left. It is a place where you can safely put what you are grateful for without fear of having to say who you are. The board is anonymous and asks nothing of you. Use it to put what in your life makes you happy and I suggest using it as a way to affirm your trust in your life by giving thanks for things that haven't even happened yet - kind of like an affirmation of your trust in your life and in your Divine connection. Put as many things as you would like up there, there is no limit.
---
Links you may like:
Subscribe to The Power Peek
Subscribe to The Mark Husson Show Newsletter
Get a computerized Astrology Chart!
Get a Psychic Reading
Subscribe to Mark's Pod-casts
Visit Mark's Blog
---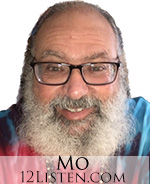 by Mo Abdelbaki
I've been thinking about mindfulness. The concept of mindfulness isn't really that complicated. It can be overburdened with dogma, or confounded with spirituality, making it seem out of reach, but the reality is, it's as simple as thinking.
I watch people text, read books, smoke bongs, eat double-decker cheeseburgers, drink beer, apply makeup, change clothes and even change diapers while driving. This lack of awareness of the laws of physics, or the basic reality of cause-and-effect terrifies me. This may be the far end of the spectrum when it comes to a lack of mindfulness, but you might be surprised to discover that you and I may not be too far away from those who are unaware, but in a different way.
It's easy for us to become involved in something, whether it be at work, or simply surfing the Internet, and suddenly realize that more time has passed then we imagined. Time has a habit of being elusive, unless we're aware of it. There's nothing wrong with this, unless we end up not having enough time to do the things we absolutely must, or want to do. I'm certainly not immune to this problem. Once I begin writing a column, or researching my many strange interests, I create a stream of thought that often leads to time-loss. I put off taking a break because I'm afraid that I'll lose my stream of thought. This stubbornness becomes a detriment to my muscles, eyesight, bladder and general mental health.
Mindfulness can change the way you deal with the world around you, which will, in turn, totally transform your inner world and how you deal with everything. Since we're all connected to our digital devices, instead of having them drag us into a world of numbness, let's use them to increase our mindfulness. To this end, there are numerous apps, both in the Android and OS formats, that deal specifically with mindfulness and awareness. Some of these are simple and free, which makes the most sense to me, and some are complex and cost a little money. Since this may be something new to you, I suggest going with an inexpensive and simple bell that chimes every half hour, or perhaps even randomly throughout the day.
Here's how it works in its simplest form. Let's say you're laboring on your computer, putting together a bid for your company, Cogswell's Cogs. You're knee-deep in a spreadsheet, when a gentle bell rings. If you're a Pavlovian dog, you will begin to salivate. Otherwise, you'll take a moment from what you're doing, sit up straight, close your eyes and take 3 to 5 deep breaths. If you like, you can see a beautiful landscape in your mind's eye to go along with those breaths. When you're done, open your eyes and get back to work before the boss catches you slacking off. That's all there is to it. You have successfully practiced mindfulness, at least one version of it.
Of course, mindfulness can be viewed as something much more complex, having to do with meditation and years of practice. That's not what I'm advocating at this point, unless you wish to seek that path. Keeping it simple is the key to a successful practice. Should you decide to go further later, you can do so. For now, make it as easy on yourself as you can.
There are other ways to observe the moment. (Aha! Spend some time thinking about what observing the moment really means and you just might say Aha, too.) I use nature to do so. For example, every time I hear a peal of thunder, I stop and take a moment to feel the energy of nature around me. If I'm deep in concentration and something disturbs me, I take it as an opportunity to engage in mindfulness. Rather than be annoyed, I close my eyes take a few breaths and shake off the tensions of the world; then I get back to work.
Every single time I see a rainbow, I stop and observe it for a while and try to be as much in the moment as possible. I can pretty much tell you exactly where I was when I saw most of the rainbows in my life. I cherish those moments, not simply because I like rainbows, but because I was mindful and present. Mindfulness brings us closer to ourselves and to nature in general. Those of you who watched the lunar eclipse last September and saw the Moon rise as it was entering the shadow of the Earth, will probably never forget it as long as you live. If you've ever been present for a total solar eclipse, I'll bet you can remember, in detail, whether you stood or sat, what you heard and how you felt.
Unusual experiences in life can certainly bring us into immediate mindfulness, but the good news is that we can have it several times a day on our own. Eventually, you may not want to rely upon external sources to bring you to mindfulness. You might put a chime on your desk and find that every now and then, you have the urge to make it ring. Eventually, you'll find that you crave mindfulness more and more and that each time you spend a few seconds simply being, you become more aware of balance and feel less stressed out.
Keep it simple and embrace how powerful this easy tool can be. Just remember, our mindfulness will affect others and through that, change can be made. It begins with us.
Until next week, I wish you all peace and love.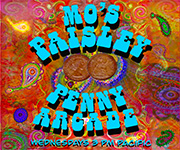 Remember, I'm an advisor at 12listen.com and would love to be of service.

Need a launch date?
Get the Perfect Launch Report!

Visit me at Facebook.com/MoTarot I'd love to hear from you!
by Kristi Brower

Our energy bodies (auras) are amazing and intelligent! Did you know that your aura protects you from most low vibrating energy you come into contact with? Think of your aura like an energetic skin, protecting your delicate insides (Chakras) from harm and attack. When your aura is strong it acts as a barrier, and low vibrating energy, attachments, and dark entities are simply repelled away from you.

There are lots of things that can weaken your aura and allow in undesirable energies. The good news is most of these things are preventable and /or fixable. Think of your aura like a light bulb on a dimmer switch. When the dimmer is turned down your aura is weak and vulnerable. Lack of sleep, illness/surgery, and drug and alcohol use, are some of the causes of a weak aura. Other causes are Root Chakra misalignment, negative thinking and giving more than you receive.

There are lots of ways to strengthen your aura, keeping your dimmer turned all the way up! The first is to be aware of what you are putting into your body. High vibrating foods and drinks help to keep your aura strong. This means whole, live foods and pure water. If you are not sure about something hold it in your hands and ask yourself, is this good for my aura? You will feel the answer in your heart.

Illness and surgery weaken your aura. It is important to have a session with and energy healer after a long illness or surgery in order to repair any damage to the energy body.

Getting plenty of sleep is good for your energy body, just like your physical body, it needs time to repair and regenerate.

Drugs and alcohol lower your vibration, turning your dimmer switch down.  In my experience, addicts, particularly Meth, Cocaine and Heroine, have very weak auras and are susceptible to dark entity attachments.  I see people in recovery in my practice and clear these attachments and strengthen their auras to help their recovery efforts to be more successful.

Having a strong Root Chakra is important for aura health. We draw energy from the Earth through our Root Chakras. This energy powers our physical and energy bodies. Daily grounding is important to keep this energy strong. A simple way to ground is to stand barefoot on the floor (or on the ground outside) and visualize red tree roots growing out of the bottoms of your feet, sending them deep into the Earth, anchoring like a tree to the Earth. After you send your roots down, draw energy up from the Earth into your Root Chakra. Feel this energy rise up through your energy body and out your Crown Chakra. This practice reconnects your Root Chakra every time you do it, ensuring a strong connection.

Negative thinking lowers your vibration and attracts the very things you are worried about. Keep a gratitude journal, writing down 10 things you are grateful for every day. This will get you in the habit of thinking positive thoughts.

It is so important to balance giving and receiving in your life. Be sure that you allow as much time, attention and support to be given to you as you give out. If you just give and give or take and take your energy body is out of balance, weakening your aura.

Aura strength fluctuates all the time and is easily corrected.  Close your eyes and ask yourself "How bright is my light bulb?"  Visualize it and decide if you need to turn up your dimmer. Easy ways to give your aura a boost are: take a sea salt bath, listen to your favorite upbeat song, meditate, hold a piece of Selenite, laugh, drink some water, go outside, make a gratitude list, talk to a friend, get a massage or an energy healing session.

Join me for my class, Energetic Intelligence-The High Heart Chakra, on Monday, 2/8 at 7 pm pst on 12academy.com.

Blessings!
Kristi

Join me for Energetic Intelligence on Monday 1/25 at 7 pm PST on 12academy.com. This week we will be working learning skills to communicate with our spirit guides, archangels and ascended masters!

Kristi's Current Time Based Services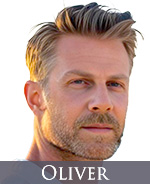 by Oliver
Oliver is there any such thing as luck?
It may often seem that some people achieve what they desire much easier than others; like they have "luck on their side". I'm not necessarily certain that it has anything to do with luck as much as it has to do with the right frame of mind. To me using the term luck indicates that something outside of ourselves is in charge and I find that very dis-empowering. I would like to believe each and every one of us has the ability to achieve great things here in life as long as we apply ourselves and keep a positive mind.

I think that luck is something that we place on a well timed circumstance that makes us happy. For example the people missing their plane because of traffic are not feeling lucky in the moment, but they do feel lucky when they hear about the delays that plane had or the bad service they missed! The point is, that we are always surrounded by forces that help to make our lives better and LUCK could be that moment where we actually are able to recognize that.
"As I breathe in the eternal life force that is Spirit I know I am gently guided here in life to achieve all my dreams and all of my desires. I act effortlessly when opportunities arise and I keep a positive frame mind while seeing myself reaching the finish line. Grateful for this Truth I let it go … And so it is!"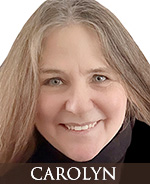 by Carolyn Ferris
Each week Carolyn Ferris will pull from her hand designed Tarot cards to reveal a message for us. Carolyn has been a psychic for many years and has a substantial amount of notoriety with her art. She has created art for many clients such as Timothy Leary, Santana, The Fillmore, and Moonalice.
Her artwork can be viewed at her web site www.carolynferris.com!
Her Psychic site, where you can view her Oracle card is: www.intuitivereadings.com!
---
Oblivious (encore)
© 2010 Carolyn Ferris & Moonalice
This image is about going with the flow. Although she is oblivious to the very large bee on her head and her swing's stability is in question over such a high view point. This woman is taking time out with her book and her friend, the hummingbird, while having a relaxed time. Beauty surrounds, she is in the moment and noticing the bright side of life.
---
12Reports is where you can order Astrological Reports compiled by computer. I promise an immediate correction on any errors regardless of whose mistake it is. You order and Pay THEN you get sent a form for the details.
---