C.A. Brooks
When I did my usual peek into the Cosmic Dance for this week, my first thought was 'Go Big or Go Home'! Upon closer inspection, I'm tempted to forget the last part, since I'm not sure going home, going back or returning to a current situation is an option. Multiple planetary hookups are bound to light the fire of inspiration, stir our imaginations, and motivate us to action. In one way or another, our lives are about to change, in a good way and there is no going back.
In astrology the element of fire, which is represented by Aries, Leo, and Sagittarius, is associated with energy, enthusiasm, freedom and the desire to inspire and be inspired. This week the fire signs are front and center and we have more than enough fuel to build a bonfire of epic proportions. The underlying structure has been in place for awhile with revolutionary Uranus in Aries, optimistic Jupiter in Leo and manifesting Saturn in Sagittarius – a powerful trio all on their own. This week, with Venus and Mars also in Aries and the Moon joining the party by transiting through Leo, the temperature is rising. Are you beginning to get the picture?
This week, we add the pièce de résistance to the picture. Early on Tuesday morning, Jupiter the planet of expansion makes a perfect harmonizing trine (120 degree angle) with Uranus the planet of originality. What a beautiful thing indeed! These don't come around too often since it requires that both planets be in signs of the same element (fire, earth, air or water). Jupiter's entrance into fiery Leo last August set up the chance for this fabulous connection with Uranus in Aries to occur three times. (This is the second; the first occurred last September 25th and the third is coming up in June.)
Jupiter is the planet of expansion because it represents our desire to find greater meaning in our lives. Uranus is known as the Great Awakener because if smashes through conventional ideas and beliefs, and dares us to imagine something different. Each occurrence of these two coming into alignment, although similar in nature, has its own unique characteristics and profile. Last September, we were encouraged to look at how our actions are based on our beliefs and to question the truth of the guidelines we let shape our behavior and world view. This time, I don't think we will settle for just questioning; this time we take action.
Recently I was introduced to a powerful little book based on A Course In Miracles called 'Your Owner's Manual' by Burt Hotchkiss (thank you Mark!) To paraphrase, it says, we act on our beliefs believing them to be true. But the strength of our belief does not have any real influence on whether or not our beliefs are actually true. If we believe the world is flat, we will act accordingly and limit our actions and behaviors to insure we don't fall off the edge and into oblivion. The strength and the intensity of our passionate belief will not change the reality, but very importantly, it will have a significant influence on our behavior and our perception of the world. Our beliefs in effect are the design of our limitations and boundaries.
This week, not only will some cherished beliefs be challenged, but some of the inner structures and guideposts we have trusted and put our faith in will come tumbling down. Not because an external event causes this to happen, but rather because the fire of our inner spirit has grown restless and is tired of living within the confining space of a world that is flat. The Jupiter Uranus alignment will be helped along with a Full Moon in Virgo on Thursday which encourages us to integrate both the thinking mind with imagination and intuition.
Jupiter is the storyteller. What story are you telling about yourself and your world? What story would you like to tell? Take a few risks; challenge a few 'sacred cows'; unburden yourself; and spread your wings. The world is waiting, not to mention your spirit!
Until next week, let go and wear loose clothes.
Tuesday on Simpletales – Please join me and my guest, Angel Intuitive and Medium, Anita Ahuja, for a look at the energy for March. You will find us at 11am Pacific – 2 Eastern on 12Radio.com and in the Private Group on Facebook
Thursday on 12Academy – Astrology Basics – Session 5 we begin our discussion of the importance of the Planets starting with the Sun and Moon. Our conversation will include the significance of New Moons, Full Moons and Eclipses. The New Moon Solar Eclipse on March 20th and Full Moon Lunar Eclipse on April 4 will be included in the discussion. Click this link to register
Big News for 12Academy –If you missed previous classes it's not too late to jump in to our discussion of planets. If you want to catch up, Handouts and Class Recordings for Sessions 1- 4 are now available as e-mail based services on 12Listen.com. Listen to Simpletales on 12Radio on Tuesday for a discount coupon code for this week's class.
Friday on A Course In Miracles with C. A. Brooks we'll continue to explore the possibilities of life in our right minds. Please join us at 8am Pacific – 11 Eastern on 12Radio.com. Private Group on Facebook
C.A.'s current Time Based Services
C.A.'s current Email Based Services
MARCH 2
MOON IN LEO
The cosmos is singing the praises of inspiring and motivational fire energy today as the Moon in self-expressive Leo aligns with Saturn in the aspiring fire of Sagittarius, with Mars, Venus and Uranus all in fiery Aries, and finally at the end of the day meeting up with good-hearted Jupiter, the story-teller, also in Leo.
There are times to listen and there are times to speak up. I'd say today is one of those days to spread your wings and test the waters with new ideas and to express your inner genius. Although we all want the recognition and the applause, let's face it, everyone doesn't get us! Today I don't think we will find that fact distressing – mildly annoying maybe, but not painful! When we can find happiness in the idea of being on our own path and allowing our lives to open and flower according to our inner guide and plan, then we are joyful indeed. Go bold!
Daily Muse: Genius is talent set on fire by courage. (Henry Van Dyke)
MARCH 3
MOON in LEO

Moon Void of Course 12:47 am (PST) – 3:58 am Wednesday morning
Jupiter trine Uranus 4:27 am (PST)
When I invited you to 'Go Bold' yesterday, perhaps I should have cautioned you to save some energy for today as the cosmos is even hotter! Two cosmic events are bound to light your fire. Perhaps the more notable of the two happens early this morning as Jupiter the planet of faith makes a perfect harmonizing trine (120 degree angle) with Uranus the planet of revolution and originality. This is the second of three hookups between these two planets and change is on the agenda. Jupiter expands and Uranus shatters the conventional and outdated. No matter how settled or comfortable a situation may seem to be, appearances can be deceiving. If your inner spirit is not feeling in alignment with your outer reality, it's likely you will find a way to make some important revisions and renovations.
This planetary coupling can be headstrong and fearless. It's unlikely we will let distractions keep us from an identified goal or target at this time. Imagine what they can do together to move things forward! For some people this planetary pairing will mean a new home, a change in job or career, a financial windfall, or positive changes of all kinds.
Even though Jupiter and Uranus together can be like a couple of feisty teenagers, impatient and impulsive, logic is on our side when Mercury in cool-headed Aquarius and purposeful Saturn make a quick and potent connection today. It's time to take action, but thankfully this latter alignment will help insure our plans are not just inspired but also grounded in clear thinking.
Daily Muse: A vision is not just a picture of what could be; it is an appeal to our better selves, a call to become something more. (Rosabeth Moss Kanter)
Today on Simpletales Please join me and my guest, Angel Intuitive and Medium, Anita Ahuja, for a look at the energy for March. You will find us at 11am Pacific – 2 Eastern on 12Radio.com and in the Private Group on Facebook
MARCH 4
MOON in LEO/VIRGO

Moon enters Virgo 3:58 am (PST)
The Moon quietly slips into tidy and methodical Virgo this morning looking forward to a quiet day where we can conveniently order the events in our lives according to a pre-set plan and agenda. That may be what we have planned, but Venus has another idea. The planet of love, money and values is over the top with expectations and desires as she forms a trine with Jupiter first thing this morning. A few hours later, our desire is inflamed looking for the new and unusual when Venus hooks up with innovative Uranus. And before the day is done, the goddess of love will face a challenge from Pluto the planet of transformation.
Jupiter encourages us to expect and reach for more; Uranus instills the taste for freedom; and Pluto eliminates the unnecessary to pave the way for a makeover. As Venus runs the gauntlet, we will experience a variety of feelings. The Virgo Moon may seek for a way to keep things in line, but when all is said and done, people and relationships can be messy!
Expect that love, romance, relationships, creativity, artistry and finances will be at the top of your agenda today and for the next week or so. We might be re-evaluating some choices and responsibilities we have undertaken, or seeking to balance a relationship (with people, money, or resources) that seems to have become smothering, burdensome, or just not living up to our expectations. This can include an overhaul of how we spend our time and energy. Are we getting the results we are looking for? Thankfully that pragmatic Virgo Moon will help us detach from the drama and make some necessary adjustments.
Daily Muse: I can't go back to yesterday because I was a different person then.
(Lewis Carroll, Alice in Wonderland)
MARCH 5
FULL MOON IN VIRGO

Moon Void of Course 10:36 am (PST) – 4:52 pm Friday afternoon
Full Moon 14 Virgo 10:05 am (PST)
The Full Moon in Virgo this morning, in a strengthening alignment with Pluto in no-nonsense Capricorn, and making an awkward connection to revolutionary Uranus, continues the week's theme of change through dissolving of the old and elimination of the outdated. Full Moons often indicate a phase has reached its maximum development and now it is time to share the insights we have learned or the wealth we have accumulated. This Full Moon bridges the gap between detail-oriented and analytical Virgo emphasizing the thinking mind, and spiritual and imaginative Pisces which emphasizes intuition.
The significant role of Uranus and Pluto with today's Full Moon emphasizes our need to combine logic, intuition, hope and decisiveness to see more clearly how we can move forward with purpose. It's very possible we are confused about our path or our passion. Instead of looking with honesty and integrity we are just 'getting by'. Although this unmotivated thinking and behavior is not necessarily wrong, it is not likely to feel good to our spirits which are especially awake and on fire at this time. It's time to reclaim our dreams by realizing what to diminish and release and what to feed, nurture, and expand. It can be as easy as that – focus on what you want to see more of in your life. The quote below, you have seen before – it's one of my favorites.
Daily Muse: I stand guard at the gateway of my mind and entertain only those ideas which I desire to be tangibly manifested in my life. (Sanaya Roman)

Tonight on 12Academy – Astrology Basics – Session 5 – we begin our discussion of the importance of the Planets starting with the Sun and Moon. Our conversation will include the significance of New Moons, Full Moons and Eclipses. The New Moon Solar Eclipse on March 20th and Full Moon Lunar Eclipse on April 4 will be included in the discussion.
If you missed previous classes it's not too late to jump in. Handouts and Class Recordings for Sessions 1- 4 are now available as e-mail based services on 12Listen.com.
MARCH 6
MOON in VIRGO/LIBRA

Moon enters Libra 4:52 pm (PST)
As sometimes happens in weeks with lots of cosmic events, we reach a relatively quiet day where we have time to contemplate the inner and outer changes we are experiencing. This is much to the liking of the Virgo Moon who relishes the opportunity to balance alone time with meaningful interaction with others. Quiet doesn't mean non-productive. Start your day with a moment of contemplation, meditation, or a peaceful breathing space enjoying your coffee or tea; then dive into the details of your life that need attention. When we begin our day with a sense of connection to our inner guide and purpose, we are more likely to envision the activities of the day as being threads of an interactive web of connectedness and oneness.
In late afternoon, the Moon glides into artistic and creative Libra where relationships, work, and everyday details can be elevated to a work of art.
Daily Muse: Quiet is the new loud. (Patrick Stump)
Today on A Course In Miracles with C. A. Brooks:we'll continue to explore the possibilities of life in our right minds. Please join us at 8am Pacific – 11 Eastern on 12Radio.com. Private Group on Facebook
MARCH 7
MOON in LIBRA
It's a good thing Libra is the sign of balance with a natural ability to adjust to changing rhythms. Today the Moon in this accommodating sign makes a variety of connections with planets that both speed up and slow down the tempo in alternating pulses. In early morning an alliance with Saturn sets a tone of productivity, which could get derailed by an aggressive opposition to Mars, the planet of action and motivation. One step forward and maybe two steps sideways! Rash behavior is possible. Before reacting to a situation, consider your overall goal. Are you cutting off your nose to spite your face?
This evening when the Moon get's cozy with good-natured Jupiter all seems right with the world; however a looming opposition to Uranus and a square to Pluto could put the kibosh on any late night parties or cavorting as we are more interested in freedom and pursuing personal agendas than in cooperating or meeting the needs of others.
Another interesting plot twist includes the Sun taking its annual appointment with Chiron – known as the Wounded Healer and the Healing Path or Journey. Although shining light on our perceived deficits or wounds is not something we are willing to stand in line for, this is a great opportunity for healing. I often think of Chiron not as our weakness, but rather a PERCEIVED wound or weakness. We can use the metaphorical light of the Sun to expose the truth. We are afraid of a shadow, of nothing! Can we take ourselves more lightly and less seriously? Can we learn to laugh or smile at our silly belief we are less than a divine expression of love and perfection? As we transform our own fears we become the mentors and heroes for others doing the same.
Daily Muse: Very serious things have happened, and they are very serious if you look at them through the eyes of the body or through the eyes of the wrong teacher – the teacher of the Holy Frown, instead of the teacher of the Holy Smile. Everything rests on that. (Ken Wapnick, A Course In Miracles teacher)
MARCH 8
MOON in LIBRA
Moon Void of Course 6:24 pm (PST) – 6:10 am Monday morning
Daylight Savings Time pushes the clocks forward one hour
Love, relationships, and getting what we think we want and deserve is back on the front burner today with the Moon in partnership-oriented Libra opposing Libra's planetary ruler Venus. The planet of love may be a bit uncomfortable over in courageous and fiery Aries, but nevertheless is ready to fight for what she wants. However, for us, this could translate into a bit of confusion as we are determined to meet our own needs, but realize the importance of compromise and collaboration to relationships. It doesn't escape our notice that we might be sabotaging our own happiness by being headstrong and stubborn. It's a conundrum that's not helped by Venus making an awkward connection to Saturn!
Fortunately we can cool our jets this evening when the Moon aligns with clear thinking Mercury in emotionally detached Aquarius.
Daily Muse: As a kid, I'd go into the bathroom when I was having a tantrum. I'd be in the bathroom crying, studying myself in the mirror. I was preparing for future roles. (Adam Sandler)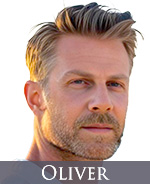 by Oliver
Let us go back five steps and explore the first step "Recognition" just a little bit more. It calls for us to recognize that there is but "One" energy, "One" life force in this Universe. It may sound all great, and absolutely fantastic, but at times it can feel very confusing, if not overwhelming, to define what that "One" is. I view the "One" as the seen and also the unseen, I view the "One" as that which I can explain, but also that which I cannot explain. It exists within itself and any given name would describe it perfectly. When I speak the affirmative prayer for others I often say Spirit, because I feel a deep connection to that word, however many feel really good with the word God and others don't. I usually say that whatever immediately aligns you with that which cannot be described and at the same time can be described that which is your source, call it that. You are not separated from it and it does not judge.
"There is One Truth and it is my Truth and it lives inside of me. I call upon it and it knows only to respond perfectly to my inner deepest most desire. I am it and it is me and I call it Spirit and as I know this truth I am forever aligned with this true and most everlasting impact of joyous energy. Happiness is mine and I live it now, I live it in every moment and I live it in all that I do. I am grateful … and so it is!"
The Power Peek is brought to you by: Mark Husson
Click Here to get on 12Promotions Mailings!
Did you hear? All classes are recorded in an MP3 format and sent to you via email whether you were in the class or not. All you have to do is register and the class is YOURS! Now time doesn't have to be a problem!
♥ Katt's Psychic Development W Tarot #2
♥ Numerology-Life Cycles w/Krystene
♥ Advanced Angel Communication
♥ Astrology Basics - The Sun and Moon

Links you may like:
Subscribe to The Power Peek
Subscribe to The Mark Husson Show Newsletter
Get a computerized Astrology Chart!
Get a Psychic Reading
Subscribe to my Pod-casts
Visit my Blog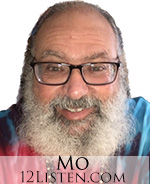 by Mo Abdelbaki
There's a lot of impatience in the world.
It seems that everybody wants everything right now. There's nothing wrong with that attitude, except for the fact that the Universe doesn't work that way.
To be honest, I wish instant gratification was the way of the planets. There are times when being patient is more difficult than not. There are also times when being patient doesn't necessarily pay off in as big a way as it ought to.
Still, in the long run, being patient is going to make you happier and keep you from chewing a hole in the arm of your sofa.
I'm writing this right now because it's what I need to focus on. I've had to deal with some incompetence lately, something that drives me to the edge. I won't go into details, but suffice to say that I just made a trip to pick something up from a shop, after being told the item was there. It wasn't. It wouldn't be so bad, but this has happened before.
Eventually, everything will work out fine and I'll have what I'm supposed to have, but I was annoyed. So, as I found myself eyeing the arm of my sofa, I realized that I'd fallen victim to what may be the most systemic and insidious problem we have nowadays, impatience.
Driving and shopping come to mind when it comes to a lack of patience. How about waiting for a file to download or a movie to buffer?
Certainly, there's no excuse for the incompetence I encountered, but the reality is that I don't need the object right away. There's no rush. What I'm feeling is a "need it now," angst, something I try to avoid due to my childhood and my super power to annoy others. Hmm.
Cue Music— TA TA TAAAAA TA TA TA TA TAAAAAAAAAA!!
ANNOUNCER: Impatience-Boy! Able to squirm and watch the clock while making irritating sounds! Impatience-Boy! Able to complain incessantly about "needing" it NOW! Impatience-Boy! Asking, "are we there yet?" far beyond the abilities of normal children! Impatience-Boy! Driving his parents to wonder why they ever had children in the first place!
I bought my first deck of Tarot cards by mail (it took FOREVER for them to arrive) and they were everything I wanted them to be, except understandable. I was impatient to learn. I was 10 years old when I ordered that deck and I've realized a few things about trying to rush things in life. 50 years later, I'm more patient, am still learning and have discovered that sometimes having to wait can create some of the most magnificent moments of our lives.
Take love for example. We have to be persistent and willing to hang in there and never lose faith in that which we seek. Love is a reality and there's plenty of it to go around. With patience, almost anything and everything can come to you.
Incidentally, there's a reason that mastering anything takes time and patience, an important one.
There's a lovely calmness to being patient. The peacefulness it bestows transfers to others and can impact everything, eventually.
There it is. I feel better. The incompetence I dealt with isn't frustrating anymore.
Being patient is certainly logical.
Logic and a love of peace was exemplified to an entire generation by an old friend, whom I just heard we lost. We found ourselves trying to emulate his style and be more rational, less critical and much more patient. In his calm demeanor, we discovered power and found a sense of peace that could prevail, even in the most turbulent of times. He had the soul of a poet and insisted that he was not Spock. In fact, he was much more.
Until next week I wish you peace, love and may you live long and prosper.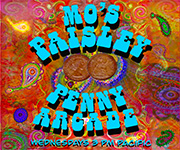 Mo's Radio Show
Mo Scopes are now available on 12listen.com!
Mos Current Email Based Services
Mo's Current Time Based Services
Remember, I'm an advisor at 12listen.com and would love to be of service.

Need a launch date?
Get the Perfect Launch Report!

Visit me at Facebook.com/MoTarot I'd love to hear from you!
by Kristi Brower
Personal Strength Grid
I have been thinking a lot about happiness lately. I believe that happiness is a choice that is not related to the situations, circumstances and experiences in your life. You can choose to be happy at any point in your life regardless of what is happening around you. I have put together a list of tips to help you cultivate "Happiness Thinking."

1. Don't play the "one up" game with other people. When people tell you of their woes stop yourself from "one upping" them with "You think that's bad, listen to this…." When you do this you tell yourself that having is worse than someone else is a badge of honor. This gets all twisted up with pride and ego and before you know it you can't wait to tell people all the bad things that happened that. Instead practice gratitude by thinking I am so grateful for… when someone shares something negative that has happened to them. This shifts your thinking to remind to be grateful for everything in your life.
2. Look for meaning in everything. Every experience can teach you something and bring something positive into your life. While nursing my Dad through his terminal illness I was so grateful for all the little moments we had. In the last few months of his life I spent more one on one time with him than I ever had. His illness actually gave us more time together and strengthened our relationship.
3. Trust the process. Things take time to work out and sometimes everything has to fall apart so that you re-build your life in a better way. Shift your perspective when things start to go wrong and ask yourself, what am I making room for by letting go of some things in my life?
4. Choose positive people to be around. We tend to sync up with the people we are with the most. If you spend a lot of time with people who think and communicate negatively you will find that you do the same.
5. Cultivate your spiritual practice. Feeling connected to something has a huge impact on your happiness. It doesn't matter what your beliefs are, just cultivate them and actively practice what you believe.
6. Get plenty of exercise and time outside. Your body needs movement and sunshine to function properly.
7. Stubbornly choose to be optimistic. Expect the best in people, most of the time you will get it. I don't mean to say that you will never be disappointed but most of the time you will be pleasantly surprised. Look for the good in every person and situation. It's easy to find the bad, actively seek the good qualities, positive outcomes and unexpected lessons.
8. Think of yourself as happy now. Happiness isn't something that you have to work to achieve. There is no right set of circumstances that magically create happiness in your life. Choose happiness now, right where you are, with exactly what you have. This way your happiness is not contingent on getting, doing, or having anything.
9. When you feel sad (mad, angry, hurt) be sad. The moment will pass and you can return to your normal place of happy. Emotions are meant to be expressed, not stored. Happy people feel sad sometimes, but it isn't permanent. It's not like you will get stuck there if you allow yourself to feel sad. Emotions are energy that need to be expended, let them burn off so you can move forward.
10. Get help if you feel sad all the time in spite of your efforts to feel happy. Depression is a very real problem that can be treated in many ways. If you do get stuck there, you will need help to get out. Reach out and do something good for yourself so that you can return to your state of general happiness.
Join me for my radio show, Kindred Spirits, on Monday 3/2 at 10 am PST on 12radio.com where I will continue the conversation about how to choose happiness!

Many blessings,
Kristi



Kristi's Current Time Based Services

Kristi's Current Email Services
Kristi's Radio Show!

Connect with Kristi Here!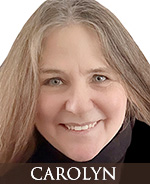 by Carolyn Ferris
Each week Carolyn Ferris will pull from her hand designed Tarot cards to reveal a message for us. Carolyn has been a psychic for many years and has a substantial amount of notoriety with her art. She has created art for many clients such as Timothy Leary, Santana, The Fillmore, and Moonalice.
Her artwork can be viewed at her web site www.carolynferris.com!
Her Psychic site, where you can view her Oracle card is: www.IntuitiveReadings.com!
---
The Speaker
©2014 Carolyn Ferris
Before her speech, this woman is feeling confident and ready to be heard. This card indicates you are also ready to say something you need to express with beauty, precision, and flow. You'll be able to say what you need to say and be heard the way you wish to be heard. Communication is essential, clarity is present.
Special 30 Minute Reading From Carolyn
Although reading with the cards is not my usual way of doing psychic readings, If you would like me to use my cards for your reading I have created a special pricing and instructions just for the Power Peek readers.

The Link below will give you super low pricing on my 30 minute readings. If you are already a client of 12listen then it's as easy as clicking the link and making the purchase. The next time you call me you will be automatically granted the special pricing. If you are new to 12listen.com you will be prompted to set up your free account! Don't miss this opportunity! CLICK HERE!
P.S.
Before this special priced reading, be at your computer and call up the web address www.OracleDeck.com , there will be a display of cards turned upside down. Make the call to me, and one by one you'll turn your card and I'll interpret a special meaning in regard to your situation or issue! Give it a try, have the cards right there in front of you to study as you receive your special Power Peek reading!
If you call me for a reading outside of this special, I will not use my cards but solely our psychic connection.
---
12Reports is where you can order Astrological Reports compiled by computer. I promise an immediate correction on any errors regardless of whose mistake it is. These make great gifts that we can send to the recipient for you. You order and Pay THEN you get sent a form for the details.