C.A. Brooks
After the stimulating days we experienced last week (final conflict between Uranus and Pluto, and the New Moon Total Solar Eclipse), this week we hear the usual hum of life moving along as usual. Or do we?
Those of us with lots of planets in the Cardinal signs (Aries, Cancer, Libra and Capricorn) can sometimes feel and act like junkies. We thrive on new beginnings, the inspiration of movement and the stimulation of change. 'What's next?' we ask. Thank God for the Fixed signs (Taurus, Leo, Scorpio and Aquarius) who are willing to challenge with, 'what's your hurry?'
The provocation and inspiration of Cardinal energy is worth little if we don't act on it. Of course sometimes the stimulants for change don't leave us too many options. The rug is pulled out from under our feet and not making a change is no longer an option.
As I peek into the energy of this week I am reminded of the importance of follow through and taking action. The best ideas in the world are worth nothing if we simply talk about them, analyze them, or gaze at the beauty of their magnificence. Who has not had the experience of witnessing the successful marketing of a product or idea and thought, 'I could have done that (should have done that!)

It's great to revel in our inspirations, terrific ideas and aha moments. But wouldn't it be even better to see them manifest in the world? Saturn the planet of manifestation is in Sagittarius and challenges us to defy gravity. Mars, the planet of action is in its home sign – pioneering, daring and energetic Aries. What are we waiting for, an invitation? No wait, the universe has already sent us a gilded one!
If you have ever had a reading or participated in a workshop with James Wanless, (author of the Voyager Tarot and Sustain Yourself Cards and Handbook), you will know he doesn't just pull cards. He doesn't let you get away until you articulate an action step…at least one. He knows, what we all should know – without action, insight and information are rootless and without foundation. A strong wind comes along and what have you got?
This week the focus may not be as scintillating because it involves good old fashioned work – getting our hands dirty. I challenge you to make a choice, a decision and a commitment to at least one idea or inspiration that moves you. Then take action!
Until next week, let go and wear loose clothes.
Tuesday on Simpletales It's a Spring Fever Double Header. The action starts at 8am Pacific when I join host, Nancy Johansen on Spirit 911. We'll continue the fun at 11am on Simpletales. You will find us on 12Radio.com and in the
Private Group on Facebook
Astrology Basics on 12Academy Session 7- The Outer Planets – We'll look at the meaning and significance of Jupiter the expander, Saturn the planet of manifestation, Uranus the rule breaker and Neptune the dreamer. It's never too late to jump in. Previous classes (Handouts and Class Recordings) are available as E-mail based services on 12Listen.com. Click the link to register for this week's class and listen to Simpletales on 12Radio on Tuesday for a discount coupon code.
Click here to Register for Session 7
Friday on A Course In Miracles with C. A. Brooks we'll continue to explore the possibilities of life in our right minds with ACIM teacher, Mike Mattheiss. Please join us for a look at how holding grievances blocks the light within us. Please join us at 8am Pacific – 11 Eastern on 12Radio.com.
Private Group on Facebook
If you live in the Denver Metro area, consider joining me and Yoga Instructor, Jeanne Thornton, RYT for an afternoon of 'Exploring Nature's Amazing Cycles'. On Sunday April 19th, Jeanne will lead the group with gentle yoga practices and I will discuss the insight we gain through the changing cycles of the Moon. Each participant will receive a personalized message from spirit. No previous yoga or astrology experience required! Please click the link to see the event brochure! Click Here!
C.A.'s current Time Based Services
C.A.'s current Email Based Services
MARCH 23
MOON IN TAURUS
Moon Void of Course 7:24 am (PDT) – 6:22 am Tuesday morning
Keep your eyes, ears and hearts open today. The New Moon Solar Eclipse last week in mystical Pisces just may continue to shower a few gifts in the form of messages, omens, and divine guidance. A lunar connection to Mercury in psychic Pisces tunes our minds to an intuition frequency. There are literally signs and signals everywhere for those willing to pay attention. Late tonight Venus the planet of love and magnetism makes a fortunate connection to Neptune, also in the dreamy sign of Pisces. This highly imaginative energy is great for creativity; and also signals the possibility of true love making an appearance. If you are looking for love, today and tomorrow you may find it in all the right places. Likewise, if you want to manifest other dreams, this energy magnifies our natural ability to attract what we value into our lives.
Daily Muse: To accomplish great things, we must not only act, but also dream; not only plan, but also believe. (Anatole France)
MARCH 24
MOON in TAURUS / GEMINI

Moon enters Gemini 6:22 am (PDT)
We may see multiple avenues in front of us today as the Moon skips into versatile Gemini. The twin energy keeps us on our toes and vacillating between one choice and the other. As the Moon opposes disciplined Saturn we are reminded of the importance of grounding our ideas in the practical. Make a choice. It is important today to make a commitment or take at least one small but significant action. Intentions are all well and good, and in fact necessary, but without action they remain nothing more than ideas and plans. Turn potential into actuality. Infuse your goals with energy today; and don't wait until tonight when a connection between the Moon and dreamy Neptune is better for drifting than for purposeful action.
Daily Muse: If you take responsibility for yourself you will develop a hunger to accomplish your dreams. (Les Brown)
Today on Simpletales –It's a Spring Fever Double Header. The action starts at 8am Pacific when I join host, Nancy Johansen on Spirit 911. We'll continue the fun at 11am on Simpletales. You will find us on 12Radio.com and in the Private Group on Facebook
MARCH 25
MOON in GEMINI

Although the mood is light and optimistic today under the influence of a Gemini Moon, it's not exactly carefree. With the Sun making an auspicious connection to structured Saturn, it's an excellent day to make progress on any personal or professional goal of your choice. Although the energy is flowing, we won't get to skip the hard work. If you are looking for an easy path or a short-cut, you are likely to be disappointed. It's time to pitch in and get your hands dirty. It's also a good day to 'talk up' your ideas and solicit support from others – especially if you intend to ask for financial assistance or other resources or are looking for collaboration of some sort. People with the influence, power and resources are likely to be swayed your direction by honesty, integrity, the right attitude and a demonstration of your commitment.
Tonight when the Moon in Gemini challenges Gemini's ruling planet Mercury, it will take effort to not come off as flippant or manipulative in conversation and communications. Be more careful with your words to avoid making the wrong impression.
Daily Muse: The single biggest problem in communication is the illusion that it has taken place. (George Bernard Shaw)
MARCH 26
MOON in GEMINI / CANCER

Moon Void of Course 5:35 am (PDT) – 12:45 pm
It's a quiet and potentially rather introverted mood today as the Moon slips into her home sign of Cancer. We may notice or think about ways we change or alter our appearance, talk, or behavior in order to be acceptable or loved by others. There is bound to be a touch of rebellion as we tap into any feelings that we need to be different than we are in order to be loved, nurtured, and supported by those we value and care about. It's worthwhile to consider the interaction and balance between our neediness and our independence. We might also consider ways we encourage other people to be dependent on us, and pay attention to messages we express that subtlety or not so delicately, attempt to manipulate others, especially through emotion.
Daily Muse: You are a manipulator. I like to think of myself more as an outcome engineer. (J.R. Ward)
Tonight on 12Academy – Astrology Basics – Session 7 – The Outer Planets We'll look at the meaning and significance of Jupiter the expander, Saturn the planet of manifestation, Uranus the rule breaker and Neptune the dreamer. It's never too late to jump in. Previous classes (Handouts and Class Recordings) are available as E-mail based services on 12Listen.com. Click the link to register for this week's class and listen to Simpletales on 12Radio on Tuesday for a discount coupon code.
MARCH 27
MOON in CANCER

Looking for love, comfort, and satisfaction in all the wrong places is more than possible today as Venus the planet of attraction squares off with Jupiter, representing expansion and in this case, probably excess. It's hard to knuckle down, when all we really want to do is take the day off and pamper ourselves. No harm in a few indulgences and comfort foods, unless of course we expect more from them than they can possibly deliver. This goes for lovers, friends, and family as well. Don't make someone else responsible for your happiness! If you want to play hooky today, do it without judging yourself later.
The Sun in pioneering Aries is also squaring the Moon in emotional and sensitive Cancer signaling the beginning of the second quarter of the Lunar cycle. These two assertive cardinal signs both think their way is the best one. Aries will and determination can certainly move mountains, but the process is more rewarding when we remember to listen to the needs of our heart and combine efforts.
Daily Muse: Imagination allows us to escape the predictable. It enables us to reply to the common wisdom that we cannot soar by saying, 'Just watch!' (Bill Bradley)
Today on A Course In Miracles with C. A. Brooks, we'll continue to explore the possibilities of life in our right minds with ACIM teacher, Mike Mattheiss. Please join us for a look at how holding grievances blocks the light within us. Please join us at 8am Pacific – 11 Eastern on 12Radio.com. Private Group on Facebook
MARCH 28
MOON in CANCER / LEO
Moon Void of Course 6:58 pm (PDT) – 10:48 pm
Expressing our thoughts and inner feelings should flow more easily this morning with the Moon in sensitive Cancer aligning with Mercury in psychic and imaginative Pisces. Creativity also flows, especially that which includes expression of emotion through words or music. On the wheel of life we seem to all take our turn in the various positions – receiving, giving, up, down, good, bad, and ugly. Through life's lessons we learn understanding and compassion. It's a good day to support others who are in need – physically, emotionally or otherwise. If you are in need, reach out with a receptive heart and allow others to nurture and comfort you.
Daily Muse: My mission in life is not merely to survive, but to thrive; and to do so with some passion, some compassion, some humor, and some style. (Maya Angelou)
MARCH 29
MOON in LEO
The Moon in inspirational and dramatic Leo reminds us it's time to 'fake it till you make it.' We need to dress for the part we want to play in life. We manifest our goals and dreams when we clearly articulate our desires and intentions and put our whole being behind them. A very useful connection between Mercury and Pluto creates a dynamic network between our thinking minds and the healing and transformative properties in the universe. Reach up and grab a great idea! In truth we may feel deluged with ideas and information today. It's easy when overwhelmed to simply close the door and shut it all out. Resist the temptation to shut down. Instead, set the intention that you are being divinely guided and the exact idea, information or communication will find you today.
Daily Muse: I feel like life is really short, and it's important to enjoy yourself and embrace whatever comes your way, whether it's a challenging day or a great day, just welcome it with open arms. No matter who you are, you can't escape challenges; they are part of life. (Miranda Kerr)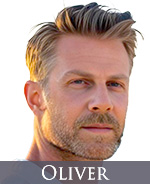 by Oliver
I am often asked the question what is it that makes manifesting our dreams possible? It is an intriguing question and in my personal experience, the manifestation process, and the success of it, all comes down to our willingness to detach ourselves from the outcome, which at the same time may be the most challenging part. However! Does it have to be? I would suggest you check in with yourself and ask where am I in this? It goes back to the fifth step of our prayer where we talk about release, where we let go and allow
Spirit to take over completely with a sense that it is already done. Once we know that it is done, I mean really done, nothing else has to happen other than let divine timing take it's course.
"I am an expression of Spirit, I am Spirit expressing and as I allow this truth to embody my very being, my entire soul, I am divinely guided to my life purpose. All that I know is that with a grateful heart I have already arrived. I say thank you, thank you, thank you! And as those words permeate me, as those words take a permanent hold of me, I feel and sense peace inside, a knowing that all is well. I am grateful … And so it is!"
The Power Peek is brought to you by: Mark Husson
Click Here to get on 12Promotions Mailings!
Did you hear? All classes are recorded in an MP3 format and sent to you via email whether you were in the class or not. All you have to do is register and the class is YOURS! Now time doesn't have to be a problem!
---
♥ Krystene's Sacred Circle Clearing. . .
♥ Monday Morning Meditation
♥ Numerology Basics #7
♥ Mediumship with the Angels w/TINA
♥ Inner Child Reunion!
♥ Katt's Psychic Development
♥ Meeting your Spirit Guide with Katie!
♥ Astrology Basics: The Outer Planets

Links you may like:
Subscribe to The Power Peek
Subscribe to The Mark Husson Show Newsletter
Get a computerized Astrology Chart!
Get a Psychic Reading
Subscribe to my Pod-casts
Visit my Blog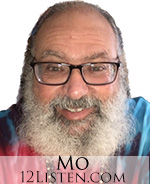 by Mo Abdelbaki
I'm beginning to drive like an old man.
I don't usually drive below the speed limit, but I absolutely try not to go above it. Obviously, I don't want to get a ticket, but it's more the fact that I feel that I'm going fast enough as it is.
After all, the Earth is traveling around the Sun at 66,000 mph. Rushing 10mph over the speed limit to get somewhere seems downright silly. I'm going plenty fast enough; thank you.
I'm writing this on the vernal equinox. As I look at the clock, the actual vernal astronomical point won't be reached for another few hours, five hours and 15 minutes to be exact. For those of you keeping score, that means that we will have traveled another 346,500 miles before the equinox. That's pretty cool, no matter how you look at it.
Like an antsy kid in the back seat of a car on the way to Disneyland, I find myself thinking, "Are we there yet? Are we there yet? Are we there yet!?"
Don't get me wrong, I love winter, but when it's time for a season to move on, I'm ready for it to do so. I love springtime, perhaps a wee bit more than I do the other seasons because it opens up immense realms of opportunity.
This is a time of new growth and a chance to start over again, the way the earth does in an explosion of greenery that will replace drabness with vibrancy.
I plan on doing some whittling. I'll sit on my back deck with my pocket knife and work on the wooden staff that I've been carving on for about 30 years. I work on it a little every spring, sitting in the sunshine and listening to life around me as clouds drift across a robin-egg sky. I only recently decided what I want it to look like when it's finished, so I may get it done this year. Then again, I may not.
Springtime only comes once a year and I eagerly await its arrival. Our daffodils are pushing up and should be opening any day. I smile every time I see them, because I realize that I've made it another year and have had the honor of once again seeing these beautiful messengers from nature.
The season of Aries has begun. The month of the ram is one filled with strength and determination. It's the perfect time to reassess where you are and what you want to do next. You can lower your head and charge at obstacles that stand in your way, butting the doldrums of winter aside.
This is a time to embrace new ideas and learn new skills. It's a great time to prepare for the season that's coming, one that encourages us to enjoy the outdoors, maybe grow something and definitely join in a celebration of being a human on this glorious planet.
Jack Frost isn't done with us yet, but The Green Man and Old Jack are wrestling in a mock battle that takes place every springtime and has since seasons began. I can imagine them joking as they tussle for supremacy. Eventually, the wrestlers will give each other a big hug and part ways, Old Jack making his way into the woods to rest for the season. They'll meet again in the fall, The Green Man getting ambushed with a snowball splatting on the back of his neck, continuing the cycle and filling the air with laughter.
Are we there yet?
I hope that you'll join me in a celebration of Springtime and spend the next few weeks conscious of the changes on our planet, how they affect you and how you, in turn, influence everyone you know and meet.
Until next week, I wish you peace, love and days as magical as daffodils blooming in the morning sun.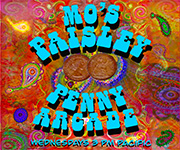 Mo's Radio Show
Mo Scopes are now available on 12listen.com!
Mos Current Email Based Services
Mo's Current Time Based Services
Remember, I'm an advisor at 12listen.com and would love to be of service.

Need a launch date?
Get the Perfect Launch Report!

Visit me at Facebook.com/MoTarot I'd love to hear from you!
by Kristi Brower
YOU--electrified!
Our energy bodies (auras) are amazing and intelligent! Did you know that your aura protects you from most low vibrating energy you come into contact with? Think of your aura like an energetic skin, protecting your delicate insides (Chakras) from harm and attack. When your aura is strong it acts as a barrier, and low vibrating energy, attachments, and dark entities are simply repelled away from you.
There are lots of things that can weaken your aura and allow in undesirable energies. The good news is most of these things are preventable and /or fixable. Think of your aura like a light bulb on a dimmer switch. When the dimmer is turned down your aura is weak and vulnerable. Lack of sleep, illness/surgery, and drug and alcohol use, are some of the causes of a weak aura. Other causes are Root Chakra misalignment, negative thinking and giving more than you receive.
There are lots of ways to strengthen your aura, keeping your dimmer turned all the way up! The first is to be aware of what you are putting into your body. High vibrating foods and drinks help to keep your aura strong. This means whole, live foods and pure water. If you are not sure about something hold it in your hands and ask yourself, is this good for my aura? You will feel the answer in your heart.

Illness and surgery weaken your aura. It is important to have a session with and energy healer after a long illness or surgery in order to repair any damage to the energy body.
Getting plenty of sleep is good for your energy body, just like your physical body, it needs time to repair and regenerate.

Drugs and alcohol lower your vibration, turning your dimmer switch down.  In my experience, addicts, particularly Meth, Cocaine and Heroine, have very weak auras and are susceptible to dark entity attachments.  I see people in recovery in my practice and clear these attachments and strengthen their auras to help their recovery efforts to be more successful.
Having a strong Root Chakra is important for aura health. We draw energy from the Earth through our Root Chakras. This energy powers our physical and energy bodies. Daily grounding is important to keep this energy strong. A simple way to ground is to stand barefoot on the floor (or on the ground outside) and visualize red tree roots growing out of the bottoms of your feet, sending them deep into the Earth, anchoring like a tree to the Earth. After you send your roots down, draw energy up from the Earth into your Root Chakra. Feel this energy rise up through your energy body and out your Crown Chakra. This practice reconnects your Root Chakra every time you do it, ensuring a strong connection.
Negative thinking lowers your vibration and attracts the very things you are worried about. Keep a gratitude journal, writing down 10 things you are grateful for every day. This will get you in the habit of thinking positive thoughts.
It is so important to balance giving and receiving in your life. Be sure that you allow as much time, attention and support to be given to you as you give out. If you just give and give or take and take your energy body is out of balance, weakening your aura.
Aura strength fluctuates all the time and is easily corrected.  Close your eyes and ask yourself "How bright is my light bulb?"  Visualize it and decide if you need to turn up your dimmer. Easy ways to give your aura a boost are: take a sea salt bath, listen to your favorite upbeat song, meditate, hold a piece of Selenite, laugh, drink some water, go outside, make a gratitude list, talk to a friend, get a massage or an energy healing session.
Join me for my class "Your Energy Body and You" on April 6, 2015 at 6 pm PST on 12academy.com. About this class: Join Kristi Brower, kinetic empathy and Aura reader, for a fascinating walk through your energy body. The energy body is a not so well known system of life force energy that helps govern your physical, emotional and spiritual health. In this class you will learn all about your energy body, how to feel it, how it affects you and how it protects you. You will also learn skills to stay balanced and use your life force energy to support the life you want! This class will be recorded and an mp3 file made available to all who register.
Click here to register.
Kristi's Current Time Based Services
Kristi's Current Email Services
Kristi's Radio Show!
Connect with Kristi Here!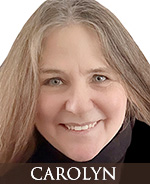 by Carolyn Ferris
Each week Carolyn Ferris will pull from her hand designed Tarot cards to reveal a message for us. Carolyn has been a psychic for many years and has a substantial amount of notoriety with her art. She has created art for many clients such as Timothy Leary, Santana, The Fillmore, and Moonalice.
Her artwork can be viewed at her web site www.carolynferris.com!
Her Psychic site, where you can view her Oracle card is: www.IntuitiveReadings.com!
---
Mandala
©Carolyn Ferris 1997
This Mandala is to bring us all back into our center. Take a deep breath, and relax. Keep your eye on the center of the mandala, and feel your mind become clearer. Breathe. Relax. Still your mind from worry. Clarity is with you!
Special 30 Minute Reading From Carolyn
Although reading with the cards is not my usual way of doing psychic readings, If you would like me to use my cards for your reading I have created a special pricing and instructions just for the Power Peek readers.

The Link below will give you super low pricing on my 30 minute readings. If you are already a client of 12listen then it's as easy as clicking the link and making the purchase. The next time you call me you will be automatically granted the special pricing. If you are new to 12listen.com you will be prompted to set up your free account! Don't miss this opportunity! CLICK HERE!
P.S.
Before this special priced reading, be at your computer and call up the web address www.OracleDeck.com , there will be a display of cards turned upside down. Make the call to me, and one by one you'll turn your card and I'll interpret a special meaning in regard to your situation or issue! Give it a try, have the cards right there in front of you to study as you receive your special Power Peek reading!
If you call me for a reading outside of this special, I will not use my cards but solely our psychic connection.
---
12Reports is where you can order Astrological Reports compiled by computer. I promise an immediate correction on any errors regardless of whose mistake it is. These make great gifts that we can send to the recipient for you. You order and Pay THEN you get sent a form for the details.