Links you may like:
Subscribe to The Power Peek
Subscribe to The Mark Husson Show Newsletter
Get a computerized Astrology Chart!
Get a Psychic Reading
Subscribe to my Pod-casts
Visit my Blog

---
"When in danger, or in doubt, run in circles; scream and shout"— Anonymous, for a reason
It's all about perspective.
There's a lot of fear mongering going on. To be honest, there are things to be cautious about, but fear is our worst enemy.
Watching the first 15 minutes of any national news show is a great opportunity to practice mindfulness, consciousness and calm. The headlines are disturbing, but watching all of this without any perspective can be damaging, to say the least.
Keeping things in perspective is an art that needs to be practiced and constantly worked on. Everything changes all the time. In other words, having perspective in one situation may not provide the same type of comfort that it will in the future. This means that we have to be flexible in how we look at things and we must allow ourselves to feel what we feel.
It's only by honestly acknowledging our thoughts, emotions and fears that we can make real changes that will help. This acknowledgment requires constant self-evaluation, but more importantly, the ability to recognize fear mongering and dismiss it.
What's scaring you?
Is it a fear of epidemics? Is it a health issue, international strife, financial or political fear? Is it distracted drivers or the IRS? Are you beginning to mistrust everybody?
Chances are, a little bit of all of the above its nagging at you and keeping you from feeling balanced and secure.
Once again, it's all about perspective and looking at the world from a realistic point of view and not from the frantic media spin that bombards us.
Sometimes it helps to remember that fear mongering is often about profit. We see it in commercials all the time:
"Ewww! What's that smell? Is there a horse nearby?" Solution! Buy Arm Pit-Delight!
"Oh him? he's SO boring!" Solution! Buy a/an (insert pretentious car brand here)!
"I feel sooooo old!" Solution! Eat Lucky Charms! They're geriatricly delicious!
"I'm afraid of everything!" Solution! Talk to your doctor about (insert any medication here) today!
News shows are sponsored. If the news can get an emotional rise out of you, make you feel anxious, convince you that they share your concerns and offer solutions, you're probably more likely to watch and sponsors like that. It's all about creating a need and then offering a way to satisfy it, not unlike putting delicious cheese in the center of a maze.
There's nothing wrong with all of this as long as you realize what's happening. Keep your perspective and you'll be able to deal with almost anything that comes your way.
We need caution and awareness. Being informed helps us to decide how to proceed with our lives. Replacing our fears with informed thoughts and decision making is the key to not living in a state of panic.
Look at your life. You probably aren't in a high risk environment for the types of fears tossed your way. If you are, be extra careful and stay alert. If you aren't, let it go.
Evaluate the blessings you have and realize that you are in a better place right now than much of the world's population. This is in no way meant to make you feel guilty. It's meant to remind you that you're on a path and that the road has delivered you to where you are now. It hasn't always been easy, but you've made it.
Of course, we all have problems and have to deal with situations that pop up, including finances, relationships, employment, family, socializing, crazy neighbors and whatever else falls into the mix. If we maintain our perspective and realize that we have to deal with these issues as they come and I mean really deal with them, we'll be able to handle almost anything we face.
Yes, the world is a bit of a mess, and there a lot of issues that need to be rectified, but I'm also old enough to remember dozens of such messes from the past. They were dealt with and the first step was to gain perspective.
If you find yourself afraid or worried, deal with the issue, if it's in your power to do so. If it's not in your arena, try not to worry about it and certainly don't let your fears take hold of you.
Those who stay calm and see the greater picture, maintaining their perspective, always do better than those who don't. It's a fact of history and one of the keys to being happy.
Let the fear mongers do their best. You have a secret weapon, your faith in the ability to keep the surrounding chaos in perspective and this, in turn, brings you order and calm.
Until next week I wish you peace, love and all the calm beauty of a lovely autumn day.
Click here to register for Mo's Class!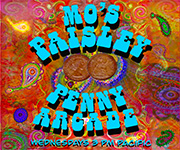 Mo's Radio Show
Mo Scopes are now available on 12listen.com!
Mos Current Email Based Services
Mo's Current Time Based Services
Remember, I'm an advisor at 12listen.com and would love to be of service.

Need a launch date?
Get the Perfect Launch Report!

Visit me at Facebook.com/MoTarot I'd love to hear from you!
---
by Kristi Brower
The Psychic Update
October Crystal Grid
This week's Grid is an Intuitive Creativity grid. It connects your Sacral Chakra (emotional expression) with your Third Eye (intuition). October is a very creative month, and now is good time to make some space in your life for a creative project.
The stones in this grid are: Amethyst (Uruguay), Apricot Agate, Clear Quartz and Lavender Amethyst. Amethyst is a Third Eye stone, it enhances your intuition. Apricot Agate is a Sacral Chakra stone, it activates your creativity and brings inspiration. Clear quart brings clarity of thought and improves the connections between chakras. This grid is charged and ready for use. Place your hands over the picture and feel the energy of the stones and the sacred geometry pulse through you, energizing your Sacral Chakra and creating a strong connection to your Third Eye.

You can print this picture and place it on your altar. Everyday hold your hands over it and ask for creative inspiration. You will feel the energy of the grid healing you and empowering your Sacral and Third Eye chakras. You can write your creative ideas on slips of paper and place them on the grid for extra empowerment.

Download this picture and keep it on your cell phone. When you need some heart healing hold your hands over the picture and ask for creative empowerment. You will heal the energy flow.

I have a new email service at 12listen.com. I will create a custom Flower of Life Crystal Grid for any situation you need. I will empower the grid and send you a photograph of it with instructions about how to use the grid. This is a great way to heal a situation, support your own growth or manifest something into your life. Check out the details here.
My class at 12academy.com this week is a class on Sacral Chakra stones and how to use them. Learn more here.
Kristi's Current Time Based Services
Kristi's Current Email Services
Kristi's Radio Show!
Connect with Kristi Here!
---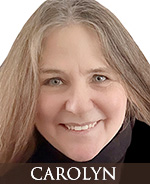 by Carolyn Ferris


Each week Carolyn Ferris will pull from her hand designed Tarot cards to reveal a message for us. Carolyn has been a psychic for many years and has a substantial amount of notoriety with her art. She has created art for many clients such as Timothy Leary, Santana, The Fillmore, and Moonalice.

Her artwork can be viewed at her web site www.carolynferris.com!

Her Psychic site, where you can view her Oracle card is:www.IntuitiveReadings.com!
---
Hitch Your Wagon To A Star. . .
© 2011 Carolyn Ferris and Moonalice
As you shoot for the moon with your desires, notice that you are among the stars. It's time to move toward another dream, the moon being carried by the wagon represents knowing your direction and moving yourself toward it, easily.

Special 30 Minute Reading From Carolyn
Although reading with the cards is not my usual way of doing psychic readings, If you would like me to use my cards for your reading I have created a special pricing and instructions just for the Power Peek readers.

The Link below will give you super low pricing on my 30 minute readings. If you are already a client of 12listen then it's as easy as clicking the link and making the purchase. The next time you call me you will be automatically granted the special pricing. If you are new to 12listen.com you will be prompted to set up your free account! Don't miss this opportunity! CLICK HERE!
P.S.
Before this special priced reading, be at your computer and call up the web address www.OracleDeck.com , there will be a display of cards turned upside down. Make the call to me, and one by one you'll turn your card and I'll interpret a special meaning in regard to your situation or issue! Give it a try, have the cards right there in front of you to study as you receive your special Power Peek reading!
If you call me for a reading outside of this special, I will not use my cards but solely our psychic connection.