Links you may like:
Subscribe to The Power Peek
Subscribe to The Mark Husson Show Newsletter
Get a computerized Astrology Chart!
Get a Psychic Reading
Subscribe to my Pod-casts
Visit my Blog

---
You possess a gift more valuable than any other that I can think of. You have the gift of life.
This is a gift we share with approximately 7,000,000,000 others on this planet, but yours is uniquely your own. The gift was given to you when you were conceived, some believe even before, and it's yours to shape and work with as you will.
Life is a complicated alchemy of body, mind, spirit and soul. Each part relies on the others for health and well-being as they interweave to form the individual we've become.
As I watched the recent solar eclipse, a pinhole image projected on the side of my house with a bite taken out of the sun, I thought about life and how events can take a bite out of us, even if only for a while.
I also thought about how blessed I am, how grateful I am to be me and how much I want to make a difference for the better on this planet.
I pondered my own existence and the joys that I have, most of them unbelievably simple but without parallel.
For example: hugging a loved one, petting a dog or cat, laughing at a stupid skit on TV, seeing the look in someone's eyes when they have an, "Aha," moment, giving a gift and seeing the joy that it brings, hearing autumn leaves crackle, or remembering the best parts of the people we've known who are no longer here to share the gift with us.
Everything we are, our beliefs, our way of looking at the world, our every thought is based on the gift of life. The richest people on the planet don't have more of it than we do. The poorest people are as entitled to this gift as any of us.
It occurs to me that we all exist for a reason. We're here on this planet, at this time, to do something. For some it may be to facilitate the lives of others and to guide them in finding their happiness. For others it's to be first responders and rush to save lives. Some tell stories to enrich the gift, while others seem to point out to us that not everyone is truly appreciative of what they have.
Even those who sourly turn away from life, alienating others out of their own pain or for whatever reason, serve as reminders that time doesn't care about intentions, the past or the stubborn certainties of self-serving dogma. Time simply marches forward and does what it does, with or without us.
It's up to us to embrace life in a full bearhug and kiss it on each cheek. Doing so ensures that it will hug us back, gaze fondly into our eyes and remind us that we're deeply loved.
It's all about love.
I've known some great huggers in my life. I've experienced amazing affection, friendship and love.
When we share the gift of life with others it's inevitable that we'll suffer loss. As painful as it is, and it certainly is that, love still lingers and part of the life we shared with each other becomes indelible in our soul.
We meet the people we meet perhaps by chance, but I believe it to be more by design. We learn lessons, we work out issues and sometimes we just hang out with each other.
The gift of life is yours to do with what you will, but I hope that you'll never squander it nor underestimate its magnificence.
Write a book. Create something artistic. Invent something. Cook. Laugh. Pass your laughter on. Be kind to others.
Leave something behind for those who will follow us, something that will help them to find their way and remind them that they're loved. Share your gift of life with others and don't worry about the fairness of it all, whether or not it's appreciated or if you'll get back what you put in. That's not the point.
The point is to celebrate life itself. The point is to exemplify humanity as best as possible and to pass on our unique point of view to others in the hope that their lives will be made better for sharing ours.
I'm honored to share my life with you.
Until next week I wish you peace, love and life.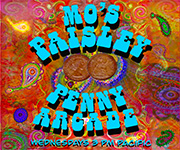 Mo's Radio Show
Mo Scopes are now available on 12listen.com!
Mos Current Email Based Services
Mo's Current Time Based Services
Remember, I'm an advisor at 12listen.com and would love to be of service.

Need a launch date?
Get the Perfect Launch Report!

Visit me at Facebook.com/MoTarot I'd love to hear from you!
---
by Kristi Brower
The Psychic Update
VIBRATION
As an Aura Reader I see everything on a continuum of vibration. The higher we vibrate the closer we are to the divine. We function better in every way when we vibrate high. We don't have great language to explain how things vibrate, but some words that help are light and energy. We use descriptors to qualify light and energy and this is generally how we talk about vibration. Have you ever said that someone just took all of the light out of a room? If so, you know what it feels like to be in the presence of low vibrating energy. Have you ever said something like "The energy of that place makes me feel so good!" If so, you know what it feels like to be in the presence of high vibrating energy.

In general, we all function at a baseline vibration that goes up and down depending on several factors. Our physical health, emotional state and environment have a significant influence on our vibration. So does our diet, drug and alcohol use and exposure to negative media. All stressful events impact our vibration as well. When I talk about raising your vibration I am referring to raising your baseline vibration. Fluctuations are always going to happen, but keeping your baseline high ensures energetic health. Energetic health supports physical, emotional, mental and spiritual health.

Having a high baseline vibration is the best way to protect yourself energetically. When you vibrate high your Aura acts as a natural barrier to all things lower vibrating. You will always come into contact with lower vibrating energy, but when you vibrate high it cannot penetrate your Aura and you just walk away unharmed.

If your vibration is low you are at risk for attachments of low vibrating energy, dark entities and other energetic parasites that prey on us when we are vulnerable. Attachments like this can be cleared and transmuted. I work with people frequently who are carrying an attachment or entity. All of these can be cleared, even if someone has been carrying the attachment for most of their life.

On Monday, October 27, 2014 at 5:30 pm PST I am teaching a class at www.12academy.com called Open Energy Forum with Kristi: Dark Entity Attachments. In this class I will discuss the basic types of Dark Entity attachments, how we get them, how to avoid them, and how I can help you or someone you love release a Dark Entity. This will be a safe opportunity to ask questions and get real, grounded answers about this topic that is often seen as off-limits. Click here to register.
Kristi's Current Time Based Services
Kristi's Current Email Services
Kristi's Radio Show!
Connect with Kristi Here!
---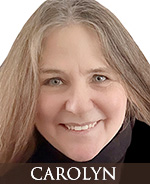 by Carolyn Ferris


Each week Carolyn Ferris will pull from her hand designed Tarot cards to reveal a message for us. Carolyn has been a psychic for many years and has a substantial amount of notoriety with her art. She has created art for many clients such as Timothy Leary, Santana, The Fillmore, and Moonalice.

Her artwork can be viewed at her web site www.carolynferris.com!

Her Psychic site, where you can view her Oracle card is:www.IntuitiveReadings.com!
---
OBLIVIOUS
© 2010 Carolyn Ferris and Moonalice
This image is about going with the flow. Although she is oblivious to the very large bee on her head and her swing's stability is in question over such a high view point. This woman is taking time out with her book and her friend, the hummingbird, while having a relaxed time. Beauty surrounds, she is in the moment and noticing the bright side of life.

Special 30 Minute Reading From Carolyn
Although reading with the cards is not my usual way of doing psychic readings, If you would like me to use my cards for your reading I have created a special pricing and instructions just for the Power Peek readers.

The Link below will give you super low pricing on my 30 minute readings. If you are already a client of 12listen then it's as easy as clicking the link and making the purchase. The next time you call me you will be automatically granted the special pricing. If you are new to 12listen.com you will be prompted to set up your free account! Don't miss this opportunity! CLICK HERE!
P.S.
Before this special priced reading, be at your computer and call up the web address www.OracleDeck.com , there will be a display of cards turned upside down. Make the call to me, and one by one you'll turn your card and I'll interpret a special meaning in regard to your situation or issue! Give it a try, have the cards right there in front of you to study as you receive your special Power Peek reading!
If you call me for a reading outside of this special, I will not use my cards but solely our psychic connection.