Links you may like:
Subscribe to my newsletter
Get a computerized Astrology Chart!
Get a Psychic Reading
Subscribe to my Pod-casts
Visit my Blog

---
As I'm writing this, a storm is growling outside.
It wasn't predicted for today, a reminder that nature has its own mind and agenda, something we should all remember.
Last night, shortly after sunset, we hopped in the car and headed out to grab a quick takeout dinner. It had been a long day and I'd just finished with my latest class, feeling tired but good.
Heading west, I was stunned by the beauty of the crescent moon as it hung in the sky, a site that still takes my breath away every time I see it, even after all these years.
There's something about the crescent moon, as it chases the setting sun on the western horizon, that brings me to understand how our ancestors believed in mighty powers, mysterious and unknowable, that directed the fates of nations, cultures and individuals.
Today we "know better." We understand orbits and revolutions and how masses affect each other in space. We can predict the movement of any object, and even the very bending of time itself, not by observation and meticulous record-keeping the way our ancestors did, but by advanced mathematics, super-computers and the unerring precision of celestial mechanics.
Millennia before Einstein and Newton, the beauty of life, as well as its fragility, were acknowledged and embraced as proof of the Mystery and of the certainty of our place within it.
It's easy to forget that we're passengers on this planet for only a fixed period of time, especially when the demands of modern society keep us looking straight ahead and moving forward.
Last night I was struck by the beauty of the moon in a way that touched me deeply. It left me with a deep sense of gratitude for everything I've experienced, the good and the bad, and for everything that lies ahead, no matter how short or how long that time may be.
I realized that I don't take enough time to appreciate nature as it is, constantly around us and filled with wonder.
Whether it be billowing clouds, singing birds, the buzz of insects, the sound of water lapping against rocks, rolling thunder outside my window or a silvery moon, they all remind me that they are a part of me and whether or not I realize it, I'm a part of them.
Although the world seems to have changed a lot since I've been on this ride, the truth is that very little is different when it comes to the human experience. We've been the human beings we are for approximately 200,000 years, give or take, but our historical record is barely 5000 years old.
And yet, if we read those histories, we're told tales of love, war, migrations, immigrations, inventions that have changed humankind for the better and others that have endangered our very existence. The stories are the same, regardless of time.
Humans have mapped the depths of the oceans and analyzed the stuff that stars are made of. We've even walked on the very moon that I saw yesterday, the one that took my breath away, a reaction shared for 200,000 years by every human with a capacity for wonder.
Knowing the science in no way means controlling or conquering. If anything, it deepens the mystery of it all. We observe and our jaws drop as we realize that the more we know, the less we understand.
I'm blessed to be here and incredibly grateful for every day of this incarnation. The whole thing seems amazing to me.
I don't feel bombastic this week. My soap box is in the corner. I don't feel like ranting and raving or doing anything but listening to the distant thunder that reminds me I'm still here and incredibly lucky.
I hope you feel the same way. You should, you know.
Until next week I wish you all peace, love and simplicity.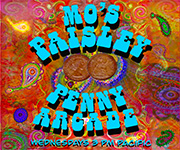 Mo's Radio Show
Mo Scopes are now available on 12listen.com!
Mos Current Email Based Services
Mo's Current Time Based Services
Remember, I'm an advisor at 12listen.com and would love to be of service.

Need a launch date?
Get the Perfect Launch Report!

Visit me at Facebook.com/MoTarot I'd love to hear from you!
---
by Kristi Brower
The Psychic Update
September Crystal Scopes
Aries: Take some time to be alone this month, Aries. There is an air of self-deception around you right now. What are you lying to yourself about? Are you being too hard on yourself for a situation that you truly don't have control over? Chrysocolla is your stone this month. It will help you ferret out the truth and release yourself from the burden of self-deception. Spend some time in meditation while holding Chrysocolla to your heart. Feel the stone unlock the truth inside of you.
Taurus: Isn't it funny how old experiences come back around, Taurus? You are experiencing a new beginning that may truly be an old one. Take some time to take stock of where you have been and where you are headed. Is something from your past coming forward, giving you a new chance to learn from it, change it, or understand it? Golden Calcite is your stone this month. It is a stone that supports identity and understanding of yourself. Spend some time meditating with Golden Calcite while holding it to your Solar Plexus. Feel the energy of the stone fill your belly, illuminating the dark places in yourself, bringing the past to light.
Gemini: It is all about the balance of power for you this month, Gemini. Take a look at the relationships in your life. Are they equitable or do you give or take a little too much? Healthy relationships give and take, with the average of power being equal between both parties. Do you need to balance the scales? Sometimes you fall into a habit of giving a little too much and over time it is a hard pattern to break. Your stone for this month is Garnet. Meditate will holding Garnet in your lap. Feel the stone bringing your Root Chakra into balance and strengthening your aura, supporting clearer boundaries in relationships.
Cancer: So many options for growth for you this month, Cancer! It is all about trusting yourself and following your intuition! You have followed your intuition this far, keep going! You may be challenged this month to follow your gut when those around you don't agree. Your stone this month is Ametrine. Ametrine supports the connection between your Solar Plexus and your Third Eye, encouraging trusting yourself and following your intuition. Meditate with Ametrine on your Third Eye. Visualize a beautiful infinity symbol of yellow and purple light connecting your Third Eye and Solar Plexus, traveling back forth between the 2 chakras, strengthening and supporting one another.
Leo: Your heart is opening, Leo. Most of this year has been about being strong and just making it through the rough times. You have come out the other side a new person and now it is time to allow yourself to feel it all. Your stone this month is Emerald. Emerald is a Master Heart Healer. Meditate while holding it to your heart. Feel the heartache you have been keeping at bay acutely, and then feel the energy of the stone dissipate the old hurts and replace the old energy with new, bright, clear heart energy.
Virgo: You are beginning to understand yourself on a different level, Virgo. Now is your chance to go deep! Spend some time with yourself, take a long look at where you have been and where you want to go. Are your choices bringing you closer to your authentic self, or are you headed down the wrong path? Be honest with yourself. Your stone this month is Honey Calcite. Honey Calcite supports a sense of deep satisfaction and understanding of you. Meditate while holding Honey Calcite to your Solar Plexus, feel the energy of the stone go right to the heart of who you are and what you want, shining a light on your path.
Libra: You made it! Spend some time basking in the glory of you accomplishments this month, Libra! Sometimes you strive so hard for your goals that you forget to enjoy it when you accomplish something. Your stone this month is Citrine. Citrine is a stone of prosperity and personal power. Meditate while holding it to your Heart Chakra. Give thanks for what you have and what you have accomplished; take a moment to love yourself for who you are right now. You are perfect in every moment. Enjoy that for a while before your next big push.
Scorpio: It's time you choose yourself, Scorpio. You work pretty hard at being invisible but right now you really need you. Your stone this month is Yellow Jasper. Yellow Jasper, like all Jasper, is a multi-purpose stone. It is grounding and protective and also supports your sense of self. Meditate while holding Yellow Jasper in your lap. Ask to see your divine self, allow the stone to paint a picture of who you really are. Absorb that picture into your heart, sometimes you need a reminder that you are good and worth it and divine.
Sagittarius: You have been working way too hard, Sag. Sometimes you get so focused on the end goal that you forget to take time for yourself. This month you have a chance to find your own spark again. You wish for more time and less responsibility and you can have that now, if only you remember to let go and say no. Your stone this month is Apophyllite. Meditate while holding Apophyllite to your heart. See your heart light flickering, feel the energy of the stone rekindle your inner flame, energizing you, supporting you, giving you back yourself.
Capricorn: It's all about divine timing for you this month, Cap. Remember to trust the process and let things play out naturally. You can always force things to work out in your time, but you will be sorry later. Take some time to practice patience. Your stone this month is Green Aventurine. Green Aventurine will soothe the fear in your heart, giving you a chance to let things roll out on their own. Meditate while holding your stone to your heart. Whisper your fears into your stone, allowing the energy of the stone to transmute them into light, giving you much needed relief.
Aquarius: Divine guidance is yours this month, Aquarius. It is important to stay open and balanced in your Crown Chakra to allow divine guidance in. Take some time to unplug from technology, go outside and lay in the grass. Get reconnected with your body, giving your mind a rest. This allows divine guidance in without any interference. Your stone this month is Danburite. Danburite keeps your divine connection clear and bright. Meditate while holding your Danburite above your head. See the beautiful energy of this stone as a ball of rainbow light, vibrating above you, clearing away all the distractions and static from your mind, making you a clear channel.
Pisces: You need a break, Pisces. This month take plenty of naps and slow down anything that isn't absolutely necessary. You have been running at full tilt and your body, mind and spirit all need to relax and rejuvenate. Your stone this month is Petrified Wood. Petrified Wood is a grounding stone with very slow energy. It will support a slowing of your energy in order to give you a rest. Place a piece under your bed or near you as you rest to encourage your energy to match its slow and steady rhythm. Hold it as you meditate and feel your heart rate and respiration match the peaceful rhythm of the stone.



Kristi's Current Time Based Services

Kristi's Current Email Services
Kristi's Radio Show!

Connect with Kristi Here!
---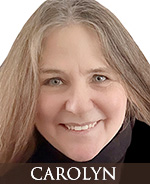 by Carolyn Ferris


Each week Carolyn Ferris will pull from her hand designed Tarot cards to reveal a message for us. Carolyn has been a psychic for many years and has a substantial amount of notoriety with her art. She has created art for many clients such as Timothy Leary, Santana, The Fillmore, and Moonalice.

Her artwork can be viewed at her web site www.carolynferris.com!

Her Psychic site, where you can view her Oracle card is:www.IntuitiveReadings.com!
---
Draggin'
© 2011 Carolyn Ferris and Moon Alice
Draggin', the talented smoke ring blower, is the son of Puff The Magic Dragon. Draggin' can't blow fire, so instead he blows smoke rings. Get your happy level going this week. It's time to do something spirited and wild. If you can't fly while blowing smoke rings such as Draggin, think of several pleasurable adventures. Then write each down on separate sheets of paper and throw them into a hat. While blindfolded, pick one of the papers from the hat and book yourself into your wild blue yonder outing.
Special 30 Minute Reading From Carolyn
Although reading with the cards is not my usual way of doing psychic readings, If you would like me to use my cards for your reading I have created a special pricing and instructions just for the Power Peek readers.

The Link below will give you super low pricing on my 30 minute readings. If you are already a client of 12listen then it's as easy as clicking the link and making the purchase. The next time you call me you will be automatically granted the special pricing. If you are new to 12listen.com you will be prompted to set up your free account! Don't miss this opportunity! CLICK HERE!
P.S.
Before this special priced reading, be at your computer and call up the web address www.OracleDeck.com , there will be a display of cards turned upside down. Make the call to me, and one by one you'll turn your card and I'll interpret a special meaning in regard to your situation or issue! Give it a try, have the cards right there in front of you to study as you receive your special Power Peek reading!
If you call me for a reading outside of this special, I will not use my cards but solely our psychic connection.