Links you may like:
Subscribe to my newsletter
Get a computerized Astrology Chart!
Get a Psychic Reading
Subscribe to my Pod-casts
Visit my Blog

---
It was recently announced that Easter is second only to Christmas for gift giving in our society. I suppose this means that eventually, for many, the "Black Friday" before Easter will mean the same thing it does before Christmas.
I saw a toy display in a store yesterday that featured a chocolate bunny holding a sign that said, "Save the Bunny, please. Buy more toys." This bothered me.
I'll readily admit that toys were given for Easter when I was a kid, but it was always something small and usually cost about $.99. As a matter of fact, there was one toy company that made a good portion of its fortune on $.99 toys; Wham-O.
The Wham-O company, makers of Hula Hoops and Frisbees, seemed to realize that most parents were willing to spend about $.99 on a toy for their kids for Easter and not much more.
That ceiling was perhaps set by the price of a Duncan Imperial Yo-Yo, the top of the Duncan line and the prized possession of "mid-century" kids everywhere. (Yo-yo's were confiscated by the millions in the 1950's and 1960's. I only wish teachers would have bought their own rather than stolen ours.)
Sometime around 1961, SillyPutty came into our consciousness. It was sold in a red egg, did things that only alien technology could have explained and cost $.99. I always suspected the red egg was a marketing ploy; a sign to our parents that it was the perfect Easter gift, and it seemed to work. If you ever meet someone my age who claims they don't know what Silly Putty smells and even tastes like, run, because they're from another planet.
As well as being cheap, the other thing these toys had going for them was that they all fit easily in an Easter basket, along with a handful of jellybeans and the few foil-wrapped chocolate eggs not eaten by our parents. A $.99 Slinky in its cube shaped box fit nicely in fake grass, along side rock-hard marshmallow chicks and a hollow brown bunny that tasted like chocolate only because we knew it to be so.
I suppose this is as good a place as any to mention that any one of these $.99 toys was almost insured to break, or be completely useless, by Wednesday afternoon. I don't know if we played harder because it was spring, or if the toys were just junk, but anything that lasted a week or more was an anomaly, a subject of reverence and given its own shelf.
The exception to this was the Wham-O SuperBall. It took a long time for them to break, usually well into the summer, but they did have a nasty habit of bouncing so high that they ended up getting lost in chimneys, shooting off in high arcs into other neighborhoods, or becoming firmly lodged in neighbor's gutters. ($.99)
One Easter, all I wanted was a toy called a Zoomo. It was a huge rage and was nothing more than a Chinese Yo-yo, as they would come to be known, and made out of paper. It broke the first time I used it. ($.99)

Another year, every boy with a TV at home wanted a gadget called SixFinger. It was one of the stupidest toys ever invented, but coveted beyond belief.
SixFinger was a secret "weapon" that shot caps, clicked out Morse Code, and did a couple of other ridiculous things that made no sense. The commercial was in rhyme and featured ecstatic boys doing backflips in rapture over covert technology that promised happiness. The phony looking finger was a piece of junk and broke almost immediately, but it had a great jingle. "Six finger, Six Finger, man alive! How did I ever get along with five?" (At $1.99, Sixfinger pushed the envelope, but with enough pestering and whining, it was doable.)
At any rate, we did get toys in my day but they were simple and, a point I've beaten to death, generally no more than $.99. They were junk and we knew they were junk but they were a nice addition to sugar, hard-boiled eggs and beautiful springtime days.
The older I get, the more I miss my past Easters.
I was recently reminded of the solemnity of this holiday by photographs I saw of pilgrims in other parts of the world, observing Good Friday as the most solemn day of the Christian calendar. Some were carrying crosses, some knelt, some wept and some prayed.
Our ancestors viewed this time as one to embrace and feel the exhilaration of the departure of winter, but it also had a somber tone to it as well. It was a reminder that there were some who were no longer with us for a new spring, and that someday we would be in their company.
Reflective yes, but also a time for joy. We're still here.
In my family, we made a big deal out of decorating and painting Easter Eggs and being together. Easter dinner was always a huge affair with friends and family in attendance and featured plenty of laughter, a few fights and lots of love.
No matter what your religion or belief system is, this is a time to embrace life with enthusiasm and gratitude and to remember that time is precious and that life really is about love.
I hope that we never attempt to replace honest communication by buying gifts or heaping toys on our children. No matter how hard society tries to convince us that if we don't give, give, give, there's something wrong with us, I pray we'll always know that society is wrong.
All the Slinky's, eggs of Silly Putty, Zoomo's and Yo-yos in the world, every material item that exists could never give me the one thing I'd want most this Easter.
Sure, give gifts, but make it more about life and love. Trust me, you'll never regret it, ever.
Until next week, I wish you all peace, love and a Happy, Happy Easter.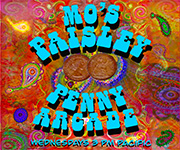 Mo's Radio Show
Mo Scopes are now available on 12listen.com!
Mos Current Email Based Services
Mo's Current Time Based Services
Remember, I'm an advisor at 12listen.com and would love to be of service.

Need a launch date?
Get the Perfect Launch Report!

Visit me at Facebook.com/MoTarot I'd love to hear from you!
---
by Kristi Brower
The Psychic Update

What Are You Projecting?
I read auras, and I see everyone's energy body projecting out into the world what is going on inside. So I ask you, what are you projecting? Did you know that your energy and the thoughts and words you use project out onto your world, impacting everything around you? Well it's true; your energy body has an impact on all of the energy bodies around you, creating a domino effect.  Here is an example of how this works.

Say you're having a great day, all feels right with the world. Then you walk into a store and are waited on by a clerk who is projecting anxiety. Unknowingly you pick up on their projection and walk out of the store feeling anxious for no particular reason. At this point you have a choice. You can take on the anxiety as your own and let it impact your whole day.

If you do this then you are projecting anxiety and those around you may pick it up as well. At the end of your day you may have noticed that everyone around you seems anxious. What a coincidence! Ok, on to your other choice. You can acknowledge that you feel anxious and then ask yourself, is this mine? If the answer is no then you can recognize the anxiety for what it is, the signature of someone else's energy and let it go. You go about your day in a happy go lucky mood and note at the end of your day that those around you seem particularly happy. What a coincidence!

Our energy bodies are so powerful! Most of the time we are completely unaware of what we are projecting, but we can actually control our energy if we choose. You can start by simply asking yourself "What am I projecting?" If you don't like the answer then change the energetic channel! Intentionally become more aware of your energy projections and identify what is yours and what belongs to someone else. We have a choice about how we react to all kinds if things, but often do not take the wheel and intentionally choose.

Every morning ask yourself, what do I want to project today? Ask yourself what color your projection should be, what qualities would you like your energy to have? One you have arranged your projection then share it with those around you. Make note of how others seem to sync up with your projection and how exponentially you can impact the world simply by choosing to project positive and loving energy throughout your day.

Want to know more about your aura and what you're projecting? Check out my email reading "Aura Reading and Chakra Balancing" now includes 5 free minutes at 12listen.com to talk about your reading. For more information, click here!

Blessings!
Kristi
Kristi's Current Time Based Services
Kristi's Current Email Services
Kristi's Radio Show!
Connect with Kristi Here!
---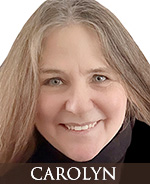 by Carolyn Ferris


Each week Carolyn Ferris will pull from her hand designed Tarot cards to reveal a message for us. Carolyn has been a psychic for many years and has a substantial amount of notoriety with her art. She has created art for many clients such as Timothy Leary, Santana, The Fillmore, and Moonalice.

Her artwork can be viewed at her web site www.intuitivereadings.com!

YES- she draws every one of them!
Click here to order or see details!
---
Balance
This is the balance card. The woman here is seen with a mask, she wears natural Henna tattoos on the palms of her hands. She has clarity as seen by the way she is focused and centered as she flies through the center of the background image. Do you need your life to be more balanced? Do you need to receive more or give more? Do you need more time off or to work more often? How do you thoughtfully hold your yin/yang currently in your life? If you are having the dull-drums, become more festive--dress up, get to an art museum, rent a camel for the afternoon and take a ride! Change your life by practicing balance and appreciating the joy you've found in each experience along the way.
---
12Reports is where you can order Astrological Reports compiled by computer. I promise an immediate correction on any errors regardless of whose mistake it is. These make great gifts that we can send to the recipient for you. You order and Pay THEN you get sent a form for the details.
---
The Power Peek is brought to you by: Mark Husson