The astrological highlight this week is Venus entering cool as a cucumber Aquarius. It makes me smile; I suppose because this independent and revolutionary spirit resonates with my Aquarian Moon! Venus represents what we value in life, what we find important, and how we view love and romance. At first blush, the sign that has come to represent independence, emotional detachment, and rebellion seems like an awkward or challenging fit for the goddess of love. Of course, that all depends on your definition. Astrologer Mo Abdelbaki could certainly enlighten us (and has) on the versatile and even promiscuous nature of the mythological Venus! But that's another story; maybe we will explore it with him on 12Radio on Simpletales on December 13th.
Whether you were born with Venus in daring Aries, sexy Scorpio, or nurturing Cancer, you will be influenced by Aquarian values and vision as Venus travels through the 11th sign of the zodiac through December and into the first two days of 2017. The Aquarian emphasis on friendship, the importance of individuality, and the desire for social progress and reform, will show up in our desires, our conversations, relationships, and even in our creativity.
When it comes to the Aquarian vision of love, I can't think of a more appropriate sentiment than the one voiced by French author and poet Antoine de Saint-Exupery. 'Love does not consist in gazing at each other, but in looking outward together in the same direction.' For Aquarius, love is found in sharing a vision and in a meeting of the minds. Passion may be found just as easily in a good argument or discussion at the local coffee house as in the bedroom!
During this period, the focus should be on building friendships and encouraging others to express their individuality. Accept that everyone has their individual earth curriculum and their own guiding star. We'll all feel more satisfied when we encourage diversity and equality rather than demanding conformity among our family, friends, co-workers, associates, lovers, and partners. Relationships may move through a few turbulent patches as we continue to find the sweet spot of individuality within togetherness.
One of the clear messages I am receiving about this transit is the importance of finding our own guiding light and star. This means different things to different people. At times your inspiration may come through meditation, prayer, or silence. Other times you may receive guidance through a song you hear, a word of encouragement from a friend, or the advertisement on the side of a bus! Imagine a landscape where everyone is receiving and shining their own light, a world where we are taking personal responsibility while also using our gifts and abilities to assist others. As you awaken to and explore your own preferences and ideas about love, I hope Venus in Aquarius will make you smile too.
Until next week, let go and wear loose clothes.
---
C.A.'s current Time Based Services
C.A.'s current Email Based Services
DECEMBER 5
MOON in AQUARIUS/PISCES
Moon Void of Course 3:23 am (PST) – 8:31 pm
Outwardly it might seem like a fairly quiet day; and yet the disquiet of the revolutionary Aquarius Moon might be bubbling and brewing under the surface. The Moon gets a fresh infusion of inspiration from Aquarian ruler Uranus in the early morning. We awaken with some new ideas or feel particularly motivated to assert our independence. This includes disentangling ourselves from thoughts, relationships, behaviors, or habits that feel like they have a stranglehold over us. We might feel like we are caught between a rock and a hard place. Something or someone that has felt positive and good to us in the past now seems to be a dubious fit or asset. Maybe we feel stifled or unsure our best future lies in a current direction or on a familiar path.
With the Moon void of course through most of the day and evening, it's a great time to consider what changes we'd like to see happen. This can be a gentle move towards revision rather than revolution. It's a delicate balancing act; being part of the gang and also following your own dream; and honoring the past while looking towards the future. We don't need to judge our present as bad in order to desire and implement changes. In fact, the more we are able to see our life choices with understanding and compassion, the more likely we will plot a successful and happy course for the next phase.
Daily Muse: The means are easier to understand after the value of the goal is firmly established. It is a question of what is it for. Everyone defends his treasure, and will do so automatically. The real questions are, what do you treasure and how much do you treasure it? (A Course In Miracles Text, Chapter 2)
DECEMBER 6
MOON in PISCES
Yesterday brought inspiration to make changes; today brings the fuel in the form of motivational Mars aligning with visionary Uranus. Some of us are ready to take a leap of faith; others who are more cautious or reticent, might encounter experiences that propel them in new directions. Mars and Uranus working together is a compelling and spirited combination. If you have an idea or plan ready for action, today may bring the perfect opportunity to launch.
As Uranus is the planet associated with the unpredictable, we might find interactions and events today or this week, push us towards an action or path we might not have even considered before. Stay flexible and resist the urge to resist! If something new or unfamiliar pops up, give it some time to reveal itself before dismissing it as unwelcome. Something completely unexpected may turn out to be exactly what you have been waiting for or what you need.
Daily Muse: I never made one of my discoveries through the process of rational thinking. (Albert Einstein)

Today on Simpletales my guest is Angel Intuitive and Psychic Channel, Anita Ahuja. Please join us for messages for December from the Angels and Ascended Masters. Find us live on 12Radio.com. Once there, click the CHAT link and come play with us live in the 12Radio Private Group on Facebook.
DECEMBER 7
MOON in PISCES
Moon Void of Course 6:05 am (PST) – 2:16 am Thursday morning
Venus enters Aquarius 6:51 am (PST)
Paying close attention to boundaries is a good idea today with the Moon drifting void of course from early morning, throughout the day and evening and into Thursday morning. This Moon is also in watery and sensitive Pisces. This Neptune ruled sign is famous for having difficulties with limits and setting appropriate boundaries. As the embodiment of everything water, it's just not her strong suit! However this is offset by Pisces being naturally attuned with imagination and creativity and demonstrating great capacity for empathy, compassion and intuition. Practice being good to others, without totally sacrificing yourself in the process. This is an art form we practice our entire lives, especially when we are under the influence of a Pisces Moon. Resist feeling guilty when you allow others to help themselves.
No doubt we'll get a little help with that last idea as Venus the planet of love, relationships, and values enters mental and idealistic Aquarius in early morning. When it comes to the Aquarian vision of love, I can't think of a more appropriate sentiment than the one voiced by French author and poet Antoine de Saint-Exupery. 'Love does not consist in gazing at each other, but in looking outward together in the same direction.' For Aquarius, love is found in sharing a vision and in a meeting of the minds. Passion may be found just as easily in a good argument or discussion at the local coffee house as in the bedroom!
During this period which extends though the first two days of 2017, the focus should be on building friendships and encouraging others to express their individuality. Accept that everyone has their individual earth curriculum and their own guiding star. We'll all feel more satisfied when we encourage diversity and equality rather than demanding conformity among our family, friends, co-workers, associates, lovers and partners.

Daily Muse: I read once that the ancient Egyptians had fifty words for sand and the Eskimos had a hundred words for snow. I wish I had a thousand words for love. (Brian Andreas)
DECEMBER 8
MOON in PISCES/ARIES

Moon enters Aries 2:16 am (PST)
We may believe it is Venus in rebellious Aquarius that is firing our emotional rockets today, and it could be. However, my bet is on the Moon in courageous and impatient Aries. With the Moon squaring thinking Mercury in methodical Capricorn, it's likely we'll experience a bit of delay or frustration today. Speed verses careful aim; we can have both but only with planning and practice. Watch for flashes of anger or annoyance today as events or interactions might bring up previous disappointments or feelings of betrayal. The more we are aware of our own issues and hot buttons, the quicker we can sidestep a potential emotional or psychological land mine. We can choose to be victimized or choose to reroute our course believing we are the directors of our experiences and perceptions.
Accepting that our timing may not be the perfect timing can help us surrender to what is happening and get creative with solving potential problems. A delay today is likely to be only temporary, so why make a mountain out of a molehill? We can be the glass is half full or the glass is half empty folks today. It's our choice.
Daily Muse: The first problem for all of us, men and women, is not to learn, but to unlearn. (Gloria Steinem)
DECEMBER 9
MOON in ARIES

Moon Void of Course 5:06 pm (PST) – 4:41 am Saturday morning
A colorful and diverse array of jobs, tasks, responsibilities and even obstacles greet us today. Whether we attack them with enthusiasm like a contestant on the reality show 'Wipeout' or we feel like we are an unwitting and unwilling participant on 'Extreme Home Makeovers' is completely our choice. Truth be told, no matter how well we plan our agenda and schedule our time, we are likely to be faced with a few unexpected requests and/or detours.
The Moon in courageous Aries is up to the challenge as it bounces from one planetary connection to another, six in total throughout the day. The Sun in adventurous Sagittarius connects with expansive Jupiter which could end up being both a good and not so good thing. This connection increases our expectations for what is possible and is hopeful and motivating. However, it could also lead us into believing we really can accomplish more than is physically possible; and therefore we burn ourselves out before the day is done or end the day feeling incomplete.
Be prepared. This is likely to be a day of activity but with changing expectations and demands. Try to delegate or postpone as appropriate. Build in a break or two to catch your breath, decompress, and refuel.
Daily Muse: Drop the idea of becoming someone, because you already are a masterpiece. You cannot be improved. You have only to come to it, to know it, to realize it. (Osho Zen Tarot)
DECEMBER 10
MOON in ARIES/TAURUS
Moon enters Taurus 4:41 am (PST)
There is a return to good old fashioned common sense today as the Moon finds itself in grounded Taurus. We might have been batting at windmills over the last couple of days under the influence of super courageous Aries. Today we are willing to choose our battles with an eye to the ultimate goal. We are looking for more balance accepting that both our small and large dreams require certain trade offs. They are very achievable if we are willing to count the costs and pay it. We accept the limits and realities; in fact we embrace them as part of the process like a farmer waiting patiently for seeds to germinate and develop.
The Sun making a conjunction with serious, practical, and disciplined Saturn is in full accord with the Taurus Moon. Venus too makes a sobering connection to Saturn reminding us there is responsibility in ownership and in commitment to relationships and others. Although we may feel the burden of our responsibilities and commitments today, for the most part we carry the load with love and a sense of achievement. We have permission to delegate, postpone, or release any commitments that prove to be too cumbersome or not in alignment with our ultimate goal. However today we are taking a longer view of our lives and our goals understanding efforts or limits we set and accept today may be necessary for achieving the ultimate reward we seek in the future.

Daily Muse: It is better to conquer yourself than to win a thousand battles. Then the victory is yours. It cannot be taken from you, not by angels or by demons, heaven or hell. (Buddha)
DECEMBER 11
MOON in TAURUS

Moon Void of Course 8:04 pm (PST) until Monday 4:41 am
Today is an interesting and dynamic juxtaposition of energies, with the Moon in somewhat careful and conservative Taurus holding its own amidst a volatile and unpredictable alignment between the Sun and revolutionary Uranus. This alignment is the platform for personal and global breakthroughs for those willing to take a leap of faith and work their personal creativity and magic.
But before you go jumping off the cliff, signing the lease, or making the commitment, be advised the Sun also makes a challenging connection with Chiron, the Wounded Healer. Significant breakthroughs are probably contingent upon be willing to accept fears or/or perceived weaknesses. Instead of denying them, we can accommodate and make up for them. When we know our weaknesses, or where we are likely to need help, we can plan accordingly. These can be transformed from limits and boundaries into platforms for takeoff and our potential success is expanded exponentially. Don't let your fears or deficits hold you back; but don't forget to figure them into your plan either.
Daily Muse: Never be bullied into silence. Never allow yourself to be made a victim. Accept no one's definition of your life; define yourself. (Harvey Fierstein)
A new 500 page personal forecast that follows the transits in your chart for a year is now here.
Take a look.
The Asteroid Goddesses author Demitri George has a new report out called - The Asteroid Goddesses -
Take a look
In Joyful Appreciation of You! New Reports are being added to 12Reports.com - now with lower prices!
Don't forget about our fully Moderated Gratitude Board®!
It's located on www.12Listen.com on the bottom left.
The Gratitude Board is a place where you can safely put what you are grateful for without fear of having to say who you are. The board is anonymous and asks nothing of you.
Use it to express the things that have made you happy and the things that you believe will make you happy in the future by stating them as if they have already been received - kind of like an affirmation.
Put as many things as you would like up there, there is no limit. Just go to www.12listen.com and look on the bottom left!
Mark
---
---
The Power Peek is brought to you by: Mark Husson
Click on a picture above and hear that advisor's Message. Hover your mouse to see their name. Check www.12listen.com for new updates and messages.
---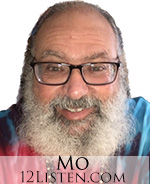 by Mo Abdelbaki
The holiday season has barely begun, but I can already feel a difference from seasons before. After the insanity of the last year, there seems to be a combination of a sigh of relief and a sense of total shock at the fact that it's finally over. I've noticed that people are quieter than usual, almost as if they've become introverts over the past few months, and why wouldn't they? The numbness that we may now be feeling will eventually go away and be replaced by a tingling sensation, like when our feet have fallen asleep and begin to come back to life. It sure can sting, but it means that we're still functioning.
This doesn't mean that the media isn't blaring out their usual "buy me now" holiday philosophy. There certainly has been a lot of that. It also doesn't mean that there isn't money being spent. According to what I saw reported, this year's early sales were the largest ever. I think what it does mean is that people are thinking about what has happened over the last year and a half, distilling the reality and sifting through the psychological warfare that every one of us has been exposed to in an effort to get us to vote for this person or that.
For a while, I imagined that this might make for an old-fashioned Christmas holiday, doing more of what comes from the heart and less out of a sense of obligation. It isn't as hyped up as I've seen it before. A few lights have been put out and it is still early, but in the past, by mid-November, the stores generally ooze holiday cheer, but not so much, yet.
I didn't know whether or not to feel good about this development. It upset me that we've been robbed of one of the most joyous seasons there is, a celebration of life and regeneration that has been going on for millennia. I felt resentful at what we've been exposed to, the incessant fear mongering and the ridiculous and completely unnecessary harshness and disrespect that has been heaped upon us, in the name of power. Then I noticed something.
A few days ago, I was in the frozen food section of the grocery store when a song came on that was pure funk. I heard someone singing along with the song, something I do, but this time it wasn't me. A gentleman, about my age, was not only singing, but dancing his way up and down the aisle. He had a huge grin on his face and seemed to be oblivious to the fact that other shoppers were backing away slowly, not taking their eyes off of him. I gave him a grin, because I was delighted to see his celebration of being in the moment with a song he liked. He smiled back and gave me a thumbs up. I countered with a peace sign, which he immediately returned. We'd connected.
He wasn't the only one. A short while ago, I saw fellow on a skateboard dancing as he was rolling down the sidewalk. A minute or two after that, I saw a woman dancing and singing as she was walking from her car into a store. I've done a bit of singing myself, but I leave the dancing to those who won't cause injury when they do so.
We're coming out of it. We're beginning to feel better and the tingling has started, but instead of causing discomfort, it's making us want to feel alive again, to dance, to sing, to celebrate. Regardless of religion or background, this is a season that's celebratory for a reason. The solstice is upon us and with that, the rebirth of the solar cycle and a new year will be ours.
I find myself wanting to pull out my concertina, strum on the uke, play a tune or two on my penny whistle, make my didgeridoo growl, or just sing my fool head off. I may even take a huge, deep breath and do some yodeling, much to the chagrin of everyone within earshot.
Look around you. Watch what people are doing and you'll see that even though they're quiet, introspective or detached, it doesn't take much to make them break into song and smile. You may even find yourself right there with them. I hope you do. After all, tis the season.
Until next week, I wish you all peace and love.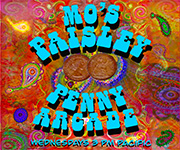 Remember, I'm an advisor at 12listen.com and would love to be of service.

Need a launch date?
Get the Perfect Launch Report!

Visit me at Facebook.com/MoTarot I'd love to hear from you!
by Kristi Brower
In my work as a professional Psychic and spiritual counselor I have noticed a trend lately. So many of my clients are striving constantly for growth, change and continuous self-improvement. I am all for the good work and happy to support, but want to suggest one edit to the constantcy of striving for change. We need time to adjust to change, to grow into our new selves, to recover from the upheaval that growth can bring into our lives. I offer you 5 ways to allow for adjustment and rejuvenation while walking the spiritual path.
1. We are connected to the earth, the seasons and the tides just like all living things. Our planet gives us beautiful cycles of growth and then rest and renewal each day. Trust the cycles. Sleep when it is dark and work when it is light. Follow the energy of the seasons, Spring is a time of renewal, summer is a time of action and growth, fall is a time to reap the rewards of our hard work and and winter is a time to rest, go within, and prepare for the spring.
2. All change, even the good kind, causes stress and requires time for adjustment. Work at changing only one thing at a time in your life. Set priorities and time lines and follow them. Recognize that your body and mind require time to adjust to new experiences, give yourself breaks between times of change to heal and recover.
3. When you feel like changing everything, change one thing. Give yourself time to adjust and then re-evaluate. Often when we feel dissatisfied with everything we just need to change one thing and watch the effect that one change has in every area of our lives.
4. There is nothing wrong with you, you are great, right now, this very moment. We get caught up in this idea of constant growth and self-improvement and forget to appreciate who we are, where we have come from and the growth we have already made. Take a break from striving for more and really appreciate who on you are right now.
5. Trust the process. Growth and change take time. Allow things to play out naturally. Don't push and recognize barriers as a message that you need to change direction. Divine timing is always at work in our lives, follow the synchronicities, don't force anything.
Much love,
Kristi
Class Update: I will be teaching Energy Intelligence-Using Oracle Cards on 12/5/2016 at 7 pm. Join me!
---
You can download my free meditations here.
Class note: All of my recorded classes are available here!
Kristi's Current Time Based Services
Kristi's Current Email Services
---
by James Ray

Perpetually fluctuating, regardless of your intention, choice, or actions. The world flows and floats around you, your are an observer, perhaps a participant, but to quite a passive degree. The ether is filled with everything. The energy around you is literally potential. Within the potential also exists the ability to be nothing. Limitlessness in fact leads itself to limits, as they too are part of the grander schema.

You watch the world go by, beyond what the eyes perceive and into that which the soul highlights. The soul speaks through the 'wow' times, through the 'shit' times, through the 'praise the Lord' times. The eyes see things, patterns and cycles of the physical world. Of course, these outer things are reflections of the bigger, the deeper, the magic. A long lost friend, reaching out to you for embrace; the sweet dance of spirit and energy finding you, to reestablish on a visceral level that which you know to be 'truth'. Connect and RECEIVE that hug.

The picture show that is life is but a minor piece of a larger miracle. When things are 'well', are 'in control', are on the 'up and up', it is a time to breathe deep and stay focused on your direction. Soon, another wave will come to wash away your 'peace of mind'. Like the clouds that hang over the sea at sunrise, they too shall give way to new shades of blue. So it is true of that which brings us joy, it is capable of bringing us equal amounts of pain. That which brings us our greatest tragedies, lead to the growth that makes new realms of joy possible. Being broken means that the existing paradigm is no longer fit to handle reality in light of a new revelation. BE GRATEFUL, you have been freed. When life punches you deep in the gut, it is a delivery, the only way to soften the blow is to be receptive.

Your body is comprised of trillions of cells, all functioning separately but also as a unified whole. Your internal organs, comprised of these cells, communicate and rely on one another to find optimal health and equilibrium. Your mind, when seeking to remember information, runs millions of split second processes to recover an electrical storage packet of it's own design, and transfer it into a meaningful picture/word/message.

The outer world is no different. You are a cell, perhaps even just an atomic particle, and electron, proton, or neutron. As the cell, as the atom, can you even fathom what the body is doing? Or, on an even larger scale, what the community of bodies might need, want, or be trying to accomplish? The complexity of human exchange is not to be fully understood, in my humble opinion, but by no means should we ever stop looking deeper.

In our quest to uncover the 'why' of our saddest times and tragedies. As we look to unfurl the secrets behind 'how' we got into this position. We would benefit from an overarching sacrifice to ourselves in the form of acceptance. We can devote ourselves to the experience by releasing the judgment of what is happening.

Beyond the pain, and also beyond that happiness. Beyond the sanctimonious accuracy, and also beyond the dismal confusion. Beyond the physical ecstasy, and also beyond the cold lonely space of depression. Beyond all of these paradoxical veils of God Herself, we can practice acceptance, we can practice surrender.

A Prayer of Self Devotion

"Thank you Ether for supporting my endeavors. Though they may not fit my mind's specific time-line, my emotions deepest comfort, my eyes definition of beauty…. I accept your support and trust that I CAN DO THIS. I pledge to receive the bounty of experience, removing the doubt and the resistance to the voice of Spirit. I acknowledge my youth, how green I am in this physical, emotional, and spiritual world of wonder. In all things there are blessings, may I ride the wave of the most high.

When life gets loud, I will take time to hear the whispers, to tune in. When I am drowning in emotion, I will let the water wash me clean. When I am consumed by the 'darkness', by hate, by anger… I will kiss the feet of the Goddess, the steadfast grounded teacher that is LIFE itself/herself/himself.

With each new day, Spirit brings me new challenges. I evolve towards a higher knowing only through said challenges. I smile and laugh each day, in the knowing that this too shall pass. I remain vigilant in divine order with my highest calling, which is to BE, without resistance, that which I AM. "

Have a blessed week.

Connect with James:

Readings: 12listen.com/starman
Facebook: facebook.com/starmanspeaks
Blog: starmanspeaks.com
Time based Sessions:Time Based
---