C.A. Brooks
We may want to breathe a collective sigh of relief this Wednesday when Mars finishes a 2 1/2 month retrograde period. But why would we do that? The fun isn't over yet! There are many more insights and aha moments to come as Mars slowly makes its way back to 8 Sagittarius where it was when it started the retrograde on April 17th. Mars will emerge from the retrograde shadow on August 22nd. The welcoming committee includes Saturn the planet of personal authority who has been slowly moving retrograde himself, heading toward his appointed meeting with Mars on August 24th. We'll save this discussion for later. But you might be thinking about it. Mars is intention, motivation and fuel; and Saturn has the perseverance and the plan. Is there something you want to get off the ground? This just might be the wind to fill your sails!
Mars in Scorpio has been going deep; maybe deeper than some of us cared to go. However, cleaning out the back of the closet, dark and forbidding often reveals nothing more than the old exercise bike forgotten and abandoned, leftover paint from the nursery from 15 years ago, and those spike high heels from our brief stint living out our fantasies of 'Sex and the City'. Of course all of these items have emotions and/or judgments attached. We need Mars retrograding in Scorpio to help us see and release them!
As Mars wraps up his time as our therapist, Venus may be stepping in to pick up the slack. This week the planet of values helps us connect with our dreams as she aligns with Neptune on Monday. On Thursday she opposes Pluto and it's time to 'cut the crap'. Pluto isn't buying any of our excuses, double talk or dancing around the truth. Although this applies to all of our values, we tend to notice these confrontations in our dealings with finances and relationships. On Friday, there is a chance to let down our guard and stretch ourselves in more gentle ways when Venus makes a connection with Jupiter.
Although our life curriculums can often be challenging they can become less so when we take the opportunity to look at what we value. Disappointment and setback can actually be very positive turning points. When we are clear on our values and expectations, we can more easily attract those people and situations that resonate. More than that, we grow, evolve, mature, and gain wisdom when we finally get it. People, situations, events and things don't really have the power to make us happy. They can be vehicles for sure; but they are never the source.
Until next week, let go and wear loose clothes.
---
C.A.'s current Time Based Services
C.A.'s current Email Based Services
JUNE 27
MOON in PISCES / ARIES
Moon enters Aries 12:08 am (PDT)
Today dawns with a sweet and idealistic alignment between Venus and Neptune. If you are involved in a group, committee, or partnership where an agreement around a situation or a decision is imminent, do it this morning. The Moon is in feisty Aries. Despite its need for independence, this Moon values making alliances.
Around Noon Pacific Time, when the Moon squares the Sun and moves into the final quarter of its cycle, any desire to cooperate seems to evaporate. Throughout the rest of the day and tomorrow, we are more likely to be of the mindset, 'everyone for him or herself.' We may feel a little guilty or conflicted about not honoring a higher calling that reminds us we are all in this together. If it's a choice between honoring our values and ideals regarding the good of the group verses meeting our own needs, well only the most valiant among us will make the sacrifice. The truth is, it's probably not an either or situation; but it feels that way. Don't judge yourself harshly; this is the human condition!
A tricky square between thinking Mercury and Chiron may reinforce our identification with our problems instead of rising above them. However, we do have the choice to turn this all around. We can choose to broaden our perspective and look for solutions to problems that benefit more than just ourselves. Bottom line, we will be tempted to be short-sighted today looking for instant gratification. Or, we can choose the high road, less traveled but ultimately more interesting and rewarding.
Daily Muse: The fault, dear Brutus, is not in our stars, but in ourselves. (William Shakespeare)
JUNE 28
MOON in ARIES

The Moon in Aries favors independence and trailblazing today. Although we may feel like we are making more progress by going it alone, we are also in danger of getting off track. Do you remember the story of Icarus? Using wings designed of feathers and wax he took to the skies. Ignoring warnings not too fly too high, he got close to the sun; the wax melted and he catapulted into the sea. With a lunar square to Pluto we may resist working cooperatively or listening to others. Even if you firmly believe you know better than all the rest, use some caution.
Tonight the Moon connects with rebellious and innovative Uranus. This opens the door for breakthroughs and invention. However, it feeds the energy of revolution which may or may not be in our best interest. Timely rebellion is needed and necessary; but do you have a plan for after you tear down whatever you want to destroy?
Daily Muse: I've never been certain whether the moral of the Icarus story should only be, as is generally accepted, 'don't try to fly too high,' or whether it might also be thought of as 'forget the wax and feathers, and do a better job on the wings. (Stanley Kubrick)
Today on Simpletales, we will take a quick peek into the natal chart of Winston Churchill. What do you think he would have to say about Brexit? (Britain's referendum to leave the European Union.) I don't know; but I think it will be fun to take a look at the man who lived through two world wars and helped imagine a unification of Europe in hopes it could help stem the tide of future conflict. Find me live on 12Radio.com. Once there, click the CHAT link and come play with us live in the 12Radio Private Group on Facebook.
JUNE 29
MOON in ARIES / TAURUS
Moon Void of Course 12:46 am (PDT) - 3:03 am
Mercury enters Cancer 4:24 pm (PDT)
Mars stations direct 4:38 pm (PDT)
We are looking for stability and comfort today with the Moon in Taurus and Mercury sliding into Cancer in late afternoon. The cosmos is already tuned to the vibration of home and family with both the Sun and Venus in Cancer. As Mercury joins them, our thoughts and conversations turn even more acutely to these personal and domestic issues and our desire for emotional connection and security. During this time we will explore both our fears and our hopes. We can be more introverted or circumspect when Mercury is in this emotional and sensitive water sign. Our thoughts are highly influenced by our emotions and it can even be difficult to relate to our rational minds. Being tuned into our motivations can help us make healthy and constructive choices rather than reacting impulsively.
Mars ends a 2 1/2 month retrograde period late this afternoon. Although the backward motion ends, for a time Mars will seem stationary, and then slowly begin moving forward. It will take until August 22nd before Mars gets back to 8 Sagittarius where it was when it started the retrograde. Give yourself some time to adjust to new information, feelings and insights. Mars is still revealing secrets. The best is yet to come!
Daily Muse: However beautiful the strategy, you should occasionally look at the
results. (Winston Churchill)
JUNE 30
MOON in TAURUS

Moon Void of Course 5:19 pm (PDT) - 4:44 am Friday morning
The day starts off on a pleasant note with the Moon in hard-working Taurus making positive planetary alignments. Like Cancer, Taurus is interested in security and is willing to work hard to get it. The morning should be productive for business and financial dealings.
However, we can sometimes get confused about the role money, material resources, and stuff plays in our lives. How far are we willing to go to accumulate wealth or possessions? What is the cost? How do we know when enough is enough? The first hint of trouble in paradise comes when the Moon opposes Mars the planet of intention and motivation. Still in Scorpio, Mars is asking us to look beyond the superficial for answers. Quite frankly, with the Moon in Taurus, we'd rather skip the self-evaluation!
But that is going to be really tough when a few hours later Venus (ruler of Taurus and Libra) sitting in the security-seeking sign of Cancer, opposes Pluto the transformer in Capricorn. This can be a difficult energy as we are forced to examine our values. Issues or concerns regarding finances, love, and relationships will come forward. When we refuse to look at them or turn a blind eye, the result can be power struggles and blatant attempts to manipulate others to our will. Fancy way of saying we act like control freaks!
Although this usually isn't an easy energy to process, it's rewarding when we do. Try to avoid excessive and compulsive behavior. Recognize the energy can be intense and be ready for it. Venus and Pluto together can be powerful allies when we take the time to listen carefully to our intentions, desires and needs and not project them onto others.
Daily Muse: I do not think, sir, you have any right to command me, merely because you are older than I, or because you have seen more of the world than I have; your claim to superiority depends on the use you have made of your time and experience. (Charlotte Bronte, Jane Eyre)

Tonight on 12Academy - Astrology 903 - Saturn and Neptune - Sparring Partners or Spiritual Teachers? In 1989 Saturn the planet of manifestation met up with Neptune the planet of dreams in the industrious sign of Capricorn. Hookups, aka Conjunctions of planets, especially outer planets such as these two, set up significant energetic patterns complete with expectations and goals. This thirty-six year pattern comes to a close in 2026. However, this summer and fall, (June 17th and September 10th) we reach a critical turning point in this cycle as Saturn in Sagittarius moves into a perfect square with Neptune in Pisces. Will our dreams be manifest or is it back to the drawing board? What changes, revisions or reconciliations will be expected? In this class we will explore the overall pattern paying specific attention to the Square and how it influences the cosmic energy for this summer and beyond. Register here
JULY 1
MOON in TAURUS / GEMINI

Moon enters Gemini 4:44 am (PDT)
Getting clear on our values remains an important topic of thought and conversation again today as Venus reaches out to Jupiter the planet associated with expansion, faith, and religion. The Moon's entry into Gemini lightens the mood and opens minds to a more neutral place for evaluating ideas. The intensity of Venus opposing Pluto yesterday yields the floor and we are less adamant about life being right or wrong, or black and white. Let's say we at least entertain the idea that shades of gray may be beautiful!
If we have recently found ourselves in the grip of rigid thinking, now we can take a breath and think about where our ideas and values come from. Perhaps a teacher, minister, priest, rabbi, or other spiritual tutor influenced our early thinking and/or continues to influence our thinking now. Who do you listen to? Who do you trust? It's pretty rare that we don't look to at least someone for advice or guidance. Is it a trusted friend, an angel, a book, a philosophy, a politician? (Go ahead laugh, but don't disregard that last suggestion!) Who do we rely on to tell us the truth?
On a lighter note, today we feel more hopeful and playful. And if we don't, play is exactly what we need to broaden our perspective. Schedule some fun, or throw out the schedule altogether and follow your whims.
Daily Muse: The truth is incontrovertible. Malice may attack it, ignorance may deride it, but in the end, there it is. (Winston Churchill)
New Time for A Course In Miracles. We're moving to 10 am Pacific - 1 pm Eastern. Today we'll continue to explore the possibilities of life in our right minds with excerpts of workshops by Ken Wapnick on the topic of peace. Find us live on 12Radio.com. Once there, click the CHAT link and come play with us live in the 12Radio Private Group on Facebook.
JULY 2
MOON in GEMINI
Moon Void of Course 8:43 pm (PDT) - 6:20 am Sunday morning
Despite the Moon in chatty Gemini, we may feel stifled or unable to express our thoughts and feelings. The Sun in emotional Cancer is confronted with an uneasy connection to Saturn. We may find ourselves burdened with family or domestic responsibilities that feel restricting. Or possibly we realize we are limiting ourselves with unnecessary restrictions or ideas about what we deserve or can enjoy. The antidote is similar to yesterday - play! Maybe you can recruit some help, divvy up your responsibilities across a longer period of time, or even release some duties or tasks. The real issue has less to do with our commitments and more to do with our ability to feel we deserve joy, happiness, contentment and abundance. Confront negative ideas about yourself and don't let them go unchallenged.
Daily Muse: If the sight of the blue skies fills you with joy, if a blade of grass springing up in the fields has power to move you, if the simple things in nature have a message you understand, rejoice. For your soul is alive. (Eleanor Duse)
JULY 3
MOON in GEMINI / CANCER

Moon enters Cancer 6:20 am (PDT)
This is the last day of the lunar cycle, and appropriately enough, the Moon is feeling
nostalgic in its home sign of Cancer. The Sun's alignment with compassionate and
dreamy Neptune sets a tone of imagination for the day. This is a very positive energy
that allows us to look beyond artificial and man-made boundaries, (like lines drawn on a
map) to see greater truths and feel greater levels of attunement with each other. This is
a good day to do genealogy research or gather stories from your aging uncle or
grandmother. Family stories are interesting and enlightening.
There is just a touch of edginess to the energy today. Someone you talk to is definitely
interested in more than sharing great-grandmother's recipe for chocolate oatmeal cake.
There is a thread of wanting truth to be uncovered or revealed. This is beneficial for
seeking wise counsel from someone you know is not afraid to tell you the truth.
Daily Muse: Courage is what it takes to stand up and speak; courage is also what it
takes to sit down and listen. (Winston Churchill)
The Power Peek is brought to you by: Mark Husson
---
In Joyful Appreciation of You! New Reports are being added to 12Reports.com - now with lower prices!
---
| | |
| --- | --- |
| | |
I'm going to Host 12News for Kristi while she completes a Life Extension certification. So You and I get to meet live on Monday and Tuesday Mornings!
---
---
Join me this Monday as I explore the World of 12Listen Advisor and Radio Host Jamie Dawn! She's got wonderful things brewing and together we're going to uncover them! Live on www.12Radio.com 8am pacific Monday!
It's a new season and time to shake some things up. Watch for some new faces and voices on 12Radio. Please see the 12Radio.com website for schedule changes and new shows.
New Time for A Course In Miracles with C.A. Brooks. The show is still on Fridays, but we are moving to 10 am Pacific - 1 pm Eastern starting July 1. Hope to see you there.
---
12listen.com/Gratitude Board!- celebrating your personal messages 24 hours a day.
Mark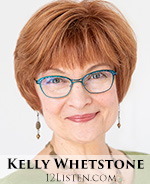 by Kelly Whetstone
Tuesday 6/28 (5 pm Pacific) – Kelly Whetstone – Releasing with Archangel Michael- Guided Meditation Michael is a powerful ally. This is one of my favorite meditations
for detachment. We will have a great experience with this fantastic being and feel a great release when we are finished. Register for this week's class here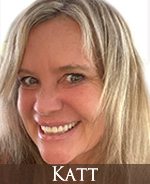 Psychic Katt
Tuesday 6/28 (6 pm Pacific)- Katt Hall – Katt's Mastery for Modern Day Psychics – This is a class for individuals already using their psychic gifts and ready to
step up to a new level of demonstration and service. If you are looking for mentoring
from a celebrated and long-term psychic advisor and teacher, to advance your natural
psychic gifts and to use your talents professionally as a reader, counselor and coach,
this is the class for you. This is an on-going class and you can join anytime. Register here
C.A. Brooks
Thursday 6/30 (7 pm Pacific) – C. A. Brooks – Astrology 903 – Saturn and Neptune – Sparring Partners or Spiritual Teachers? In 1989 Saturn the planet of manifestation met up with Neptune the planet of dreams in the industrious sign of Capricorn. Hookups, aka Conjunctions of planets, especially outer planets such as these two, set up significant energetic patterns complete with expectations and goals. This thirty-six year pattern comes to a close in 2026. However, this summer and fall, (June 17th and September 10th) we reach a critical turning point in this cycle as Saturn in Sagittarius moves into a perfect square with Neptune in Pisces. Will our dreams be manifest or is it back to the drawing board? What changes, revisions or reconciliations will be expected? In this class we will explore the overall pattern paying specific attention to the Square and how it influences the cosmic energy for this summer and beyond. Click Here to Register!

Links you may like:
Subscribe to The Power Peek
Subscribe to The Mark Husson Show Newsletter
Get a computerized Astrology Chart!
Get a Psychic Reading
Subscribe to Mark's Pod-casts
Visit Mark's Blog
---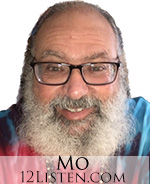 by Mo Abdelbaki
I've been noticing similarities between 1967 and 2016. The occurrence of the Summer Solstice on the full moon is one of those similarities. What it represents and how it seems to be affecting us is familiar to me. I see old patterns emerging, those that seek to bring us closer to a semblance of sanity and love, in the midst of unrelenting violence and confusion.
In the early fall of 1968, I was 14 years old and went to the University with my dad, since my school year hadn't started yet. I got bored sitting in his office and headed to the Student Center to shoot some pinball. I heard the crowd before I saw them. Someone had a bullhorn, there was cheering and booing and generally a lot of yelling. As I rounded the corner to the Student Center, I saw a large gathering of students sitting in front of the doors to the building, blocking easy access. Being a dopey kid, I began to work my way through the crowd, when I noticed the older sister of a friend of mine.
I sat down next to her and we chatted for a while. I could see from the hand-drawn signs that this was an antiwar rally, a plea for peace. The fellow with the bullhorn started the crowd chanting, "What do we want? Peace! When do we want it? Now!" I was surprised to find that I was also chanting and that I meant it. I don't know if I'd been influenced by my proximity to so many fervent protesters, or if a presence had been slumbering within me and had been awakened, but I suddenly found myself filled with pain and rage.
Something within me had blossomed and it wasn't a pretty flower to behold. There was a sense of deep resentment and mistrust in it, along with the absolute certainty that even though we were in one hell of a mess, somehow it had to be fixed. I looked at the faces of those around me and was relieved at their fanaticism, focus and fury, for it matched how I felt. That was when one face caught my eye, my father's as he stood at the edge of the crowd in his suit and tie.
I'm not sure that I'd ever seen my dad look so concerned. I was glad to see him, but worried, and when he realized he'd caught my eye, he smiled. I stood up, tentatively walked to him, not knowing what to expect. He hugged me. To my surprise, he said nothing. We headed into the student center, walking through the crowd and much to my amazement, seated students greeted my dad respectfully. They knew him. They liked him.
He bought us each a pop and we sat in silence.
That day, I tapped into something wild and passionate, something that's never left my heart. Over the decades, I've wondered if any of us still believe, or even care. That was until the other night in the United States Capitol, on the floor of The House of Representatives Chamber when a sit-in occurred, not unlike the one I'd accidentally found myself in so long ago. I was reminded that there are a lot of us and that we are never alone. As long as we have the courage to act peacefully for our principles, I know that real peace is attainable and that even in the most unlikely of places, amazing things can happen. I was also reminded that we always have friends who understand us, sometimes closer than we know. I believe. I always will
Until next week, I wish you all peace and love.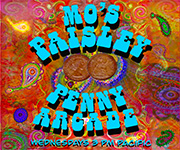 Remember, I'm an advisor at 12listen.com and would love to be of service.

Need a launch date?
Get the Perfect Launch Report!

Visit me at Facebook.com/MoTarot I'd love to hear from you!
by Kristi Brower
We humans have an intimate relationship with pain. It brings us into this world, we experience it in a myriad of ways throughout our lifetimes, and it usually accompanies our deaths. We spend much of our time trying to avoid pain, but it is usually inevitable. Pain is intangible, we cannot see it, but it is one of the strongest sensations in our physical and emotional bodies. It can kill us, and it can also save our lives by alerting a problem.
As a healer I find myself seeking new ways to alleviate pain, release it from the energy body in order to relieve the physical and emotional body. Some pain is so deep, so strong, that we can never escape it. A friend of mine succumbed to this kind of pain this week, taking her own life. She has been released from her pain, but the pain has just begun for her loved ones.
I have struggled with chronic pain for half my life. It is a constant with me, and although the daily management of it can be frustrating, it has been the driving force behind much of my work. My study and practice with the energy body was first for myself and has since become the work that I share with people all over the world. Pain has truly been a gift in my life, without it I would not have been so driven to learn and understand more and more and more about the human energy system and how its function affects our daily lives.
Here are some things I have learned about pain through my own experiences and observations.
-Avoiding pain only prolongs it, you cannot run from pain whether it be physical or emotional.
-Pain in the physical body often comes from dysfunction in the energy body. Return the energy body to balance and the physical pain can be relieved.
-Emotional pain is stored in the body if we avoid it. We will eventually have to feel and express it, sometimes in a very large quantity all at once.
-Pain is relative, we all experience it a little differently. Trusting someone about what hurts them and how much is key.
-Pain is a messenger, if we ignore it, it will get louder.
-We cannot take on the pain of someone else and hurt for them. When we try to do this, then we both hurt.
-Pain does not last forever, if we allow it, eventually it will abate.
Pain has been my greatest enemy and my best teacher. I continue to learn how to use, relieve it and respect it.
Join me for my radio show, Kindred Spirits, on 12radio.com, Monday, June 27 at 10 am PST. I will share my perspective on pain and some strategies to relieve physical and emotional pain and how to use it is a messenger to better understand yourself.
Much love,
Kristi
Class note: All of my recorded classes are available here!
Kristi's Current Time Based Services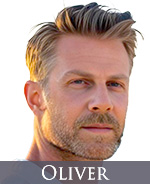 by Oliver

Oliver, I really want to enter into a relationship but I fear being made out a fool?
Entering a relationship is like playing the stock market; it takes courage and willingness to risk your current reality for a new one. It is an investment into a greater expansion of yourself. Of course the chances of you losing out can be just as great as you winning, but if your intention is for relationship then the risk is worth it.
New Thought says, "Our thoughts create our reality." If your focus is on being made a fool then you will prove yourself correct. Yet, if your focus is on the experience of relationship no matter what the outcome, you can find expression of love, joy, and whatever else you need to have in the dynamics of a relationship. My encouragement to you is to allow yourself to be vulnerable and go out and find the love you so much want. Allow the thought of you being made fool of to be a thought of yesterday's past, and keep the focus on deserving great love. We take risks everyday, the reward comes in the form of being alive. Go for it!

"Infinite Spirit is all there is and I am one with it. I live and breathe within this one energy force and each and everyday I am guided to live my full potential. I now allow for true love to enter my life because I am ready and I declare it so and I declare it now. I release this word with a grateful heart - And so it is!"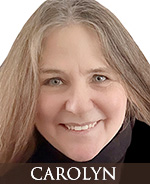 by Carolyn Ferris
Each week Carolyn Ferris will pull from her hand designed Tarot cards to reveal a message for us. Carolyn has been a psychic for many years and has a substantial amount of notoriety with her art. She has created art for many clients such as Timothy Leary, Santana, The Fillmore, and Moonalice.
Her artwork can be viewed at her web site www.carolynferris.com!
Her Psychic site, where you can view her Oracle card is: www.intuitivereadings.com!
---
On Planet Zany© 2012 Carolyn Ferris & Moonalice
This is the week to push the limits of some absolute crazy fun; find your wild side. Wear some red shoes, take a helicopter tour, rent a camel, go skiing. So many choices to pull you into some pleasant over the moon activities.
---
12Reports is where you can order Astrological Reports compiled by computer. I promise an immediate correction on any errors regardless of whose mistake it is. You order and Pay THEN you get sent a form for the details.
---
---