C.A. Brooks
The astrological highlight this week is the New Moon in resourceful and steadfast Taurus on Friday. New Moons are for setting new intentions, and for that purpose this one is a winner. If you look at the chart you'll notice the Sun and Moon at 16 Taurus are part of a sweet little alignment (Grand Trine to be exact) that connects expansive Jupiter in Virgo and remarkable Pluto in Capricorn. Not to mention, both Mercury and Venus are also putting down roots in Taurus as well. The material earth signs are well represented in the kickoff of this lunar cycle.
The earth signs, Taurus, Virgo and Capricorn, are the doers of the zodiac – dependable, persevering, solid and patient. This temporary solidification of these three signs during the New Moon feels like a good omen. A very promising energy we can grasp and use to bring dreams and ideas into form. However, I hear a discordant sound in this otherwise pleasant and ordered melody. It's something we all recognize. Let's call it a lack of clarity about what we want.
As Saturn the planet of manifestation looks on this chummy little group from his position over in Sagittarius, his input is somewhat divisive. Instead of joining hands and singing along, he challenges us to clearly identify our intentions, motivations, and the values that are driving us. Venus-ruled Taurus is all about values! I think Saturn is willing to consider adding his expertise, but first he's going to make sure of our intentions.
As usual, I'm over personalizing the planets – it must be a Pisces thing! But the assessment is probably correct nevertheless. Our trouble usually is not in attracting the right resources or knowing how to accomplish something. Our real difficulty lies in being unclear or undecided about what we want. As human beings we are a colorful collection of needs and desires and often times, whether we know it or not, the values we hold conflict with each other. I may say I want to live a simple life, but my insistence on having bath towels in every color of the rainbow would belie that sentiment. BTW I don't really have that many towels. In fact this is one area of my life in which I have been very successful at clutter clearing. My collection of luncheon plates representing every season and holiday of the year, well that's another story!
Maybe it's just me, but I believe we humans like to complicate our lives. Years ago I participated in a watercolor workshop in which the well-known instructor used a paltry set of only about 7 base colors – 2 reds, 2 yellows, 2 blues, and a beautiful burnt sienna. In the art store, there are at least a hundred colors on display. What's wrong with this guy? Well he knew what we all learned in 1st grade. With red, yellow and blue you can make any color in the rainbow. Why complicate things? He's a professional with thousands of paintings to prove it. I have dozens of tubes of paint with very little to show for it. When it comes right down to it, maybe I value shopping for colors more than I enjoy using it! Hmmm. Something to ponder.
This New Moon encourages all of us to ponder, to think about what we really value and what's important. We often talk about Taurus preferring the simple and straightforward to the intricate and complex. This New lunar cycle is for going back to basics and getting in touch with what we value and why. When we are clear about this part of our life, everything else seems to fall into place.
Until next week, let go and wear loose clothes.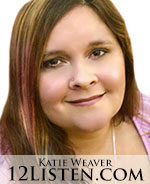 by Katie Weaver
Sunday 5/1 (9 am Pacific) – Katie Weaver – Animal Reiki III -This is the third class in a three-part series where students who love animals learn to more fully understand and support their animal companions. In this class the focus is using Reiki as a tool in animal communication, as well as learning about other tools, like crystals and essential oils for supporting animal companions. Register for this week's class here Register Here! If you missed Animal Reiki 1 you can purchase the MP3 recording of the class session here and here.
by Kristi Brower
Monday - 7pm Energetic Intelligence* Integrating Intuition
Let's take about the energetic dynamics of relationships. How can you tell if someone is a good match for you? How do you repair a damaged relationship? We will cover this and more!
Register for Monday's class here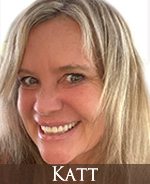 Psychic Katt
Tuesday 5/3 (6 pm Pacific)- Katt Hall – Katt's Mastery Class for Modern Day Psychics –this is a class for individuals already using their psychic gifts and ready to step up to a new level of demonstration and service. If you are looking for mentoring from a celebrated and long-term psychic advisor and teacher, to advance your natural psychic gifts and to use your talents professionally as a reader, counselor and coach, this is the class for you. Register here
C.A. Brooks
Thursday May 5 (7pm Pacific) – C. A. Brooks – Astrology 602 – Health and Astrology – Essential Oils This is the second class in a series on Health and Astrology and will focus on associations between Essential Oils and Planets and Signs. This class will also include application of chart interpretation principles to support understanding of health and wellness. R This class will also include application of chart interpretation principles to support understanding of health and wellness. Register for next week's class (Thursday May 5) here: here:Register Here
If you missed the introductory class on Health and Wellness, you can purchase the Handout and MP3 recording of the session HERE
---
C.A.'s current Time Based Services
C.A.'s current Email Based Services
MAY 2
MOON in PISCES
Moon Void of Course 10:08 pm (PDT) – 10:04 am Tuesday morning
Today's emotional terrain is quite volatile and changing. As the Moon bounces from one planetary connection to another, we may feel like we are being influenced by powers or events beyond our control. It reminds me of the old line, 'if you don't like the weather, wait a minute'. That is certainly true today; appearances are deceiving. Happiness can suddenly turn to tears or what looks like a flop or minor disaster turns out to be quite fortunate. It's a perfect demonstration of the idea suggested in A Course In Miracles (and by others as well) that we give everything the meaning it has for us. Perception is everything!
With the Moon in receptive Pisces we may be more sensitive than usual. The Piscean nature is tuned in to others with heightened levels of intuition. It can also mean we have very weak or porous boundaries. Under this influence we may not be sure whether what we are feeling is our own genuine emotion or whether or not we might be tuning into someone else. With many lunar connections today, this choppy sea of emotions might seem unsettling or confusing. One moment we may want to empathize with another, and then in a flash, we'd rather just escape. (Books, music, movies, drugs and alcohol are favorite getaways and escape routes for Pisces!) Either way, be aware emotions are in flux today and a sudden and severe storm can just as quickly pass leaving a rainbow.
Daily Muse: They always say time changes things, but you actually have to change them yourself. (Andy Warhol)
MAY 3
MOON in PISCES / ARIES

Moon enters Aries 10:04 am (PDT)
We have a new perspective today as the Moon leaves the mysterious uncertainty of Pisces and enters focused and goal-oriented Aries. There is an added bonus as the Sun in grounded Taurus aligns with Jupiter in pragmatic Virgo. With five planets moving retrograde, including mental Mercury and motivational Mars, and because we are in the last few days of the lunar cycle, we might be tempted to kick back and see this time as empty or unproductive. Au contraire! This is a fertile time for gathering resources and planning. In fact, some lucky folks who are on the lookout just might pluck the next great idea seemingly from thin air! In truth it's already out there in mass consciousness, but only the alert will hear it calling or recognize its value. Will you be one?
This is also a good day to be a mentor or work with one. If you need personal advice or professional guidance, look for someone with knowledge, expertise and who has demonstrated proficiency in the area of your interest. Experience often out ranks mere knowledge.
Daily Muse: I never dreamed about success. I worked for it. (Estee Lauder)

Today on Simpletales my guest is Angel Intuitive and Psychic Channel, Anita Ahuja. Please join us for messages for May from the Angels and Ascended Masters. Find us live on 12Radio.com. Once there, click the CHAT link and come play with us live in the 12Radio Private Group on Facebook.
Listen later 'On Demand' via the 12Radio.com website.
MAY 4
MOON in ARIES
Moon Void of Course 9:17pm (PDT) – 10:10 am Thursday morning
Traditional astrology touts yesterday's alignment between the Sun and Jupiter as lucky or fortunate. Similarly, the fates frown on the Sun's unfortunate connection with Saturn today. But before we get our designer leggings in a twist, remember we get to decide our interpretation of the facts. No doubt this is a more challenging energy. I have visions of the bank inspector in the movie 'It's a wonderful life.' Poor George Bailey and the plight of the Building and Loan!
Like the auditor, Saturn can point out all our flaws and the holes in our ideas. However, I for one would prefer to know where I need to revise my plan. Wouldn't it be better to know there is a leak in the boat before you launch? In the end, the bank inspector was won over and we will be too if we open ourselves to some helpful advice, even if that opinion is not exactly to our liking. With a persnickety lunar connection to Pluto in mid-afternoon, it's likely the information we get may be hard to swallow. Watch for emotional fireworks late tonight when the Moon connects with rebellious Uranus.
Daily Muse: If you don't find the right set of eyes to see through your bull, you will always be surrounded by friends that will tell you white lies because they like your company and don't want to ruin the evening. (Shannon L. Alder)
MAY 5
MOON in ARIES / TAURUS

Moon enters Taurus 10:10 am (PDT)
On the last day of the lunar cycle we can afford to be a bit nostalgic and maybe a touch over indulgent. The Moon slips into comfort-loving Taurus in mid-morning reminding us to stay grounded and attend to the basic necessities of life. Simple comforts soothe and help us keep a broader perspective verses getting lost in a myriad of details. The reassurance of a cup of tea with our favorite muffin, biscuit, or cookie or a walk outdoors might do the trick.
Cosmic soul mates Venus and Mars are at odds today which could show up as discord in relationships. It might also resonate as a conflict within ourselves as we juggle twin desires of wanting to stick with the traditional and comfortable confines of our comfort zone verses taking a risk and reaching for something new and different. Can I have my cake and eat it too? Not today! We don't necessarily have to do anything differently. However, thinking about what keeps us from taking that leap of faith is worth our time. The Moon's connection with Venus late night is a sweet reminder to use love and joy as your yardstick.
Daily Muse: Never start a sentence with the words 'No offense'. (Gretchen Rubin)
Tonight on 12Academy – Astrology 602 – Health and Astrology – Essential Oils. This is the second class in a series on Health and Astrology and will focus on associations between Essential Oils and Planets and Signs. This class will also include application of chart interpretation principles to support understanding of health and wellness. Register here
If you missed the introductory class on Health and Wellness, you can purchase the Handout and MP3 recording HERE
MAY 6
MOON in TAURUS

Moon Void of Course 7:10 pm (PDT) – 9:34 am Saturday morning
New Moon 17 Taurus 12:29 pm (PDT)
The New Moon in patient and industrious Taurus is part of a sweet little Grand Trine in the Earth Signs. Although, it's not really so little. This alignment includes bigger than life Jupiter in Virgo and remarkable Pluto in Capricorn. There is the promise of great productivity, or at the very least, the beginning of something impressive especially with both Mercury and Venus joining the Sun and Moon in Taurus. The only real fly in the ointment is Saturn sitting over in fiery Sagittarius. I'm not sure if his glare is scorn or jealousy. But nevertheless we may feel it too – excitement mixed with uncertainty.
Because of the number of retrograding planets, it's natural we may feel hesitant about moving forward. But there might be a deeper issue at work. Maybe we are not really sure exactly what we want. We may be choosing between different paths or options – jobs, relationships, homes, schools, puppies, or even vacation destinations! We will choose, but not quite yet.
The Taurus New Moon resonates with our core values. If we feel unclear about what's really important, it's hard to know how to attract it! Fortunately this energy can start the conversation and help us get in touch with our feelings. One of the best ways to honor this Moon energy and tap its gifts is to spend time in nature. Let the sky, stars, trees, water, and creatures of all sorts speak to you on a level that transcends mind and words.
Daily Muse: Slow down and enjoy life. It's not only the scenery you miss by going too fast –you also miss the sense of where you're going and why. (Eddie Cantor)
Today on A Course In Miracles we'll continue to explore the possibilities of life in our right minds. Please join me on 12Radio.com at 8 am Pacific – 11 Eastern. Once there, click the CHAT link and come play with us live in the 12Radio Private Group on Facebook.
MAY 7
MOON in TAURUS / GEMINI
Moon enters Gemini 9:34 am (PDT)
We feel a plan is coming together; or at the very least like we have a clearer sense of direction as the Sun makes a perfect alignment with Pluto today. It's easy to see what needs to be eliminated and what needs to be embraced for greater efficiency, productivity, happiness and fulfillment. The Moon in Gemini is social and curious and we might find people being more inquisitive or chatty than usual.
A persnickety opposition between the Moon and Mars this evening could lead to a difference of opinion but most likely it's a temporary moment of people feeling ornery rather than signaling a major disagreement. There is a certain immaturity to this energy, like a precocious kid who just wants their way. This is probably not the time for a sensitive conversation or revealing your vulnerable underbelly. Although we might be received with compassion and sensitivity, more likely, if others are feeling insecure, they will have a hard time letting their guard down. When we are focused on defenses, it's harder to find common ground with others or be aware of their needs.
Daily Muse: Tact is the art of making a point without making an enemy. (Isaac Newton)
MAY 8
MOON in GEMINI

Moon Void of Course 9:15 pm (PDT) – 10:24 am Monday morning
The restless Moon in Gemini keeps the emotional energy somewhat agitated and unfocused through the morning and afternoon. We might find rituals stale and unsatisfying. This might be important as in the United States this is the celebration of Mother's Day. This is a day steeped in tradition and expectations!
We are hard to please with the Moon squaring off with Jupiter and opposing Saturn. Expansion without purpose seems hollow; and stodgy dogma feels restricting. Fortunately as we move towards evening, a lunar alignment with unconventional Uranus helps us appreciate innovation and differences and embrace new ways of doing things.
This is not a day to shampoo, rinse and repeat. Instead of doing things by rote or on automatic pilot; try to be more conscious of your purpose and intention. It might turn out to be a different kind of day. And in this case, different is good.

Daily Muse: You have to take risks. We will only understand the miracle of life fully when we allow the unexpected to happen. (Paulo Coelho)
---
The Power Peek is brought to you by: Mark Husson
---
We love to reduce our rates on Sunday because there's a better chance that you'll reach out for support. Our advisors are incomparable. If you've been sitting on the fence about trying the services at 12Listen.com.
Links you may like:
Subscribe to The Power Peek
Subscribe to The Mark Husson Show Newsletter
Get a computerized Astrology Chart!
Get a Psychic Reading
Subscribe to Mark's Pod-casts
Visit Mark's Blog
---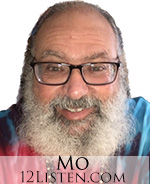 by Mo Abdelbaki

I have the good fortune to speak to lots of people in my career. I've been advising for several decades now and I've noticed a trend brewing recently, an almost epidemic lack of patience.

I understand not having patience. I find myself in that frame of mind from time to time, but one of the things I've learned over the years, is that life develops gradually, on its own timetable, and no amount of trying to make it different will change that fact.

Much of the impatience I see is in the world of relationships. An old song promises, "Someday my Prince shall come," but lately I've been hearing a different version. "Where is that damn Royal? I want them immediately! I deserve to be in love and I don't want to wait, so tell me good news or hold your tongue, old man!" It's hard to put to music.

I'm not sure if social media is causing impatience, or whether it's simply a change in our culture and time. All I know is that it's making people incredibly unhappy, because it isn't the way the world works. We may live in an instant gratification society, but we don't live in an instant gratification reality. You may want a burrito at 3 AM, hop into your car, find a drive-through and scratch that particular itch. However, other itches aren't as easy to satisfy.

I'm often asked about magic. Many assume that it's easy, fast and 100% foolproof. Oftentimes, there's nothing fast about it and the ease of operation of such things depends entirely upon the attitude of the practitioner.

There's an old story told amongst magicians. Once upon a time there was a sorcerer who took on an apprentice. The apprentice got it into his head that he wanted to create a $100 bill. He spent 4 solid weeks performing rituals, meditating, fasting, drawing magical symbols and doing anything else he could think of to create that hundred dollars, without success. Dejected, he left his apartment, head held down, and happened to spy a crumbled up piece of paper. You guessed it, it was $100 bill. He snatched it up, gave a mighty yippee and ran as fast as he could to his master's home.

The sorcerer opened the door and glowered at the young man. He snapped at his apprentice, "I see you're still alive. You've missed 4 sessions. Where have you been?" The apprentice told his story and triumphantly held up the hundred dollar bill. The sorcerer asked him how much money he made weekly in his job, whereupon the apprentice replied $75. "So, in essence," snapped the sorcerer, "you've lost $200 on the deal and still have to pay rent and other bills, because you're impatient and expect the universe to give you something that you could've gotten easier on your own." The apprentice hotly protested that he was ready to learn more about magic and was testing the system, "and besides," he said, "I still have this hundred dollars!" "No you don't," replied the sorcerer and he snatched the bill from the young man's hands. "This is what you owe me for your missed sessions and never come back!" With that, the sorcerer slammed the door shut, leaving the former apprentice without a teacher, rent, a job and certainly without the $100 bill.

You can have almost anything you want, as long as it's realistic and you are patient. It's said that it takes 10,000 hours of work, in any endeavor, to gain mastery. The joy of the endeavor itself should be the goal, mastery being the icing.

I want you to be happy and I want everyone to be able to live a life of joy. Please embrace the idea of patience in your life. If you don't have a relationship, keep looking and be calmly certain that you'll find one. If you aren't employed, stick with the search and give it your best. You'll undoubtedly be rewarded with a job, the right job. If you're trying to learn astrology or Tarot, work as hard as you can, remembering to keep it fun, and rest assured that someday that door will be opened to let you in. Embrace being excited for your future, as anticipation is gratitude for blessings yet to come.

Until next week, I wish you all peace and love.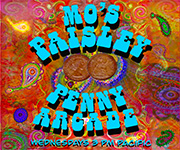 Remember, I'm an advisor at 12listen.com and would love to be of service.

Need a launch date?
Get the Perfect Launch Report!

Visit me at Facebook.com/MoTarot I'd love to hear from you!
by Kristi Brower

(encore)

I love Spring! This time of year I always feel motivated to clean out and start fresh. I usually do this with my house and my energy body. Of course I take a look at clutter that has built up throughout the winter months, but I also clear out stagnant energy form my house and take an objective look at relationships and responsibilities that are dragging me down. I like to smudge my house and fill it with bright light and angelic energy to energize my family and improve our relationships.

Have you ever noticed that over time you build up responsibilities and relationships that take energy from you, but don't give you anything back? Lots of us Lightworkers have a tendency to do this. Our desire to help and heal others can become detrimental to ourselves if we don't take regular stock of our lives and clear away situations that drain us. I am a big fan of mutually beneficial relationships. To be healthy and happy our relationships should provide regular opportunities to give and receive.

If we get stuck on one side or the other in a relationship then things get unhealthy. Take a few minutes to review all of your relationships. Place them on a scale, do they balance out? Are you working a job where you give and give and your employer takes and takes? It may be time for a change. Do you have a friend that listens intently to all of your problems, but never asks for support for themselves? It may be time to shift the scales a bit. Take them to lunch and spend all of your time asking about them and their needs. We tend to fall into habits in relationships, and often it is the habit that needs changing, not the relationship. Look for opportunities to ask for help and support from your loved ones, being aware that you will have an opportunity to reciprocate.

Be honest with yourself about relationships that take and take from you. Sometimes it is the healthiest thing you can do for yourself and the other person to make a clean break. Just as it is unhealthy to give and give and to someone with nothing in return, it is unhealthy and paralyzing for a person to take and take and never use their own gifts to give to someone else. There are times when it is a very positive move for a friendship or romantic relationship to end, in order to break this unhealthy pattern.

This spring take the time to commit to yourself and your own happiness. Spring cleaning is a great way to make room for fresh, new experiences to come into your life!
Blessings,
Kristi

Join me for Energetic Intelligence-Basic Energy Healing on Monday, 5/2/2016 at 12academy
Join me for Energetic Intelligence on Monday at 7 pm PST on 12academy.com. We have talked about the 3rd Eye and the Crown Chakra but did you know that your body acts like and antenna for your intuition? In this class we will bring your awareness to the intuitive insights that you are feeling in your body. Learn to identify, interpret and increase your full body integrated intuition. This class will be recorded and an mp3 provided.
Class note: All of my recorded classes are available here!
Kristi's Current Time Based Services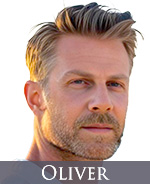 by Oliver
Oliver, Is gratitude a choice because sometimes I just can't seem to feel grateful for anything?

What I have learned about gratitude is that it is an action, a choice. Often times the act of saying "thank you" for anything, no matter how small can shift our feelings into a place of relief or even peace. If we can be grateful for even the smallest things such as the sunshine on a cloudy day, or the rain falling after a long period of drought, or buying a cup of our favorite beverage; then our outlook on life shifts into a more positive perspective. When we make gratitude a lifestyle sort of choice, it will become our recipe for success and our natural state of being.
"I allow my heart to be full of gratitude as I recognize Spirit is all there is. Each and every day I create my life with Spirit and I know as I do so my life unfolds with ease, joy and grace. As I focus on all the things I am grateful for I'll discover even more things that fill my heart with bliss. Gratitude becomes a state of mind and way of living and as such I am abundantly gifted. I let go and say ... And so it is!"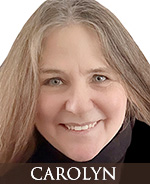 by Carolyn Ferris
Each week Carolyn Ferris will pull from her hand designed Tarot cards to reveal a message for us. Carolyn has been a psychic for many years and has a substantial amount of notoriety with her art. She has created art for many clients such as Timothy Leary, Santana, The Fillmore, and Moonalice.
Her artwork can be viewed at her web site www.carolynferris.com!
Her Psychic site, where you can view her Oracle card is: www.intuitivereadings.com!
---
Sky Watching © 1999Carolyn Ferris
Person peacefully watching the sky from a serene precipice. This card is calling for you to take a day by yourself and go to a location with a view. Just be with the scene, with the moment, breathe.
---
12Reports is where you can order Astrological Reports compiled by computer. I promise an immediate correction on any errors regardless of whose mistake it is. You order and Pay THEN you get sent a form for the details.
---
---