Links you may like:
Subscribe to my newsletter
Get a computerized Astrology Chart!
Get a Psychic Reading
Subscribe to my Pod-casts
Visit my Blog

---
I had the strangest dream last night.
I found myself in Victorian England, dressed in clothing from the 1800s and hanging out with Colin Firth, Colin Clive and Rupert Grint. (Which of these does not fit? Colin, Rupert, Colin or Mo?)
In the dream, we were on a mission to find an especially nasty tempered vampire that was terrorizing the city. It seemed that I was more or less in charge, as I apparently had some sort of experience in dealing with these creatures. This in no way lessened the contributions that the two Colins and Rupert brought to the table; they were brave and eager to deal with the menace.
I remember a couple of parts of the dream quite vividly. At one point, the creature had turned itself into a spider, evaded my grasp and crawled under a small space in a floorboard. In another part of the dream, we were involved in a physical battle with the vampire and I managed to get my arms around it. I was looking into its red eyes, only to have it fade away and the eyes become nothing more than shadows on the wall created by flickering candles in back of us.
At a certain point, we all realized that we had to use the WC, as they call it, and went to Rupert's place to regroup and use the facilities. (Dreams are weird.)
Back at his comfortable home, complete with roaring fireplace, we were unable to use the loo because someone was inside. We instead discussed the evening and our frustration at not being able to capture and put an end to the evil that walked amongst us.
The junior member, young Grint, his red hair looking even redder than usual angrily asked, "What good is it for us to battle evil night after night when it constantly evades us? Even when we do some good, it doesn't last long! Why are we doing this?"
I replied, "We really don't have much choice, do we?"
Colin Firth, Colin Clive, and Rupert Grint all agreed. We didn't have much choice.
We all looked toward the restroom's door in near panic. I knocked loudly and asked what was taking so blasted long. It was at this point that I awoke and realized that it had nothing to do with a pint of ale downed in an old pub, but rather the large glass of water I'd imbibed shortly before going to bed and that haste was in order.
After I returned to bed, I wondered about my dream and why it had come. I then remembered that I'd done something that I often do, asked a question in the hopes that I'd get an answer in the night.
With all the trouble in the world lately and the incredible suffering going on, I'd asked before dozing off what I could do to help and could my efforts really make a difference? The answer was clear.
We have to battle evil in any way we can. That may mean raising our voices against tyranny and oppression, or doing what we can to right the wrongs we see or may have created ourselves. It absolutely means improving ourselves every day so we are a part of the solution and not the problem. It can be as simple as holding a prayer in our hearts.
All our efforts, be they emotional, physical, mental, or spiritual, may seem powerless to make changes in the world, but you and I know that's not true.
The world troubles of the past two weeks have had the power to erode the morale and confidence of anyone who believes in the goodness of mankind. But like a spider that scurries under a floor board; evil may evade capture but isn't invisible. Like monstrous eyes that fade into flickering shadows, we know negativity and darkness to be real, even if disguised by rationalizations and political rhetoric.
Even if it seems that our attempts to stand firmly rooted in the face of insanity are in vain, we're not alone. We have each other and there are countless others on this planet who feel the way we do
There's no such thing as too small a voice.
Why try at all in the face of such odds? Well, we really don't have much choice, do we?
Until next week I wish you peace, love and the certainty that you make a difference every day in making the world a better place.
Here's the link to my Alchemy Class, beginning on August 7, 2014.
It's no coincidence that it begins on the Ancient Egyptian New Year. Join me for this Introduction to the Ancient Art of Alchemy. Terms, symbols and exercises will be taught. Together we'll walk a wonderful, powerful path, one rarely understood but one I plan to illuminate to those who seek its light. This class begins the series. Join me.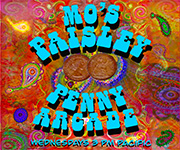 Mo's Radio Show
Mo Scopes are now available on 12listen.com!
Mos Current Email Based Services
Mo's Current Time Based Services
Remember, I'm an advisor at 12listen.com and would love to be of service.

Need a launch date?
Get the Perfect Launch Report!

Visit me at Facebook.com/MoTarot I'd love to hear from you!
---
by Kristi Brower
The Psychic Update

Global Healing Circle
(encore posting)
This weekend I would like to call us all to action. Humanity has had a rough few days. I am not going to mention all the world tragedies that are going on, we know what they are. I am going to ask you to join me in a weekend of prayer, meditation and healing for all of those affected. Below I have included a prayer/meditation that you can use as a mantra.

Global Healing Circle Prayer for Peace
We call in Archangel Michael, Archangel Elohiem, Archangel Gabriel, the Goddess Pele, the Goddess Isis, Kwan Yin, the Goddess Shakti, White Buffalo Calf Woman, Green Tara, Ketzalkowatal, Kowatlikue and all other light beings.
We ask you to bring peace and healing to all those affected by violence in our world.
We ask you to surround all of us with unconditional love, safety and peace.
We ask you to guide us in creating a world of peace, a world of love, a world of acceptance.
We ask that you release us from fear and a need to control.
We ask you to protect those in authority who are working to return order and safety.
We ask you to soften the hearts of those who commit violent acts, reconnecting them with their true selves.
We call in all of the healing crystals in the Earth. We ask you to place a protective grid of light around the globe, protecting those in harms way and amplifying our love and collective energy.
We hold the light as you place our world in a bubble of rainbow light, healing us and uniting us as one people, as one light.
And so it is, and so it is, and so it is.
Please sit in meditation and repeat this prayer several times throughout the weekend. If you would like to comment and connect with others who are also participating please click here to join my Facebook group, We Are One 1111
A daily walk outside that includes a few minutes of physical contact with a tree or carrying a dark stone that you rub with your thumb several times a day are also great ways to ground.

Get some energy work! I have developed energy healing techniques that build the basic structure your Root Chakra needs to stay stable. Give me a call at 12listen.com and we can work on it together.
Blessings,
Kristi

Kristi's Current Time Based Services
Kristi's Current Email Services
Kristi's Radio Show!
Connect with Kristi Here!
---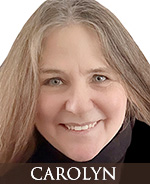 by Carolyn Ferris


Each week Carolyn Ferris will pull from her hand designed Tarot cards to reveal a message for us. Carolyn has been a psychic for many years and has a substantial amount of notoriety with her art. She has created art for many clients such as Timothy Leary, Santana, The Fillmore, and Moonalice.

Her artwork can be viewed at her web site www.intuitivereadings.com!

YES- she draws every one of them!
Click here to order or see details!
---
Into The Night
© Carolyn Ferris
The characters leave from inside to outside the canvas, from daytime into night, from the inside out. You are your own canvas. What do you want to create for yourself? Allow your creations to come alive, be free. Discover! Perhaps it's time to think more outside of the box. Unique angles of approach might be just the ticket to finding more enlightening ways of soaring through changes. The power to be transforming magic is through change. If you can't currently change the situation, find an easier way of accepting it until you are able to move forward.
Special 30 Minute Reading From Carolyn
Although reading with the cards is not my usual way of doing psychic readings, If you would like me to use my cards for your reading I have created a special pricing and instructions just for the Power Peek readers.

The Link below will give you super low pricing on my 30 minute readings. If you are already a client of 12listen then it's as easy as clicking the link and making the purchase. The next time you call me you will be automatically granted the special pricing. If you are new to 12listen.com you will be prompted to set up your free account! Don't miss this opportunity! CLICK HERE!
P.S.
Before this special priced reading, be at your computer and call up the web address www.OracleDeck.com , there will be a display of cards turned upside down. Make the call to me, and one by one you'll turn your card and I'll interpret a special meaning in regard to your situation or issue! Give it a try, have the cards right there in front of you to study as you receive your special Power Peek reading!
If you call me for a reading outside of this special, I will not use my cards but solely our psychic connection.