C.A. Brooks
As we enter this last week of the lunar cycle, Simon and Garfunkel's' refrain 'slow down you move too fast' is playing in a continuous loop. The week doesn't necessarily start out slowly, but it seems as we get to mid-week and beyond, the cosmic dance is playing only the slow songs.
At first it may seem counter intuitive since Mercury finishes its three-week retrograde pattern on Friday; and Venus is finally out of the shadow of her recent retrograde as she enters Virgo on Thursday. The Moon too enters this somewhat introspective sign Thursday through Saturday, which adds to the feeling of pulling our attention back to practical and maybe personal matters.
What we also have going on this week are several extended void-of-course Moon patterns, so this might be a good time to look at this idea. As usual for Uranus-ruled Astrologers, there are multiple ideas, opinions and definitions for what it means for a planet to be void-of-course (VOC). (As a group we tend to resist conformity!) Without getting into the heavy debate, think of it simply as our interpretation of planets are influenced by the relationships one planet has to another. For example, Saturn connecting to the Sun, Moon, or a planet may slow that planet's activity, create a delay, or re-structure the way the energy is expressed. When the Moon is void-of-course it has made the last aspect/connection to the other planets from the sign it is transiting, and will not have another interaction until it enters the next sign.
VOC patterns happen pretty much every couple of days as the Moon finishes with one sign and prepares to transition to the energy of the next. Sometimes it can be seconds or minutes; other times it can span longer than 24 hours like it does this week. (The Moon is VOC from mid-Friday afternoon until early Sunday morning.)
Traditionally the thinking is, ideas and actions don't take root during a VOC Moon. Whatever action we take will not result in additional follow through. It can be great for meditation, thinking, creativity, and planning; but not for taking action, making important purchases, starting something new, or initiating a new relationship. On the other hand, there are some things in our lives we want to be finished and over and we don't want any additional follow-up. I can think of more than a few! In the end, we probably have to decide for ourselves how the VOC Moons influence us. If you are interested, start paying attention and see for yourself. (The VOC Moons are at the top of each day's message in this column.)
This week, I have a feeling the whole idea of being void-of-course may have additional meaning for us. If we apply this idea to our own lives, we can contemplate what it means and feels like when we are disconnected – either voluntarily and intentionally or abruptly and unwillingly – from people, events, things and habits that are familiar and serve as our security, touchstone, or grounding cord. Of course it matters a lot whether the disconnection is perceived as our own doing, or whether we see ourselves as victims of circumstance.
Bottom line, when we see our lives, purpose, or happiness as dependent on someone or something outside of ourselves, we too are going to go through regular and routine periods of being VOC. However, the really good news is when we find ourselves drifting through space, spinning in multiple directions and possibly without purpose, we can remember that somewhere in the back of our experience we know we have the power of decision. Even recognizing we are VOC is a good thing! It may not be comfortable; in fact it might even be terrifying; but we will find our way. At first we may simply re-attach to someone or something new; but eventually we will find the inner guide and teacher who is with us through it all, even when we believe we are void-of-course.
Until next week, let go and wear loose clothes.
Tuesday on Simpletales –
Tuesday on Simpletales – Please join Guest Host, Aleta McClelland, Psychic Astrologer and Channel to hear her unique view of the cosmic dance. You will find her live at 11am Pacific – 2 Eastern on 12Radio.com and in the Private Group on Facebook
Friday on A Course In Miracles with C. A. Brooks we'll continue to explore the possibilities of life in our right minds with my guest, Bruce Rawles. Today we are talking about Priorities and Values with a look at ACIM Workbook Lesson 133 'I will not value what is valueless.' Please join me at 8am Pacific – 11 Eastern on 12Radio.com and in the Private Group on Facebook
I'm taking a short break, but will be back with Astrology Basics, Session 5 – The Inner Personal Planets – on October 22nd. Register Early- click here!
---
C.A.'s current Time Based Services
C.A.'s current Email Based Services
OCTOBER 5
MOON in CANCER
Moon Void of Course 4:04 am (PDT) – 1:31 am Tuesday morning
The only connection the Cancer Moon makes today is to independent Uranus in fiery Aries before dawn. This could wake us up early with a feeling of restlessness. Then she's void-of-course throughout the day and into the early hours of Tuesday. (Please see the opening of this article for a discussion of void-of-course Moons). Traditional thinking says this is a time of drifting – well suited to meditation, routine tasks, and creativity; but not a time to start something as your efforts will not take root.
Today that advice may be worth listening to as Venus is out of sorts with Pluto. The saying 'buyer beware' comes to mind as a purchase made under this influence might turn out to be attractive, but in the end without value and not what we had hoped for. Limit your spending to Spiced Pumpkin Lattes and small treats and save the more important purchases for another day.
The Venus Pluto disconnect is good for seeing where something has gone awry or where something or someone has not lived up to our expectations. It can also signal the need to look at habits or indulgences that have become dysfunctional or burdensome. Has that seemingly fun and innocent indulgence turned into an obsession?

Daily Muse: Every saint has a past and every sinner has a future. (Oscar Wilde)
OCTOBER 6
MOON in CANCER /LEO

Moon enters Leo 1:31 am (PDT)
It could be stormy today, and I'm not talking about the weather. This is emotional and psychological clouds I'm referring to. Like most storms there are both challenges and rainbows. This is true today with a trio of planetary hookups that will keep us on our proverbial toes.
The Moon in Leo elicits feelings of entitlement and nobility; but we may feel less like the king/queen and more like we have been dethroned. A challenging square between the Sun (ego) and Pluto (change/transformation) can be difficult even for the well-adjusted among us. This somewhat continues the theme of yesterday; if we are willing to remain neutral, we can look at and revise mal-adaptive behaviors. The tendency with this energy is to try to manipulate others and control every detail of our lives – good luck with that! At the first hint of anger or frustration about things not going your way, consider the possibility that what is happening, may actually be better than what you had planned.
A bright spot in this day is a thoughtful and trustworthy connection between retrograding Mercury and Saturn. Mercury ends its retrograde pattern on Friday and will re-connect with Saturn again one week from today. Something we are thinking about or considering today will re-emerge next week most likely with a resolution or with more information that helps us put things into a new perspective. If you are involved in a negotiation or preparing to execute a contract, do your homework and rely on your head not your heart. Calling in an expert (lawyer, accountant, financial advisor, Realtor or similar) is a good idea.
The final planetary pairing occurs this evening when Mars the planet of action is infused (or should that be confused?) by the elusive and otherworldly energy of Neptune. For good or for bad, under this influence we tend to put other people's desires and needs above our own. This could help smooth some ruffled feathers if egos were bruised earlier. However, remember your self-esteem could use a boost too! All in all it's not a bad thing to let the boundaries blur between me and you, us and them, and look for some win-win situations.
Daily Muse: The more successful the villain, the more successful the picture. (Alfred Hitchcock, Saturn in Sagittarius)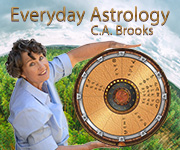 Please join Guest Host, Aleta McClelland, Psychic Astrologer and Channel to hear her unique view of the cosmic dance. You will find her at 11am Pacific – 2 Eastern on 12Radio.com and in the Private Group on Facebook
OCTOBER 7
MOON in LEO
Moon Void of Course 2:10 pm (PDT) – 12:50 pm Thursday afternoon
An itchy connection between the Sun and Venus creates a nagging concern about a relationship or an issue having to do with money; but don't give it much thought. Listen to your feelings, but don't build a mountain out of a molehill.
Today let's not take life so seriously! The Moon in Leo is playing with Uranus and we too should take some time out to have fun with friends. Whether it's a quick coffee break, or taking the day off to try something new, be willing to risk a little. Try a new restaurant or activity. Friends and social gatherings are supportive, inspiring and a comfort today. If you receive an invitation, accept it! No party in sight? Create one! What about one of those wine and chocolate pairing meet-ups; that sounds yummy.
Daily Muse: There is nothing better than a friend, unless it is a friend with chocolate. (Linda Grayson)
OCTOBER 8
MOON in LEO / VIRGO

Moon enters Virgo 12:50 pm (PDT)
Venus enters Virgo 10:30 am (PDT)
Slow down and easy does it is the cosmic mantra for the day. Both the Moon and Venus enter self-determined and practical Virgo. As the indicator of what we love and value, Venus in this earthy but analytical sign, values privacy and enough time to do a job right. Venus in Virgo knows it's not the speed but aim and accuracy that matters most. When it comes to both love and money, Venus in Virgo is cautious, practical and strives for realistic expectations.
Another indication the pace is slow and steady today is the Moon's square to patient Saturn. Things may take longer than expected or we may experience unexpected delays. Instead of fretting, take the extra time to review your work or better yet spend a few minutes with your feet up and appreciate the break in the routine.
Daily Muse: One of the best pieces of advice I ever got was from a horse master. He told me to go slow to go fast. I think that applies to everything in life. We live as though there aren't enough hours in the day but if we do each thing calmly and carefully we will get it done quicker and with much less stress. (Viggo Mortensen)
OCTOBER 9
MOON in VIRGO

Moon Void of Course 3:12 pm (PDT) – 1:46 am Sunday morning
Mercury stations direct 7:58 am (PDT)
Mercury completes its retrograde motion today, but don't expect the pace of things to pick up quite yet. The Moon in cautious Virgo is energized by a meeting with Mars in early morning and gets another pick-me-up in mid-afternoon when she bumps into expansive Jupiter. However, both aspects point to even more introspection and a renewed focus on detail with all three planets in efficient Virgo and occurring this close to the end of the lunar cycle (New Moon next Monday). This is excellent energy for working diligently on a solo project or even collaborating with others on something that requires meticulous focus or where you can each work side by side but on your own.
When the Moon aligns with Pluto in mid-afternoon, we are masters at controlling our emotions and directing our actions towards what matters most. This bodes well for early Friday afternoon meetings that require intelligent analysis and / or consensus. After the Moon makes this connection, it drifts into an extremely long void-of-course pattern lasting through Saturday and into early Sunday morning. Get your work done early today and expect to spend a relaxing, and slow-paced evening.
Daily Muse: For fast acting relief, try slowing down. (Lily Tomlin)
Today on A Course In Miracles with C. A. Brooks we'll continue to explore the possibilities of life in our right minds with my guest, Bruce Rawles. Today we are talking about Priorities and Values with a look at ACIM Workbook Lesson 133 - 'I will not value what is valueless.' Please join us at 8am Pacific – 11 Eastern on 12Radio.com.
Private Group on Facebook
OCTOBER 10
MOON in VIRGO
All Day Void of Course Moon
Finding a way to enjoy, or at least appreciate, the necessary and routine tasks in life is our challenge today. The Moon in discriminating and fastidious Virgo sees what needs to be done and is more interested in taking care of the mundane, more so than in looking for emotional satisfaction or spiritual revelations. The Sun and Venus both connect with disciplined Saturn with a reminder that sometimes chores must be done; and we pay before we play.
The Moon is also void-of-course all day which underscores the need to go with the flow and pay attention to what is right in front of us rather than forging ahead. As eluded to above, when we can find satisfaction behind the scenes, serving others, and doing the humble work, for little or no credit, we can understand the true meaning of 'chop wood; carry water.'
Daily Muse: In truth I suspect that merely slowing down is not a very satisfying answer. What I need has less to do with my pace of life than my peace of life. At any speed, I crave a deep and lasting inner peace. And if it's solace I'm after, I don't need to pace myself like a turtle, change jobs or set up house on a quiet island. It is usually frenetic living, not high energy, that robs my peace of mind." (Steve Goodier)
OCTOBER 11
MOON in VIRGO / LIBRA

Moon enters Libra 1:46 am (PDT)
The Moon leaves its extended void-of-course pattern when it enters sociable Libra less than two hours after midnight. On this last day of the lunar cycle, we seek balance, equilibrium and a deep sense of loving ourselves. We strive for that sweet spot of being content and satisfied with who we are, whether we are single, or in a relationship. The energy today can be healing and profound with the Sun's connection to Chiron, the Wounded Healer, and to Uranus, the Awakener and Jupiter's alignment with transformational Pluto.
Taken alone, any of these three could initiate a significant healing and change through a purposeful cutting away and releasing of what is finished, done, complete, hollow, shallow, or valueless in our lives. It seems particularly telling all three also occur on the last day of the lunar cycle which on its own tells our psyches it's time to release and move on. The silver lining today is we realize letting go not only is the only option, but will result in a new beginning or phase that we truly desire.
Jupiter in Virgo's alignment with Pluto in sister earth sign, Capricorn, is the first of three times these two will meet during this year while Jupiter is in Virgo. In the earth signs, this could be a powerful omen of what we can restructure and rebuild in our lives, especially in the areas of health and work. Behaviors or habits released or formed now will most likely have profound and lasting influences.
Daily Muse: Those who overcome great challenges will be changed, and often in unexpected ways. For our struggles enter our lives as unwelcome guests, but they bring valuable gifts. And once the pain subsides, the gifts remain. These gifts are life's true treasures, bought at great price, but cannot be acquired in any other way. (Steve Goodier)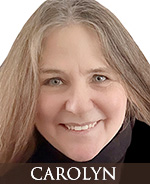 by Carolyn Ferris
Each week Carolyn Ferris will pull from her hand designed Tarot cards to reveal a message for us. Carolyn has been a psychic for many years and has a substantial amount of notoriety with her art. She has created art for many clients such as Timothy Leary, Santana, The Fillmore, and Moonalice.
Her artwork can be viewed at her web site www.carolynferris.com!
Her Psychic site, where you can view her Oracle card is: www.intuitivereadings.com!
---
Bike
©2000 Carolyn Ferris
Bike stands resting on reflecting ground. Time to get out that old bike and give it a spin! Not only is exercise a wonderful meditative tool, it will also help rid of any daily grind of worries. If you don't ride, get out and dance, walk, run, or play hopscotch!
---
12Reports is where you can order Astrological Reports compiled by computer. I promise an immediate correction on any errors regardless of whose mistake it is. You order and Pay THEN you get sent a form for the details.
---
The Power Peek is brought to you by: Mark Husson
Autumn just tends to bring out the desire to understand - think "The start of school." So we're making exploration a little easier and a little bit softer by reducing our weekly rates just because it's Sunday. A time to feel bright and well cared for.
Don't forget about our fully Moderated Gratitude Board®! It's also located on www.12Listen.com on the bottom left. It is a place where you can safely put what you are grateful for without fear of having to say who you are. The board is anonymous and asks nothing of you. Use it to put what in your life makes you happy and I suggest using it as a way to affirm your trust in your life by giving thanks for things that haven't even happened yet - kind of like an affirmation of your trust in your life and in your Divine connection. Put as many things as you would like up there, there is no limit.
Kristi Brower is an interesting study in multi-dimensional living. She is ever active doing things related to her calling - supporting others in being all that they desire. When she's tired, she yawns, when she is energized she doubles down and does her Three Shows (yes three) and produces the hosts of Tuesday and Wednesday, She reads on 12Listen.com, teaches an ongoing class on Energetic Intelligence, runs a brick and mortar store, interviews and trains new Radio Hosts, created Idaho's first Gay Pride Parade and even got the Mayor to speak up live, and I haven't even addressed her domestic life.
She's Sagittarius, with a Libra Moon and Capricorn Rising. We get to see the sober Capricorn in action. I think this particular show was nominated so strongly because after a weekend of crazy energy, there was a great appreciation of her calm and centered energy. She takes her time, keeps her grounded pace and reviews all the events that the hosts of 12Radio are doing. She has a lovely way of turning down her presence to focus intently on her guests, and because she really listens, she brings out the best in them. This particular show demonstrates how she can stay professional EVEN when talking to her sister.
The Voters all stated their awareness of her ability to tackle diverse topics and still hang with the subject matter, even if she doesn't endorse it (we'd never know) or support it. Kristi doesn't feel a threat because of different beliefs, but rather goes even deeper to extract a genuine understanding.
Nominating 12News is a "Different" kind of win because it is all about other people, but in Kristi's hands, it's about our sameness with just a slightly different slant.
If Kristi says clear skies are ahead, You can pretty much put your faith in it.
Congratulations, Kristi. You never tire and still manage to push out a winner. You can click the picture to hear the show.
Listen in Monday Morning at 7am on www.12Radio.com! Click the picture above to join her class and treat your body to a shift - because there will be one!! See you Monday!!
---
The Last time we tried this there was a global Skype shut down leaving us incapacitated to go live. But not anymore.
Bright and early Monday Morning (7:00am Pacific) I get to be the HOST of Kristi Brower 12News.com. I will be exploring her mind and the strategy behind this class that honors the importance of keeping our energetic body healthy (which implies she does give credence to the existence of the energy body)!
She's a pioneer in very tangible ways that might surprise you and has managed to bring some very powerful ideas into fruition. To know her is to love her and I get to interview her (the I in that previous sentence is Me - Mark Husson) live. She said, "No Question is out of Line - but No retribution is either."
Listen in Monday Morning at 7am on www.12Radio.com! Click the picture above to join her class and treat your body to a shift - because there will be one!! See you Monday!!
---
Links you may like:
Subscribe to The Power Peek
Subscribe to The Mark Husson Show Newsletter
Get a computerized Astrology Chart!
Get a Psychic Reading
Subscribe to Mark's Pod-casts
Visit Mark's Blog
---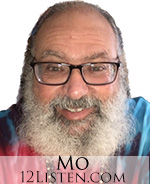 by Mo Abdelbaki

The total lunar eclipse of September 27, was spectacular. It exceeded my expectations in every way.

I'm not the only who that feels that way. Many who experienced it were unable to actually see the eclipse, but commented that they felt it intensely. Those who were lucky enough to view the whole thing were treated to one of the most magnificent sights that nature has to offer.

Now what?

I can already feel the power of the eclipse and have a good sense of where it may be leading many of us. Perhaps it's pushing from behind, but whatever it's doing, it feels gently persistent.

In some lives, it will be so gentle as to be almost imperceptible. In others it will be astoundingly evident, with major life changes coming.

This is a time to listen carefully to the voice of Nature and to get a feel for what's coming your way. The tide has turned, but can only be truly felt and taken advantage of if we're perceptive enough to realize it.

Don't worry. We don't have to fret about it and we don't need to over think it. All we have to do is be alert to the fact that it occurred and that change is all around us.

Because this eclipse occurred in Aries, I see this as a personal, driven energy. It can intensify our focus and keep us directly on course, or allow us to change our way, even if in the middle of a stream.

This is the perfect time to ask the question, "What do I know?" The answer may startle you. Then again, you may know precisely what you know. The important part of this is to ask the question and not be afraid to review your world and how you see it.

This is also a time to consider what you'd like to have unfold next year. Think about it carefully and make sure that you know what you really want.

Once you've made up your mind, set your Will toward your goals and don't let up. In fact, if you've been waiting to pursue new interests, or take classes, there couldn't be a better time to start that process. Along with the fact that this time of year is a natural energetic season to move forward and to learn new things, there's almost nothing you can't do, as long as you're sincere about doing it.

Be confident. Be persistent. Connect to Nature and it will always connect back to you.

The winds of Autumn carry a chill, one that encourages us to be active and alert in all we do. It's time to bring in the harvest of our year and to plan.

Not everyone cared about the eclipse. Not everyone saw it. Certainly, there were many more who viewed it as a celestial phenomenon only and nothing else.

I cared and I'm guessing you did too. Perhaps we are few and a minority, but I don't think so. We're all looking for something to believe in, and I love my beliefs.

There's a great benefit in believing in "our world," one that never makes me feel naive or ridiculous. It makes me feel just the opposite. I feel as if I'm in tune with something that is our birthright, as creatures and caretakers on this planet. My beliefs give me a hope that I've never found to be false or unfulfilled.

Ours is the gift of wonder. We know that this Earth is to be shared and not about conquest. We believe in the Great Heart of The Universe and know that it believes in us. How can this be anything but good?

This is a wondrous time of year, so let us sit in awe of the season and revel in the possibilities of our future.

Until next week, I wish you all peace and love.

Click here to Sign up!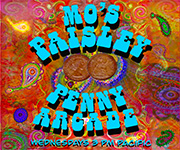 Remember, I'm an advisor at 12listen.com and would love to be of service.

Need a launch date?
Get the Perfect Launch Report!

Visit me at Facebook.com/MoTarot I'd love to hear from you!
by Kristi Brower
Vibration
As an Aura Reader I see everything on a continuum of vibration. The higher we vibrate the closer we are to the divine. We function better in every way when we vibrate high. We don't have great language to explain how things vibrate, but some words that help are light and energy. We use descriptors to qualify light and energy and this is generally how we talk about vibration. Have you ever said that someone just took all of the light out of a room? If so, you know what it feels like to be in the presence of low vibrating energy. Have you ever said something like "The energy of that place makes me feel so good!" If so, you know what it feels like to be in the presence of high vibrating energy.
In general, we all function at a baseline vibration that goes up and down depending on several factors. Our physical health, emotional state and environment have a significant influence on our vibration. So does our diet, drug and alcohol use and exposure to negative media. All stressful events impact our vibration as well. When I talk about raising your vibration I am referring to raising your baseline vibration. Fluctuations are always going to happen, but keeping your baseline high ensures energetic health. Energetic health supports physical, emotional, mental and spiritual health.
Having a high baseline vibration is the best way to protect yourself energetically. When you vibrate high your Aura acts as a natural barrier to all things lower vibrating. You will always come into contact with lower vibrating energy, but when you vibrate high it cannot penetrate your Aura and you just walk away unharmed.
If your vibration is low you are at risk for attachments of low vibrating energy, dark entities and other energetic parasites that prey on us when we are vulnerable. Attachments like this can be cleared and transmuted. I work with people frequently who are carrying an attachment or entity. All of these can be cleared, even if someone has been carrying the attachment for most of their life. On Monday, October 5, 2015 at 7:00 pm PST I am teaching a class at www.12academy.com called Energetic Intelligence. This is a group that meets every other week. We discuss all things energy and I teach skills to find and keep balance.
Click here to register.
Kristi's Current Time Based Services
Kristi's Current Email Services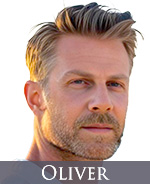 by Oliver
Oliver is there any such thing as good or bad luck? If we are talking from the perspective/philosophy of the law of attraction I would say no. There can be a lot of superstition associated with the words good and bad luck, and not that that is a good or bad thing, only it takes away from the idea that we ourselves are in control of how we want our lives to unfold. I realize that when something, which seems like bad luck to a person happens, how can that something fall under the category of law of attraction, as obviously no one wants bad luck or bad things happening to them. However if we explore our ability to create our own reality wouldn't that put us at an advantage, I believe it does. It may just offer the idea that we ourselves may actually have more to say in our day to day living than relying on an outside voice to guide us to a place where we may or may not want to be.
"Spirit is vibrant and alive around and within me and I am directly in alignment with its creative energy. As I embrace this Truth I realize that I am a co-creator with Spirit, creating this beautiful life that I am living. I am in charge with my creator and I turn all fortunes into bigger and more incredible fortunes. Gratefully I release these words … And so it is!"