Links you may like:
Subscribe to my newsletter
Get a computerized Astrology Chart!
Get a Psychic Reading
Subscribe to my Pod-casts
Visit my Blog

---
I'm writing this column on Siblings Day. I've not heard of Siblings Day before, but it's a real thing now and I like it because it gives me a moment to reflect on the concept of family.
The fact that you're reading these words means that you are probably my brother or sister. I don't mean that in the literal sense, although my sister may occasionally read these articles, I know my brothers don't. This doesn't cause me any pain or trouble, because I get it.
I recently recorded a commercial for my radio show, and it's decidedly odd. I listened to the finished product and thought, "Wow, is that weird." Then I laughed like a lunatic at my own absurdity. Not everyone can be expected to get it, especially when its a family member.
I've always felt different and I'm guessing you have as well. Throughout my life, people have tried to define me. Usually with good humor, they've called me different, strange, unique, crazy, unusual, weird and downright inexplicable. Of course, there have been other terms used, some not so well-intentioned.
I had a problem with teachers when I was growing up. One or two understood me, but most found me to be a remarkable pain in the rear. I fear that I may have been an immense hind-end pain to my parents on numerous occasions.
Yet, I've had a wonderful life and am grateful for every moment I'm still here. The "differences," have been blessings and have allowed and enthused me to move forward in my chosen profession/obsession of metaphysics.
Although society may not have always embraced me with open arms, I've found my family.
One day I got lost on the way to see a doctor about my tonsillitis. Flustered, I pulled over to look at a map and found myself parked in front of a metaphysical bookstore called, The 12th House. I couldn't resist checking it out.
That day, I didn't just walk into a bookstore; I came home.
I soon found myself in an environment of complete and total acceptance. For the first time in my life, I was in a world where I didn't have to explain myself or rationalize how I thought or what I did.
We were a group as eclectic as we could be. From all walks of life, we had divergent beliefs, ways of doing things and views of the world. In spite of our differences, we were more alike than not and it was a bond that I loved. We encouraged each other's passions for the mysteries, urged each other to teach and learn and I, for one, realized that we were in a special place at a special time. We were brothers and sisters in a magical setting, one that I'll always be grateful for.
Over the years, I've been blessed with amazing friendships and relationships that have gotten better over the decades. To be able to say that you've grown up with someone, and still love them, is one of the greatest compliments that I can think of.
Such is the nature of our world. Although we may be separated by continents, be of different generations, have diverse ethnic and socioeconomic backgrounds, we are all united by that which makes us different from the majority of society, but strong in the bond to each other. It makes us siblings.
I know there are times when you feel left out or alone. I do too. There are times when I just can't understand how the world is run or why I can't think the way other people do, or why it has to be so doggone hard. I'm stumped by the way nations are ruled and confounded by the fact that billionaires buy $40 million jets and wear $5 million watches while children in their former neighborhoods only eat once a day.
I'm confused by a society that feeds greed mongering leviathans, convincing us that whatever it is they're pushing is safe, while actuaries decide what is a logical amount of "acceptable loss," even if that loss is the life of a teenager in a defective vehicle.
I'm angered that our children have been put in danger in the form of untested medicines and vaccines and I'm infuriated at the lack of conscience that seems to be prevalent in almost every aspect of our society.
I'll bet you feel the same way, too.
Don't feel alone.
As long as we keep conscious of what we consider to be right and wrong and hold that inviolable truth in our hearts, we're making a huge difference. The world is obviously desperate for positive change and I absolutely believe that is why we're here. We can't help but change things; it's what we do.
So, on this Siblings Day, I reach out to all of you and remind you that you're surrounded by immense love, respect and hope.
Until next week, I wish you all, my family, peace, love and contentment.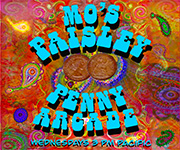 Mo's Radio Show
Mo Scopes are now available on 12listen.com!
Mos Current Email Based Services
Mo's Current Time Based Services
Remember, I'm an advisor at 12listen.com and would love to be of service.

Need a launch date?
Get the Perfect Launch Report!

Visit me at Facebook.com/MoTarot I'd love to hear from you!
---
by Kristi Brower
The Psychic Update

Sugar Detox: The not so sweet truth!
In my never ending quest to improve my health and outlook on life I have taken on a new challenge. I am currently detoxing from sugar. I have been an avid candy connoisseur my entire life. I admit, I have a mad love for sugar that just won't quit. I know this isn't good for me but until recently I just didn't care! I have a deep trust in divine timing and I know that when I feel compelled to do something, I should. A couple of weeks ago I felt a strong desire to stop eating and drinking sugar. I went cold turkey, which I have since learned is not recommended. It turns out that quitting all at once is the best way to experience a myriad of very uncomfortable detox symptoms.

I have heard the warnings about sugar and have seen the comparison between a person's brain on sugar vs. cocaine (shocking, actually!) but until now I had no idea the very real detox symptoms that occur when quitting sugar.

First of all, I have been surprised at how irritable I am. I am normally a pretty easy going, live and let live kind of person. In the last 2 weeks I have been edgy and irritable and prone to fits of crying. I have yelled at inanimate objects, other drivers and anything else that got in my way. I have looked in the mirror and thought "Why are you so irrational?"

Secondly, the cravings! Oh my goodness, the cravings! I feel like I could eat a 5 pound bag of sugar with a smile on my face! I feel like I am starving to death! I know I am fine and am eating much better now that I am sugar free but my brain is in panic starvation mode. I did reach out for some help on this issue and have found a couple of supplements that help greatly. I am feeling better and now I know I won't break into a convenience store in the middle of the night to steal a giant chocolate bunny.

Third, social situations. Social eating is a big deal in my family, we get together several times a week to play cards or go out to dinner. I am currently the only one on a sugar hiatus, so of course people arrive at my house with all kinds of delicious treats I cannot have. This is where my irritability came into play again. I kept it to myself, but I really wanted to punch someone!

Fourth, reality. In order to make this worth it I have to commit to a no sugar diet, forever. FOREVER! I am still processing this whole experience and I know that it will take time to make such a big adjustment. I am taking it one day at a time right now, which is really the only choice I have. I am beginning to notice improvements in how I feel and the detox symptoms are decreasing. I am pretty sure I am going to survive, although it was touch and go there for a few days.

I share this experience with you for several reasons. I am sure some of you out there are considering quitting sugar and I want you to know it is worth it, in spite of the detox symptoms I have shared. Do your research, a gradual approach is easier on the body and the mind, probably your loved ones, too. There are a few supplements that really help. I suggest you make a plan, get your supplements, plenty of safe snacks and clear out your pantry before beginning. I did this backwards and made it harder on myself than necessary. I love that I get to share my journey with all of you!

Blessing of sugar-free sweetness!
Kristi
Kristi's Current Time Based Services
Kristi's Current Email Services
Kristi's Radio Show!
Connect with Kristi Here!
---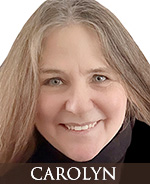 by Carolyn Ferris


Each week Carolyn Ferris will pull from her hand designed Tarot cards to reveal a message for us. Carolyn has been a psychic for many years and has a substantial amount of notoriety with her art. She has created art for many clients such as Timothy Leary, Santana, The Fillmore, and Moonalice.

Her artwork can be viewed at her web site www.intuitivereadings.com!

YES- she draws every one of them! NEW: THIS IMAGE IS FOR SALE: EXCLUSIVE PRICING FOR POWER PEEK READERS! That's right, Carolyn is selling GlCLEE prints at a remarkable price for Mark's Power Peek readers. Each sale lasts one week.
Click here to order or see details!
---
Mandala
This mandala is calling on your lower chakras to further open. You may be working on money, emotional balance, power, and/or love issues. A mandala is a perfect tool to center yourself. Ask a question in your mind about healing one or all of these areas. Get a piece of paper and a pencil. Then, let the question go, look into the center of this mandala for 10 minutes, sitting quietly. Then in the next 5 minutes, write as many answers as possible to your question without lifting your pencil from the paper or stopping with the flow of answers, even if it's a scribble! Now, notice your genius that already knows the answers!
The Power Peek is brought to you by: Mark Husson