C.A. Brooks
Brace yourselves; this column is filled with clichés and platitudes! The definition of cliché is a phrase or opinion that is woefully overused and betrays a lack of original thought. That sounds about right. However, it doesn't mean it's not true! Although we might consider ourselves pretty intelligent as a species, that opinion is certainly up for debate. Maybe one of the reasons we turn time and time again to these verbal formulas is because somewhere in our soul we are trying to get it once and for all. We often have to hear something many times, and experience it for ourselves before we fully embrace and integrate its truth.
Many of you know I always do a Tarot spread at the beginning of each week. The spread varies and includes at least 7 – 10 cards. I consult the reading as I write my column and refer back to it throughout the week for advice and grounding. I utilize multiple decks with a wide variety of personalities and symbols. This week, a deck I have not used in more than a year literally called to me from off of the shelf. Responding, I shuffled and selected a single card. I felt a tingle; I knew this one was going to be especially meaningful.
The symbolism on the card is fairly simple as Tarot decks go. A brilliant sun glowing in a blue sky with sunrays reached down and around a single red radiant flower. Because the card was reversed, the sun was on the bottom with the flower on top. I held the card and contemplated the meaning, considering the imagery and trying not to jump to the usual meaning of the card; that could come later. In a flash, I recognized the meaning for me and hopefully for you too. The light is always inside of us. We will never find it outside if we don't first recognize it within. It's what's inside that leads to the manifestation of what we see outside. Sound familiar?
This is an important message this week as the Sun enters the sunny, optimistic and self-expressive sign of Leo. The mythology we often draw upon for Leo is the abandoned child or the idea of a father figure that is missing, ineffective, weak or powerless. Believing we are fatherless, we go about creating an identity for ourselves. The process includes looking for our reflection in the faces of people and events around us. Sometimes we are showered with praise and sometimes we receive ridicule, or even worse, we are overlooked or ignored.
Placing our source of power and happiness outside of ourselves, we are doomed to frustration and failure. There will never be enough love, light, or kudos to fill that bottomless pit we feel within. Like the reversed Tarot card, we can turn this process upside down. We can find the source, the power, the authority and the answers within. It's not easy, especially if we have ingrained habits and beliefs that reinforce looking to the outside. We have to work at it, every day and really, every moment. However, we can do it. We can turn our belief systems upside down and challenge behaviors and attitudes that simply don't work.
At its best, Leo is charming, affectionate, funny, optimistic and self-confident. They make excellent leaders, are creative, playful, generous, and even dramatic and flamboyant. Not to mention their great fashion sense and fabulous hair! But I can assure you, we won't develop these qualities by expecting to find them outside of ourselves. In security, self-esteem, joy, purpose, and meaning when we drop our anchor in the only spot on earth where a never ending source of guidance and wisdom can be found. You don't need a hint, but here it is anyway. It's the opposite of outside.
Until next week, let go and wear loose clothes.
---
C.A.'s current Time Based Services
C.A.'s current Email Based Services
JULY 18
MOON in CAPRICORN
Minds are moving toward more clarity and purpose today as Mercury approaches a connection to Saturn. This alignment happens tonight very late but nevertheless we can benefit as the fog of illusion and confusion dissipates. There is a high chance of cloudiness earlier in the day as the Sun makes an awkward connection to Neptune, the planet of dreams and illusions. However, the Moon in steadfast Capricorn aligns with Pluto making it easy to see what is useful and what is not.
The Capricorn Moon encourages us to channel our energy with patience and structure. We excel when we use our natural gifts and talents in conjunction with appropriate routines and boundaries. Working with a group and/or toward a goal that will benefit a small group or community is worthwhile today. Focus on your particular expertise and don't undervalue your contribution or allow others to take credit for your ideas or work. We can demonstrate both generosity and self-esteem by valuing what we do and what we have to offer.
Daily Muse: Only as you do know yourself can your brain serve you as a sharp and efficient tool. Know your own failings, passions, and prejudices so you can separate them from what you see. (Bernard Baruch)
JULY 19
MOON in CAPRICORN / AQUARIUS

Full Moon 28 Capricorn 3:56 pm (PDT)
Moon Void of Course 3:56 pm (PDT) – 8:10 pm
The Full Moon in earthy and practical Capricorn in mid-afternoon is the astrological highlight for the day. It's an enlightening juxtaposition of energy with the external and yang-oriented Sun in motherly, nurturing, and sensitive Cancer in opposition to the feminine Moon in patriarchal and organized Capricorn. It's a good reminder that polar opposites always have something in common, and are never as far apart as we may believe.
This Full Moon highlights the on-going challenge most of us feel between balancing family and home responsibilities with our work and professional lives. We all have a need for both – a safe and secure home base and haven and the opportunity for self-expression in the world and the chance to contribute in a public way. A cranky miss-step between Mercury and Neptune may confuse the issue or make us temporarily doubt there is a way to bring these two parts of our lives together.
However, as the Moon enters friendly Aquarius tonight, we start to see the light. For each of us there is a healthy and satisfying balance between home and work and we should never despair of finding it. Indeed we can love our families, feel supported and strengthened by our homes, and be enriched by the passion of our careers.
Daily Muse: Home is a notion that only nations of the homeless fully appreciate and only the uprooted comprehend. (Wallace Stegner)
Today on Simpletales. Please join me for a look at the Full Moon and the week ahead. Find me live on 12Radio.com. Once there, click the CHAT link and come play with us live in the 12Radio Private Group on Facebook.
JULY 20
MOON in AQUARIUS
An early morning alignment between Venus and Saturn solidifies intention especially in the areas of finances and relationships. This is a powerful combination when desire comes together with a strategic plan! This leads to engagement and marriage in the romantic realm and deeper commitment generally in all areas of life. We are anxious to find a way to manifest our passions and inspirations. Patience is required; and we will need to keep the faith as the pieces fall into place.
This is a time to set clear intentions and start the ball rolling. This is a very fertile time for planting seeds. It doesn't matter whether your desire is for a new home, vehicle, or job. No goal is too small or too big. Consider gravity. It works the same whether you are thinking about a heavy object like a refrigerator or a piece of popcorn. Saturn aligning with Venus works to manifest our every intention big or small.
Daily Muse: It takes foresight and vision, in addition to a plan and a desire to act upon it, to create something great. (Kim Huggens)
JULY 21
MOON in AQUARIUS

Moon Void of Course 6:56 pm (PDT) – 1:35 am Friday morning
We may have been sharp as a tack yesterday and able to clearly get in touch with our desires as Venus connected to Saturn. Today it's a very different story when Venus makes a messy bond to nebulous Neptune. Imagination rules and opens up all kinds of avenues for day dreams and fantasies. That's not a bad thing if we apply it creatively. However, it can be a bit confusing or disorienting as we second guess previous choices or find ourselves unexpectedly attracted to new people and pleasures.
If you want more inspiration and creativity in your life, open up and see where it takes you. If it's an escape you want, treat yourself to a movie, an amusement park, or a quick get-away. However, recognizing fantasies for what they are can alleviate future disappointment. This is energy to enjoy and explore, but beware of making important decisions without first weighing the costs. All that glitters is not gold. It's easy to misinterpret the signs and symbols. A flirtation may be just that and nothing more, and a too good to be true bargain may have hidden downsides or contingencies.
The Moon's opposition to Mars this evening adds a note of frustration. Be prepared to deal with a brief period of feeling thwarted or stuck. It's temporary, I promise. Consider any obstacles or delays might be in your best interest. Later you may be very thankful you took a time out as a new perspective highlights hidden pitfalls you didn't see earlier.
Daily Muse: Facts do not cease to exist because they are ignored. (Aldous Huxley)

Tonight on 12Academy – This is my Fight Song – Waking up to the Power of Uranus. In a previous class we explored how Uranus has manifested in the 12 Astrological signs throughout the last 100 years. In this class we will look at a number of individual astrology charts – celebrities, politicians, and class participants as examples of Uranus in operation. Join me to go even deeper with the revolutionary spirit of Uranus!
This class is appropriate for all levels of astrology students. Registrants receive a comprehensive handout and a recording of the session. If you don't have a copy of your natal astrology chart, one can be provided by request. If you want to volunteer your chart for class discussion, please e-mail me through the Click4Advisor message system.
JULY 22
MOON in AQUARIUS/ PISCES

Moon enters Pisces 1:35 am (PDT)
Sun enters Leo 2:30 am (PDT)
The Moon enters imaginative Pisces in early morning followed by the Sun catching fire as it heads for its home sign of Leo. Although sensitive watery Pisces and dramatic fiery Leo have very little in common, they share the capacity to draw from a never ending well of imagination and creativity. If Leo can envision it, Pisces can dream it into being.
This thirty day cycle of the Sun in Leo is bright with possibility. The first two days provide ample opportunity for turning around negative attitudes and healing previous disappointments and regrets. Expect today and tomorrow we might be closing the chapter on a phase of our lives and looking expectantly at the door of opportunity. During this cycle, we can expect to be surrounded by true friends who have our backs. Watch for like-minded souls of both the two-legged and four-legged variety.
Daily Muse: Unlike a fountain that circulates the same water in an enclosed, perpetually recycling system, a human being circulates thoughts in an unlimited reservoir of self. Don't limit yourself to being a mere fountain when you contain an ocean. (Vera Nazarian)

Today on A Course In Miracles we'll continue to explore the possibilities of life in our right minds with guest Susan Dugan. Our topic is 'Miracles or Murder: What does it mean to go above the battleground?' This is inspired by Chapter 23, Section IV in the ACIM Text. Find us live on 12Radio.com. Once there, click the CHAT link and come play with us live in the 12Radio Private Group on Facebook.
JULY 23
MOON in PISCES
Today, and every day for that matter, it's wise to foster attitudes of gratitude. It's said if you are not faithful in the small things, how can the universe trust you with the big ones? Feeling close to the ideas and values that matter most comes easy this morning with the Moon taking a cue from grounded Pluto in Capricorn. But later this afternoon when the Moon opposes expansive Jupiter, it's easy to slip into a victim mentality believing we are not getting our share. Getting what we deserve can be a thought provoking concept. Because we often carry around guilt, maybe it's a good thing we aren't getting what we think we deserve!
Thankfully, the Moon in gentle Pisces encourages compassion for self and others. Focusing on how to brighten others' lives with kindness may provide the real reward we are missing.
Daily Muse: When your life feels like you're on a sailboat, with no wind to fill your sails, there are still choices. You can drop anchor and enjoy your surroundings. Start your motor, if you have one. Grab an oar and start paddling, or wait for the wind to fill your sails once again. There are always other choices while crossing the ocean of life. (James A. Murphy)
JULY 24
MOON in PISCES / ARIES

Moon Void of Course 12:06 am (PDT) – 5:33 am
Emotions are off and running this morning as the Moon jettisons into courageous Aries before dawn. This is the sign of action, so it's hard to lounge around and do nothing. We want to get up and go! This energy is youthful and inspirational.
A potential dampening of our spirits arrives in the form of a cat-fight between Venus in self-oriented Leo and Pluto in organized and sometimes austere Capricorn. Especially when it comes to money and relationships don't pretend you know more than you do. Avoid trying to keep secrets or acting mysterious when you ought to be coming clean with the truth and sharing your feelings. Playing independent or adopting an 'I don't need anyone' attitude is not your best play.
Likewise, be smart and don't fall into a co-dependent routine with someone. Strive for an equitable balance where everyone's needs are being addressed and fulfilled.
Daily Muse: Each person you meet is an aspect of yourself clamoring for love. (Eric Micha'el Leventhal)
The Power Peek is brought to you by: Mark Husson
---
In Joyful Appreciation of You! New Reports are being added to 12Reports.com - now with lower prices!
---
---
12Listen.com has always been a magnet for talented psychic advisors and these two are no exception. Both successful actresses as well as psychics working in very difficult industries and doing very well. Let's meet them! Monday at 8am pacific, Live on 12Radio.com
It's a new season and time to shake some things up. Watch for some new faces and voices on 12Radio. Please see the 12Radio.com website for schedule changes and new shows.
New Time for A Course In Miracles with C.A. Brooks. The show is still on Fridays, but we are moving to 10 am Pacific - 1 pm Eastern starting July 1. Hope to see you there.
---
12listen.com/Gratitude Board!- celebrating your personal messages 24 hours a day.
Mark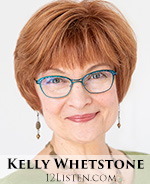 by Kelly Whetstone
Tuesday 7/19 (5 pm Pacific) - Kelly Whetstone - Class 5 - Spaces - Healing Aspects of Your Life This is the fifth session of the Supreme In Your Own Orbit Series. These classes teach energetic tools interwoven with Spiritual Science. In this class we will work with setting spaces. You can energetically set the space for whatever you want to do, for example, create a communication space for a great conversation or meeting. Then we will work with a power tool called present time. You will experience the shift in your space! New comers welcome.
Register for this week's class here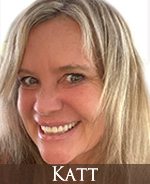 Psychic Katt
Tuesday 7/19/16 (6 pm Pacific)-Katt Hall -Katt's Mastery Class for Modern Day Psychics - this is a class for individuals already using their psychic gifts and ready to step up to a new level of demonstration and service. If you are looking for mentoring from a celebrated and long-term psychic advisor and teacher, to advance your natural psychic gifts and to use your talents professionally as a reader, counselor and coach, this is the class for you. This is an on-going class and you can join anytime. Register here
C.A. Brooks
Thursday 7/21 (7 pm Pacific) – C. A. Brooks – THIS IS MY FIGHT SONG - WAKING UP TO THE POWER OF URANUS In a previous class we explored how Uranus has manifested in the 12 Astrological signs throughout the last 100 years. In this class we will look at a number of individual astrology charts - celebrities, politicians, and class participants - as examples of Uranus in operation. Join me to go even deeper with the revolutionary spirit of Uranus!

This class is appropriate for all levels of astrology students. Registrants receive a comprehensive handout and a recording of the session. If you don't have a copy of your natal astrology chart, one can be provided by request. If you want to volunteer your chart for class discussion, please e-mail me through the Click4Advisor message system.
Click Here to Register!

Subscribe to The Power Peek
Subscribe to The Mark Husson Show Newsletter
Get a computerized Astrology Chart!
Get a Psychic Reading
Subscribe to Mark's Pod-casts
Visit Mark's Blog
---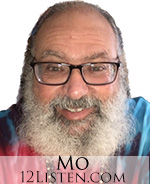 by Mo Abdelbaki
I worked at a fast food restaurant throughout high school. There, I was introduced to the finer points of working around hot grease, griddles and making milkshakes. One day we got a new manager, Dick, and at the end of my shift he walked up and handed me an empty pickle bucket. "Go around the block and pick up all our trash." As I was a lazy sort of fellow, I was miffed but did as I was told. I'd actually lived on the block when I was a kid and knew all the houses and buildings intimately, so it was kind of weird walking the old neighborhood. Sure enough, everywhere I went, people had tossed fast food debris here and there. I made my journey and came back with the pickle bucket full of our garbage, all with that familiar logo on it. He emptied it all out into the dumpster, looked at me, smiled and said, "Now, go get the rest of it."
I'd just spent the better part of 30 minutes bending over, something I was loath to do, touching trash and appearing in public in a paper hat. I'm not sure what my expression was, but he looked amused and asked me if I'd picked up every piece of trash I'd seen. I told him that I hadn't, because he'd said to pick up all our trash and that's what I'd done. He then walked me to the front of the restaurant and pointed across the street at the hot dog fast food hut. "Did you see any of their garbage?" he asked. I replied that I had and was quick to add that he'd said our trash. He looked at me as if I were a simpleton, then smiled and told me that it was all our trash. Just because it didn't come from our restaurant, or wasn't on our property, didn't mean that we weren't responsible for it. He put the pickle bucket back in my hand and pointed down the block. This time, I picked up everything I found along the way, including candy wrappers, discarded cigarette packages, newspapers and anything else I stumbled upon. I came back with a stuffed bucket and a sense of accomplishment.
Dick was one of the best men I've ever met and he became a close friend, mentor and role model. He'd been raised in Wyoming and had worked as a cowboy on ranches, driven semis, had been a fry cook and worked on an oil rig. He helped others every chance he got and believed no job was beneath him and that no one was inferior to anyone else, just not as lucky to have direction. He didn't go to church, didn't talk about politics, wasn't a member of any civic club and had no use for phonies. He simply believed that we're all the same and that we should mind our own business, unless someone needs a hand. Then, it's our duty to help that person out, no matter who they are. When it comes to the trash of life, it belongs to all of us and although we may not like it, we're bound to do our part to clean it up.
I'm not sure why, but his lesson about trash was on my mind when I woke up in the middle the night. I wished that I could sit with Dick and talk about how the world has changed, over coffee and Camel cigarettes. I wished that I could feel his tolerance and compassion in a world that seems without much of either. I wished that I could feel his fatherly energies, calm and confident, assuring my 18 year old self that no matter how lost my life seemed, it would be fine. Over the years he taught me many lessons, but ultimately, he helped shape my idea of the type of man I wanted to be.
I know there's some sort of message here somewhere, but I can't put my finger on it.
Even though I'm surrounded by blessings and love, there are times when a lonely emptiness sets in, one that reflects the unsettled nature of life in this world we live in. That's when I remember how lucky I am to be one of us, how nice it is to make a new friend in a grocery store, or realize that we're all connected and part of the same dream, one of peace and love. Maybe I'm just aching for a time when my biggest complaint was having to pick up the trash from the hot dog hut across the street.
I eventually came to take joy in my daily walk around the block. It made me feel good to know that I was doing something that although unnoticed, made a difference. Aha, there's the point. You and I hold a place within our hearts that the world desperately needs. We're willing to be tolerant, forgiving and are often willing to shoulder the burdens of others, or at least lend them a hand. Even though our efforts may not be fully noticed, we make a difference. That's something none of us should ever forget.
Until next week, I wish you all peace and love.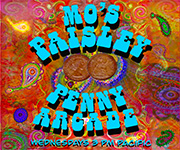 Remember, I'm an advisor at 12listen.com and would love to be of service.

Need a launch date?
Get the Perfect Launch Report!

Visit me at Facebook.com/MoTarot I'd love to hear from you!
by Kristi Brower
I hate conflict, I usually avoid it at all costs. This week it was unavoidable, conflict was all around me. In some cases I was a participant and in others just an observer. Although I dislike conflict, I have learned some valuable things about it. Conflict can bring to light festering problems that have to be resolved. It is often the beginning of very positive movement forward and change for all involved. It can also unite people in a common goal, actually improving relationships. Conflict makes us honest about our feelings, which is always a good thing.
I love the Jimi Hendrix quote "Knowledge speaks, but wisdom listens." This is my approach to handling conflict. I like to sit back and listen, observing the other players in a conflict before speaking up. I have found that a delayed response approach is much more effective, my immediate response changes as I gather more information about where everyone is coming from in a conflict situation.
My Dad was a great conflict manager. He could manage all kinds of conflict because he kept a cool head in nearly every situation. I guess that was probably self-defense raising 3 teenage daughters! I tend to fall back on his wisdom when struggling with conflict. He rarely took anything personally and could always see the good in other people. He worked hard to see things from other people's perspective and did not jump immediately to judgment about anything. Sometimes when I am feeling a little hot-headed (I get that from my Mom) I ask myself what my Dad would do in this situation.
I find it troubling that as a culture we seem to be moving to a place where we all have to agree or there will be conflict. I am not sure what happened to lively debate and agreeing to disagree. I can care for a person and not agree with everything they think or believe. After all, our thoughts and beliefs are not who we are. Where would we be without diversity? In nature diversity is required or ecosystems collapse. Are we headed for some kind of societal collapse if we continue to root our differences and polarize? I don't know, but I do know that the energy of conflict is strong right now. I see it on all levels of relationship.
Here are a few guidelines to consider when you find yourself in a conflict.
Take a little time to think and observe before reacting.
Ask yourself, is this really important. If it is, stand up for yourself.
Be respectful, remember that we are all human beings and our value is not determined by our beliefs.
Take a break, sometimes when conflict is occurring we need to step back to get perspective.
Allow change to happen. What feels like a loss in the moment will likely be a positive later on.
No matter what, we are all in this together. Conflict will change our relationships and move our lives forward. As with everything, it is not the conflict itself, but how we handle it that is most important.
Much love,
Kristi

Please join me for Kindred Spirits on 12radio.com, Mondays at 10 am PST.

Class note: All of my recorded classes are available here!

Kristi's Current Time Based Services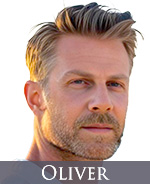 by Oliver

Oliver, will there ever be peace on earth?
Wow! And I mean Wow! And not from a personal perspective that we are doomed, only if you look back in history the human race hasn't exactly been the most peaceful species on this planet, however we have lately been bombarded with the notion that the whole planet is about to explode, and that could be because of social media, where we are so much more informed about what is going on in this world, but the fact that we are informed is a good thing. We are in a place where we can make a difference, and that is where I would like to say yes! There will be peace on earth and it is happening right now, because we are asking the right questions, and we are acting on it and it is beautiful. Do what you can do to ensure this sense of peace, because you will make a difference.
"I feel divinely guided to know Spirit is right there with me and as I know this to be the Truth I know life has meaning and it continues to prosper. I feel safe and I feel that I have arrived to the place where peace, love and harmony it is all one with me. I say thank you ... "And so it is".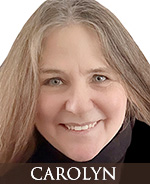 by Carolyn Ferris
Each week Carolyn Ferris will pull from her hand designed Tarot cards to reveal a message for us. Carolyn has been a psychic for many years and has a substantial amount of notoriety with her art. She has created art for many clients such as Timothy Leary, Santana, The Fillmore, and Moonalice.
Her artwork can be viewed at her web site www.carolynferris.com!
Her Psychic site, where you can view her Oracle card is: www.intuitivereadings.com!
---
Twilight Engagement© 2012 Carolyn Ferris & Moonalice
A wild zebra rider showing her independent spirit en route to join friends at a local party; she's encountered the mighty dragonfly with the power to briefly bug her zebra. Choose to see your life as moving forward with visible vibrant expression and thought; grab your best memories as you pass over every stimulating second to help you on your life's daily journey.
---
Although reading with the cards is not my usual way of doing psychic readings, If you would like me to use my cards for your reading I have created a special pricing and instructions just for the Power Peek readers.

The Link below will give you super low pricing on my 30 minute readings. If you are already a client of 12listen then it's as easy as clicking the link and making the purchase. The next time you call me you will be automatically granted the special pricing. If you are new to 12listen.com you will be prompted to set up your free account! Don't miss this opportunity! CLICK HERE!

P.S.
Before this special priced reading, be at your computer and call up the web address www.OracleDeck.com, there will be a display of cards turned upside down. Make the call to me, and one by one you'll turn your card and I'll interpret a special meaning in regard to your situation or issue! Give it a try, have the cards right there in front of you to study as you receive your special Power Peek reading!
---
12Reports is where you can order Astrological Reports compiled by computer. I promise an immediate correction on any errors regardless of whose mistake it is. You order and Pay THEN you get sent a form for the details.
---
---