Links you may like:
Subscribe to my newsletter
Get a computerized Astrology Chart!
Get a Psychic Reading
Subscribe to my Pod-casts
Visit my Blog

---
My wife and I were at a local craft store the other day, getting some material cut. The lady with the scissors seemed to be suffering from the same allergies that were bothering me, so I mentioned it. From there a fascinating conversation ensued.
Somehow we got on the topic of cooking and it turned out that the lady had put together a cookbook for her daughters, consisting of recipes handed down from mother to daughter for five generations.
This was astonishing in itself, but she went on to relate that her family had been one of the early pioneer families of our state. With a sense of pride, she related that two of her ancestors had been territorial governors and that mountain peaks, counties, towns, numerous streets and even a few creeks had been named after her forebearers. We'd heard the name, of course, and as a historian, I found it all fascinating.
The three of us had a lovely conversation that turned a nondescript moment into something memorable. As we parted, it was obvious that we all felt great and had, perhaps, made each other's day.
The question that's been nagging at me is, why doesn't this happen more often?
I'm a people watcher and I've noticed that there seems to be a lack of communication or friendliness in our society.
A possible answer to my question came to me as I was brushing my teeth the other day. (I've been told that I think way too much.)
The answer that came was simple in some ways and complicated in others.
When I was a kid, it was considered impolite not to engage with people, even adults we didn't know. If we were spoken to by someone, we were expected to answer politely. Times have changed.
I remember teaching my children not to talk to strangers. When confronted with a stranger, my kids would look to me and I'd give them a nod if it was okay to interact, but the rule of the time was that our children were discouraged from engaging with people they didn't know.
Of course, this wasn't without good cause. Perhaps the world has changed from when I was young, or perhaps it was always risky, but the truth of the matter is that parents do need to watch their children and protect them from danger.
It then occurred to me that now that our children have grown up, it's entirely possible that the fear we implanted in them, in this case of strangers, still exists. I'm sure it isn't the same and perhaps not even conscious, but there's a definite disassociation and detachment that I see in that younger generation, the young to middle-aged adults of today, with the world around them.
The advent of pocket computers makes this all the more acceptable and easy to accomplish.
I'm sure this thought of mine is oversimplified, but I can't help but believe that in some way the fears of parents often become the realties of their children.
The lady we spoke to in the craft store was about our age. Certainly, I've had discussions with younger people as well, but it's much more common to get that feeling of connection with people of my own generation. There are obvious reasons for this, but I also think that we're less afraid to connect.
For Baby Boomers, our teen years, twenties and thirties were pretty friendly times. The Summer of Love gave us a sense of community and mutuality that doesn't seem to exist anymore, even with us.
Unfortunately, we no longer live in friendly times, but I'd like to see that change.
It's vital for us to connect with each other and to realize that there are more interesting stories in everyday people than we can begin to imagine. Every single one of us has a story to tell and a unique perspective on life and the Universe. Every time we share a few words with someone, a smile or laugh, we enrich each other in a way so simple that we miss the fact it's the essence of being human.
Humans communicate. We socialize, even if it's only for a moment or two. We entrust each other with bits of our lives and share in the basic experience of being alive. By reaching out, even just a little bit, we tweak the energy of the world.
Not everyone will react to engaging in conversation, but if you try it, I think you'll be surprised at how many people open up and change from being a sourpuss to a friendly, fellow-traveler on the journey. Just sharing a smile can make a huge difference.
We made a new friend last week. What could be better than that?
Until next week I wish you all peace, love and the kindness of strangers.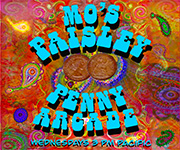 Mo's Radio Show
Mo Scopes are now available on 12listen.com!
Mos Current Email Based Services
Mo's Current Time Based Services
Remember, I'm an advisor at 12listen.com and would love to be of service.

Need a launch date?
Get the Perfect Launch Report!

Visit me at Facebook.com/MoTarot I'd love to hear from you!
---
by Kristi Brower

The Psychic Update

Trust Yourself

As I write this I am listening to Krishna Das, My Foolish Heart. I love this piece of music and it illustrates perfectly how I have been feeling lately. At times my foolish heart trusts people that let me down. I have learned over the last year especially that I must love and trust myself and I can't expect that from anyone else. My foolish heart wants everyone to have integrity and my best interest heart, but guess what, that just isn't how life works. Now I don't mean to sound cynical or fatalistic. The facts are that we have to learn to trust ourselves and follow our own hearts.

Other people have to do the same. This is what it means to truly take responsibility for our choices and our lives. As a child I was raised in a conservative religion that taught me that the bishop of my church could receive divine revelation for me. I was not encouraged to ask for divine revelation for myself, I had to go to this man and ask him to ask God for me. I never agreed with this idea and I didn't do it. I bucked the system even as a small child. I used to pray for myself and received plenty of divine guidance all by myself. I knew then as I do now that each of us carries a spark of the divine within ourselves.

We don't even need to go outside ourselves to seek divine truth. It is right there in our hearts, if we just trust ourselves enough to ask. So why is it so hard to trust ourselves? We live in a society that says there is always a higher authority than us, that we must seek someone smarter, older, or more experienced than we are for knowledge. I challenge this idea in my own life and I encourage you to do the same. Throw caution to the wind and stop looking to "authorities" for answers. Look to yourself. Ask yourself what is true for you and trust it. This takes practice and time to see the results of your efforts, but I promise you that you will feel validated and happier when you follow yourself and the divine spark within you.

My Angelic Guide, Archangel Michael puts it this way, "Trust yourself and your own inner guidance above all else. You are the expert on your own life. You know what you need, and what will make you happy better than anyone. We, the angels, are here to guide and support you. Together we will work with you to support you in honoring your inner guidance."

Now this may seem like a contradictory statement, an Archangel saying to trust ourselves first and askfor angelic support to learn to trust ourselves. I know, and I am sure you do as well, that much of what we do is based on what we think we should do, not on what we truly want. My guides have taught me honor myself first, and when I struggle with taking brave leaps, to ask for help.

I know that as an advisor on 12Listen.com I do a lot of validating and supporting the inner truth of my callers. We all need validation and confirmation, but what we don't need is judgment and control.

See the difference? I thought you would!

Peace and blessings my friends

, Kristi




Kristi's Current Time Based Services

Kristi's Current Email Services
Kristi's Radio Show!

Connect with Kristi Here!
---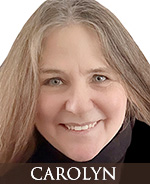 by Carolyn Ferris


Each week Carolyn Ferris will pull from her hand designed Tarot cards to reveal a message for us. Carolyn has been a psychic for many years and has a substantial amount of notoriety with her art. She has created art for many clients such as Timothy Leary, Santana, The Fillmore, and Moonalice.

Her artwork can be viewed at her web site www.carolynferris.com!

Her Psychic site, where you can view her Oracle card is:www.IntuitiveReadings.com!
---
Summer Tree Goddess
© 2012 Carolyn Ferris
A meditative Goddess forms the base of this tree, her roots grow far beneath the ground which offer her stability as she thrives on this beautiful hill. She holds a lotus, one lotus is in the foreground floating on the water. The water represents emotion, in this scene the emotions seem tranquil. The lotus has had many symbolic meanings. It has been known as a divine symbol in Asian traditions representing the virtues of sexual purity, and non-attachment. Here you may be asked to meditate within to sense your own inner beauty. Enjoy your ability to ground yourself, which will help endlessly for manifesting dreams. Always count on yourself to make things happen in your life. Detach from the idea of someone else making your life the way you need it to be.
Special 30 Minute Reading From Carolyn
Although reading with the cards is not my usual way of doing psychic readings, If you would like me to use my cards for your reading I have created a special pricing and instructions just for the Power Peek readers.

The Link below will give you super low pricing on my 30 minute readings. If you are already a client of 12listen then it's as easy as clicking the link and making the purchase. The next time you call me you will be automatically granted the special pricing. If you are new to 12listen.com you will be prompted to set up your free account! Don't miss this opportunity! CLICK HERE!
P.S.
Before this special priced reading, be at your computer and call up the web address www.OracleDeck.com , there will be a display of cards turned upside down. Make the call to me, and one by one you'll turn your card and I'll interpret a special meaning in regard to your situation or issue! Give it a try, have the cards right there in front of you to study as you receive your special Power Peek reading!
If you call me for a reading outside of this special, I will not use my cards but solely our psychic connection.