Of particular note is the upcoming Psychic Development with the Tarot Class by Psychic Katt! This is the first round of her course making it an important class if you want to be certified by her remarkable system. Class begins Sunday May 19 and should be registered with this link!
~Mark
Subscribe to my newsletter
Get a personalized Astrology Chart!
Get a Psychic Reading
Subscribe to my Pod-casts
Visit my Blog

---
One day, when I was in college, I got a pebble in my shoe. I was late for class and didn't feel like stopping, untying my saddle oxford, emptying it out, putting it back on and then retying it.
I began to limp. The longer I limped, the more I compensated my stride and my knee began to ache. The more my knee ached, the more my back hurt. Eventually, I was all hunched over in pain, my shoulders and neck cramped and a doozy of a headache on top of it.
That afternoon, hours after I'd finally shaken the pebble in my shoe, I was still in pain. I limped for about 3 days due to the divot the pebble left in my foot, as well as pain in my ankle, knee and back. In case you hadn't noticed, I can be a total dolt.
Pain is funny. We'll do almost anything to avoid it, and yet, we can hang onto it for decades, long after the source of that pain has been forgotten.
Unlike shaking the pebble out of a shoe, there are times when the stresses in our life can't be easily dismissed or dealt with. We often have no choice but to endure them as best as possible.
Recently, a situation of immense stress was suddenly alleviated. You'd think that once the stress was gone, the symptoms that accompanied that stress would also be history. But like my long endured pebble, the situation has had me limping for so long that a myriad of other symptoms have manifested.
Even though the source is gone, I still find myself reacting as if it's still there.
Imagine, if you will, living next door to a neighbor who blows an air-horn every time he sees you. You may not see him, but he sees you and every time he does, he blows that horn, making you jump. Eventually, you're going to tense up every time you're outside, even if the blower isn't around. It's kind of like that.
The point is that often times we go through life holding on to stresses, or fears, for years, even thought they aren't real or valid anymore. Using my example, I still head to my garage and tense up for the horn, but it doesn't come, and won't. Yet, it's in my system and even though I know it intellectually and am tired of its influence, it takes time to get over. Luckily I'm patient.
It's all about consciousness and trying to discover why we feel the way we do about certain aspects of our lives. For example, if you dread going home for the holidays and being around family, ask yourself why. Is it based on a past pebble? Can it be shaken out of your shoe now?
I continually check to see if there's something relevant that's eating at me, or if it's a source so far gone that it makes no sense to be affected anymore. Sometimes I discover that I've made a Mount Everest out of the molehill. I'm pretty good at that, but I'm usually as good about revealing the source and negating it before it has a chance to become a habitual pain in the rear.
There's a wonderful, freeing sense of calm that comes to us when we discover that the bogie that's been bothering us for years is nothing more than smoke and mirrors. Like a bad dream, it affects us but fades quickly.
This is the type of clarity I seek, that which helps me to discover why I feel what I do and once known, getting hold of it before it gets hold of me.
Think about your stresses. Ask yourself if you're expecting an air-horn to shock your love-life, work place, home, or any other arena in which you dwell. Take stock of the tensions you harbor and reflect if they're real and sensical, or spoiled leftovers from a past feast of annoyance or pain.
As a professional advisor of over forty years, I've seen this energy capsize more than one love boat. I've seen it hinder careers and and create monuments to misery. Although none of this is necessary, our emotional hearts don't always know the difference between pain from today or from 40 years ago. It's all the same. That's why you have to be patient, introspective and loving with yourself. This is something you can do to help you change your life for the better, and it's a lot easier than you think.
Journaling, as well as talking through your thoughts will help. The main point is to stay strong, calm and give yourself the time you need to discover the source of stress. Once you've shaken that pebble out, you'll be surprised at how many other aches and pains begin to fade and, once again, you'll be walking in full stride. This, in turn, will make you happier and that's the aim of the game of life, to walk tall and be happy.
Until next week, keep shaking those pebbles out of your shoes.
Program Note: Out of Mo's Mind will focus on something. Last week, the show was about patience. I'm patient right now, even though I don't have a topic for the show yet, and I'm not nervous about it at all. Doctors have patients, but that's a different story and how an elephant got in my pajamas, I'll never know. Wednesday at 9 AM Pacific, 12radio.com. LIVE!
Mos Current Email Based Services
Mo's Current Time Based Services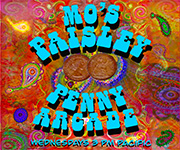 Mo's Radio Show
Remember, I'm an advisor at 12listen.com and would love to be of service.

Need a launch date?
Get the Perfect Launch Report!

Visit me at Facebook.com/MoTarot I'd love to hear from you!
---
by Kristi Brower
Our energy bodies (auras) are amazing and intelligent! Did you know that your aura protects you from most low vibrating energy you come into contact with? Think of your aura like an energetic skin, protecting your delicate insides (Chakras) from harm and attack. When your aura is strong it acts as a barrier, and low vibrating energy, attachments, and dark entities are simply repelled away from you.

There are lots of things that can weaken your aura and allow in undesirable energies. The good news is most of these things are preventable and /or fixable. Think of your aura like a light bulb on a dimmer switch. When the dimmer is turned down your aura is weak and vulnerable. Lack of sleep, illness/surgery, and drug and alcohol use, are some of the causes of a weak aura. Other causes are Root Chakra misalignment, negative thinking and giving more than you receive.

There are lots of ways to strengthen your aura, keeping your dimmer turned all the way up! The first is to be aware of what you are putting into your body. High vibrating foods and drinks help to keep your aura strong. This means whole, live foods and pure water. If you are not sure about something hold it in your hands and ask yourself, is this good for my aura? You will feel the answer in your heart.

Illness and surgery weaken your aura. It is important to have a session with and energy healer after a long illness or surgery in order to repair any damage to the energy body.

Getting plenty of sleep is good for your energy body, just like your physical body, it needs time to repair and regenerate.

Drugs and alcohol lower your vibration, turning your dimmer switch down. In my experience, addicts, particularly Meth, Cocaine and Heroine, have very weak auras and are susceptible to dark entity attachments. I see people in recovery in my practice and clear these attachments and strengthen their auras to help their recovery efforts to be more successful.

Having a strong Root Chakra is important for aura health. We draw energy from the Earth through our Root Chakras. This energy powers our physical and energy bodies. Daily grounding is important to keep this energy strong. A simple way to ground is to stand barefoot on the floor (or on the ground outside) and visualize red tree roots growing out of the bottoms of your feet, sending them deep into the Earth, anchoring like a tree to the Earth. After you send your roots down, draw energy up from the Earth into your Root Chakra. Feel this energy rise up through your energy body and out your Crown Chakra. This practice reconnects your Root Chakra every time you do it, ensuring a strong connection.

Negative thinking lowers your vibration and attracts the very things you are worried about. Keep a gratitude journal, writing down 10 things you are grateful for every day. This will get you in the habit of thinking positive thoughts.

It is so important to balance giving and receiving in your life. Be sure that you allow as much time, attention and support to be given to you as you give out. If you just give and give or take and take your energy body is out of balance, weakening your aura.

Aura strength fluctuates all the time and is easily corrected. Close your eyes and ask yourself "How bright is my light bulb?" Visualize it and decide if you need to turn up your dimmer. Easy ways to give your aura a boost are: take a sea salt bath, listen to your favorite upbeat song, meditate, hold a piece of Selenite, laugh, drink some water, go outside, make a gratitude list, talk to a friend, get a massage or an energy healing session.

Want to know more about your aura? Check out my new Aura Reading on 12 Listen here!
Blessings!

Kristi

Kristi's current Classes
Kristi's current Time Based Services
Kristi's Current Email Services
Kristi's Radio Show!
Connect with Kristie Here!
---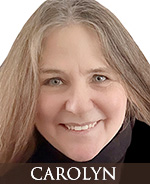 by Carolyn Ferris


Each week Carolyn Ferris will pull from her hand designed Tarot cards to reveal a message for us. Carolyn has been a psychic for many years and has a substantial amount of notoriety with her art. She has created art for many clients such as Timothy Leary, Santana, The Fillmore, and Moonalice.
Her artwork can be viewed at her web site www.intuitivereadings.com!


YES- she draws every one of them! NEW: THIS IMAGE IS FOR SALE: EXCLUSIVE PRICING FOR POWER PEEK READERS! That's right, Carolyn is selling GlCLEE prints at a remarkable price for Mark's Power Peek readers. Each sale lasts one week.
Click here to order or see details!

Syrena
This woman sees her reflection in the water. She holds a flower in her left hand. She is the siren of the meadow, both the meadow and the water bring her peace.
She is looking deeply into herself to find what she needs to communicate. In this case the water represents emotion. Look within, there may be something which stirs great emotion needing to be shared. Being around nature and water will help calm the mind. Fresh flowers may help with brightening the day even more as well!

Get a reading from Carolyn!
---