May 01 - May 07

On Wednesday of this week Mercury completes its first retrograde cycle of 2017. Technically for those of you with a good memory, we came into 2017 with Mercury retrograde, however it was over during the first week. On average, Mercury moves into a review cycle three times a year, about every four months. Someone recently remarked that this cycle seemed longer than usual. Not true, but it sure may have seemed that way with the Venus retrograde pattern overlapping Mercury's!
Thinking about Mercury and other planetary alignments this week got me thinking about right timing. Whether Pet Rocks are a smash hit or go the way of the electric car introduced in 1997, may have less to do with the brilliance of the idea and everything to do with timing.
In 2015 American Pharoah won the Kentucky Derby. For fun, I always pull a Tarot card for each of the horses in the race. The Ace of Swords showed up for American Pharoah. I knew when I saw it, his time had come. The stars were aligned! Two weeks later before he ran the last leg of the Triple Crown, the Belmont Stakes, once again the Ace of Swords was his card. He became only the 12th Horse in History to win the Triple Crown of horse racing. As an aside, the name American Pharoah was the winning entry in a social media contest. It's not clear exactly when and how the name 'Pharoah' was misspelled but because the horse was registered this way, it is his legal name. Sometimes when I get obsessive or superstitious about details I think about this 'mistake'. He is a winner, regardless of how you spell his name!
I always do a card spread for the week ahead. Is it any coincidence the Ace of Swords showed up in this week's spread with the Kentucky Derby scheduled for the first Saturday in May? Probably not. I like to think of it as a funny little synchronicity with the universe, or maybe American Pharoah himself sending us a message about preparation, destiny, and timing.
We can't all be Triple Crown winners; but we each have a unique and important mission and gift with our lives. Very possibly the Venus and Mercury retrograde patterns have allowed us to dig a little deeper to uncover a passion or remember a talent left unexplored. When we are willing to identify our passions and dedicate ourselves with a singleness of vision, we are practically assured of victory. Patience, preparation, perseverance, and right timing is an unbeatable combination.
Until next week, let go and wear loose clothes.
Magician Inspiration for the Week:
Audrey Hepburn, Actor, Activist, and Humanitarian, born on May 4th, 1929. Despite her mass appeal and popularity in the movies, she always seemed to have a way of dancing to a different drummer, exemplifying her Aquarius rising along with Uranus in the first house in the pioneering sign of Aries. She had a definite need for privacy rivaling that of most Virgos. We might attribute these introverted tendencies to her Mercury in a challenging aspect to disciplined Saturn and squaring dreamy Neptune. It's very possible she felt out of synch with or sometimes intimidated by authority or traditional worldly values and chose to re-interpret reality and authority for herself. Unlike some others who never successfully resolve the confusing square between Mercury and Neptune, she obviously found her voice and very efficiently harnessed the power of Neptune working in tandem with Saturn. Imagination (Neptune) manifested (Saturn) in 25 film performances (Mercury in Gemini and Neptune in Leo) and she is the recipient of Academy, Emmy, Grammy and Tony Awards. In the end she was also known for her work with children across the globe (Pluto and Mars in Cancer in the 5th House of children.)
Disclaimer: My intent is to provide accurate information about birth charts including times of birth. As you can guess, I make some mistakes! It 's also true that birth times are often based on someone 's memory or as in the case of Rosa Parks, the original source of the information is unknown. Allow this information and these charts to stimulate your thinking; but do your own homework to make it your own. When in doubt about a birth time, spend less time analyzing houses and more time thinking about planets in signs and in aspect to each other.
---
C.A.'s current Time Based Services
C.A.'s current Email Based Services
MONDAY
MAY 1
MOON in CANCER/LEO
Moon Void of Course 1:23 pm (PDT) – 9:12 pm
We can expect a bit of tension today with the Moon in family and home oriented Cancer being aroused and excited by challenging aspects to Pluto, Mercury and Uranus. These planetary relationships are similar to our human ones in that we sometimes feel caught between a rock and a hard place. Of course we want to please our family and friends, be accepted, recognized, and loved. Relationships, personal and professional require a continual dance of independence and cooperation. Unless we live as hermits, our daily lives are filled with decisions large and small involving knowing when to stand our ground and when to cooperate or even surrender our immediate desires.
The greatest chance for peace of mind and happiness probably lies somewhere in the middle. Aspire for collaboration unless it means a significant personal compromise that will leave you feeling diminished or resentful. With Mercury still under the influence of innovative Uranus, it is wise to be open-minded. Try not to reject new information out of hand without considering its merit. Avoid taking the approach of 'my way or the highway' unless you believe it is absolutely necessary; and even then, reconsider.
Daily Muse: As you grow older, you will discover that you have two hands, one for helping yourself, the other for helping others. (Audrey Hepburn, born May 4, 1929)
MAY 2
MOON in LEO
One more day of Mercury being retrograde, so now is no time to lose our sense of humor. The Moon in playful Leo is testing the waters a bit to see what will fly and what won't. Favorable lunar connections to both Venus and Mars help make the day productive, if we work to align our activities with the values and priorities of our target audience. You can catch more flies with honey than with vinegar. Be aware of your goals and intentions and be cognizant of your environment. If you want to sell snow to Eskimos you are going to have to be pretty creative! Focus less on what you want to 'sell' and more on what will meet other people's needs at this moment.
The first quarter of the Lunar cycle closes tonight as the extroverted Moon in Leo is confronted by the more conservative and earthy values of the Sun in Taurus. A lunar connection to optimistic Jupiter late night helps smooth any feelings of lack or limitation this evening.
Daily Muse: I had to stop going to auditions thinking, 'Oh, I hope they like me.' I had to go in thinking I was the answer to their problem. (George Clooney born May 6, 1961)
Today on Simpletales my guest is Angel Intuitive and Psychic Channel, Anita Ahuja. Please join us for messages for May from the Angels and Ascended Masters. Find us live on 12Radio.com at 10 am Pacific – 1 Eastern.
MAY 3
MOON in LEO
Moon Void of Course 9:35 pm (PDT) – 2:47 am Thursday morning
Mercury Stations Direct 9:33 am (PDT)
The Moon's square to the Sun last night was a turning point in the lunar cycle and today breakthroughs are possible on many fronts. There seems to be an abundance of planetary interactions creating possibilities and magic. Mercury ends its three-week retrograde cycle and even though we may not notice an immediate difference, slowly the pieces will start falling into place. That Leo Moon is networking like crazy, setting up collaborations with Mercury, Uranus, and Saturn. This works in our favor too, for making the right connections and putting the right ideas together with effective actions and helpful people.
The Sun aligns with dreamy Neptune today opening doors into spiritual worlds as well as those governed by intuition and imagination. We may actually feel a bit overwhelmed by the sheer number of ideas or options we feel are available. This is a good day for daydreaming and brainstorming, but it's an even better time for grabbing onto the most magical idea of all. Saturn the planet of organization is busy today making a potent alliance with Jupiter the planet of expansion. Steps for conscious growth are favored. This is also a great indication for networking and building solid foundations for the future. Unusual or unexpected opportunities may present themselves. Don't dismiss something or someone just because they are unfamiliar.
I can imagine walking through a field where ideas and opportunities shine and sparkle. Our task is simply to identify the ones that shimmer and light up the most for us at this moment. Reach out and grab yours! Then take at least one concrete action step to nurture its growth and facilitate manifestation.
Daily Muse: I believe in manicures. I believe in overdressing. I believe in primping at leisure and wearing lipstick. I believe in pink. I believe that laughing is the best calorie burner. I believe in kissing, kissing a lot. I believe in being strong when everything seems to be going wrong. I believe happy girls are the prettiest girls. I believe that tomorrow is another day, and... I believe in miracles. (Audrey Hepburn)
MAY 4
MOON in LEO/VIRGO
Moon enters Virgo 2:47 am (PDT)
We are definitely feeling more pragmatic and less lost in our daydreams as the Moon quietly passes into Virgo and puts her symbolic feet back on planet earth. We are inspired by yesterday's imaginative wanderings, but faced today with more mundane responsibilities and issues. If possible it will be good to spend at least a bit of time alone. Remember Virgo loves her privacy and alone time for being able to re-invigorate herself.
Take the time to balance your checkbook, pay your bills, and re-prioritize your to-do lists. Life can be very disorderly and messy and full of things not under our control. However, when we can take the time to attend to the details and order what we can, all those unexpected events that drop into our laps can be handled with more grace and peace of mind. Meditation is great; but don't forget the benefits of mindfulness throughout your day. Pay attention to details; avoid procrastination; and accept the imperfections in life.
Daily Muse: I'm an introvert... I love being by myself, love being outdoors, love taking a long walk with my dogs and looking at the trees, flowers, the sky... I have to be alone very often. I'd be quite happy if I spent from Saturday night until Monday morning alone in my apartment. That's how I refuel. (Audrey Hepburn)
MAY 5
MOON in VIRGO
Today is Cinco de Mayo, a celebration inspired by the Mexican army's defeat of French invaders in 1861. In fact, according to some figures, the spirit of Cinco de Mayo is much more celebrated in the U.S. than in Mexico. (Even though it is often thought of as Mexican Independence, technically it's not.) One of the reasons it may have become so important in the United States is the timing, coinciding with the Civil War. It may have served as an inspiration to those on one or both sides of the conflict attempting to empower their way of life. (And you thought it was just because we loved to party!)
This history lesson can be useful as we realize we humans are very attached to our points of view and way of living. We also love to cheer for an underdog (the Mexican Army was outnumbered 2 to 1). Today the Moon in earthy and analytical Virgo pulls together the manifestation power of the earth signs as it connects with both the Sun in Taurus and Pluto in Capricorn. It's a quick and transitory Grand Trine; however, it's a cosmic reminder of how we too can put ourselves in the path of manifestation and success by pulling together the right pieces at the right time. It may have less to do with power and numbers than with precision and the supremacy of an idea whose time has come. Watch for a building of momentum as the Sun approaches a perfect harmonizing trine with Pluto next week, on Tuesday May 9th. This is potent energy when we can align personal goals with the potential of our environment. Think of it as going with the flow or launching successfully with the tide.
Daily Muse: Words have a magical power. They can bring either the greatest happiness or deepest despair; they can transfer knowledge from teacher to student; words enable the orator to sway his audience and dictate its decisions. Words are capable of arousing the strongest emotions and prompting all men's actions. (Sigmund Freud born May 6, 1856)
Join me on The Friday Morning Show with guest Susan Dugan. We're talking A Course in Miracles and will be looking at ideas presented in the Workbook for Students Lesson 186, 'Salvation of the World Depends on Me.' It's probably not what you think! Please join us at 8 am Pacific – 11 Eastern on 12Radio.com.
MAY 6
MOON in VIRGO/LIBRA
Moon Void of Course 5:42 am (PDT) – 11:20 am
An early morning Lunar Square with Saturn in fiery Sagittarius may have us pulling the covers over our heads and seeking refuge in our dreams. If it's too late for that, we might look for a reprieve in a fanciful day dream. Even the Moon in practical Virgo is not beyond looking for the exit door when stern Saturn comes knocking. Better yet, she turns over the controls to cooperative Libra mid-day. But even accommodating Libra gets stung this evening as the Moon opposes Libra's planetary ruler, Venus, in the far-off galaxy of independence, competition, and fearlessness otherwise known as the kingdom of Aries.
Despite a few rain clouds or snags in our plans, the day doesn't look too bad. Focusing on the positive and celebrating the good stuff keeps us in a peaceful frame of mind. Rather than letting circumstances dictate your mood, let your positive outlook color your perceptions and interpretations. There is more than enough to be thankful for today.
Daily Muse: Grow old along with me! The best is yet to be. (Robert Browning born May 7, 1812)
MAY 7
MOON in LIBRA
The Lunar connections are kinder today with the Moon in Libra making graceful overtures to Mars in Gemini and Jupiter also in Libra. It might be time to mend some fences especially with loved ones. This is also a day for gentle lessons looking within for answers. Others can be our cheer leaders and support team, but nothing quite compares to finding our inner muse and inspiration. With Venus in Aries, it's time to connect with our own passions instead of trying to adopt those belonging to someone else. There are good reasons to join a team, adapt, or support the goals of a partner; but there is an undeniable sweetness and motivation that comes with following our own genuine passions.
Daily Muse: Out of your vulnerabilities will come your strength. (Sigmund Freud)
The Power Peek is brought to you by: Mark Husson
I saw a news piece this week that really bothered me. In Grand Rapids, Michigan, police stopped 5 teenage boys, 12 and 13 years of age, whom they suspected were part of an altercation that had just broken up. The police were wrong and these were just kids on their way home from playing basketball. The video footage is disturbing. Thank goodness no one was physically injured, but that's not to say that damage wasn't done.
The video is from a policeman's body cam, pointing his gun at the boys, along with several of his comrades, screaming for the young men to get on the ground. Meanwhile, one of the boys begins sobbing, barely getting out the words, "I don't want to die." One of his friends tries to reassure him, but the fear in his voice is also evident. What's obvious to me is that those boys completely believed that it was highly possible that they were about to die.
To say the video upset me is an understatement. It still haunts me.
When my children were young, I gave them strict instructions regarding interactions with anyone who had the authority to carry a firearm. I told them never to make light of the situation, or make a joke. I told them to speak only when asked a question and to say, "yes sir, yes ma'am, no sir, no ma'am," and absolutely nothing else unless ordered. I gave them this lecture many times, partially because of my own experiences, but also because I knew several officers as friends. I came to understand their side of the equation and realized that there are no easy answers. Better to be safe.
One night, my son and a group of his friends were driving around, as kids do. They were stopped by a policeman. The officer seemed to feel threatened and ordered the boys out of the car and onto the side of the road. He pulled his gun, called for backup and ordered them to get on their knees, with their hands on top of their heads. My son followed his instructions and treated the officer with complete respect. The other boys didn't, and ended up spending the night in jail. My son was able to go home, safe.
That was a long time ago, and if it were now, the story might end differently due to the unbearable pressures that have built up in our society. It's no way to live. This is not a condemnation of the police, although there are some officers who have acted improperly and irresponsibly. There are also civilians who have acted similarly. This is about all of us.
It revolves around one simple, but vital concept – respect. Somewhere along the line, it seems as if we've lost the imperative to respect each other. I see it every single day. Without fail, someone acts in a way that is disrespectful and downright rude. I sometimes wonder if it's because I'm getting older and therefore am less important, but I've decided that's not the case. We've been led down a road of vulgarity, encouraged violence, profanity on the Senate floor, Presidential candidates making obscene gestures, racial slurs, religion bashing, division and loathing, taunting, bullying, and feverish mistrust. Every single one of these betrays an immense lack of respect.
What are we to do? We have to become a part of the solution. We can't afford to feed the monster with disrespectful words, thoughts and actions. Enough. We have to insist on respect.
We have to respect each other. We have to respect the police and the difficult job that they perform. We have to respect our youth. We have to respect women. We have to respect the downtrodden. We have to respect the immigrant. We have to respect those that are different than we are. Most importantly, we have to respect ourselves, for that's where it all starts. Change has to come, and it will, with or without us. I choose to be a part of the change, hoping that I may, in some way, help guide it. We are a part of this movement and together, we can, and must, make a difference. Our future depends upon it.
Until next week, I wish you all peace and love.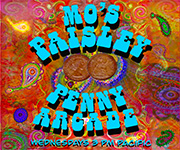 Remember, I'm an advisor at 12listen.com and would love to be of service.
Need a launch date? Get the Perfect Launch Report! Visit me at Facebook.com/MoTarot I'd love to hear from you!
It has been a weird couple of weeks in my neck of the woods. I know of about 10 suicides and several fatal car accidents. For small town Idaho that is a lot of death in just a few days. Many of my clients have been asking questions about death, where do we go, what it is like, etc. Over the years as a psychic and a social worker I have worked on many cases involving suicide, murder, and sudden death. I know this is a tough subject for many of us, but I come to you with hope. As a psychic I make connections with those who have crossed over all the time. I would like to share questions I get regularly, and the answers I have discovered.




Did my loved one cross all the way over? 99% of the time the answer to this question is yes. On very rare occasions a soul gets stuck, a foot in both worlds, so to speak. It is apparent immediately if this is the case. A soul who is stuck is frantic. Connecting with them is scary and painful. I have worked with souls in this condition many times. Most of the time, with my help, they can move on. Some souls choose to stay stuck. When someone doesn't cross all the way over they maintain their ego. If a person lived in fear that they would go to hell, be punished, etc. they may refuse to cross all the way over. The fears are not real, there is no hell. No punishment, just a return to a state of love and peace.

Is my loved one ok? Yes, they are always ok. They have shed their body and their ego. They are pure energy, their whole soul self. They are peaceful and full of love.

Are they mad about (fill in the blank)? No, the cares of this existence fall away when we leave our bodies. Do they care who came to their funeral, who gets the house, etc? No, they truly don't. They do care if you are ok, they want you to do whatever makes you happy and they want you to have what you need. You cannot do the wrong thing after someone dies, they love you unconditionally and support whatever decisions you make.

Why don't I feel them near me? There are several answers to this question. Sometimes they stay away for a while to allow us to grieve. Being too close can simply be too painful, so they give us time. The other answer is that often there are signs that we miss. We have to be truly open to any communication, if we expect them to come through in a certain way we are missing the signs.

My loved commit suicide, are they in trouble? This is a common fear, and the answer in my experience is always, no, they are in the same place as everyone else who crosses over. Punishment for suicide is a human concept, it simply does not exist on the spirit plane.

Where do we go when we die? This is a more complicated answer. It's not like there is an address. I read energy, and I see our existence in a continuum of frequency. In a physical body we are a lower frequency, after we shed our body we rise up to a higher frequency, a higher level. We aren't really in a different place, just vibrating higher than those in the physical. The difference in vibration creates a sense of separation.

After 20 years of working with people who have crossed over I have no doubt that this lifetime is only one experience in the perpetual existence of our souls. Losing people is incredibly painful, and often our fears set in. I have learned through my communication and experiences with many many souls that dying is physical, we all continue on.

Join me on Kindred Spirits on 12radio.com at 10 am PST on Monday, May 1st. We will go deeper on this topic and I will share stories about my work with those who have crossed over.

Much love,

Kristi

You can download my free meditations here.

Class note: All of my recorded classes are available here!

Kristi's Current Time Based Services

Kristi's Current Email Services
---
WEEKLY TRANSITS:
4/22/2017 - 4/29/17
| | | |
| --- | --- | --- |
| Sun | | Taurus |
| Moon | | Gemini, Cancer, Leo, Virgo, Libra |
| Mercury | ? | Aries (Direct May 3) |
| Venus | | Aries |
| Mars | | Gemini |
| Jupiter | ? | Libra |
| Saturn | ? | Sagittarius |
| Uranus | | Aries |
| Neptune | | Pisces |
| Pluto | ? | Capricorn |
| Chiron | | Pisces |
| Node | ? | Virgo |
| Lilith | ? | Scorpio |
LAST WEEK MERCURY RETRO (5/3/17)
Leading up to May 3rd, expect to have the sensation of WANTING to move forward with communication, business or any goals… and feeling like you're fighting opposition. It's frustrating, but "holds" are a good thing. It's making space for something occurring beneath the surface, you may not know about! Stay patient. You WILL benefit from this.
Along with Uranus in Aries, it calls for odd and aggressive energy. We thought things were going in one direction, and all of a sudden it changes. Doubt and fear tempts us… but, no no no!!! This is a season where you MANIFEST what you believe you deserve. Stay your steady and faithful course; you will persevere!!!
OVER THE RAINBOW
Last week, I spoke on having compassion for our experience. In all honesty, we had a ton of fear!!! All the aspects of the astrology were guiding us towards following our hearts for our own sake and development. And it was like climbing the scariest and most intimidating of Mountains, just to say we did it. Just to turn towards the Sun, with a new perspective. We are no longer the person who was "afraid", we are the people who are FEARLESS! And even if it didn't work out according to our plans… it certainly worked out perfectly, in hindsight. Give it a few weeks! Because this is a time in our life that changes everything about us, who we are as individuals, and makes us unbreakable.
MARS GEMINI
Keep moving forward!!! I know things have been wobbly, but you're still breathing, aren't you? Things aren't over, yet. This is the beginning of Taurus season, when all the answers have yet to appear, yet things are beginning to rise to the surface. In astrology, Taurus season is when the cows breed with the bulls. It's a BIRTHING (physical, emotional and career-wise) of the next chapter of your life. And what happens right before we "birth"? Massive freak out attack!
All the survival mechanisms appear- questioning, doubting and overcoming us. Why? Because we don't know what to expect, or what is on the horizon. Yet, the Universe has gifted us with this beautiful and playful energy that says, "Yes… BUT I WANT IT!!!" And so, we must have it. We MUST go for it; and we'll never be the same. The Result? Incredible miracles, magic and wisdom unbeknownst or conceived of, beforehand.
MANIFESTATION ROAD
From last week to now, the mantra is "Lose the Battle to win the War." Venus moves into Aries, a Masculine Season of "The Warrior". And part of what builds a warrior is failure; falling flat on our face, learning our weaknesses, so we can adjust and become stronger versions of ourselves. I was asked this past weekend, "Is it better to have Loved than to have Never Loved at all?" It's so hard, sometimes, when you love something… anything, so much. And you want it so badly. But the pieces of the puzzle just aren't adding up. What do you do? Do you forget about it; harden your heart, and focus on other pursuits?
No. You only lost this battle, to win the War. Your guides want you to WIN THE WAR-- to have the ALL you are dreaming of. Sometimes, it only requires a little more journey and divine timing. So don't sweat it, my precious angels. You have more blessings coming than you can possibly perceive!!! Throw those hands up in the air, and surrender to the exciting life that you're living.
And remember, always, the most essential principle of Manifestation:
If my life is BADASS, I will attract more BADASS things into my life!!!
Now, I'm not talking whiskey drinks and cigarettes, "Badass". I'm talking Fun, healthy, humorous, playful, joyous and FREE.
That isn't your aim- it's your Destiny!!!
EBS - PAST, PRESENT, FUTURE ORACLE (15% Discount)
---
---
---
---