Links you may like:
Subscribe to The Power Peek
Subscribe to The Mark Husson Show Newsletter
Get a computerized Astrology Chart!
Get a Psychic Reading
Subscribe to my Pod-casts
Visit my Blog

---
Many years ago, I worked in a park and recreation facility teaching kids and adults cartooning, calligraphy and other various and sundry subjects. The classroom in which I taught was also the lecture space and studio for several arts, including pottery.
While working for this organization, I got to know a couple of the other instructors pretty well. Both of them sat in on my class every now and then and invited me to sit in on theirs. I always thought it would be interesting to do so, but never made the time.
I goofed.
One of the instructors taught pottery and had apprenticed under a master for seven years in Japan. His pieces were magnificent.
The other instructor taught batik and had learned the technique in Indonesia from a world renowned artist. Her fabrics were masterpieces.
Some 30 years later, both of my fellow instructors are now considered masters of their arts and are well known all over the world.
My point is that I missed the opportunity to learn valuable information and good habits in the arts of batik and pottery, because I didn't make the time. I was interested in both crafts, but thought that there'd always be an opportunity and that the circumstances would always be the same.
I often write about the value of learning new things and how important it is to our happiness to be engaged in the art of education. I call education an art because I believe that that's exactly what it is, an art and not necessarily a science.
Throughout my life, I've had teachers who could numb the senses of an entire room with monotonous, uninspired classes. I've also been lucky enough to have teachers who were impassioned by their subject, causing an uncontrollable desire within the student to learn as much as possible. The latter were artists, the former were usually tenured.
30 years ago, I missed out on something valuable. What's done is done and I've learned my lesson. I now embrace anything and everything I can as fully as possible, never turning down an opportunity to learn something new, or experience a different way of looking at things.
Back in the 90's when classes were taught at The 12th House bookstore, hundreds of students made the trek to the building on S. Pearl Street in order to learn from an amazing group of people. We had Astrologers, Tarot Masters, Clairvoyants and healers, consulting with clients during the day and teaching in the evenings. I was honored to be a part of that staff. More than one of of us taught Tarot and there was more than one Astrology teacher. This ability to learn the same subject from more than one instructor allowed for a complete education in a discipline and a great fit between teachers and students.
It was a golden time for the Denver metaphysical community.
Now is a golden time for the world metaphysical community and I urge to take advantage of it, if you aren't already.
I'm going to plug 12Academy. Right now, you have the opportunity to learn from some of the most passionate masters of the metaphysical arts I've ever met. Each one is an expert in their field and is anxious to pass on their love of a subject.
What makes 12Academy unique, is the iron-clad adherence to the integrity of the subject being taught, regardless of what that subject is. Whether it be a Tarot class, a class on psychic development, on astrology, or any of the other classes being taught by our expert instructors, it's evaluated and has to meet up to the standards that have been set for us. Every one of us is a perfectionist when it comes to our area of expertise.
Right now, you have the chance to learn from some of the best metaphysicians anywhere in the world. You no longer have to commute to learn. Even though we're separated by thousands of miles, we're able to come together to share some of the most fascinating and empowering subjects imaginable. All of this is done by phone.
I don't believe in having regrets.
If there's something you want to learn, embrace it. Just do it. Your mind will buzz and your life will be enhanced.
If you're ready, so are we.
Until next week I wish you all peace, love and an insatiable thirst for knowledge.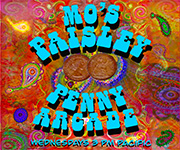 Mo's Radio Show
Mo Scopes are now available on 12listen.com!
Mos Current Email Based Services
Mo's Current Time Based Services
Remember, I'm an advisor at 12listen.com and would love to be of service.

Need a launch date?
Get the Perfect Launch Report!

Visit me at Facebook.com/MoTarot I'd love to hear from you!
---
by Kristi Brower
The Psychic Update:
Getting To Know
12Radio!
At www.12radio.com we like to say that "We are changing the way you listen to the world." There are so many inspiring and fun things happening at 12 Radio right now. We have grown so much this year! We currently have 32 hosts with 29 live shows per week. We are now an all-talk all-the-time station. We broadcast quality metaphysical talk radio 24 hours per day, 7 days a week.
At 12 Radio we strive for diversity, you will find lots of different perspectives, topics and styles. On 12 Radio you will find shows that take callers, do readings from our Facebook chat room, have special guests, share personal stories, teach about metaphysical topics like Astrology, Numerology, Energy Healing, Crystals, Angels, Life Coaching, Metaphysical Philosophy, A Course in Miracles, Empowerment, and so much more!
We make it so easy to listen to 12 Radio at home, in your office and on the go! Of course you can listen by simply going to www.12radio.com, but did you also know you can listen at www.live365.com and www.tune-in.com? Also, you can listen on our very own iphone app called "12Radio" as well as the "Live365" app for Android. We archive our shows at 12radio.com so, if you missed one of your favorites, look for it in the archives!
---
****This month we are doing a survey of our listeners. We want to know what you think about your listening experience to help us grow even more in 2015. Please CLICK HERE to take a moment to tell us what you think!****
---
Here at the 12 Family we are always looking for more ways to connect with you. If you haven't listened in to 12Radio, now is a great time to get inspired! Go on over to www.12radio.com to see all that we have to offer. Be sure to check the schedule to see when your favorite shows air!
See you on the radio!
Kristi
Kristi's Current Time Based Services
Kristi's Current Email Services
Kristi's Radio Show!
Connect with Kristi Here!
---
---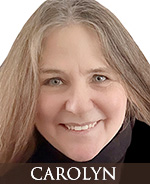 by Carolyn Ferris


Each week Carolyn Ferris will pull from her hand designed Tarot cards to reveal a message for us. Carolyn has been a psychic for many years and has a substantial amount of notoriety with her art. She has created art for many clients such as Timothy Leary, Santana, The Fillmore, and Moonalice.

Her artwork can be viewed at her web site www.carolynferris.com!

Her Psychic site, where you can view her Oracle card is:www.IntuitiveReadings.com!
---
One Sunny Day
© 2010 Carolyn Ferris
Your life may be seeming surreal. Tune in on the wonder of your surroundings and find the beauty of light within all. If you find a negative, take another shot and describe to yourself instead, all of the people and creatures and activities that lift your spirit; and ask yourself how they do this. Keep daily notations of everything and everyone you appreciate. By finding these positives, you'll find yourself setting your daily activities into more ongoing pleasant experiences.
Special 30 Minute Reading From Carolyn
Although reading with the cards is not my usual way of doing psychic readings, If you would like me to use my cards for your reading I have created a special pricing and instructions just for the Power Peek readers.

The Link below will give you super low pricing on my 30 minute readings. If you are already a client of 12listen then it's as easy as clicking the link and making the purchase. The next time you call me you will be automatically granted the special pricing. If you are new to 12listen.com you will be prompted to set up your free account! Don't miss this opportunity! CLICK HERE!
P.S.
Before this special priced reading, be at your computer and call up the web address www.OracleDeck.com , there will be a display of cards turned upside down. Make the call to me, and one by one you'll turn your card and I'll interpret a special meaning in regard to your situation or issue! Give it a try, have the cards right there in front of you to study as you receive your special Power Peek reading!
If you call me for a reading outside of this special, I will not use my cards but solely our psychic connection.
---
12Reports is where you can order Astrological Reports compiled by computer. I promise an immediate correction on any errors regardless of whose mistake it is. These make great gifts that we can send to the recipient for you. You order and Pay THEN you get sent a form for the details.